SkinMedica
No matter how effective rejuvenation treatments are, maintenance is a key factor for making sure the results will last longer and better. That's why we've extensively researched the international market for the best possible cosmeceutical products available but most importantly the ones that have scientific data behind them. It's used by the most famous plastic surgeons around the world.
Formulated by Dr. Fitzpatrick, a leading international dermatologist of the stars, SkinMedica has the highest percentage of growth factors currently available and is considered the Rolls Royce of skin management and has recently been incorporated into Allergan, the makers of wrinkle relaxant injections and dermal fillers.
The SkinMedica Difference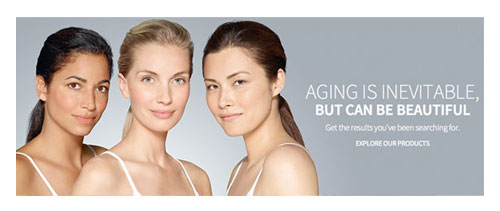 As we age, collagen production diminishes, skin thins and elasticity decreases causing facial sagging, fine lines and wrinkles. SkinMedica® products are scientifically formulated and clinically tested to rejuvenate skin and help rekindle your skin's youthful appearance.
SkinMedica® chooses scientifically proven ingredients such as growth factors and other compounds to formulate advanced skin care products with antioxidants and retinoids that enhance the natural appearance of your skin by helping to prevent free radical damage.
What are Growth Factors and how do they work?
Growth Factors are proteins that regulate cellular growth and the activity of skin cells. Through normal ageing, the production and levels of growth factors decreases, resulting in impaired skin repair, wrinkles and fine lines.
SkinMedica's most famous product TNS (Tissue Nutrient Solution) is a combination of growth factors and other naturally occurring elements that are crucial to the regeneration of healthy skin. It's the first and only patented anti-ageing treatment using the highest levels of growth factors. It's perfect for those looking to use only 1 product for rejuvenation purposes as it's complete.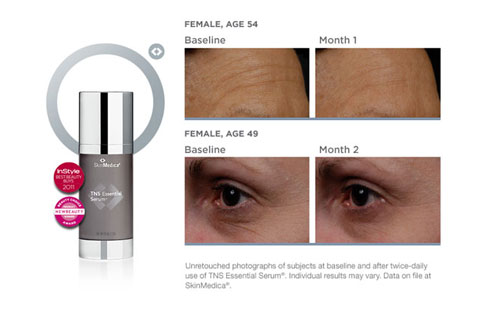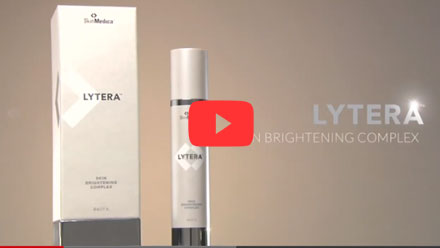 Another best seller from SkinMedica is the Lytera Skin Brightening Complex. LYTERA is a novel, non-Hydroquinone skin brightening product that minimizes the appearance of skin discoloration and dark spots. When used as part of a daily regimen, LYTERA will truly enhance your skin's luminosity, revealing a more radiant you. Results can be seen in as little as 4 weeks with continued improvement over time.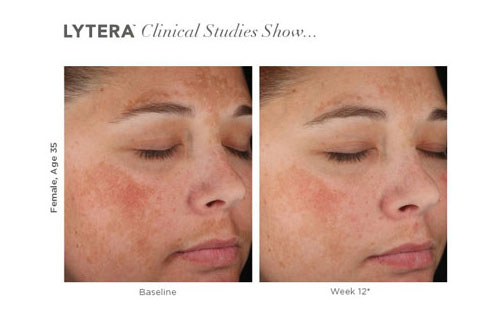 Lytera is the only brightening product on the market that targets hyperpigmentation through multiple pathways with it's patented formula. It's suitable for all hyper-pigmentation, melasma and photodamage.
At FaceSpa we believe this product so much we use the Lytera for preparing the skin prior to our chemical peels.
You can shop the SkinMedica range in our online store or at the clinic