When you think of converting customers into brand promoters the first thing that will cross your mind is I can't, and it's not my cup of tea.
I have got something to cheer you up.
Let me tell you there was a time when I used to believe it was out of the question to transform your customers into messengers who would spread a word about the awesomeness of your business far and wide.
But, I was mistaken. It was not until lately that I discovered this secret recipe that could churn any customer into the promoter of your site.
I know what you are thinking right now as you read those lines of mine" how absurd, we are struggling to convert visitors into customers, and here the discussion is about converting them into promoters for the site."
Yeah, but I will assure you, with my secret recipe you can convert each of your customers into promoters of your site.
Still, don't believe?
As businesses we all struggle to attract strangers, and lure them into visiting our site and then close them as leads finally transforming them into our customers. Most of us focus majorly towards the beginning of the sales funnel.
Do you think your relationship with your customer ends here?
Did you know that your future is in their hands?
Yes, it is! Unbelievable, is it? Believe it or not, the truth is you need to keep your customers happy post-sales.
To speak the truth you have a lot of time, or no time at all to form an opinion about your business in the minds of your customers. Be smart and take advantage of the situation.
Approximately, within 100 days of the sale, you need to get your customer form a positive opinion about your business. You might want to enquire how beneficial your product was to your customer or are they undergoing any problems while utilizing it?
If you turn a deaf ear to their problems or never bother to listen to their queries, then undoubtedly, you are losing out a great potential prospect.
Not only are you losing out a customer but each time you repeat it you end up darkening the future of your business.
Think of all those times your feeble or meek response that pushed your business into earning a black mark.
Don't worry! There is still time to make up for the damage.
Here, are a few facts and statistics as reported by The Huffington Post that I would like to share with you.
I am sure after reading this you would really want to learn more about my secret recipe to turning customers into brand promoters:
Negative interactions with a business are spread to twice as many people as positive ones.

78 percent of consumers have ended a transaction due to bad service.
Rolling your eyeballs? Chill! Here is what you could do:
#1. Customer service can help you travel an extra mile:
We all do it. But, are we doing it the right way?
No, we are not!
If you have been doing it right, then why do your customers never return?
A stats reported in CreditDonkey says that around 5.7% of customers who deal with small businesses and about 35.9% of customers at big businesses report their disappointment. There is another group of customers that consider the service as merely average or adequate and there is that one group that never bothers to turn up.
What does all this mean?
It means you are wrong somewhere.
An average or adequate experience is not something that your customer was expecting when they made a purchase. And, you have disappointed them. Maybe they will not give a bad review about their experience, but they are not going to give a positive review either.
Who is at a loss?
You and only, you.
So, now my secret ingredient: don't just meet their expectations, but do something to exceed their expectations.
For instance, don't wait till they reach you out with a complaint. But, bump into your customers just after the purchase and check whether they are satisfied with your product or are they facing any difficulties?
Help them out. If they are satisfied, then don't sit back and relax! You could reach them out once in a while and offer some discounts or coupons. It will bring a smile, and they will be your best brand advocate.
#2. Start a loyalty program:
Loyalty programs, huh? Yes, it works out!
Many businesses have achieved success with these loyalty programs.
So, how do you go about with a loyalty program?
Your customer is again at your store just because they enjoyed your service the last time they were here and they were expecting something more the next time.
Also, it is an old-school technique that many businesses implement, and it will earn a customer a reward point each time they repeat business.
This is how a company shows its gratitude to a customer who repeats business instead of seeking their competitor for business.
If your customer enrolls into a loyalty program, don't think that you have made it, there are all possibilities that they shall not use it.
As Sujan Patel puts it based on his inferences, he says that the average American households have memberships with not less than 29 loyalty programs, but they do not use more than 12 of these.
So, what do you do now to ensure that you are one among these 12:
Let's not complicate things:
If your loyalty programs are point based, keep the conversion programs as simple as possible.
For instance, you could allocate 1 point for each dollar that they spend, and you can offer each of these points a cash value of 1 cent.
Stamp rewards:
Or you could follow the stamp reward method, which offers the customer a stamp on each purchase. Once they have collected a specific number of stamps, they will get a reward.
Let them pay a fee:
The idea might sound ridiculous! Why in the world would someone want to pay a charge for a gift?
Trust me. They will pay. People pay for privileges that are absolutely free.
#3. Find out who these potential customers are?
So, what does this mean?
Not all your customers are going to stay loyal to you for a lifetime.
Some people walk in and just leave. There will be those who will walk in, and stay for a while longer and then, leave.
Also, there are those people who visit your site, think for a while, leave and then, visit again, and after consecutive visits, take a decision and buy your product, but will never come back. They are gone. Chasing these people is useless.
So, now the question is whom do I chase?
Yes, here is what you can do:
Remember reading this somewhere "On a scale of 1-10, how likely are you to recommend us to your friends, family, or colleagues?"
How many times have you responded to something similar to this?
Or what was the score you awarded?
A customer who would reward you a nine on ten would be loyal to you. Grab them!
They are your brand advocates.
#4. Humanize:
When I say humanize, I mean it.
Most of my readers out there belong to the category wherein you would send the same Email to a group of your customers, and you will not even bother to address them or strike a friendly conversation.
These Emails are robotic and contain no human emotions in them and let's not be inhumane in a world that is more inclined to virtualisation living than real living.
The first thing you could do when trying to transform into a human is that use their names. We all love to be addressed with our names, and it gives us a feeling of being wanted.
When you use their name, it creates a personal link with you, and there are more possibilities they will pay attention to what you are offering to them and also to your business.
Also, don't overdo it. Don't keep on repeating their names while speaking over the phone as it is considered to be unethical in the book of business.
#5. Bump into them at the most unexpected time: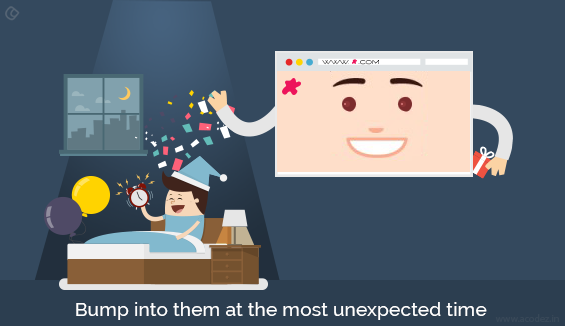 Surprises!!!
Who doesn't love surprises? You, me and everyone out there would love to be surprised.
When you surprise one of your dear customers, you are automatically transforming them into a brand advocate.
When was the last time you surprised someone? How did they react?
Surprising someone on their birthday is totally different from surprising someone on any normal day.
When it's on a birthday, they know it was coming, but when it was on a normal day, they were least expecting it, and it could even help lift their mood.
You could send them a gift or maybe a thank you note or upgrade them for a service for absolutely free.
This upgrade comes at a time when they were in short of funds and would have given anything in the world to have it at the moment. You become their savior, and they would want to return your favor, and you have it, a loyal brand advocate.
#6. Deliver beyond what you promised:
So, how could you do that?
It is not easy to even deliver what we promise then how can we deliver beyond what we promise?
Good question!
Or is it that we will under promise a third rate thing and then, deliver a normal product?
No! It is not like that.
Promise what you are capable of delivering and then, add an extra cream to your delivery package. How's that?
This will deeply move your customers, and they will want to return the favor.
There you are. Here, you have transformed them into a brand advocate.
#7. A simple thank you note could do no harm:
We often think that people neglect when you thank them.
You are wronged. We all love it when someone thanks us for the help we offered.
It tells them that they have been dealing with someone who has a face, and this goes back to our #4 point where we discussed humanizing.
Take some time and write a personalized thank you note. It goes a long way at staying etched to their memory. They will remember you, and here you have a brand advocate again.
#8. Honesty is the best policy:
We all love it when someone is honest with us.
Truth can hurt, but it can save you from those lies that you have to cook up every time you are questioned.
When someone looks up at you and complaints, an inconvenience doesn't mean that you need to hide the truth and cover it with excuses.
Customers understand that no business is perfect, and they were expecting a flaw, so admit it.
Here, what happen is:
You gain their trust

They start respecting you

You are transforming a customer into a brand advocate.
#9. Referral Programs: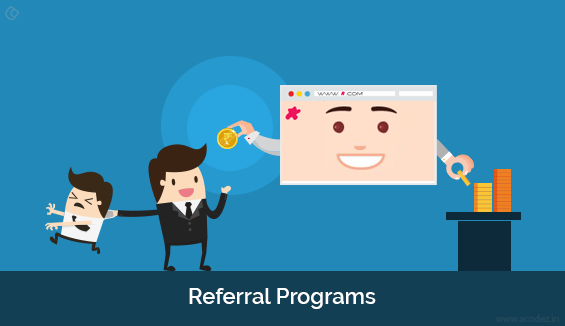 Here, you are giving your customer an offer for sending your way new customers.
This will make them spread a word about you among their family and friends.
So, what you are doing is:
#10. Why not make a personalized offer?
Remember all those times when you have felt like a V.I.P.? You were lucky to be pampered with an offer that was not given to anyone else just because you are their special customer.
The happiness you experienced, that feeling of being special is different and offers a great deal at turning your customers into brand advocates.
#11. Customer Testimonials:
Once a customer makes a purchase you could ask them for a testimonial. The advantages of a testimonial is that:
It is free of cost

You are getting some content that will drive traffic

Others can get information on how well you serve your people
Automatically they are spreading a word about you, and they are transforming into your brand advocates.
How many times have you succeeded in transforming a customer into a brand promoter?
If you could not find your customers repeat business, then, why not, apply these tactics and get them do what you want them to.
If you have ideas or tactics apart from the ones we discussed here, please, feel free to share those with us.
Are you looking for an SEO agency in India that could help you with customer acquisition, retention, and conversion into brand promoters? Then, we are here to help you.
Acodez IT Solutions is a web design company in India offering web design and development services in India and abroad. We cater to our clients with a plethora of most modern and advanced technologies and services. We also offer complete digital marketing solutions at exciting prices.
For further inquiries, contact us today…
Looking for a good team
for your next project?
Contact us and we'll give you a preliminary free consultation
on the web & mobile strategy that'd suit your needs best.