The web has been divided over a debate on – the comparison between PHP and ASP.Net seeking an answer for which could overrule the other.
Programming experts are yet to finalize on which could beat the other as both the languages are better than the best.
However, based on your requirements, you could decide which one would fit into your business box by striking a comparison between the large numbers of features that both comprise of.
These programming languages have powered many of the strong web applications that we are using in our day-to-day life. For example, the multi giants, such as Facebook, Google, and Twitter, etc. have been built using these languages.
So, if you are doubtful on which should be used for powering your application, here is an overview of the features and various aspects of both these programming languages. Take a look at these and then, decide for yourself as to which will fit into the need of your business online:
But, before we check out their differences, here is a sneak peek into the basics of both the languages:
Table of content
PHP
Hypertext pre-processor language (PHP) was developed as a scripting tool initially, but owing to the simplicity and ease of learning, today it is one of the most sought-after programming languages. Thanks to the large community of PHP users that is available for support at anytime. This free-of-cost programming language offers a wide range of frameworks, thus making programming a very simple task.
You can choose from among the version 7, version 5, and version 4 or version 3 of PHP; depending on which of the version fulfils your requirements.
ASP. Net
This was introduced as a replacement for the traditional Active Server Pages or ASP. Yet another contribution from Microsoft, this easy-to-use scripting tool helps in developing web applications and web pages instantly.
The most popular versions of ASP.Net include Version 1, Version 2 and Version 4.
The functionality and other aspects:
1. Website performance:
There has been a misconception that the overall performance of a website is determined by the programming language used to code it. Also, the speed of your website is affected by the coding, which is a myth and requires to be revolutionized with modern ideas.
When it comes to choosing PHP or ASP.net in order to ensure a great performance for your website, there are a few things to take into consideration and they are:
The ease of access to file systems, finding images and then displaying these pages on the web server are proportional when it comes to using PHP and ASP.net. These are some of the factors that solely depend on the bandwidth, database server, and your end user's computer; while the ease with which these are handled is similar in the case of ASP.net as well as PHP.
There are many myths out there, which have created controversies on PHP sites being weaker when it comes to powering web applications compared with ASP.Net. But, if you take into consideration, the sites such as Facebook and MailChimp have been powered using PHP, which means both are equally powerful.
So, now you need not have any doubts regarding the performance or website speed delivery of sites that are powered by either PHP or ASP.net, because both have proved their capability.
2. Scalability:
Being developers, we desire to offer 100% customer satisfaction, which can be achieved only if we are able to deliver a seamless and scalable interaction thread.
The scalability factor offered by both the languages is similar. People who have used websites powered by both the programming languages agree that both possess caliber to deliver scalable performance.
However, the excellence in scalability will be determined by the professionals, who work on these platforms to create applications for the web. Unless, the programmers are experts in the respective language, you cannot be sure about the scalability that the application developed by them can offer.
When it is a beginner or fresher working on a project, PHP is the recommended language, as it is quite easy to learn. Unlike ASP.Net, the learner might find it easier to grasp the language as it has lesser jargons. But, ASP.Net has an equal fan-base following for the ease of operation that it offers.
3. Support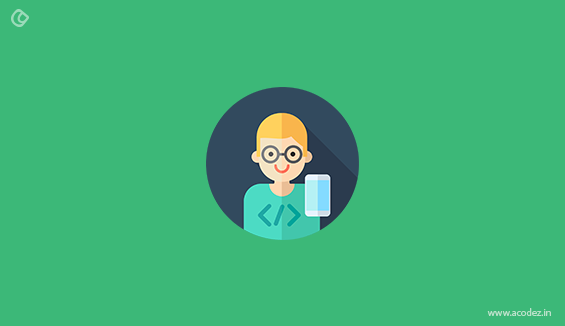 ASP.Net is windows based, while PHP is an open-source programming language. It was not until recently that a number of programmers and web development companies started utilizing ASP.Net for developing web applications as they started realizing the wonders and magic of the language at powering great apps.
The traditional practice was to utilize PHP, which has a huge community of developers out there. But, ASP.net is never behind, because today it has an equally powerful population of developers available across a variety of forums online. At any point of time, you can approach the communities for help.
All the developers who are part of the ASP.Net community are experts in the language and these contributors are ever ready to help you with your queries. Even PHP has a friendly community of PHP developers, who are active across a number of forums ever ready to guide programmers when they get stuck with a particular query or concern during the programming process.
So, now you need not worry about finding an assistance if you are new to the programming entity that comprises of either ASP.Net or PHP. Because both the languages have support from large communities, comprising of experts willing to provide advice and guidance at anytime as and when you need.
ASP.Net is built on C#, which is primarily dependent on the code syntaxes acquired from the programming language – C. This is one of the reasons that makes ASP.Net a strong programming platform as well as one of the most desired programming languages by programmers.
PHP on the other hand is free of cost and comes with a few lines of code, which again acts like the flipside of a coin (it has numerous pros and cons for being easy and simple).
Still, we cannot actually prove which could be better than the other for powering your applications. But, yes, you can make a decision based on your personal preferences.
You can take into account a large number of factors including the needs of your business and much more, before fixing on which language would power your websites.
Need help with developing a website!
We can help you.
Acodez IT Solutions is a web design and development company based in India offering a variety of website design and development services. We are also a SEO agency based in India providing all kinds of inbound marketing solutions. For further details on how we can help you, contact us today.
Looking for a good team
for your next project?
Contact us and we'll give you a preliminary free consultation
on the web & mobile strategy that'd suit your needs best.