"Content is the reason why search began in the first place."
Are you a small business looking for content marketing tips that can get you ahead in the competition in the year, 2016? Then, I am here to help you with some excellent content marketing tips that have worked out well in the past, especially for beginners.
A lot of people have a vague idea of what content marketing is, but they are not aware of how effectively it can be used for enhancing business visibility and this is one of the reasons that makes it so popular among the Webmasters and the content marketers, for a matter of fact even these people are themselves unaware of the hidden relic behind the magic of content marketing.
Let me define content marketing for you:
A general practice that is being followed by all businesses alike and usually moves through 3 phases:
Curation
Publishing
Sharing
Content is generally curated focusing on building visibility and reputation for the brand.
Now you might be thinking why I left out Link Building from the definition? Good Question!
Usually, link building is an inevitable part of content marketing that was not specified in the definition here. This is why, I left it out from the definition- An excellent and professional approach towards content marketing fetches you with a way lot of back links naturally.
The primary focus of people is often on link building, while they need to work on content marketing to achieve better results which is actually not a good practice, as it is deviating from the original work. Focus more on visibility and reputation, which will automatically fetch you the links that your small business requires.
Here, we shall not discuss the benefits of content marketing from the SEO perspective, but still let me highlight the fact that content marketing efforts will increase rankings and plays an important role in driving search engine traffic. As far as SEO is concerned, link building is an important part of content marketing, but mind you focusing on just the traditional prospects of SEO can risk your business.
In my blog, I will take you across the factors that you need to focus on in your content marketing to lure in your potential prospects and this will automatically have your sales funnel overflowing.
Sometimes, it happens that your content marketing efforts leads to building up your relationship with people who do not belong to the category of the potential targets that you are actually targeting. But, let me get this straight, do not avoid them; they can be of your source when it comes to sharing your content over the web.
Let us discuss on how we can improve the content marketing efforts keeping aside the kind of content that you need to curate once you have your prospects in the sales funnel; focusing on the major points that will help you to build an everlasting relationship with them.
Content Marketing is directly proportional to increasing brand awareness which enhances visibility and fosters relationships.

1. Traditional Marketing v/s Online Marketing
Traditional Marketing talks at people, content marketing talks with them." So which is your choice?
Remember the childhood days, when you used to watch those commercials on your T.V. sets or read about it in the newspapers? Many a times we have even thought of getting our hands at these advertisers for the fraudulent promotions they have been doing, but leant back as the only thing we could do was to gulp the rage and bear with them.
But, now things have changed with the growing prominence of internet where people can choose between the kind of stuff that is actually relevant to them and the ones that they do not need. People can voice their opinion on the kind of products that was actually useful to them and even leave a review. This helps businesses to plan better on improvising and providing the content that people want.
If your content seems less interesting and irrelevant, they can just crawl out and choose another website that shares content that matches their interests. You need to choose the topic of your content based on the demographics of your audience that you are targeting. These demographics include:
Age
Gender
Educational Qualifications
Occupation
Language
Interests
This blog  by Richard Lazazzera will help you to build your buyer Persona for a better content marketing experience
The rat race is growing fiercer every other day and to meet the expectations of the audience is not an easy game, and the winning medal goes to the brand that recognizes the pulse of its audience and provides them with the content that they need.
Mark my words "People are looking for content that adds value to their lives."
These tactics have influenced the marketing approach so far that even Television ads are being designed on the basis of adding some amount of entertainment value which is a page derived from the Web's strategy of content marketing.
Traditional Marketing tried hard to tell people that you are a ROCKSTAR, but content marketing will prove it to them that you are One."
Who is your target audience? How do you recognize them? Here, are some simple tips to help you in the identification of your people.
2. Search for your People and reach them!
Now, let me rephrase the good old saying, Your Content isn't the King. But, it is the Kingdom."
As webmasters witnessed the growing traffic and audience impulse heading towards content that interests them, they expanded their outreach through multiple channels. Initially, the company website was the sole medium of content marketing, which later on got branched into third-party sites and social media sites.
Here, is a guide for you to help you with creating an unimaginable impact on your audience by connecting social media with content marketing.
Have you utilized the actual power of social media in content marketing? I know your responses are a mixed "Yeses" and "Nos". If your answer is a No, then my dear friend you are lacking way far behind in your efforts to reach the real world. Start utilizing the power of social media today in content marketing and experience the difference for yourself.
There are a lot of social media networking platforms that you might be utilizing to market your content and gain brand visibility. But, if you have measured the volume of visitors that you gain through these sites, all the results vary from one another, as some might have a lower turnover while others might have a higher number of visitors who are regular followers.
You need to conduct a thorough research on which platform drives the maximum number of people and focus on improvising you content marketing efforts on that particular social media site. For instance, the content or photos that you share on Facebook might be gaining more number of likes and shares than the number of followers or tweets that you have on Twitter. This means, you need to focus more on Facebook than Twitter.
The other factor is that it is not easy to manage and deal with all these sites simultaneously.
Here, you can find some tips to help you with your content marketing efforts over the social media sites:
The key to success with content marketing over social media is to identify where your potential prospects are, give them the content they need exactly when they need it, presenting it in a format that they love.
3. The role of Social Media in Content Promotion
"Be relevant by doing interesting things that people want to share, like, and comment on."
If you find that social media has a major role in boosting your content marketing strategy, then grab the chance and utilize social media for promoting your content. If not, no worries go for paid social advertising that will help to enhance your reach out, targeting a wider audience.
 This comes with a lot of benefits and you will be glad to know that one benefit leads to the other. The content helps you gain a striking presence over the social media, which in turn helps generate an ROI by actively driving in visitors, subscribers and links to it.  This implies that the results would be more effective, if you can have the content team and social media team collaborate into one and contemplate on inducing creative and innovative ideas.
Here, are some simple ideas for planning a better strategy on Content Marketing that I found on the website of "Entrepreneur". Check out whether you are doing it the right way:
Wait! Where are you going? This is not the end of it. There are still things that you need to implement to make the entire process a success.
4. Get your content marketing team to collaborate with the PR & Social Media Team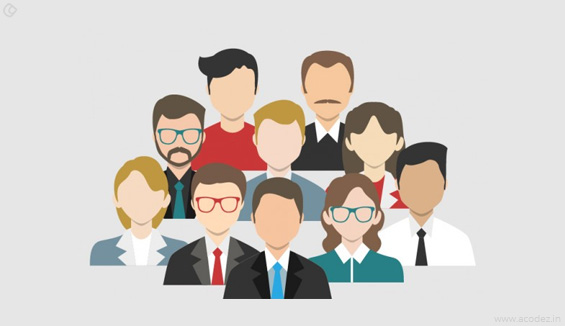 If you are marketing without data and ideas that generate them, then it is like driving in a heavy traffic with eyes closed. You will end up in a corpse."
You are in need of fresh and unique ideas for enhancing brand visibility and reputation. So, what is the PR team for? Get them to team up with your content marketing team which will generate highly innovative and creative ideas. Let them flaunt their ideas, jumble it up and in the end you can present the final data to your people.
Also, ensure that the content outreach and their routinely outreach do not clash which might affect your business negatively.
Press Releases are also one such powerful resource that you can utilize for gaining additional visibility for your content.
It is not only the audience that you are targeting, but it should be the Media People and Bloggers as well as the Influencers that you must be catching up with.
You need to seek assistance from media people because they are the ones that can open a gateway to your content by publishing it on their site or even they can help you by writing about your content. Both the options will have your people know about your content.
If you focus writing considering few tips for business writing, you can bring in prospects in ultimately result in new customers. Get some tips on business writing from Instructional Solutions here.
Influencers can also belong to the criteria of media people but need not be the same always. For instance someone with a huge group of followers comes under the category of influencers, though they might not have a blog or site of their own.
If you manage to reach them, and get them to share your content, then it will bring in a number of media people who will reach out to your content and even publish notes on it which will take your content to the next level. It will open up chances for guest post or they will even want to interview you taking that relationship a little further.
Don't be upset if they do not reach you in the first attempt, your content has reached them and you can take this advantage as an opportunity to reach them the next time you come up with a new content. Now that they have gone through your content once, it provides you with an authority to contact them again. Who knows, this time if you are lucky, they might write to you.
Jon Buscall, CEO at Moondog Marketing & Media was once quoted saying "Content marketing is a commitment and not a campaign."
If you are marketing your content for gaining brand visibility and reputation, then remember not to confuse it with product promotion. Both are two different genres of content writing as here you are adding value to the people who reach out for your content.
5. Relationships are built on trust! And what does trust do? Trust drives revenue, which is your ultimate objective!
Content is anything that adds value to the reader's life.
Do this on a regular basis, and you will see that your people are automatically coming to you for more content as they have started believing in your credibility. When all you do is product promotion, after a particular period of time, no one even wants to catch a glimpse of what you want to say and they start considering you as an annoyance.
"Get them to think that this was specifically written for me."
 When you start providing them with what they need, the kind of content that is an answer to their concerns, they slowly start relying on you and keep looking back for more. Yes, your efforts have generated the much awaited impact! Now your people are with you.
Don't overdo it! Here are a few tips:
Never promote your products or services
Curate unique and fresh content
Ask for suggestions
Make sure that you reply to the comments on your site or via social media instantly.
Be of assistance to people who reach you.
This will help to grow your relationships with your readers.
Now, let me summarize our discussion!
Do not focus more on generating links when you have other important tasks to be completed.
Collaborate with social media team and PR team to generate better ideas
Focus more on generating non-commercial content
Identify the social media sites where your people are more active and promote your content over these sites
Plan and strategize your campaign beforehand to avoid last minute confusions
Target influencers and media people
Lastly, do not forget it is the people that you want to appease so make sure all your efforts are towards building relationships with them
These are the basics of content marketing that most of the webmasters are aware of but inactively fail to implement.
And folks remember "The best content marketing does not feel like Marketing"……….
For more information on how wistfully you can utilize content marketing for your business, I shall share some relevant links:
Creating Content Around Your Niche Or Core
How And Why Content Marketing Works
You can follow these sites to garner some effective content marketing tips for your small business.
Acodez IT solutions are a leading software and digital marketing company in India. We have been offering a wide range of software development services along with excellent online marketing solutions for our clients all over the world. If you are a business looking for a complete IT service provider, then give us a call to: +91 95 44 66 88 44 or drop in your inquiries to us and we will contact you with a free quote.
Looking for a good team
for your next project?
Contact us and we'll give you a preliminary free consultation
on the web & mobile strategy that'd suit your needs best.