WooCommerce — the open source e-commerce plugin for WordPress has become hugely popular among retail giants. Around 171,000 online retail outlets have adopted this plugin to bring home more happy sales figures.
Its tagline of "Sell Anything Beautifully" has created a lot of hype, and there is no reason why you should not join the bandwagon.
Take a look at some of the excellent free extensions that are available for WooCommerce which helps to enhance its usability manifold.
But before we discuss the free plugins that WooCommerce comes with, let me ask how many of my readers are aware of the fact that WooCommerce is in itself a free WordPress plugin?
Not many of them know that they are utilizing a Free WordPress plugin when they use WooCommerce for running their online store. Launched in the September of 2011, today WooCommerce is the most preferred WordPress plugins worldwide for the large number of quintessential features that it offers.
A glimpse into the history: Origin and Evolution of WooCommerce
It all started when WooThemes, a WordPress theme developer company came up with WooCommerce for one of their core projects Jigoshop. Later on, Automatic, one of the core contributors of WordPress came into the scenario when they acquired both WooThemes and WooCommerce.
In general, Woocommerce can be used to power all kinds of businesses starting from small to large ones to help them create a benchmark online.
Let me add a few more words to the magnificence of WooCommerce. It is one of those E-commerce tools that comes with a number of quality features such as reliability and long lasting support and all this you get absolutely free of cost. Also, it is customer friendly, developer friendly and vendor friendly.
We could not ask for more!
1. Google Analytics Integration Extension:
Who does not know about the awesomeness of Google Analytics? It is one of the most popularly trusted tools that website owners have been utilizing to track pageviews, click-throughs, conversions and so much more. But, when it comes to E-commerce stores, setting up Google Analytics tool could be a challenge.
But, with WooCommerce you can now heave a sigh of relief. It provides you with this free Google Analytics Integration tool that helps to fuse in your GA account into your online store powered by WooCommerce.
All you need to do is enter your Analytics Id, and then, set up the tracking code and you are there. Your online store now appears on the GA dashboard.
A word about GA if you are not yet familiar with it:
Let me put it as simple as this- it will help you to track the shoppers who are making a purchase and also the ones who don't shop with you.
You can analyze the data it provides you with and then, work on enhancing your store accordingly.
2. Receiptful:
Receiptful is one of those WooCommerce extensions that comes with a free plan which is necessary to transform your WooCommerce Email receipts into customer conversion machines that are full customized.
It provides you with options to customize the appearance and feel of your Emails. Not only these but there is more like it helps to add in links to sign up for your Newsletters,  or follow your social networks and what not.
Receiptful offers you with the customizable options that will help you ask your customers to do anything that you desire.
So, now you can say goodbye to those boring order receipt Emails that you have been sending to your customers.
With receiptful, it is possible to transform each of your customer experience into a sales opportunity and who know whether these customers will be your brand advocates tomorrow?
If you choose a paid plan, then, you can expand the features of Receiptful further.
3. MailPoet:
Now you can provide your customers with an option to subscribe to your Email List upon checkout.
What if you could get 2 beautiful options inside one plugin?
More is always less, and this can never harm.
So, what are the 2 options that MailPoet now provides you with?
You can now create customized Emails marketing campaigns and send it to your customers in a jiffy.
And, if you choose MailPoet for sending these Emails, then, your WooCommerce extension will fuse in the service into your Checkout.
Also, it provides your customers with a checkout option where your customers can sign up for your Email updates upon making a purchase.
Now you can send out coupons to your customers and even keep them updated with info on new arrivals etc.
Either way, it will help you stay connected with people who matter to you.
4. Jetpack:
We could refer to Jetpack as a power packed plugin. It comes with a many in one feature.
With this plugin, you could do anything and everything starting from customizing the theme of your online store to enhancing its security. It's potential lies in providing the store owners with its Site Stats feature.
All you need is to connect your self-hosted site to WordPress.com and Jetpack will take care of the rest. It will provide you with insights into the traffic, views and much more for your site.
Of course, Google Analytics gives you an insight into every data segment, but if you could get a deeper glimpse it could not hurt and this is what Jetpack is set to provide you.
It provides store owners with a glimpse of their traffic stats in a simpler and easier way than Google Analytics.
5. Aftership: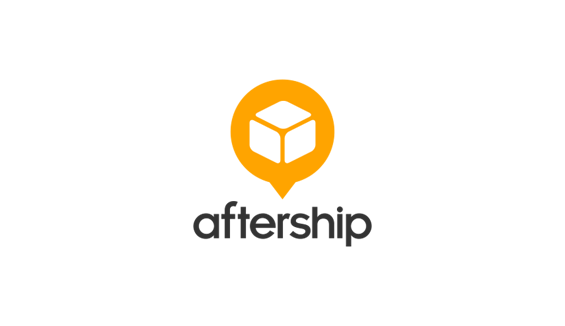 Are you finding it difficult to provide your customers with their order tracking information?
But, this free extension available for your WooCommerce store can solve this difficulty and make it easy for your customers to track their orders.
Aftership is one of those free tools available with WooCommerce that helps to track whatever happens after your order has been shipped.
It extends support to nearly 200 shipping carriers. How do you track your order?
Input your tracking number and then, view your order as it moves from the origin to its destination.
Once you make the Aftership option available to your customer, they can log in to their account and track where their order is moving through.
When they click on the tracking numbers, it provides real-time updates through the UPS, USPS or with any local carrier of your choice.
If you choose a paid plan, you can also send the tracking information via Email. Now that would not cost you too much!
6. Trustpilot Reviews:
You can guess what it is capable of doing from its name.
You are aware of the power of reviews in carrying the word about your product or service far and wide.
When you have more positive reviews, it automatically triggers your chances of getting more number of customers directed to your business.
But, now the question is how do you get your customers leave a positive review about you?
This plugin from WooCommerce allows you to request your customers to voice their opinion about your product via an awesome Email.
It allows you to Email around 100 confirmed customers every month and requests them to provide a review for the purchased product.
If you wish to approach more than 100 customers, you could upgrade to a paid plan of Trustpilot Reviews.
7. AddShoppers:
How do you plan to promote your business? Social media is the best way to promote your business and get it reach far and wide.
It is one of the easiest methods you are offering your customers with to spread a word about your business.
A few clicks and people know about you.
With AddShopers people can now easily share your products across the social media networks. Also, it provides you with the option to choose which social media share buttons you wish to appear on your product pages.
It also allows tracking the ROI and clicks and more.
8. Order Delivery Date for WooCommerce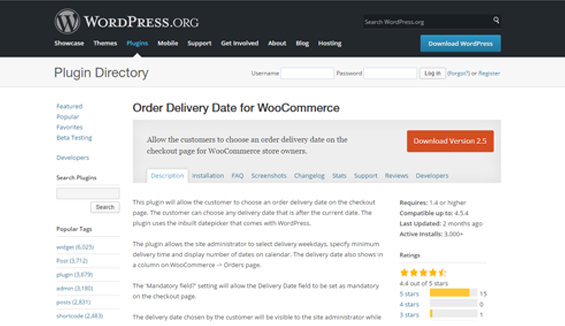 Your customers can now opt for a date of delivery as per their choice. The Order Delivery Date extension allows customers to select their date of delivery.
This is particularly useful for stores catering to local deliveries. The selected date is displayed in the Custom field for the benefit of administrators to help them gauge the delivery timelines.
9. Subscribe and connect: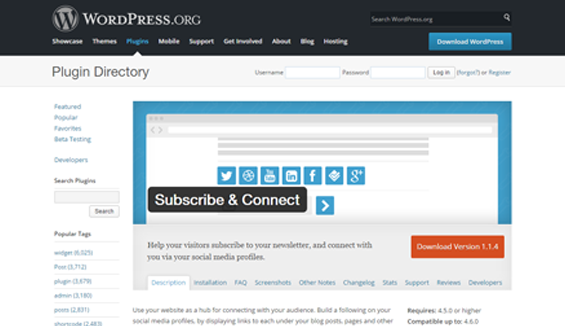 The name says it all!
Don't center your customer focus around your products, but other things matter to your people.
Content that includes blog posts, or guides might interest them.
Subscribe and connect is that one plugin that allows you to add share buttons of your choice to both your pages and posts.
10. InstantSearch+:
Have you ever thought that if you could provide answers to your customer queries in an instant?
Now, it is possible with InstantSearch+.
It utilizes the power of the stored suggestions to provide your customers with answers to their search queries.
11. WooCommerce Custom Product Addons ( WooCommerce CPA Plugin):
WooCommerce Custom Product Addons (CPA) plugin is the top rated plugin to add extra product fields to your WooCommerce product page. This low cost WooCommerce product options plugin, with an easy-to-use drag and drop form builder, enables users to collect 14 type of product fields like price, input and text fields, select & file upload fields, checkbox & radio button fields, date & time fields etc, all those are not part of the default WooCommerce product page. The free version of this Woocommerce product addons plugin is one of the top rated plugins in this category on WordPress.org
The form builder is extremely simple and the back-end UI is clean and easy on eye. Apart from being a top rated one, this plugin is lowest priced in the market and if you're looking for a full featured WooCommerce product detail page, this is a must-have.
12. WooCommerce Product Gift Wrap:
If you wish to make, your customers feel special set up the WooCommerce Product Gift Wrap option. This extension provides customers with an option to gift wrap their purchase at a special price.
At the time of check out the additional cost of gift wrapping is displayed in the total cost of purchase.
You can think about including it as Customers have always loved it on other online retail windows.
13. Amazon Payments Advanced:
Integrating payment gateways into your eCommerce page has never been easier.
The Amazon Payments Advanced extension helps you to establish a seamless integration between your store and Amazon's credit card processing center.
All payment activities are performed within an Amazon payments widget that can be easily installed on your site.
Though free, the Amazon Payments Advanced extension is devoid of the security hazards accompanying other free extensions.
It is constantly monitored and updated by the WooCommerce team and requires users to acquire an SSL certificate to safeguard the payment data being collected.
14. WooCommerce Smart Sales Badge:
WooCommerce Smart Sales Badge extension now helps you add some meaning to your sales badge. You can tell your customers how much they would be saved by purchasing the product on sale.
15. YITh Commerce Zoom Magnifier:
Your products no doubt deserve a closer look. Let your customers take a nice long look at your wares with the YITh Commerce Zoom Magnifier extension.
You can now create a perfect zoom effect for your products. Customers can simply hover over the image of the product to view an enlarged version.
The plugin also allows for a slider to appear below the image being viewed displaying other products in your gallery.
Users can select any of the displayed products to get a more detailed view of it.
16. Coupon Shortcodes:
As you know, coupons and discounts can lead your customers to shop with you, but definitely, you are not planning to use these when you are a newbie in the E-commerce industry.
And, this is when you could use Coupon Shortcodes.
This extension provides you with an option to track the current orders in your customer's cart and then, provide coupons for those.
The Coupon Shortcodes will be made available depending on the actions of your customers.
17. WooCommerce Checkout Field Editor & Manager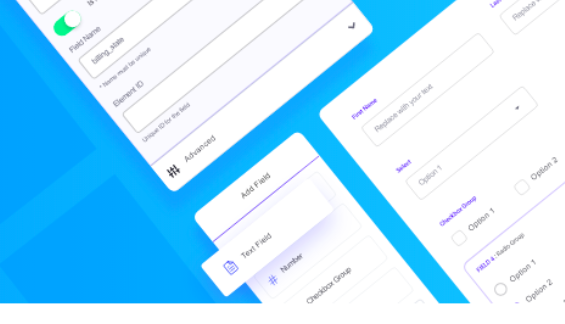 WooCommerce Checkout Field Editor and Manager by Acowebs is one of the best plugins for customizing the checkout field. It has a top-class UX oriented dashboard, which makes it easy super easy to customize the checkout field from the back-end. The free version of this plugin Woocommerce Checkout Manager is available on the WordPress plugin directory.
18. WooCommerce Dynamic Pricing and Discount Rules
Another top-notch plugin by Acowebs is the WooCommerce Dynamic Pricing which helps the Woocommerce website admins to add bulk discounts at ease. The back-end of this plugin is highly user-friendly and helps to apply dynamic pricing easily. Admin can also set discount rules based on various parameters. It also has a free version Woocommerce bulk discounts, which is available on WordPress.org 
19. WooCommerce PDF Invoice & Packing Slips
WooCommerce PDF Invoice Plugin and Packing Slips by Acowebs is one of the leading WooCommerce Invoice Plugins which helps admins to generate custom PDF invoices for every order. This plugin also helps to generate alls that is required to customize your shippping package like Packing Slips, Delivery Notes and Shipping labels – all from WooCommerce itself. This plugin also has a free version named, WooCommerce PDF invoices, which can be downloaded from the WordPress plugin directory.
Did you ever use WooCommerce for powering your Online Store? Try it and experience its awesomeness for yourself.
Let us know if we have missed out any of the other WooCommerce plugins.
Share your thoughts, suggestions and feedback with us to enhance the article further.
Acodez IT Solutions is a woocommerce development company in India offering all kinds of web design and development solutions to our clients in India and abroad. We are also an SEO agency in India offering digital marketing solutions to our clients to help them take their business to the next level.
For more details, contact us today.
Looking for a good team
for your next project?
Contact us and we'll give you a preliminary free consultation
on the web & mobile strategy that'd suit your needs best.