Are you planning to build an online store? How do you plan to execute your idea?
When someone thinks of owning an online store, a lot of ideas and suggestions come flowing your way. In fact, it is confusing to choose from a wide range of choices that you find.
And, I know that you are looking for someone who could help you with choosing the best platform to build your Ecommerce store.
You can find many online tools that are available for free while there are paid software too for designing E-commerce websites.
If you are a startup, and you are in short of finances to fund your online store, then, you can use WordPress for building your online store.
WordPress is one of the Content Management Systems that is available for free.
You do not need to be an IT professional or a software engineer to build a WordPress E-commerce store.
Here, I am going to reveal to you a few WordPress plugins that are available for free, and you can use these to build and run your Ecommerce store successfully:
1. WP e-Commerce:
One of the best plugins that WordPress offers for free. It allows your customers to shop for products, services, and digital downloads online. Also, it provides you with options for search engine optimization, marketing, easy customization, and has multiple payment gateways. Apart from these it also provides flexible shipping options that include catalog management, real-time rates, and browsing tools.
2. Jigoshop:
Jigoshop is a depository of E-commerce solutions that includes product imports/exports, one-page checkout, inventory tracking, detailed reporting, widgets, and shortcodes, related product displays and more. Jigoshop comes with a library of free extensions. You can enhance the functionality by purchasing premium themes and extensions.
3. WooCommerce: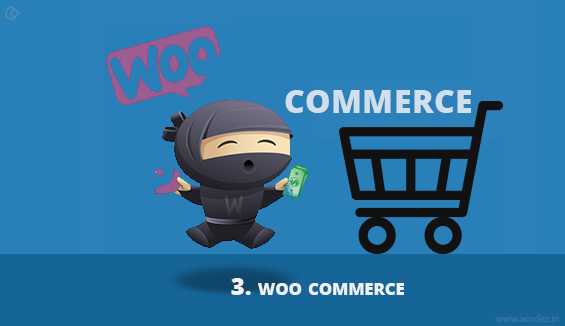 Do you own a WordPress site for your business and wish to create an online store?
Then, you can use WooCommerce to transform your WordPress website into an online store for free.
Also, the features of this free version are that it provides reports on store performance, store management functionalities, tax, and shipping options, and also it gives you the option to run coupon and discount campaigns.
All in one!
4. Google Analytics for WordPress:
The Google Analytics Plugin allows you to track your site with lots of metadata with ease.
And, also, you can use custom variables in Google Analytics to find meta data on pages.
5. Zingiri Web Shop:
With this plugin, you can transform your website into an E-commerce store wherein people will come to buy both digital and physical products.
The features include customer and stock management modules, multiple payment gateways, Ajax powered shopping cart and multiple language libraries.
6. JetPack:
It easily connects to WordPress.com and helps to enhance its features. Also, it helps to generate stats that are simple and accurate to the point. Your people can add their comments via Facebook, Twitter or WordPress.com account of theirs. Also, users can subscribe to your posts and receive notifications through email.
7. Quick Shop: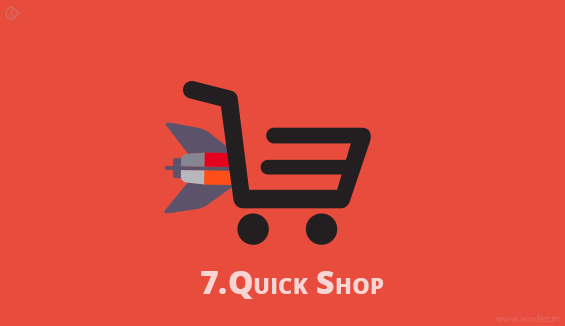 It is almost like a superman. Functionality is simple and fast. It is equipped with built-in support for Email and Paypal. It comes with WordPress sidebar widgets to help the shoppers to view what's in their carts.
You can use this plugin to add products at any time as it provides you with a tiny MCE button that facilitates the same. And, also, create drop down options and more.
8. Shopp:
You might have already heard of this plugin. It is quite popular. The surprising fact is that it is bundled with a lot of features that includes short codes, dashboard widgets that allow quick view of product and sales histories and theme widgets which can be used to pull down products and entities into other pages.
Some of the additional features are multi-category inventory management, promotional tools, multiple product/ variation images, native and plugin support across different payment gateways, shipping calculator, email notifications, etc.
9. Easy Digital Downloads:
What kind of a store do you own? If your online digital store is specializing in the sale of digital content that includes audio, images, video, or EBooks, then, Easy Digital Downloads is the WordPress Plugin that you need.
Also, available for cheap this power packed and simple plugin from WordPress provides sales reports, file download logs, discount codes, a variety of Payment gateways, user purchase history and more. It also provides you with nearly 200 extensions to help improve the functionality of your online store.
10. Artificer:
What kind of business do you own? Are you into selling arts and crafts? Then, Artificer is the plugin that you need.
It provides you with a wide range of options to choose from color schemes that will match your brand identity. You can also choose from the two custom shortcodes that can be used one for a sale banner and a sticky note.
11. All in One SEO Pack:
Have you ever thought that if you could get an SEO package that is capable of performing all the functions simultaneously?
Then, "All in One SEO Pack" is one such an SEO package.
It will help to optimize the WordPress site for search engines.
It is capable of automatically generating meta tags, overriding titles, setting the meta descriptions or meta keywords and what not.
And, you can avail the basic version free of cost.
12. WP Remote:
It helps to monitor and update all your WordPress sites simultaneously. It can update the themes and plugins remotely through the Word Press Remote site. Whenever an update is received, it provides instant access to the particular alteration.
13. Google XML Sitemaps:
You can use this plugin to generate a special XML sitemap which will help the search engines to index your site as per your wish. This sitemap provides the visitors to catch a quick glimpse of your site's structure and retrieve it with ease.
It can notify all search engines whenever you have new content to post.
These are some of the free WordPress plugins that you can utilize to run and build your online store.
Do you use any WordPress plugins apart from these? Then, share your feedback and comments with us.
Acodez IT Solutions is a best  wordpress development company in India  providing a wide range of web design and development solutions for our clients globally. We also provide the most modern trends and techniques for designing websites.
We are an SEO agency in India providing all kinds of digital marketing solutions.
Contact us today for more details on our services.
Looking for a good team
for your next project?
Contact us and we'll give you a preliminary free consultation
on the web & mobile strategy that'd suit your needs best.