A great website design is a cumulative result of many elements falling in place. Just as media and graphics, font also plays a pivotal role in website design.
The font that you use on the website must be in sync with your business so that it exhibits its personality and the users are able to comprehend what the website is trying to portray.
There are several font families that are used in web designing, some of which are new and some quite conventional. However, using the same fonts on the website makes it boring and snatches the uniqueness away from it.
Many new fonts are developed on a regular basis and are used in website designing.
The importance of fonts lies in the fact that they give a distinct look to your website design and makes it stand apart from others. The entire idea behind designing the website is to draw consumers and engage them by the offering them a UX, which is rare to find on any other website.
You must not go for font families just because they are free and will reduce the cost of web designing. The resource that you will invest in wise decisions such as choosing great fonts will definitely pay off.
Here are some of the fonts that will be used widely in Web designing in the year 2016:
The fonts work wonders for the website by rendering a distinct look to the website so that it stands apart from your rivals. These fonts will surely rule the year.
1. Core Deco: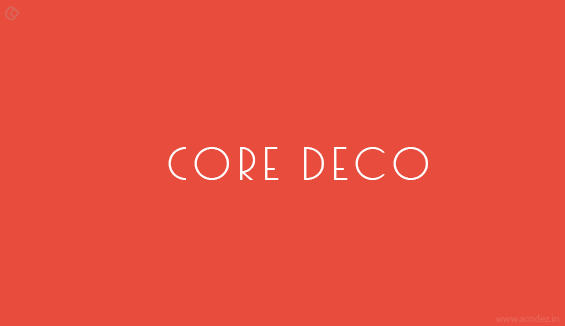 Core Deco family of fonts have 14 different fonts that come in two styles. The first one looks elegant and has a strong contrast with the background. The font family is priced at $140 and is worth the investment.
2. Eveleth: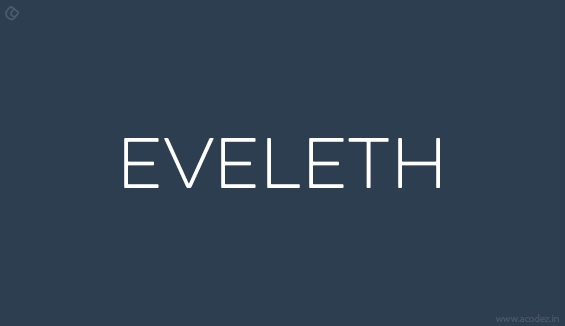 The font family has been developed by Yellow Design Studio and comes in three styles- Slant, Dot, and Regular. The price of the font family is $49.
3. Glober ™:
Glober™ has been developed by Fontfabric, which includes 18 fonts having nine weights and italics that match them. The fonts are inspired by the Grotesque style, and all details have been worked out. The font costs $179.
4. Epigraph:
This family of fonts is designed by Dragan Pesic and is serif. The fonts follow the trend of lapidary. It is a blend of serif and decoration.
5. Ciao Bella:
This font appears calligraphic and has been designed by Charles Gibbons and Cindy Kinash. Many of the fonts look like hand written. The font is perfect to be used in advertising as it is quite attractive. There are also floral ornaments set and the best part is that it is moderately priced at $69.
6. Oxygen:
Google offers a large number of free fonts, and Oxygen is one of those free fonts.
As you know, now this webfont version of Oxygen that is available for free use on the Internet can be accessed via browsers on your mobiles, laptops, and desktop computers.
Oxygen is born:
There are quite a few unknown facts about the Google's Free Font Oxygen.
Earlier Oxygen was introduced as part of the desktops for the GNU+Linux operating system as a part of the KDE Project.
Later it was adopted by Google's FreeType Font rendering system and is found to blend in well with all kinds of GUIs, desktops, and other devices.
7. Montserrat: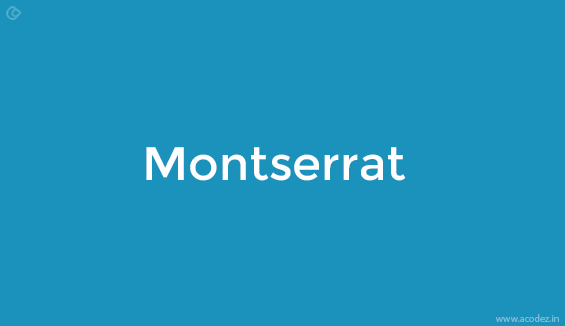 Montserrat, the neighbor of Buenos Aires, once used prominently across old posters and signs – was the inspiration behind the design of a typeface that blends in sophisticated typography derived from the old school textbook of the twentieth century.
It was adopted under the free and open source license of the SIL Open Font License.
Since it was altered from its original form, you do not get the luck to deal with the beauty of how it was when it came to be introduced.
The typeface that we are using belongs to the "Regular" family.
8. Prompt:
Prompt means to get "ready" in English and has quite the same meaning too in Thai. It belongs to the family of sans Latin and loopless Thai typeface.
It was invented to sync in with the loopless Thai that exhibits negative space and wide proportions.
It can be used for both the print media and the web too.
9. Cherryla:
Cherryla belongs to the category of modernized calligraphic handwriting.
The letters in this font face category showcase a specific set of standard characters that forms a total of 375.
This kind of handwriting is specifically suitable for greeting cards, correspondences, wedding invitations and in the design of water-based paints.
Some of its characteristics includes:
Swashes

Stylistic sets

Contextual alternates

Standard ligatures

Titling Alternates, etc.
10. Slim Tony:
It is one of the sizzling font scripts and belongs to the family of Mishka. But, Slim Tony is more energetic and bolder in comparison to Mishka family of fonts.
It is one of the great choices while creating custom headlines and logos. If you wish to add some extra sauce to the font, you can turn on Swash, Contextual or Stylistic alternates.
It's jewelry set consists of swashes, ornaments, pictograms, and swooshes.
11. Dancing Script:
It is one of those scripts that provides an exciting and impressive experience to the visitor's eye as these letters bounce and are capable of modifying the size accordingly.
If you choose the caps option, these are big and comes below the timeline.
Actually, these dancing scripts derive their references from popular typeface scripts from the 50's.
It gives your text a warm, informal and friendly appearance.
12. Roboto:
It has a dual personality. The skeleton of Roboto is mechanical, and usually, you will find the forms to exhibit a geometric nature.
You can also see that the font has got some open and friendly curves. Also, you cannot force Roboto to settle into a natural width as it has an aggressive nature.
This contributes to a reading rhythm that is more natural and usually found in the serif and humanist types.
13.  Open Sans:
It was introduced to the world of designs by Steve Matteson, the Type Director at Ascender Corp. It belongs to the Sans Serif Typeface.
Also, this version contains the entire 897 character set that includes the standard ISO Latin CE, Latin 1, Cyrillic and Greek characters.
It can be used with mobile, web and print media as it gives an impressive appearance.
14. Lato:
Lato belongs to the sans serif typeface family and was introduced in the year 2010.
The word Lato, which means "Summer, " in Polish under the Open Font License backed by Google.
15. Lora: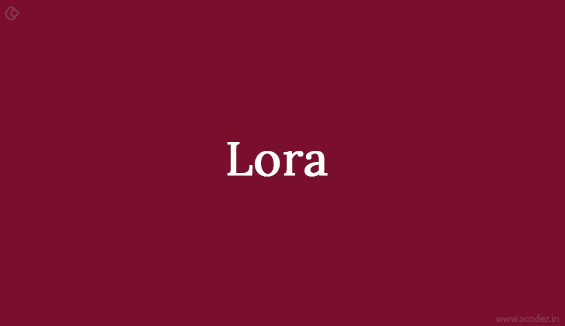 It has its roots in Calligraphy and emerges from the contemporary Serif Text Typeface.
A paragraph that has been formed using Lora gives the reader a beautiful and memorable experience like never before.
You can use this typeface if you want to narrate a story that you wish stays in your reader's mind long after they have read the story.
It is optimized for enhancing screen appearance but works great when used with print too.
16. Raleway:
Another beautiful typeface that belongs to the sans-serif family known for its elegance and is mainly used to enhance the beauty of headings or wherever a larger sized font is necessary.
17. PT Sans:
It was developed as part of the project "Public Types of Russian Federation".
There is another relative of the PT Serif family that is also popularly used.
It was released with a libre license though it is available for free redistribution.
It was designed with an aim to make it easier for the people of Russia to read and write in their native languages.
PT Sans belongs to the Russian Sans Serif family and consists of 8 styles that include:
2 captions style for small sizes

2 narrows styles for economic type setting

4 basic styles
18. Oswald:
It emerged from the classic "Alternate Gothic" that belongs to the sans serif typefaces.
It has been reworked to fit well into the pixel grid of the sophisticated digital screens.
It is available for free use over the internet via web browsers on desktop computers, mobiles, and laptops.
All these font families have been created to bring in some sort of variety and break the monotony of the same age old fonts that the websites use. These fonts not only enhance the beauty and the overall appearance of the website, but also play a crucial role in engaging the users.
Acodez IT Solutions is a web design company in India offering a wide range of web design and web development services to our clients in India and abroad. We are also a SEO agency in India offering all kinds of inbound marketing solutions. If you are looking for all kinds of web design and digital marketing solutions, then we are here to help.
Contact us today for further assistance.
Looking for a good team
for your next project?
Contact us and we'll give you a preliminary free consultation
on the web & mobile strategy that'd suit your needs best.