A designer's life is not as easy as it seems to be. Drawing a wireframe and then gathering some images, paint palettes and more. It is over! Never. The strain that it involves is beyond imagination.
In the meantime, the grid has taken us a long way from where we started. Today, we have reached a point where all the websites over the web showcase more or less the same design.
It looks like they are all emerging out of the same box. There is a thing that you will find that these designs lack. This thing is nothing but, as I already emphasized in all my previous posts it is the absence of a soul across the modern web designs.
Emotions and web designs:
In my career as a web designer, what I experience is that not all days we feel the same while we design for the web, which is very much similar to what all the designers out there including you and me have experienced at least once in a blue moon.
There are days when we are deeply in love with the concept. The emotions flow out like anything and we are too excited to design what we love.
But, there are days when we are too low. Everything goes blank. To be honest, I sometimes visualize as a robot with no soul and heart.
As someone once said, "to live a creative life we must lose our fear of going wrong".
Being a designer we have a lot of limitations.
But, here I am going to break all the contingencies of traditional web design concepts that have been preventing us from showcasing designs that should live rather than look like roses ready to wither.
So, let us start with what are emotions or emotional designs?
User experience designing experts like Aaron Walter brought about a change in how designers perceived designs.
He has examined the elements that make people love certain things and detest the others in his book.
If it were not for experts like him I don't think we would be thinking about the emotional part of a design.
Still, we are following the age-old tradition of improvising the functionality flow.
And, let us trust Walter and Norman for what they have tried-and-proven.
Designs that are attractive create an emotional bond and offer great user experiences. This is all that we want.
If you go through Walter's book on designing for emotion, you will find that he defines this condition as "lingua franca of humanity".
It is the native tongue with which every human is born.
Humanizing:
It looks like the augmented reality is realistic than the real world.
But let's not allow it to dominate the reality that we are living upon.
We want a solution for our problems. But, these solutions should not appear to be too complex. Let's keep it simple and easy.
The foundation of interactive designs lies in how the interaction works out. It's efficiency at communicating with the people in the real world. Also, whether it gets etched in their memory for a long time.
Let us make them feel that they are not communicating with a machine that has everything fed into it.
But, there is a person at the other end who is answering them.
So, what are we going to do to attract customers?
The best thing that we can do is to use interactive designs to attract customers.
The magic lies in creating an emotional attachment with the people.
When a visitor comes to your website and if they find it impressive then in the future they will come back to you.
After you reach the web, people will come to you. Ensure that they stay longer.
You have a wonderful SEO team and they have strived really hard to take your site to the top. Also, you have added all the extra creamy functionalities that your site needs.
But, it lacks a soul. One negative emotion and you end up spoiling the entire thing.
And, you know what? the visitor not even in their worst dreams would return to your site until they forget that they had been here once.
So, emotions are in.
Now the question is what kind of emotions fit in?
What product or service are you specializing in?
If it is something like a flower shop, you can use love, hearts, etc. etc. If these are baby products, you can use cuteness and beauty.
This is something that no one can teach you. Just put yourself in the shoes of your customer and think from their side.
Like for example if your site is in the business of mango drinks, tints of yellow and orange color make a great choice.
What are your design goals?
Design should be intentional.
Before choosing a particular design, think of why you are making this decision.
You need to have an explanation for why you are using the emotion red for a site that is selling customized gifts.
If you can explain it to yourself and if you can relate it then, people will fall in love with your site.  
By the time you are in the last stage of your web design ensure that the various elements compliment each other. If it looks like they are universally apart, then obviously your audience can never comprehend with what you have got for them.
While your intention is to keep your design plain and straightforward, there is something called boredom that might creep in.
A proper balance needs to be maintained between the edges so that you do not push your people into something boring and they never come back.
I am going to examine the 3 major factors that contribute to making a design perfect. These are the Norman's three levels of web design as specified by Sabina Idler of the Smashing Magazine:
Empathizing:
I told you to put yourself in the shoes of your customer and think of what you want. But, don't keep the whole thing self-centered. It can be dangerous.
Setting a goal:
Because, it is not necessary that every time your customers think along the same lines.
So, the only solution is that you adhere to your goals. Choose your images, themes, colors, fonts, etc. depending upon your product.
Think of how you want people to perceive you.
If you take this approach there would be a great impact on how you design and also how the functionalities perform.
When everything is in place and seems to synchronize with the every other component then, you are doing it right.
Continuation and prediction lead to reliability. And, this is what connects you to your people.
Who are your prospects?
We have already touched the point that we need to know who is it that we are designing for.
You are here targeting people who will buy your products. So, your design needs to aim this category of people.
Do some research and get a sketch of the general demographics of your audience. This will help you to decide what they will love.
Identify their goals and create a checklist of the things that please them. By doing so you can create a design that is intended at attracting them.
Unless you know who they are and what matters to them, there is no guarantee that things will work out.
The usability and attractiveness comes second to finding out who your people are.
When do people visit you?
This is the most important factor of all.
You need to realize what makes the people come to you. This point will make your website appear valuable.
Imagine a situation where you are on the stage and part of a play. Your customers are the audience watching you perform.
You get an applause if your play interests them.
When you know why your people need the product or the situation in which they are demanding the product you know what exactly they need.
Now, let us examine what Norman has got to say:
1.) Visceral Level: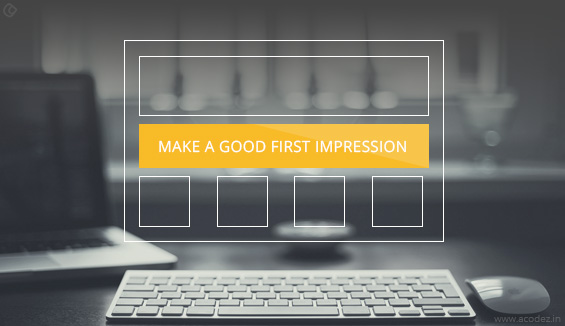 Let us begin with the lowest level or visceral level.
Norman says that the personality and cultural values of a person determine how you perceive something.
When it comes to Visceral level, it revolves around the first impression that the appearance of your site generates.
A good design will generate happiness and arouse the curiosity factor in the viewer.
2.) Behavioral level:
This level deals with the functionality of things and the efficiency with which it helps the people.
Make it something that people can easily understand and relate to.
You do not want to irritate your people and ward them off from your site so that they vow to never ever return to your site.
Analyze the user needs by tracking their mode of interaction with your design. This will help you to create a design prototype that they are looking for.
3.) Reflective level: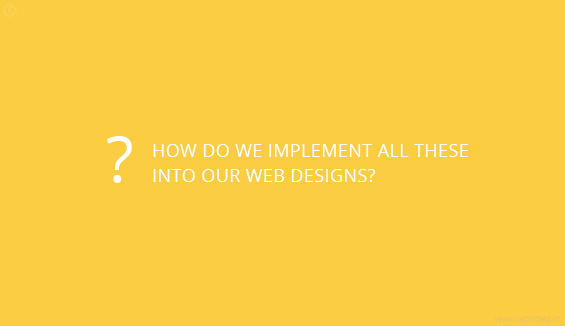 The 3rd most level as specified by our dear Norman is the reflective level.
So, what exactly happens at this level?
Designers are considered to be amongst the highly intellectual species of human beings.                         
The reflective level is the first stage of this process. If visceral was more of a preconscious approach, reflective is a conscious one.
A high level of feelings and emotions emerges at this level.
The reasoning is the point where you need to begin. When you start reasoning, automatically the answer will reflect from within you.
These 3 different levels will help you to generate a design that is:
Memorable, pleasurable, appealing and effective.
Now the next question is how do we implement all these into our web designs?
The design elements such as shapes, images, and colors play an important role in personalizing a website design for a particular product/ service.
As designers, we need to catch hold of the audience pulse and provide them with what they are looking for.
So, what are the other lesser known factors that can help in creating an emotional bond with your audiences?
1.) Disagreement:
Sounds like a negative emotion! Let us disagree to agree.
Think of patterns. I was talking about the use of carousels and grid in web designs. But, let me tell you there is a kind of psychological element that drives these websites to success.
Though, I was pointing out that these websites look alike and have nothing unique to offer, but the truth is that they are easily accepted by the audiences.
Why?
Because web developers are modeling the sites as per the people's desire. People know what to expect and how things will work.
Boom!
The next is a scenario when people meet with a pattern that they never expected.
It is a general human tendency to expect things beforehand. We know what lies under the cover. It makes people happy.
Implement the usability guidelines in your website design. These are specifically modeled for the human brains.
When a user knows what to expect they are happy to move on to the website. The only thing that you need to focus on here is providing them with awesome content which is the solution to their problems.
But, when you change the pattern, what happens?
There are 2 possibilities:
Either you are annoying the people.
Or
They are ready to accept the change.
But, again it all depends on who your audience is.
Not necessary that always the dissonance in the patterns will drive a positive impact on your people.
There is also the possibility that people might find it exciting and fun.
The solution is that you know who your audience is and what they are expecting.
Sometimes following the same pattern and being straight is all that people want if you are aware of what they are expecting.
2.) How about some humor sense?
This is one of the most important things that will convert audiences into customers.
There are a number of websites that possess a sense of humor in them.
Also, when implementing humor in your design, it is not necessary that it works well with all your audiences.
Because for some people what seems to be hilarious may be irritating or a source of annoyance for others.
Here again identifying your audience and their requirements are one of the most important things of all.
3.) Customization:
We have been told repeatedly to customize our designs for people.
This is the factor that cheers up people and initiates the spark.
Let us break the ice.
Get them engaged.
How?
Again we come back to the same point.
Provide the audience with what they are searching for.
Know your audience and give something valuable to them. This will create an engagement on your website.
Build relationships through customer engagement.
4.) Identification:
When you communicate, as I mentioned earlier, it is necessary to create a scenario where there is a real you at the other side.
People need to know that they are connecting to a person and not a machine.
This solves the problem of bridging gaps.
Using human faces will help people to realize there is someone ready to help them and these are not machines.
A page from Neil Patel's book- If you check out his website or blog for that matter you can find images of him thinking, smiling and more.
Something that connects and binds him to his dear people.
Bond with your people.
So now you know about the elements that evoke emotions.
It helps to build a brand identity that you did not know, but it is a fact that it has got an important role in building relationships.
Your audience comes first.
Answer these 3 simple questions and your task is done:
1.) Is your product relevant to the audience category you are focusing?
2.) Will they benefit from your product?
3.) Does it contain enough information to solve their concerns?
The 3 things that can help you with building trust are:
1.) What happens for the first time?
Creating an impression. The first impression is the best.
This is the beginning of a relationship. If you have gathered some stupid stock photo images and font or colors that do not relate to people, then it you will fail for sure.
2.) Functionality:
Once people love your site there are other things that you need to work on.
A navigation that provides a better user experience and then patterns that they love.
These patterns should match their expectation.
3.) Is it worth?
Yes, it is. Provide content that they are looking for and also, ensure that the product or service is worth paying for.
Now the next question is what else can you do?
There are 3 things that matter:
Font:

Jacqueline Thomas

of Web Design ledger specifies that

fonts

like Times New Roman is something that people love.
2.) Color:
What are those beautiful colors that make people happy:
Red: Exciting, Youthful, Urgent, Attention Grabbing

Green: Peaceful, Growth, Relaxing

Black: Luxurious, Powerful, Authoritative

Purple: Creative, Imaginative, Uplifting

Yellow: Happy, Optimistic, Clarity,

Gray: Balance, Neutral, Reliable, Intelligent

Blue: Trustworthy, Dependable, Secure
3.) Images:
No website is complete without images.
It creates a curiosity and also people love content that is expressed via images.
All these factors, when combined with awesome content, will transform your website into a money generating mill.
What kind of design tactics do you implement in your web designs?
What things do you think work among the audience and generate an emotional bond?
Share your thoughts and comments with us…
Acodez IT Solutions is a  web designing company based in India. We provide a wide array of web design and development services.
We are also a Google certified partner. We are digital marketing nerds too.
What kind of business do you own? Are you sure your people know you exist?
Contact us and ask for help!!!
Looking for a good team
for your next project?
Contact us and we'll give you a preliminary free consultation
on the web & mobile strategy that'd suit your needs best.