In today's world, when almost everybody carries a camera to click amazing pictures, the need arises to edit these photos to make them look even more stunning. There are many photo editing tools available in the market, but Adobe Lightroom is definitely one of the front-runner in the list to get your job done.  One among the many reasons that make Lightroom a popular choice is undoubtedly the preset options available.
Now let us find out more about Lightroom presets!
What is the Lightroom Preset?
In simple words, presets are pre-configured image enhancing settings within the Lightroom application. There are many such presets available in Lightroom that can be applied with just one click giving you superior results. A preview of how the photo would look after applying the option is also available.
Why Use Lightroom Preset?
Time-Saving
The Lightroom Presets helps in saving a lot of time. This app gets 80-90% of your job done in just one click. Sometimes, result is so perfect that you don't have to do anything more. You could also edit multiple photos at the same time instead of editing them one after the other.
Easy To Use
It always takes time & effort to learn properly to use a new application.  Presets can help you here by giving you instant results without getting into complicated editing mode. Using Lightroom presets, editing photos has never become this easy.
Lots of Variety
The Lightroom Presets offer a variety of options to choose from. Back and white, color and even sepia editing options, vintage looks etc. are just a few of them. By looking at previews you can decide which preset works well for the photo. You can view up to 4 different previews at the same time.
Consistent
When you edit pictures from a whole photo session one after the other, there might be inconsistency in the photos as you would have used different editing styles for different photos. And when you use the Lightroom presets, you can make sure that every photo that you edit looks consistent, as you can preview & edit multiple photos at the same time.
Fully Customized
So you used presets to edit a photo. Still think you need to make some minor edits in the contrast or colour? No problem. Customize the photo exactly the way you want by playing with the editing options & when you are done, you could even save that settings as a personal preset. With this, you need not manually go through the same editing steps next time as you could simply apply your favourite saved preset by just one click!
Lightroom V/s Other Apps
Lightroom & Photoshop are excellent apps when it comes to editing. While Lightroom has presets, actions work within Photoshop. Both these applications have their own importance depending upon the requirements of a user. However, Lightroom is undoubtedly an easier option for processionals & amateurs alike to learn & work with. Also Lightroom ensures that the original copy of your image is not destroyed, thus allowing you to experiment without any worries.
A Great Combo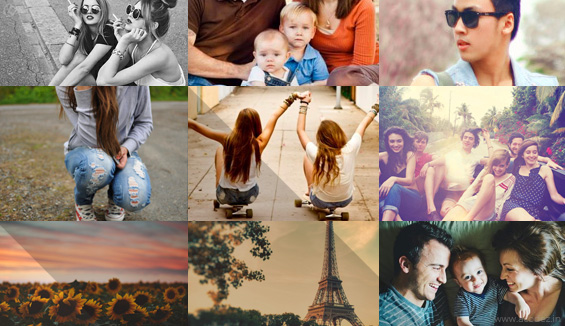 This Lightroom Presets is a great tool providing excellent image editing options. The application allows you to edit multiple photos simultaneously, without having to waste much time. Lightroom Presets make photo editing a breeze such that you can learn it in a short span of time. It is a great app, which acts as a savior for all those, who wants make the most out of their photos.
Conclusion
The Lightroom is a great choice for editing photos in a short time, without losing consistency or quality. You can rely on it as your go to app for all editing requirements for best results.
Want a professional & attractive website for your business? Get a free quote from the best web development company in India. Call +91 95 44 66 88 44 now!
Looking for a good team
for your next project?
Contact us and we'll give you a preliminary free consultation
on the web & mobile strategy that'd suit your needs best.