At Amazon Web Services, security is a priority and the service provider features all-inclusive security solutions to secure user workloads. The AWS security services offer users the opportunity to secure their data, inspect security activities, and receive responses. These solutions give cloud users the confidence to trade in the cloud and benefit to pay less for the services. Among the well-known AWS security applications, EC2 is on the list which is known for its provision of secure, flexible computer capacity. With EC2, users can create and deploy the applications on their computer systems with minimal or no hardware constraints.
Amazon Elastic Compute Cloud, also known as the Amazon EC2 is an element of Amazon Web Services (AWS). This AWS component enables computer users to hire virtual systems to operate applications in the form of virtual private servers. Compared with physical servers, these private servers are more cost-effective and boots within an incredibly short time instead of having to buy, configure and even install physical servers. Notwithstanding, the two serve the same purpose. Another advantage of virtual private servers is that they can run their own operating systems, comes with enterprise-level security capabilities, and grants the users of the computer full access and control. Elastic Compute Cloud offers users with a flexible, sustenance processing capacity for all businesses irrespective of the size. Also, users are given absolute administrative control over these virtual servers – compute instances. Ideally, EC2 offers an access level and control the same way a physical server runs in offices. The EC2 web interface supports the management of compute instances allowing the user to either scale up or scale down boot instances or set up the processor settings with only a few steps. The EC2 supported virtual private servers are controlled automatically through an API – application program interface – which is configured by downloading an SDK tool – software development kit from Amazon Web Services.
When an instance is launched in Amazon EC2, the user is offered the chance to run the OS of their choice. They can choose from different Linux platforms or use Microsoft Windows servers. Businesses using EC2, particularly those that have switched to the cloud benefit from this feature. Companies that have been using Windows servers for several years and have created applications, databases as well as storage technologies using the Windows Server framework are not required to reprogram their IT architecture operating within the cloud in order to operate on another platform. Since the users are allowed to choose the operating system they desire, shifting to Amazon EC2 instance is made much easy and fast. Security is paramount when running EC2 virtual servers: the Amazon EC2 consists of numerous inbuilt security solutions. Users have the choice to determine who accesses the instances. Also, EC2 features security groups acting as virtual firewalls responsible for controlling traffic to single or several instances. Users are allowed to formulate regulations to the security group and make modifications anytime they are required.
Meaning of an Instance
An instance is a virtual server that is applied to run applications on EC2. It's a unit found in a computer system that consists of a hard drive, connection to a network, operating systems, and so on. It is possible to have several computers integrated into one physical machine, and the units are then referred to as instances. There are three classes of instances: on-demand instances, reserved instances (RI), and spot instances. For on-demand instances, users are required to pay on an hourly basis for the compute capacity: they don't have long-lasting commitments. Users are allowed to scale down or up their compute capacity depending on their application demand and only pay for the stipulated hourly rate of their instance of choice. On-demand instances assist companies in cutting down managing and planning costs, saving the money required to purchase hardware and converting high fixed charges into low variable costs. The security benefit of on-demand instance is that it banishes the requirement for "safety net" capacity for handling unforeseen traffic spikes.
Reserved Instances (RI) is characterized by a scalability property that allows the user to change the OS and tenancies. AWS provides RI to assist companies using their cloud application to control their costs. The reserved instances help users save money paid for EC2 instances by providing deducted hourly rates for a long term commitment of about one or three years. Spot instances are considered as spare compute capacity whose aim is to save up to 90 percent of computing charges. AWS uses spot instances to monetize them by offering them to users at extremely high discounts. However, AWS does not provide a service-level agreement (SLA) on spot instances implying that the users take the risk of interference occurring within a short period without their knowledge. These spot instances are shut down immediately should the spot price exceed the set maximum bid. Some security features are explained below:
EC2 Offers Scalable, Secure, and Visible Control
With this AWS application, users have absolute control over where their data is located, the people should access it, and the sort of applications (services) the company is using at a particular time. Refined identity and access controls integrated with consistent inspection for real-time protection details give the assurance that the appropriate resource is rightfully accessed, where the data is located. Users can minimize risks as they scale by applying EC2 security automation combined with activity inspection applications to identify any suspicious security activities, such as modification of configurations. Users can integrate the AWS EC2 applications with their (users') solutions in a bid to facilitate workflows, streamline their functions, and even facilitate compliance operations.
Automate and Eliminate Risks
By automating the security tasks on the EC2 platform, there is minimal human-machine interaction, ultimately reducing configuration mistakes and giving the company's personnel more time of focusing on other vital operations of the business. This largely increases the security of information stored in the cloud services. It offers a wide selection of refined solutions that can be integrated to enable automation of tasks in state-of-art ways, enabling the security team to invest their energy towards the operations of the system developers and maintenance personnel to build, install and deploy a secure code. For instance, by deploying solutions such as machine learning, EC2 enables users to automatically and consistently determine, group, and secure sensitive information with only a few steps. Also, users can automate their infrastructure and security monitoring tools to consistently solidify their security and compliance control systems for confidentiality, integrity, and availability purposes. Lastly, it is possible to automate a hybrid environment with security tools and data management technologies to build EC2 as a secure extension.
EC2 is Built with High Privacy and Data Security Standards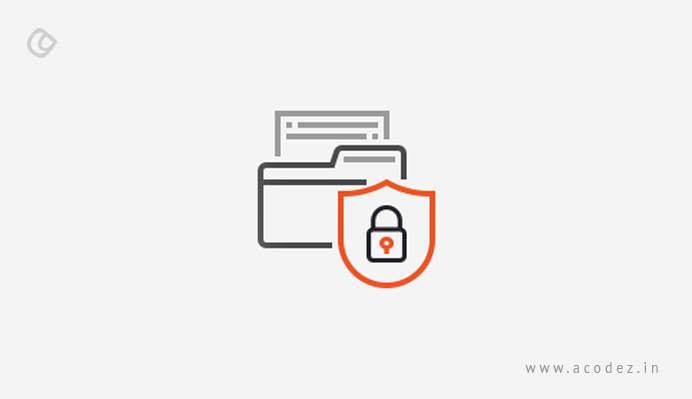 AWS EC2 substantially invests in users' privacy. The applications deeply mind about data security and the service provider has contracted a seasoned team of security pundits to monitor their systems and offer protection to the content. With this AWS service, a user can develop on this most protected worldwide infrastructure, understanding that they are the owners of the data and are allowed to encrypt, move or even manage retention. The technology also offers tools that allow users to encrypt their data in transit or storage to make sure that only the permitted persons have access to it. EC2 also provides users with the visibility and control they require to assist in showing that they comply with the necessary local and international laws and guidelines regarding data privacy. Its global designed infrastructure enables users to possess absolute control over areas where they have stored their data, assisting them to comply with the necessities of data residency.
Security Partners and Technologies
Users can extend the benefits of EC2 by using security solutions and several consulting services from various reputable service providers of their choice. AWS carefully selects security service providers with vast experience and proven expertise in protecting all the possible stages of cloud deployment, from migration to daily maintenance. For example, users can choose from APN – AWS partner network – which is a worldwide program constituted of technology and consulting firms that specialize in providing security-centered technologies and applications to handle specific workloads. The APN solutions allow modification and automation regarding the available workloads. Users of EC2 can as well search, purchase, install, and manage these cloud-enabled software technologies such as software as a service (SaaS). The integration of these technologies improves the security offered to user data in the ways that cannot be achieved on-premises, with the technologies readily available for a variety of workloads.
Inheritance of Comprehensive and Compliance Controls
To facilitate the user compliance efforts, EC2 constantly obtains the necessary third-party validation for millions of international compliance necessities that consistently inspect to assist users to abide by security and compliance requirements for money, government, retailing, healthcare, and so on. With EC2, users can obtain the latest security controls, improving their certification strategies, while benefiting from a variety of tools they can apply to cut down costs and time required to manage the various security assurance necessities.
Conclusion
AWS EC2 is designed to offer customers create a secure, scalable, high-performing, and effective infrastructure for their application. Most importantly, EC2 prioritizes the security data stored within its facilities. Also, AWS contracts services of reputable security pundits to inspect their infrastructure to create and maintain their wide section of world-class security services, helping them solve security problems and enable users to comply with security and regulatory necessities. EC2 services are aimed at offering solutions that assist users to achieve optimal security posture.
Acodez is a leading web design company in India. We offer all kinds of web design and web development services to our clients using the latest technologies. We are also a leading digital marketing company providing SEO, SMM, SEM, Inbound marketing services, etc at affordable prices. For further information, please contact us.