As more and more organizations drift towards the cloud, the adoption of the SaaS model to run day to day business operations dramatically rises. Now working on the model, you might have undertaken all possible measures to make it ideal for the industry, right?
However, just intercepting your SaaS model with the preliminary requirements doesn't fetch you the much-needed exposure, let alone the anticipated growth. In fact, there is a lot more that you need to focus on in order to put things in the right place.
Have you ever visited a game parlor?
There is this game where you have a long rod with Bob at the end and you need to hit that on a platform. The stronger your move, the higher is the figure on the vertical stand. This is analogous to your strength.
Your SaaS model is much like the above, of course metaphorically. Here, your model inducing strategies is analogous to you, hitting the road. And success idealizes with the figure you see in that bar. Though this description is a big vague my point here is to make you understand how growth hacking works.
We often relate growth hacking strategies with the success of a SaaS startup and to some extent, it definitely is juxtaposed with your business. Apparently, the majority of the leaders and industry experts believe growth hacking strategies to be the key to the SaaS-based organization's success.
In case you have exhausted looking for the strategies, this article would shed on the core strategies you can consider to deploy in your SaaS business.
11 Growth Strategies to Accelerate Growth of Your SaaS Business
Investing in a SaaS-based startup involves a series of elements. It is known that the success of any business is detrimental to the growth of the same and similar is the case with SaaS.
In a recent report published by McKinsey study, growth is considered to hold greater importance as compared to the revenue earned. In fact, even if your profit margins aren't much high but the growth graph escalates to the apex, your business will have more value.
So, wondering what to do?
1. Focus On Word-Of-The-Mouth
By emphasizing on the word-of-the-mouth, we mean to say that you require to add a core element in your business or the SaaS model which can all by itself trigger the positive outlook of the users. For a model to lure users and attract them to use the product/service, it needs to follow the 4R's.
Remarkable: something that would delight users to interact and engage with.
Reasonable: a model that can redefine existing solutions.
Repeatable: efficient undertakings that retain users.
Relevant: appropriate to the product ideology and in line with the offerings.
Ever considered the referral program initiated by dropbox? That is an excellent initiative proven to enhance the acceptability of the model.
2. Adopt Subscription Models
When it comes to marketing a product and initiating the first sale, it is important to have a pre-planned subscription strategy in place. As a starter, the ease to try the SaaS model for free is proven to attract users and trigger the first engagement with your business. Adhering to the free model would not monetize your business and that where you would need to restructure your strategy and shift premium or freemium services.
In fact, the present generation is a lot quicker and smart. Businesses don't need to deploy physical salesperson to promote their products and lure customers to shift from free to a paid version. Instead, users would automatically shift to the freemium model, if at all the model is worth perusing.
3. Referral Programs For Wider Reach
Sign up processes are often limited to the email address and the basic user details. This is definitely beneficial given the email marketing segment however, that is confined to the existing customers and at most, it will help businesses retain customers. Using this, you cannot extract additional prospects. One way to escalate the signup forms is by adding referral codes. Asking your signees to share your programs with their friends and in turn, benefit from the referral programs is an excellent way to upscale the SaaS business model. 
4. Influencer Marketing
Marketing your SaaS business model is one of the most frustrating yet fascinating things to do. An easy way to channelize your business model without actually spending much is via influencers. It is often believed that influencer marketing is a costly affair. However, reality has a different opinion. Not only reaching out to the influencers is factually easy but connecting them and familiarizing with your product is simple too.
To assure that your message drops directly to the inbox of the influencer and is read, you can give them a free version of the product to use for a month or two.
5. Assisted Sales Process
Though users today are smart enough to pick which model to use and adopt within the line of business operations, they often aren't aware of the features and functionalities of a particular product. This is where your business sales team comes into play.
Cold calling and cold emails are a full-proof way to reconnect to the potential leads. Customized messages sent to the target audience to lure them to revisit your business model enhance the possibility of getting a user onboard.
6. Draft Content That Answers User Query
SEO strategies are ideal for all businesses. However, curating different content for the blogs and the help articles does no good. What's best to do is merge your content and make it global so that your old, new and existing customers, all have access to the content. Create a website for your business and strategize marketing terms to promote the same.
7. Price Optimization
One of the key strategies of SaaS-based business organizations is experimenting with their model in terms of pricing with different pricing strategies. It might so happen that your SaaS product has had constant pricing and that could be one of the reasons why your product isn't getting the needed traction. What you can do is test by reducing the price by a certain percentage. In case, the interaction of the product increases after the slashed price, it would be clear that your product was overpriced earlier.
8. Cross-Selling Strategy
It's hard to sell monotonous products. When you add external features and add-ons along with your SaaS product, you not only increase the market share but also expand the overall revenue stream for your business products.
9. Customer Reviews & Feedback
Addressing the issue of your customers is important for growth. However, when there is a complaint or a user finds an error in your product suggesting to deploy significant changes, it is desirable that you adhere to the same and restructure your SaaS product model to map the needs and requirements of the audience. When you fine-tune your offerings in terms of customer expectations, your business is more likely to expand and grow.
10. Team Up With Partners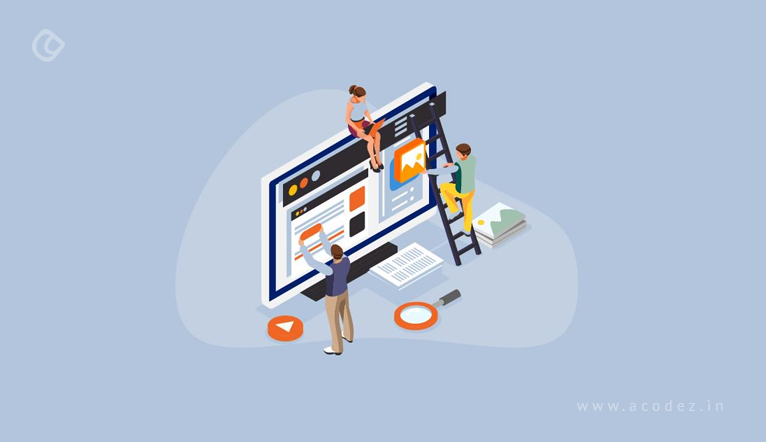 If you have already set up your SaaS business and you are looking to take it to the next level, adding external partners and collaborating with them will help you expand your reach. It is believed that adopting partner programs account for a 48% growth in business.
In case, you are considering the integration of such a program, make sure that you follow a dedicated process when finding the ideal partner to connect with. Start with identifying the potential partners, highlight their target audience, map goals and then draft a communication between the two to make sure both are on the same page.
11. Relating With Customer Success Stories
A recent report revealed that 78% of the business decision-makers rely on customer stories. Offering your potential users stories that they can retribute and relate induces a sense of personalization and increases the possibility of making a deal. Another report suggests that customer stories have an 83% completion rate. Meaning that case studies are the perfect channel to win over the minds of the customer and compel them to engage with your product.
Conclusion – Looping Towards Success
That's all with the 11 most influential growth hacking strategies. What you need to do is step forward & take a leap – adopting the mindset of change. Once you head towards the journey, even a single change would have a profound impact on the growth of your SaaS business and likewise, the success of the same.
Acodez is a renowned web design and web development company in India. We offer all kinds of web design and web development services to our clients using the latest technologies. We are also a leading digital marketing company providing SEO, SMM, SEM, Inbound marketing services, etc at affordable prices. For further information, please contact us.