Everyone is familiar with Slack. It happens to be one of the most preferred team chat and collaboration tools that are available. This is mainly because it offers a wide range of features, such as video calls, char for internal communications, integrations, and others in real-time.
But it might not be an apt choice for certain scenarios, as it comes with limitations, including 10,000 message history limit, and video chat becomes kind of annoying when there are more than three people connected.
Alternatives for Slack
So how can we resolve this? Below are some of the alternatives that you can choose to use instead of Slack:
Flock
This business management tool will make it easier for your team to discuss projects, or share ideas. This will help you to complete your work with ease and on time. Boost your team's efficiency and productivity with this tool.
Below are some of its interesting features:
Creating notes
Collaborating with team
Enables audio and video conferencing
Enables integration of tools, such as Google Drive, Dropbox, Google Analytics, Twitter
Has been hosted on the cloud, with AWS
Makes it easier to create and share code snippets with others in your team
Load time and file sharing tests prove that Flock is faster than Slack. Additionally, Flock offers an unlimited message history and unlimited integrations in its basic package.
If you are looking to avail all its features, then you would need to pay $3 per month for every user. But for basic functionalities, it is available for free.
Yammer
You might be quite familiar with Yammer. This social network is intended at helping teams in workplaces to communicate without any interruptions. Many organizations are implementing this instead of Slack these days to help their people stay connected with each other.
Below are some of its interesting features:
Connects people across teams or within the organization, making way for healthier discussions (this will help them to clear any doubts or queries that they might have while working)
Community collaboration – another interesting feature – allowing you to share ideas and find solutions to your problems on the go
Making it easier to keep documents, videos and even photos; these can be added to your conversations as well
Its basic features can be availed for free. You can pay $3 per month for using the Yammer Enterprise edition.
You can download it here.
Rocket Chat
One of the interesting things about the Rocket Chat is that it open-source. It is simple to understand and easy to use, and anyone who wants to host their chat service can host it with ease.
Below listed are some of its interesting features:
Screen sharing is easier
Video and audio conferencing
Adding or removing features to customize your platform – personalization made easier than ever
Customization options are many: white labeling, integrations, and themes
Translation support over 50 languages in real-time
Moreover, one of the most interesting things about Rocket Chat is that it is available for free. You can download it here.
Twist
Would you like to engage your team to work in such a manner that they do not get disturbed by notifications on chat every now and then? Then, Twist is one of the best communication tools. This tool comes with a twist. With Twist, you can create custom groups, which will help you to reach out to a particular team or department with just one click.
Below are some of its interesting features:
Google authentication feature: makes login easy
Guest access is provided to external clients or users
All threaded conversations transformed into searchable topics or catalogs, as required by you
Its basic package is available for free, while you can avail unlimited features' pack for $5 every month. To download this, click here.
Jandi
Perfect for business messaging, Jandi comes with a wide range of readymade features that makes communication easier. Some of the highlights of this tool include faster communication, quick feedback, and file sharing.
Below listed are some of the interesting features of this tool:
Makes it easier to conduct multiple conversations through a single chat
Upload any time, anywhere
None of the files will expire
Accessible from anywhere at any time
Collaboration environment can be prepped up (through your membership status)
Receive reminders and/or notifications from Google Calendar, Trello, JIRA, and others
You can choose from three plans for this tool.
The basic plan for this tool is available for free. The premium plan can be available at a subscription fee of $5 every month, per member. The enterprise plan comes at a fee of $9 for every member. You can download the link here.
Wimi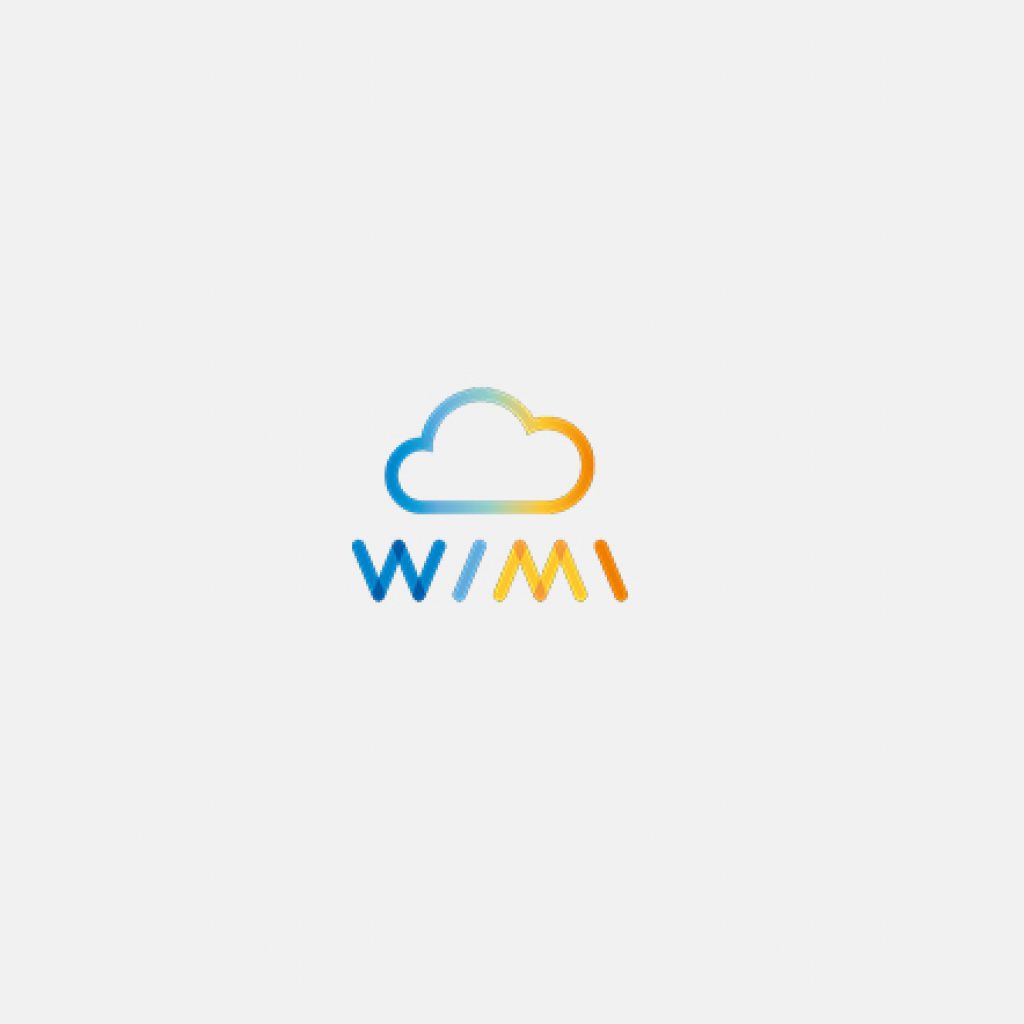 This is another interesting tool for digitally collaborating as well as can be used as a team chat tool. Its main objective is to help companies stay organized. This will, in turn, help companies to manage teams and their works with a lot of precision, delivering great results.
Version management is another highlight of this tool as you can perform messaging to calendars to documents, with ease using it.
Some of its interesting features are listed below:
Helps in compiling files and folders on the user's desktop
Files and folders can be accessed from anywhere at any time, regardless of whether you are online or offline
Project management can be accomplished through workspaces
Centralize and connect any of your existing apps to this tool
Efficiency is ensured, which will help to increase your team's productivity
The basic pack can be availed for free and this is available for up to three users. And as the number of users increases, the charges will increase. The Enterprise functionalities can be availed at $18 each month per user.
You can download the link here.
Fleep
This is one of the most popular tools that are available for collaboration and team chat across organizations. In fact, experts say that this should be preferred more by people working across organizational units, instead of single departments. Also, like a few of the tools that we discussed above, this is also an open-source tool platform, which makes it easier for you to reach out to any Fleep user.
You can use the messaging feature available in this tool to reach out to people outside the Fleet network.
Below we will discuss some of the interesting features of this tool:
Audio and video conferencing
Enables screen sharing
It offers basic functionalities for free. If you are planning from an enterprise unit perspective, then $5 would be applicable per user each month.
To find out more, click here.
Twist
This communication tool helps to create a communication scenario, which is less disturbed by notifications. You can create custom groups using this tool, which will help you reach any team or department with just one click.
Listed below are some of its interesting features:
It offers the Google authentication feature, which enables easy login
Guest access available for external clients as well as users
All your threaded conversations are transformed into searchable topics as well as catalogs, according to your preferences
It offers you the basic functionalities, which are available for free. And you can avail the unlimited features at $5 per month for each user.
Zoho Cliq Our traditional Zoho chat is now available as Zoho Cliq. It will now make it easier for you to communicate and collaborate. This tool is user-centric. The main intention is to help the user reach out to any specific team member at any time from anywhere.
Some of its exciting features are given below:
Makes it easier to access more than one conversation simultaneously listed in the column-style layout
Share files with your team members using this tool
Ensure that your conversations become more interesting using the Emojis from this tool
Integration with third-party apps and other Zoho tools are made easier by this tool
You can avail the basic model for Zoho Cliq tool for free, while the business model is available at $1.5 per user for each month. Click here to download the link.
Samepage
This tool makes it easier for team collaboration with ease, faster and in a more efficient manner. This many-in-one collaboration software makes it easier to support for video conferencing, file sharing, task management.
Some of its interesting features are listed below:
Real-time document collaboration
Organizing team, project content, and conversations within the team – this makes collaboration much easy and secure
Dragging and dropping files on a page easier
You can edit files in one place and then share it automatically with your team
Video and audio conferencing
Screen sharing
Texting is enabled with just one click
Create a separate to-do list
Set reminders
Remove anything that is clutter
Assigning tasks is easier
Tool types of various price ranges are available. You can avail this tool for free for up to 10 pages along with 1 GB storage space. If you are looking for the enterprise plan, it is available for $7 for each user for each month.
To find out more about this tool, you may click here.
ProofHub is an all-in-one tool that allows users to manage projects, collaborate with their teammates, and communicate consistently with clients and stakeholders. It is an easy-to-use tool that facilitates extensive task management features to help users visualize their work and always be in the loop about absolutely everything.
Here are some of its most notable features:
Easy onboarding and project export
Enables instant messaging and group chats
Makes it easier for the team to collaborate on projects and share files and links on the go
Can be used as a website program as well as a mobile app
Allows swift task allocation
Helps you manage resources, time, and more
Prepare custom reports in no time
ProofHub more than makes up for everything that Slack lacks with features that enable effective collaboration, namely, discussions, notes, chats, Kanban boards. Not only does the tool ensure that the whole team is always in the loop, but it also helps you manage the team's agendas on an individual level.
If you are looking for a robust solution to consolidating all your project information, scattered emails, and more in one central location, ProofHub is the way to go. You can opt for the Ultimate Control plan at $89/month when billed annually, and that is without any per-user charge.
Acodez is a renowned web design and web development company in India. We offer all kinds of web design and web development services to our clients using the latest technologies. We are also a leading digital marketing agency providing SEO, SMM, SEM, Inbound marketing services, etc at affordable prices. For further information, please contact us.