A number of businesses are finding solace online by setting up their stores – amid the number of platforms available for building online stores – BigCommerce vs WooCommerce from WordPress are the most commonly preferred ones.
If you are building an online site, thinking of either of these options would be great – but which one? Both these frameworks are different from one another and on the basis of the business for which you are planning to opt these, you may choose Big Commerce or WooCommerce from WordPress. Because if WooCommerce works fine with a particular business, then Big Commerce might blend in well with some other business. It is the nature of your project that decides which is good for you.
Let us take a closer look at Big Commerce.
Big Commerce
A hosted e-commerce platform, Big Commerce comprises a comprehensive set of all components that an e-commerce store needs – starting from hosting, payment, content, support, design, cart, marketing and so on – everything encompassed within a single software. In fact, Big Commerce is one of the examples of software as a service (SaaS).
Once you pay a fixed price for Big Commerce, you have a comprehensive set of all software, hardware and support components that an e-commerce store demands.
WooCommerce
WooCommerce is a WordPress plugin – WordPress is one of the most popular content management systems that is available for free. But, you need to get a hosting server for your WordPress, which comes at a cost. The flexibility that WordPress provides is one of the reasons that many people are fond of it. The enormous number of plugins that WordPress offers is also another reason for its popularity – because when you add a plugin, you are further extending or updating the functionalities of your website. And this is where WooCommerce comes in – it comprises the complete set of functionalities and aspects that is required for an e-commerce store to operate successfully.
Now you have an idea of the basic differences between Big Commerce vs WooCommerce from WordPress.
Speed and security
When you are choosing Big Commerce for building your online store, it will take care of security, optimization, speed and hosting aspects of your store as part of your subscription. You need not take the pain to learn and understand factors, such as SSL, caching and CDN.
There are certain technical aspects that might not go down well with big Commerce. It includes limited or no access to server through FTP. And edits would really hit your nerves if you are trying to edit the files on your website as you have to use the HTML or CSS editor for the same. You need to have root access if you want a miracle to happen when using Big Commerce.
With WooCommerce from WordPress, you have to take care of hosting and other security needs. The security and hosting gets difficult with WordPress – and moreover, if you are an amateur, then things will start falling out of place.
But with WooCommerce, you can custom add changes to your site based on your requirements, which include Global SSL with an extended validation certificate and also, for example, if you wish to tailor make changes, such as customizing checkout on your domain, then too this is the best option. You can easily run scripts through the content delivery network here.
In case, your website is hacked or is intruded, then it might not be an easy task to find someone to help you fix it.
The Costs of Development
Every month, Big Commerce charges you a monthly subscription fee. You can always buy a premium theme or get an expert to run your site. Big Commerce is popular among the developer community – which makes it easier to reduce the costs of this project. Big Commerce includes everything, such as PPC, SEO, marketing and promotions, etc.
With WordPress, you can get it for cheap. But on the basis of the functionalities that you choose for the WordPress, your expenses might overrun. If you do not want more functionalities, only the hosting expenses is to be handled, which would make it a cost-effective option. The hosting company that you choose determines the hosting expenses. You can avail hosting services at US$5 for a month – this plan best suits small businesses.
The community support that WordPress enjoys is remarkable. In fact, you can get loads of impressive designs with no or minimal costs. You can even upgrade to any premium themes, which might be in the range US$20 to US$30. WordPress provides customization options – along with free plugins – you can always find online help and if you are capable of managing it, you do not need to hire a designer or developer, which further reduces the costs.
While with Big Commerce, you have to always pay a monthly subscription fee, with WooCommerce you need not unless you decide to avail some paid features.
Is it user-Friendly and Customizable?
Since Big Commerce focuses mainly on e-commerce store owners, it takes care that all the processes starting from setup, installation, support, etc. are easy and simple. Though the back end majorly focuses on providing the users with a seamless experience, still it offers a wide range of options for doing good to your business. From the app store, you can install any app or extension as you wish – some of these might require a payment to be made, while there are some that are non-chargeable.
WordPress and WooCommerce intend to provide great user experiences – using WordPress you can create a website of your choice. This might not be welcome by many developers as there would be a lot of crowd, including the blog posts and other options, which might or might not be needed by your project requirement. WooCommerce is easy to learn, but there are certain intricate details that you should be very clear about when working with WooCommerce. But, sometimes it could be again not easier to manage and handle.
Do we get help with content?
Big Commerce like the e-commerce platform Shopify is another e-commerce platform – which means that the content tools are well-designed for the store or products.
Themes and more about design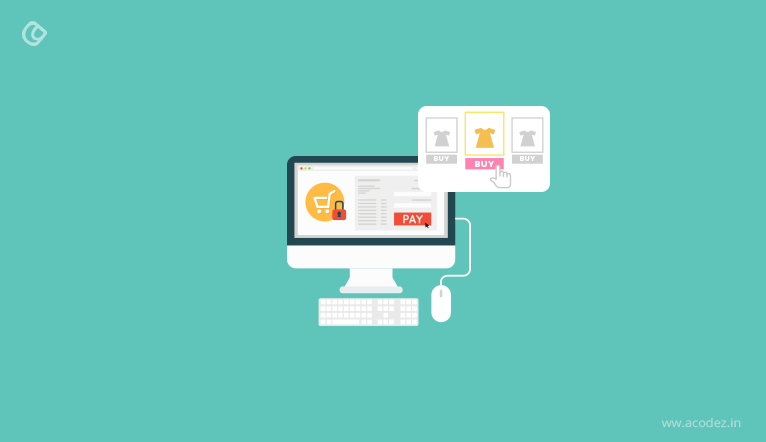 Big Commerce and WordPress offer a number of features and functionalities. Both come with comprehensive set of web design editors. WordPress and Big Commerce both implement HTML or CSS editor when working with templates. So you can find pre-designed themes and templates within BigCommerce vs WooCommerce.
Support to customers
When it comes to providing support, with WordPress, you can directly access your host's support team. But this team might not be able to assist with certain issues that arise during WordPress installation. However, you can get troubleshooting help from the team as and when needed. This means you have the provision to combine WordPress and BigCommerce, and use it for your business requirements. But when these combine, you can expect miracles.
That is the fact that you can technically use WordPress and Big Commerce together. Big Commerce works well for your store, while WordPress powers your website or blog. With WordPress come collections, product pages, homepages, categories and any pages as you wish. You can get a blogging tool, which works well with news and products update. If your interest is in content apart from sales and product promotions, Big Commerce might not be the right option – in that case. Big Commerce cannot be used if you are thinking of building a forum wherein you have interactive content that is further used for discussions – but this can be implemented only when it is build with WooCommerce but not Big Commerce.
WordPress as you know is an exclusive content management system. WordPress gives you the option to build whatever you wish with WordPress. It comes with an in-built blog and content management system. It also allows to extend its functionalities, along with bookings, social networking and whatever you want. WooCommerce utilizes a certain custom post type for creating product content types.
SEO and marketing promotions
In case of Bigcommerce It has got its SEO and marketing tools that are in-built, reliable and easy to use.
In the case of WooCommerce, you have a robust set of plugins that you can use for all your search engines based on your business requirements.
Now it is the decision of the designer or developer as to which of these they wish to implement for their business needs. It might not be an easy task to find out which would be better for their needs as both have an awesome set of features distinct to themselves.
At Acodez IT Solutions, we have tried a number of e-commerce frameworks and all of these have worked exceptionally well for the websites that they have powered. Our clients are happy with the results and we are too. We implement the latest innovative ideas to develop our e-commerce sites where your people come to shop.
Acodez web development company India offering all kinds of web-related services at affordable prices. For any further inquiries, please contact us today.