Around the globe, there is a high rate of mobile app development. Currently, over 8.9 million apps have been uploaded to the google play store and apple app store.
There are those which are for entertainment, books, work out, movies, career, finances, online store and many others. This allows the users to have multiple apps available for them to choose the best.
Since more and more apps are created daily, there is always the need to know how well one can easily make customers download their apps.
Moreover, most business people are always looking for apps that meet their needs and are user-friendly. As a mobile app owner, the most incredible feeling you can ever have is to have millions of customers downloading and using your mobile app.
If you have been wondering how easily you can have multiple people download your app, this article is meant for you. Learn the best strategies you can apply and gain visibility to have the best app.
If your app has been in the app store for a while and has no downloads, do not worry, as this strategy will significantly work for you.
Having a catchy app icon
One of the best things that attract the eyes of the user is the icon of an app. In either google play store or the Apple app store, the icon usually appears when the users search.
The user will always choose the design that entices them the most. This is the beginning of your success as a developer, and some users usually eliminate most apps due to their poor appearances.
Always ensure that you have a good representation of your app. It should be communicating what category you are based in and use the most frequent colours of the same.
The app should not be cluttered with information but something that gives the user a clue of what they will likely find inside the app.
Use an appropriate title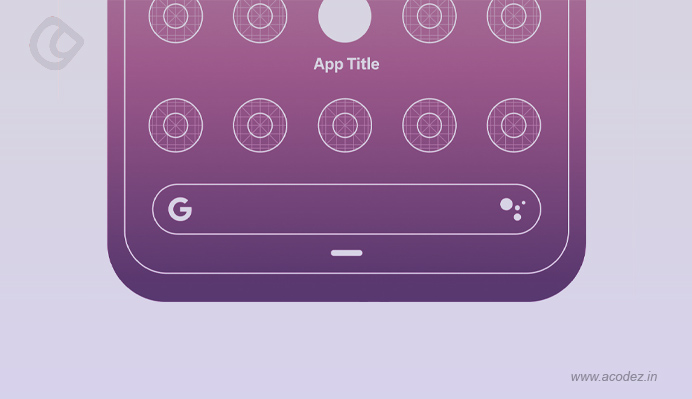 A catchy title is another element that is in every developer's mind. It attracts the customers and makes them feel the urge to know how the app works if it has a great name.
Make use of keywords that you know are frequently used by individuals or are related to the problem you are addressing. Some people are overwhelmed by the title.
When you have indicated the problem that you will solve in your title, the customers get the urge to download the app. This is because they already know what they are likely to find.
Give user experience the priority
With online business and mobile apps, the first experience matters. It determines the success or failure of your business. With the mobile app, word of mouth from one customer to another matters.
If someone downloads the app and finds that it is user-friendly, they will always recommend them to a friend. This is the first step to creating awareness of your app through people who have used it.
If the app keeps on having bugs, one will not even think of using it themselves. You need to ensure that the apps have an element needed and do vast testing to ensure the app is working.
Remember how the first user will rate the app determines how the rest will feel about the app if you don't improve.
Give rewards and bonuses
May people ask? Why should I use your app and not the other one? If there are benefits that come along when they download, they will always choose your app.
You may indicate that the bonus is available for those who will use the app for a couple of days. This will be a way of paying back the users for choosing your app.
Having different gifts on the platform will encourage the customers to download and use your app. You may also opt to use a referral program whereby you will reward them for anyone who downloads your app through their links.
Write a blog post about your app
People love reading, and that's a reality. If you have the time and are good at content development, it is always wise to write catchy content that will drive people to your app.
Here don't forget to include the app's features, the quality of the app and how the client is going to benefit from using the app.
You will also need to upload a screenshot of the app and how it appears on the user's side to give the potential customer a feeling of liking the app.
Also, if you can create a video, you may find it simple to let people know how the apps operate. This makes the user more informed about your app, and they will tend to become more interested in your app.
They will feel like they are missing something out without your app. As you finish the blog, do not forget to leave a download link for the app.
Clearly show the problem you are solving
As mentioned earlier, there are plenty of mobile apps that have been developed. If a user downloads your app and finds that it does not align with the desired goals, they will uninstall it and never use it again.
They also negatively rate it, which lowers the chances of someone else downloading the app.
Always address the problem that people are looking for by giving them a solution. If you give people what they want, you will not even struggle to encourage them to download your app.
For instance, on Facebook, you can't find any college student without the app because it makes it easier to communicate, entertain, etc.
Make direct communication to people
One of the proven, best ways to market any product is through word of mouth. This one makes the targeted audience understand the whole analogy and gives them room to ask questions.
This one will give you the best feeling as you will always get people who are more than willing to test your mobile app right away.
The other great thing is that you get direct feedback. If there is anything you need to improve, you will experience that when going for outdoor marketing.
You can choose to first go to your friends and family in town who you know very well are available.
Through Google ads
To bring in new customers, you need to make an enticing ad that when someone watches, they will always feel they are missing something.
Google helps to advertise apps and websites in other related videos which talk about your product. It also does proper advertising for people in different countries where your main target is located.
Get reviews
The ranking of mobile apps is a vital activity. There is always the need to have multiple reviews from different users. This one helps give other potential customers assurance that the app is great and meets the desired results.
Once it is highly rated, google will always rank you better and make it a priority when people search for related content. This is a great way to make the app popular.
When you have a positive rating, your app is frequently visible in the app store. If you have an exemption and quality app, you will not need to go the extra mile of requesting every user to rate.
Most customers usually feel the need to rate the app based on their experience with the app.
Social media marketing
Finally, the best way to promote your app is here. Social media marketing is one of the most appealing ways you can encourage customers to download your app.
There are approximately 5 billion social media users across the world. You can always target potential users from anywhere. There are plenty of groups where you can get direct customers.
People are more than willing to promote each other, more so when it comes to apps.
With a platform such as Facebook, you find there is a good number who spend much time there. It has become one of the best platforms for one to get entertainment and also communicate.
You can make use of it and make people admire using your mobile app. Another great thing you can use is YouTube. Have a video that shows your product and how amazing it is for customers.
Conclusion
Having more downloads in your app is not always an easy task. With the above strategies, trust me, you will make it this time. You will accomplish all your desired goals.
Always have it that the customer is your top priority; once you lose the market, you will have a tough time getting them back. Ensure you have their interests at hand when developing the app; let them feel and own the app.
Also, keep on following the google play trends and updates; they are frequently doing changes. Some of them might be great to the developers and some to the consumers. Always be informed, and you will find multiple downloads.
Acodez is a renowned web design and Mobile app development company in India. We offer all kinds of web application development services to our clients using the latest technologies. We are also a leading digital marketing company providing SEO, SMM, SEM, Inbound marketing services, etc at affordable prices. For further information, please contact us.
Looking for a good team
for your next project?
Contact us and we'll give you a preliminary free consultation
on the web & mobile strategy that'd suit your needs best.