Automation started approximately four decades ago when IBM launched the OS/360 operating system (OS).
The OS/360 was purposely developed as a supervisory program that controlled system resources and offered an automatic transition from one task to the other (batch processing). The OS/360 ran numerous (batch) tasks but controlled very little about the sequence and could not scheme future tasks.
IBM later developed JES3 that offered simple scheduling of tasks.
Nevertheless, the issues regarding the automation of computer operations depend on several factors such as the complexity of the OS, communication, programs in operation, and databases among others.
Since the components were separate, operations personnel were tasked with manual and controlled operations.
The need to execute sophisticated, labor-intensive jobs steered the development of modern automated operation programs.
The scope of automation products has expanded to consist of scheduling, control of console messages, printers, et al.
For enthusiastic persons of technology, it's hard to worry about why investing in automation should be adopted.
Business owners and industrialists are seeking the best industrial practices through automation, solutions to their industrial problems, robotic practices to replace conventional manual practices.
The concerns are more elaborate as automation begins its infiltration mode in the manufacturing sector.
RIA's 2018 robot shipment statistics have highlighted an exponential rise in the number of robots shipped to industries.
The survey shows that there has been massive investment automation in various companies of different sizes in the manufacturing sector.
The implementation is both capital and innovative investment.
Nevertheless, the adoption of robotic practices is not a method of business explanation, instead, it is a process innovation that is aimed at reducing the cost and improving the quality of a product.
Investing in industrial automation has numerous superior characteristics.
The commonest benefits of adopting automation in manufacturing are to attain reliability and repeatability.
Robots are never distracted or take breaks: they work tirelessly throughout. Their downtime occurs only when they require some maintenance, repair, or replacement.
Besides, these super machines are well-known for their high precision, accuracy, and high level of consistency in the production line. This way, they improve the quality of production.
Traceability is another aspect of automation: these machines can capture all sorts of data and execute a detailed analysis of the process.
The collection of the data improves productivity that creates a high level of productivity.
Benefits of Industrial Automation
Reduction of Production Cost
All businesses, regardless of the size and industry face internal pressure to grow their profitability, and one tactic is to reduce the cost of production.
The use of automation programs in a company setup is an intelligent approach to containing and reducing operational costs.
For instance, intelligent automation offers a substantial and long-lasting solution to businesses, specifically as it reduces the requirement to outsource.
Whereas work outsourcing was one time regarded as the most effective approach to cut costs in businesses and generating high-quality output, the development of AI-enabled automation will soon render it obsolete.
Instead of paying external employees, tasks would be handled electronically.
Consequently, errors are reduced, improves security and betters scalability.
Regarding cost reduction, AI-based automation has been attested to reduce production costs by roughly 25% – 40%. Interestingly, in the IT world, automation can cut business costs by up to 55% as efficient and highly productive robots can effectively replace full-time workers.
Productivity Increment
While the technology demands of a company escalate, productivity becomes a central aspect of demand.
As engineers around the world are integrating automation and modern technology in industrial processes, they have substantive results.
Most importantly, for employees, their jobs are changing to become less repetitive.
The changes in the workforces are creating other jobs instead of sending workers home.
In the 4th industrial revolution, automation has a significant impact on industry employees: innovations have impacted different jobs and industries, causing the substantive transformation of both employees and companies.
For instance, in the United States and across the globe, the Uber Drivers app is significant in global communities.
Previously, some of the Uber drivers may have been driving taxis, but today new drivers have entered the industry; productivity of this industry has increased.
Technology has offered seamless coordination between the production and distribution chains, making the process of producing products and sending them to the customers easy.
Whereas automation can perform approximately 40% of repetitive tasks, workers are granted more time to handle high-value jobs like finding solutions to industrial problems, solving problems, and innovations.
In the next five years, industrial workers will perform very little physical work, processing of data, and gathering of information.
Instead, there shall be automated real-time information feeds and monitoring of data that will not need manual entering and processing of data.
Workers would be shifted to the other side of the spectrum to make decisions, applying expertise, and management.
Automation leads to productivity growth and this benefits both the companies and the workers. In turn, new jobs are created.
Availability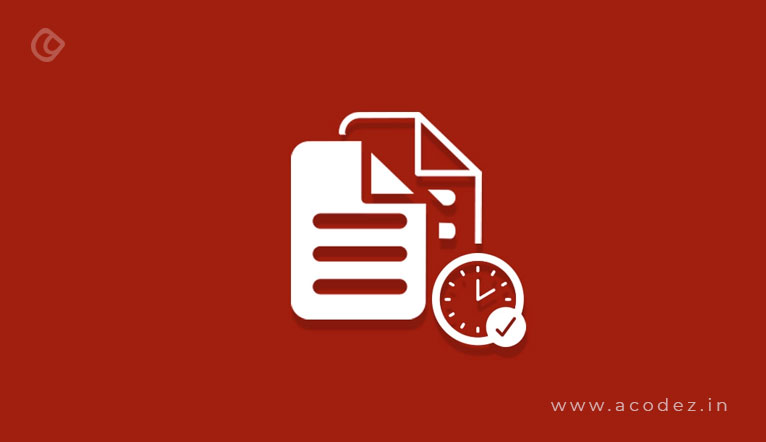 Today, the majority of industries are over-reliant on computers.
Daily business operations – entry of orders, assembly guideline, reservation, ferrying instructions – are performed using the online system.
In the old days, the computer was rarely used in industrial processes.
Today, there is the massive use of cloud computing and the unavailability of such systems will cost the companies a lot of money and destroy their reputations.
One of the main goals of IT management is high-availability and automation fits in well.
For instance, a CD drive may fail, but what is more serious is if the company has not backed up the information, or even worse if the tape got lost.
A major advantage of industrial automation is its capability to automatically enable save and recovery channels to protect data from such disasters.
Reliability
While productivity is a significant strength of automation, reliability is regarded as a real gem.
It's the main item for any sound IT operation and where it is missing there is always chaos and confusion.
Traditionally, IT operations are executed using two opposing sets of skills.
First, the person in charge of operations must have sound technical skills, like the capability to understand the sophistication of computer OS, the capability to solve complex problems whenever they occur.
Second, they must have the skills of pushing buttons. Most IT operations consist of boring, error-prone and monotonous tasks.
But when the human factor is eliminated from them, many batch errors are eliminated as well.
Automation ensures that tasks aren't forgotten and the sequence is maintained, and tasks are performed successfully.
Organizational functions like releasing tasks, conducting backups, and setting up communication systems are done by IT experts of the company.
Automation ensures that these tasks are performed reliably as expected and relieves the personnel from monotonous and tedious tasks.
Automations ensures dynamic and intelligent handling of complex tasks using pre-defined parameters.
Performance
Every organization eyes on performing its business well.
But in reality, companies are more likely to be overwhelmed by tasks.
Besides the immense advancement in computer systems that make work easier, faster, and less expensive every year, demands on them get to them and finally overtake the capacity possessed by the computer system of an organization.
This condition leaves a good number of organizations wanting to advance their computer infrastructures.
In order to improve the performance of the system, companies have to either upgrade their hardware or purchase a modern more powerful system, which is both expensive.
Moreover, the system can be tuned to match the demands, but this exercise requires highly-skilled personnel who cannot work twenty-four hours a day.
Luckily, industrial automation assists in improving the system's performance. By automating industrial processes, very little to no human intervention is required to perform tedious and monotonous tasks.
Consequently, errors are eliminated and the performance of the whole process is improved.
Hurdles to Industrial Automation
Companies are fighting a heavy battle with the public on the negative perception that robots (Cylons) are taking over the traditional jobs.
The feeling by the public that "automation is finishing our occupations" cannot be underestimated.
Also, accidents might occur in a manufacturing company that uses robots.
For instance, the naught accident that occurred in a Volkswagen plant in Germany where a robot killed a worker in the factory is broadly reported by all the media and always used as a cautionary story to warn manufacturers about the dangers of automation.
The cost of implementation is perhaps the biggest challenge for companies to acquire automation on their premises.
Whereas automation technologies are becoming cost-friendly, their initial cost of installation is still a big hurdle.
Conclusion
In conclusion, besides the above-mentioned strengths of automation, the approximation of the number of jobs feared to be lost when machines come into action varies from one industry to another, one country to another, but developing countries are certainly more susceptible to industrial automation than high-income nations.
Conventionally, industrial automation has covered the majority of blue-color occupations but with the advancement of supercomputing power, AI and robotic systems, a great scope of jobs are at high risks.
Susceptibility to industrial automation depends on whether the types of occupations are routinely performed or are grouped. The high-trained plus skilled occupations are at higher risks of being replaced by automation in comparison with the less-skilled occupations.
Traditionally, the manufacturing industry has been a substantive source of good-salaried jobs but it is speculated that in a couple of years coming, manufacturing is going to provide few jobs due to the emergence of industrial automation.
Developing nations won't achieve rapid growth despite them shifting employees from the agricultural industry to the manufacturing industry and will require to adopt modern growth models.