Artificial intelligence and machine learning (AI and ML) are trending. It is predicted that by the year 2018, most businesses will be implementing these in their processes and experiencing the difference. If you check the web, you will find that there are way many documents and articles that actually direct us to the importance of these processes and their role in helping businesses achieve greater sales. Who would not want it if there were a process that would help them to actually find out what their people are looking for and satisfy their people's needs?
This kind of a business process would actually help solve a lot of business concerns, thereby providing you with a means to mold your business into a gold mine. When your business is capable of analyzing people's pain points and then, providing them with solutions on the basis of their needs, then, why would they want to leave you?
Think about it. We all would love to deal with a service provider who can actually empathize with our needs and provide us with solutions that will help solve our concerns. As you are aware, artificial intelligence and machine learning are two such components of the modern-day business that helps in tracking customer needs and then, providing intuitive solutions, just like a human could do.
Many of the tech giants, including Google, eBay, Amazon, Facebook, Instagram, and others have been already implementing AI and ML and experiencing the righteous love of their customers for all the services that they offer. As far as we know, some of the aforementioned tech giants are the masterminds behind the existing ML libraries and platforms that are ruling the world.
But, the sad part is that many of the small businesses are still not implementing these wonders in their business solutions because of the high data costs that are involved while training. However, researches suggest that some of these costs and related resource consumption picture that has already been created is exaggerated.
Many of the small business today are implementing AI and ML, and are functioning as a powerhouse of data. Let us find out how you can get these for your company:
1. CRM Systems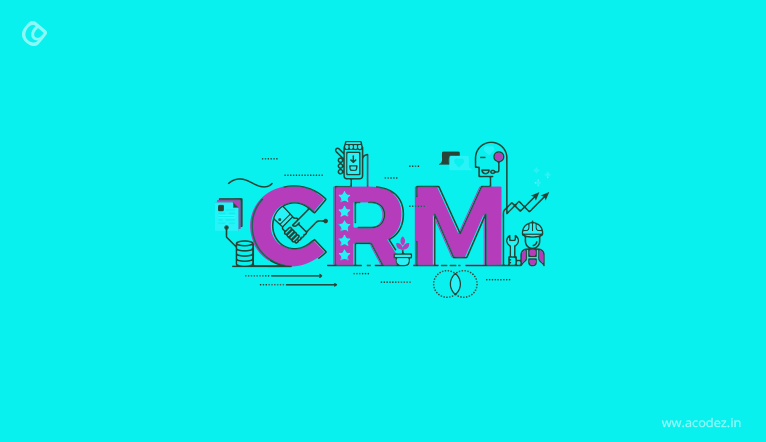 CRM, or intelligent CRMs as they are referred to usually, are designed to bring about a compilation of information regarding your related audience category from various medium, including phone, social media and email. The main is to provide an integrated environment to the sales team, helping them with the management of interactions between the business, and your related existing and prospective consumers. All this is intended as the lead generation point in the sales funnel through automated marketing.
The most popular CRM platforms, including SalesForce, are enjoying the perks of AI by blending these together. Einstein AI that was unveiled by SalesForce in the year 2016 provides the developers with a platform, wherein they can fuse in the advantages of AI functionality into your CRM applications, within the SalesForce. How the Einstein AI functions is actually exciting; it will analyze customer emotions that are acquired via emails, customer reviews, analyzing their feedbacks, phone communications, posts on social media and then, bring about an alteration in the marketing and lead generating processes to suit the needs. Further, the regular sales people at your store can contribute to this, by sharing their understanding of customer intentions based on the inquiries, which would automatically direct leads through means of personalized marketing campaigns.
CRMs that are AI-driven will help businesses to get an in-depth view of customer information, which will smoothen their marketing process, attracting more customers.
2. Customer Services that are Intelligently Strategized
Undoubtedly, customer service that is 100% satisfactory forms the crux of any business and its success. If the customers enjoy a great user experience, they will support your brand, which will increase your reach. This means customer satisfaction drives customer retention, which is the most important component of your business to succeed. But, do you think your staff would produce a great outcome when they have been focusing on similar kind of boring tasks on a daily basis? Never, they would be more interested in doing something unique to serve the customers every other day. Why not create an opportunity for them.
This can be achieved by incorporating AI into the internal customer-related tasks that are repetitive in nature. This will help save your staff from the boredom of performing repetitive tasks that make life boring for them and exhaust them when performed daily. The Digital Genius is one such example that is capable of automating or providing suggestions as well as analyzing messages and then redirecting them to the right place. This helps save a lot of time of your staff that can be otherwise utilized for performing other more efficient tasks. AI also helps in reducing errors that might occur during manual management as after a point, the service provider is expected to feel exhausted and tired performing the same task throughout the day.
Now, let us provide them with an opportunity to implement their skills and talents at performing better tasks.
3. How Can This Contribute To Marketing?
One of the highly explored possibilities of ML and AI are their application in marketing, thus helping save you from unwanted costs. You will be surprised to know that you can implement AI for business marketing at unbelievably affordable prices. If you haven't tried this, it is highly recommended that you implement this for your business at the earliest and start reaping the benefits.
Some of the AI-driven frameworks, for instance, Acquisio helps in managing the marketing and promotion of your business across a variety of channels, including Facebook, Bing, etc., thereby helping you save a considerable amount of money on advertising.
The cost per click can be minimized by implementing AI-driven solutions in your marketing strategies as it helps in identifying and mapping customer emotions that can be pacified by using tactics to enhance the process to improvise customer engagement. You can apparently adjust budget monitoring as well as automate regular bids, which will help save a lot of money.
4. Competitive Intelligence Driven by AI
If you are beginning to step into the world of business online, then, there are lots of factors that might be keeping you up at night, thanks to insomnia resulting from stress and tension. You already have a lot of competitors in the field, who are trying to introduce a number of ideas that will change the life of your consumers forever. And, amidst all this noise and commotion, you are trying to set up yours. Who knows what will be the future of your business under such conditions?
So, how are you going to find out their strengths and weaknesses, and power up your own in synch with that to stay ahead in the competition?
A number of AI-driven processes are available today that help with competitive analysis and one such a tool is the Crayon. It will help you track down your competitors across various channels, including web apps, websites and even social media. This will provide you with insights into their PR processes, changes in price variations and so on. Every time your competitor brings about a change, your AI would actually alert you and help you to find out what has increased the flow of customers to them.
Also, you can analyze their weakness, where you can apply more focus for improvising your product that would actually satisfy your customer's needs as you have got something that would suffice their needs.
These are some of the very few examples of AI applications. But, there are greater opportunities to explore further.
Would you like to get a great app designed?
Acodez is a well-known web development company in India and focuses on developing amazing websites that can be used to provide a brand name to your business. Each phase of the web development is carried out with the help of experts to make sure that you are provided with the best services.