Mobile technology is changing at a rapid pace & poses new challenges to developers everyday; but, there are also experts, who are well equipped to tackle them. Mobile applications have managed to make way for tremendous development over the years. With the amount of smart phones arriving in the market laced with extensive features, mobile application development is gaining momentum as it is aimed at serving the interest of the users by adapting to their needs. In this regard, there is a need for the developer to keep a constant check over various technology applications, that can be adopted in designing apps that are productive for overall business growth.
1. Speedy Mobile Development:
In the race to keep up pace with the ever evolving technical demands, companies are working harder to stay on top of each other by launching their products faster. The chief concern of mobile application developers in 2017 will be to abridge the application life-cycle and cut the structural time between ideation and launch. Indeed, there is anticipation from the experts for developing faster development tools and frameworks in the business market.
Also Read: Why a Mobile App is a Must for Startups and Small Businesses
2. Beacon & Position Based Wi-Fi:
The technology of beacon has managed to reduce the gap between online and offline in the retail as well as the advertising industry. As far as future is concerned, Wi-Fi will offer numerous services that is more than just plain internet access. Numerous organizations have, by now, put money in Wi-Fi and the market persists to demonstrate the inclination of mobile plans becoming expensive because of a splurge in data utilization by users via smart phones. Wi-Fi works perfectly for enclosed experiences that have a jittery mobile network based on the contact point location. This will allow the companies to understand the exact location of customers for providing personalized content on their smart phones.
3. Cloud Based Technologies:
Technology based on cloud happens to exhibit a vital role in mobile app development with the increase in the treatment of numerous mobile gadgets and wearable technical devices, application developers are required to pay attention on the capability to amalgamate and synchronize their applications on several devices. Making use of the cloud approach will help developers to make apps that can be used on various devices with identical utility & features. The platform assists in creating applications speedily without much of the technological know-how.
4. Wearable Technological Devices:
Wearable Technology has been one of the hottest entrants in technical arena. Till recent times, the applications of wearable devices were typically focused on the health care industry. In 2015, we will see instances where companies use wearable devices to improve efficiency and competence. Along with this, a buzz is also there that fashion and textile industries would be implementing wearable technology for better connectivity. Certainly, mobile app developers will be shifting their spotlight from smart phones to wearable device based applications for enterprises in 2015 & onwards.
5. App Analytics and Big Data:
As the market for IOT (Internet of Things) and Wearable is on a steadfast growth, the requirement of tracking app performance and scrutiny will develop among the verdict makers in different enterprises. More emphasis will be laid on big data and analytics in 2015. Mobile application developers will maintain their focus on including new data group methods in their apps to have more impending knowledge and functional items to congregate their client's outlook and make more appealing as well as thriving applications.
6. Internet of Things:
Internet of Things is mounting exceptionally with maximum number of people connecting through numerous devices. Applications will definitely grow as they get incorporated on several connected tools. It will motivate application developers to emphasize more on the user experience of various devices. With IOT on the go, the commitment for customer management platforms inclined on Wi-Fi or Beacon technology will also get an breakthrough to aid organization's reach to consumers through applications at the suitable time and justifiable place.
7. Mobile Based Banking:
With the development of technology, banks are getting their applications designed to reach maximum amount of customers. Internet banking & video conferencing with the bank executive are certain factors that are gaining popularity in the market. So, it is better for the developers to keep a track of the technical changes and adopt them in creating interactive applications making it easy for the general people to manage their banking transactions without going practically to the bank.
8. User Experience on Priority:
The present scenario is paving the way for technical aspects that exhibit enhanced user experience. At this rate of advancement in technology, even wearable devices will have applications that are meant to allow connectivity with the users. Also, analytics data will occupy a key role in assisting application developers generate enhanced user experiences.
9. Importance of HTML 5:
HTML5 has managed to gain significance by adding more features to web ad app designing. Indeed, the use of HTML 5 is done to simplify lengthy coding process and write commands that are manageable. Moreover, a rise in the hybrid applications designed and developed on the base of HTML 5 will tend to see exceptional growth in 2015.
10. Mobile Gaming:
Who does not love playing games on their mobile phones? Today, the technology is giving way to the mobile games because it keeps the users engaged. In future, mobile gaming will witness a hike because of interactivity process. In fact, it has become a podium for social interactions and 2015 will witness cloud driven games that offers extensive revisions on need.
11. Application Marketing:
In 2014, the marketers of applications were more attentive towards user commitment than user acquirement. With priority given to user engagement, app marketers and developers are realizing the significance of natural users as these users happens to be trustworthy and occupied than the users obtained through various paid channels. Along with this, application store optimization will maintain to be a vital feature in leading an app to its success in 2015. With Beacon and Location functional Wi-Fi services, marketers will find it easy to focus on the base of user's location and support their apps with other offers.
12. Enterprise Apps Gaining Momentum:
As per a recent study, big organizations will depend on development of mobile application platforms for installing mobile apps across organization in 2015. Certainly, IOT for Enterprises (Enterprise of Things) is anticipated to get a huge advancement. Enterprise app stores are also probable to come out this year enabling swap over of B2B applications. Besides this, enterprise mobile management is also projected for extensive growth in 2015. This will be a great opportunity for app developers to stress on creating and managing applications especially for the Enterprise market.
13. Application Security:
The lower security standards for the applications had raised many concerns & issues. But, 2015 will see a tremendous boost in application security for stopping any kind of hacking or intrusion of privacy of an individual. As a result, mobile app developers will fill the security gap for applications operational on smart phones.
14. Parallax Scrolling:
Parallax Scrolling is creating a rage in the mobile market. With the ability to improvise on visual appeal and overall user experience, it has been an imperative leap in creating dynamic apps, content to be displayed on a single page and keeping the users engrossed on a single page for a long time. With multiple benefits, it is going to be on the priority list for app designers and developers.
15. Android Beating iOS:
With the market share for Android growing and its ability to lend speed to applications designed on its platform, Android has managed to be the preferred operating system of major mobile phone manufacturing companies. Moreover, the amount of applications created are more for Android that iOS.
With constant changes, newer trends are emerging in  the mobile application development industry. The main concern about them is measuring the utility value & user experience. This mandates for the designers or developers to follow the trends like a religion and identify their application in market. After all, working constantly on the updated technology will help developers & users alike.
16. Accelerated Mobile Pages: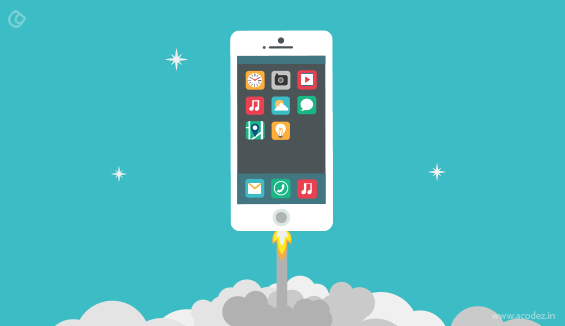 The world of web is changing every second and it gets better every time anything new gets added. Thanks to Google for the refreshing experience that it brings about!
In an attempt to make mobile responsiveness one of the key ranking factors Google has succeeded in helping provide people with a faster and responsive sites over mobile devices. Now Google has also been recommending the new feature "Accelerated Mobile Pages" and hopefully, 2017 will soon witness all the website owners heading over to implement this factor in their websites.
Speculations are that this new introduction is in response to Facebook's Instant Articles feature. Regardless of the motto behind the implementation, the new feature will be bringing about a lot of enhancement in how pages are viewed across the web.
It is found that users do not like to stay on a page that takes more than 3 seconds to load.
But, with AMP we will change this paradigm.
AMP brings about a change in the speed of your pages that will be accessed across various devices.
17. Artificial Intelligence: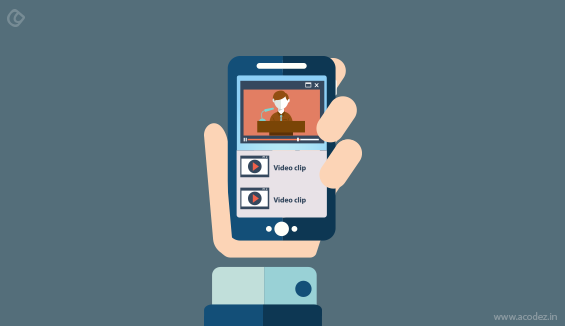 These machines designed by human brains are not anywhere as intelligent as the human brains are. All they can do is perform the tasks directed and integrated in them by human beings.
These devices find it difficult to undertake new responsibilities or adapt to new changes. So, here we need artificial intelligence to improvise machine behavior and ensure the machine adapts itself to the new changes.
It is mainly intended to enhance the things that technology creates, manufactures and delivers.
Artificial Intelligence is an important part of the technology that is all set to change our lives in the modern day – The Internet of Things.
Artificial Intelligence will help:
Increased levels of accuracy: It will eliminate and reduce errors which will ensure increased levels of accuracy in our output. So, your output will be approximately correct and precise to the point.

Overcome human limitations: Fuel depletion is one of the problems that we will be facing in the recent times. But, with Artificial Intelligence led robots you will be getting help with detecting where you could find and dig for fuels.

Daily Applications: Siri and Cortana have been by our side and also, who does not depend on their GPS while driving to a new location? Of course, we all do!

Digital Assistance: Next thing we need is to get someone helps us interact with our people while we are busy and who can do this better than the digital experts.

Digitizing Medical Science: Thanks to the implementation of Digitization in the world of Medical Sciences. Telemedicine and Tele Radiology are bridging the gaps in medical assistance that reaches everywhere today.

Repetitive tasks: Unlike humans machines are capable of doing repetitive tasks or multitasking. They are never tired or bored of doing the tasks monotonously.
What more can we ask?
18. Micro Apps:
Micro App! Haven't you heard of it before? Yeah, maybe the term sounds new!
But, trust us you have heard of it before and implemented in real time before you have even read this!
Yes, remember those desktop apps that give you a hint on how full your hard disk is and similar information. Now, you have those apps on your mobile devices that bring you highly targeted functionality like the weather forecast details.
Why do you need Micro apps?
To help develop and deliver mobile app functionality at a high speed using limited resources, use Micro Apps.
Also, what other methodology can you think about for acquiring the best user experience?
19. Integrating Big Data:
Big Data has been the buzzword for sometime now!
So, what exactly is the Big Data and how can implementing the Big Data change your life forever?
Businesses have been utilizing the power of big data to analyze what is happening, when and where and how!
The insights into these can help you bridge the gap between what is missing and how you can enhance and meet the customer requirements with ease.
Also, a lot of data is being produced every day, every hour, every minute and every second. How do you track down which is more important and which is less important?
Here, is why big data should fuel mobile app development:
Provides a high level of data security

Risk analysis and management

Reduced management costs

Manages communication with consumers

Product renovation and development

Enterprise wide insights
20. Drones:
Multi-giant sites such as the Amazon have already been using Drones.
These are the Unmanned Aircraft Systems and soon a number of enterprises will be witnessed adopting them.
So, why it is recommended?
Media access to places that are out of reach.

They have a great role to play in infrastructure maintenance and management.

Streamlining agriculture management

They have proved their role in law enforcement

They can save lives.
21. Apps without Servers:
Wow! Now, that is definitely something very interesting!!!!
How about Mobile apps that run without servers?
As you know cloud computing is one of the emerging and evolving techniques which are here to stay and will do wonders in helping us sort our things with ease. Apps without servers are found to fit well into cloud computing systems.
While using Server less Framework you are exempted from paying for the extra server charges.
So, what are the mobile app development techniques that you are planning to implement in 2017?
Share your thoughts, feedback and suggestions with us!
Acodez IT Solutions is a mobile app development company based in India offering a wide range of web development and web design services to our clients across the globe. We utilize only the latest strategies to ensure that we can develop the best of apps and websites for our clients. We are also a SEO agency based in India offering all kinds of digital marketing solutions to companies in India and abroad.
For further inquiries, contact us today!

Looking for a good team
for your next project?
Contact us and we'll give you a preliminary free consultation
on the web & mobile strategy that'd suit your needs best.