The scope of a mobile platform is continuously developing; the value of the mobile users' experience rises naturally. The distinction between an excellent app and a bad application is generally the quality of the UX, which is important for the small scale organizations as it offers them an opportunity to compete beside the top brands.
The significant point to be kept in mind is that a poor UX would make your app fail fast. Still, in the thrill of innovation, a lot of companies are totally disregarding the requirement for placing emphasis on any one individual who can determine whether it would be successful or not and this is none other than the end-user.
While you can't really argue about the significance of ensuring that your app is built carefully and coded skillfully, it's equally important to ensure that the users would experience pleasure while interacting with it. In case you wish that your app should be successful, it needs to be responsive as well as engaging.
You just need to visit the application store and you will realize that there're some hundreds of apps that exhibit a similar kind of concept. Thus, uniqueness is something very difficult to find among the modern day apps. In a number of ways, it's much more significant to look for a way to compete with your rivals.
What makes apps successful?
Now the question here is how some apps are lucky enough to beat their rivals. How do these apps attract the attention of the users and become successful worldwide. The biggest factor behind their success is strong development. But, now a days, it is not that difficult to create a skillfully efficient app that follows the best Mobile UX practices. There're a large number of responsive and hassle free applications that are available in the market and are still suffering from poor feedback.
If you have downloaded any one of these apps which have received a poor feedback, you can definitely find similar patterns. The top apps have one thing common in them- brilliant user experience. The best apps somehow manage to function beyond their basic design objective and hit a place where each and every click is quite automatic to tempt the users and they feel the need to spend at least 5 minutes with the app. This would happen only when you would follow the UX design principles of Mobile.
Tips and tricks to follow in order to learn how to develop a wonderful user experience for the app
1.  Let us start with a drawing board
The first and foremost thing to remember, during the process of mobile app designing, is that it's not same like web or software designing. The three of them share similar characteristics but the Mobile UX development is completely its own component. If you start working from top towards the bottom, and try to reduce the scope of desktop experience, you may face a lot of problems.
The key for developing a valuable application is to start from the bottom, with the users' experience. In simple words, you need to be very clear about what exactly you wish to offer to your customers. Then, probably you may enhance its performance with the help of the right attributes of your present online status.
2. Identify your users
The, mobile users may be split basically into 2main categories; the seekers (these are the people who try to locate a specific chunk of data or accomplish a particular task as fast as possible) and the collectors (the people who are more concerned about wasting time, or looking for a solution to drive away boredom).
In case your targeted market comprises of seekers, then you need to focus on the characteristics that help them in achieving their objectives in a very simple way. It'svery important to notemphasize on the features that don't actively assist their objectives.
 In case your targeted market comprises of collectors, then offer them an easy access to a wealth of diversified data, and then start your work keeping them engaged. While catering to the needs of the collectors as well as seekers, it may end up in 2 halves of a poorly done job, in place of 1 whole and an efficient job.
3. Choosing the proper and efficient features
 The experience of users should be kept in mind from the initial phase of app development. To simply put, it should start simultaneously when you start visualizing the features which your app may possess. At this stage, you should resist yourself from believing that cramming the app with a lot of features would only help in making it even more attractive. However, you should pay due attention to the best-practices of mobile user experience.  The most crucial step is to choose which features would stay and which features would not find a place on the app
4. Your UX platform might help you much more than you actually expect it to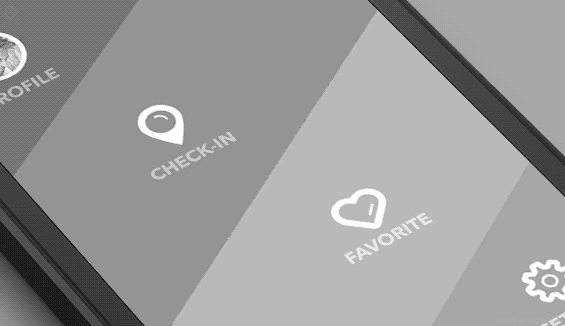 The biggest communication organizations have invested a lot of money in ensuring that the users know exactly what are they getting on clicking and swiping. While you might spend a lot of time in creating a new operator's interface, you would make much more profit when you share the credit of the existing ones.
5. Test your app with everyone till you launch it

 There can be nothing which may prevent you from making your family andfriends testing the app, before it finally goout in the market. In case it brings positive responses, broaden the circle of your testers and ask people that you don't know how to try it. Stay with them while they are interacting with the application. This will help you to capture their reactions and interact with them.
6. Ensure you receive constant reviews
It's impossible to locate issues without the assistance of the users. So, you need to encourage feedback from the users at every single opportunity. You should take every possible chance of asking the users, what exactly they like about your application, what they do not like, and also what would they like to change in it.
To make your application a success, it is necessary that you include user experience as one of the essential attributes of your product development strategy. Here are some of the tools for UX & UI Design for Developers to Improve Productivity.
If you are looking forward to achieving an extravagantly unique experience with a mobile app ux design agency in India for your business, then we are here to assist you.
Acodez IT Solutions, is one of the fastest growing web development companies and a digital marketing solutions provider, headquartered in India. We provide web development services based on the latest industry trends, and also we are experts at customizing solutions as per client's business requirements.  If you need a business solution, contact us today and we will respond to you with a free quote!