What's a Lead Magnet?
You need to bribe your website visitor; you need to offer them something in exchange for joining your email list. Lead Magnet can be any piece of information like a report or a promo code for discount. It is also known as Freebies.
These days webmasters are offering a free report or signup incentives to their visitors, check out: here is an example of a lead magnet
Now you have a picture of what actually a Lead Magnet is? So now you are thinking: Why use lead magnets?
It is a common and contagious habit observed in human beings since the day life took its form on earth, and that we all know people love anything that is offered for free and if the thing is something priceless then they run head over heels to grab it. From a marketer's perspective, if you use a lead magnet it leads to Double or Triple times of conversion for your opt-in form. If you have been trying hard to drive traffic to your site for a long time now and if you are experiencing a poor rate of conversion then, I would recommend you start using lead magnets as it will contribute to lead conversion at a higher rate.
Now you have the answer for why use lead magnets and how important it is for generating leads. The next question is how to generate an excellent lead magnet?
The basic principle on which lead magnet mechanism works is giving something valuable to your visitor that grabs their attention. It can be anything that helps them to face their biggest fears, problems, challenges or questions.  To know what your website visitors really wants you need to conduct a detailed research and focus on the points which your visitors are searching for. By offering them with exactly what they want you are on the right track towards converting them.
Here are some tips to find out what your website visitors are actually searching for:
1st Tip: Mind Mapping
Think like your customer, and do some mind mapping by putting yourself in their place, think on: what are the information you would really want to know if you were them? List out the outcomes or answers you have from your mind mapping session. You cannot get over with this if you have inappropriate answers, and as you need to conduct an in-depth research on the outcomes; you will need to examine and cross-check whether it is the same information that has already been given by others a number of times on their websites. This is to ensure that you have unique solutions rather than boring them with the same content that did not serve their purpose and their expectation, to find a new answer or solution that brings them to you. Do not depress them. If you are posting the same answers that are present on the other websites you are not doing anything to boost your lead magnet.
Here the tip is to create something unique and different that people could not find anywhere else. This will differentiate you from others.  There are a lot of mind mapping techniques that you can use for generating ideas. You can read here for more information on how to make a mind map, and the tools such as mindmup.com, bubbl.us  can also be implemented for mind mapping.
Image reference: http://www.tonybuzan.com/about/mind-mapping/
2nd Tip: Know your Audience
Study your audience; gather more in-depth details about them, like where they look for information and also you can check out the places where they are more active for generating better lead magnet ideas. For instance, you can check out forums and blogs to your related niche. Make a list of competitors or websites offering similar kind of services like yours and indulge in on a research over their websites and read through those articles that are trending, all these will give you an idea about what exactly your audiences are searching for. If you are checking with a forum or community track out which forum post is leading in its conversation.
3rd Tip: Smart Utilization of Social Media
You may use social media to track your audience, check out the Facebook pages related to your niche and also check out LinkedIn groups for generating excellent lead Magnet ideas.  You can also take help from websites like YouTube, track the video which has the more number of comments and also look for the questions people usually ask.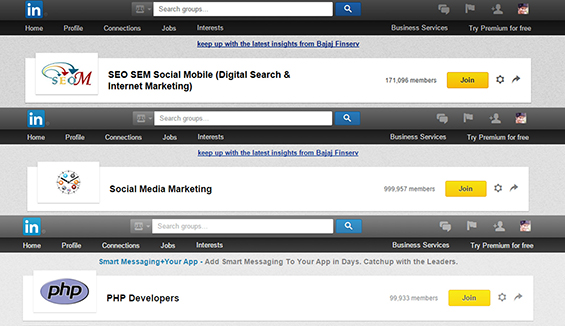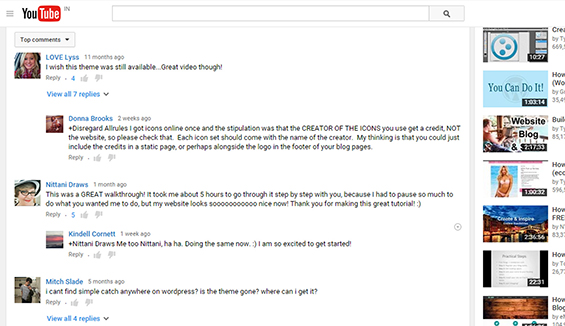 4th Tip: Examine Customer Reviews
If you are in product or book Niche then Researching on Amazon reviews can present you with great content Ideas, you can also check out those reviews on what people liked and disliked about the related products. You can also check out other websites that provide similar ideas and from the reviews dropped by the customers you will know how to serve them better to generate leads.
5th Tip: Engage your Customers
One of the excellent approaches is to communicate directly with your questions and ask them what their needs are. Conduct a survey on your audience and try to analyze what their likes and dislikes are and also what kind of information they are searching for, how well you have managed to serve them and a lot more. This can be done easily if you have a good number of client bases, you can directly ask their problems which will help you to fine tune your lead magnet accordingly ultimately providing them with the finest of solutions. As Neil Patel once mentioned in his blog, that if you write blog then make sure to ask questions at the end of your blog so that there is an active engagement from your people's end over your content and this will give you a better idea about the topic or resources that they are searching for, and at last you can provide them with appropriate solutions.
You can refer the site at: https://qualaroo.com/ software for more information, to generate lead magnet ideas.
6th Tip: Generate Lead Ideas via Buzzsumo
Buzzsumo provides excellent lead magnet ideas. You can check out for keywords here and it will also provide you with the content that has the highest level of engagement activity like the ones that have more shares over the social media. A free version is available for trial you can try it first and if you are satisfied you can continue using it. You can become a paid member by registering with buzzsumo.
7th Tip: Research on What People Search
Udemy is one of the best resources that you can use as it is a course provider, and you can learn some courses online.  You can take help of this platform to research on the number of people enrolling into a particular course. In each of the topics, you can track down the exact number of people learning the course and this will help you with generating an idea about the kind of content that people are actually searching for.
8th Tip: Get Ideas from Quora
Quora is one of the best Q&A platforms for generating an idea on the kind of solutions people want, the questions they ask for with regard to your topic and also you can see how many answers are there for a specific topic with a particular question. By now you have an idea of what people are actually searching for.
9th Tip: Direct Customer Interviews
You might have come across some result oriented questions that are: What's your biggest frustration when it comes to managing your niche? For instance, "What's your biggest frustration with skiing/home video/ achieving your goals/ Forex trading/ vegan cooking? And what's the one thing about your niche for which you have been striving hard to find an exact and appropriate answer that will get rid of all your concerns? For instance, "what's the one thing about scuba diving that you couldn't find information about?'"
Folks, now it is the time to take some serious action. Take your time and go through each of these 9 most important tips that I have listed out to help you with generating ideas for your lead magnet.  Do some research and add up your ideas with the above tips and implement it in your lead magnet idea to generate leads. Precisely, offer your audience with an exact answer for what they are searching.
Now as we have our Lead Magnet idea with us, the next question is "How to write an excellent lead magnet?"
We need to keep in mind that audiences want something simple, they do not want to do hard work, you need to do all the hard work for them and you need to offer them with the most valuable content which is easy for them to grasp. You can possibly write a 100 pages book or you can provide a checklist with all those important points included in it. It is an excellent idea to generate a checklist because it will make things easier for them rather than going through a 100 pages book to know the final result.  Why do you unnecessarily waste your valuable time on writing a book when things are better understood through a checklist? Keep in mind that your Lead Magnet should not exceed a limit of 5 pages when it is a better practice to limit it to 1 or 2 pages. It should contain your basic promotional points such as logo, and a link to your website. Upload it in PDF format, and make it appear attractive.  Do all that you can to make it viral, which will generate maximum number of likes and shares.
Here are some excellent ideas to help you with lead magnet generation:
If you are an SEO or webmaster looking for tips then this is for you:
5 tips to tell your SEO Consultant that they Know their stuff
10 lies that most CPAs tell
Identify the right designer for developing your website
How to tackle emotional stress
If you are an affiliate you can apply these ideas:
The Ultimate Gear Checklist for Fly Fisherman
An Excellent Guide to Get the best deals on your house
The 10 Biggest forex lies
The 15 rules of dating and which of these you can break
If you are an Ecommerce company you can use these:
20% off on the next order
Free gift coupons(specify the gifts)
101 Amazing never seen before gift ideas for your Soul mate
Once you write the Lead Magnet, you need to ensure that it does not contain Typos, it should contain bulleted points, and it should be easier to scan. After that make it more attractive by adding Images, infographics, and don't forget to add your website, name and email id and also a brief promo inviting them to join your email list. Add on your copy write (©your company), and keep it in PDF format.
It is not all about perfectionism. You can always go back and make changes to your lead magnet, so you need not keep waiting until everything is perfect.  We learn from our mistakes so commit mistakes and learn from it.
Now upload your lead magnet to your landing page today and start building your email list.
Acodez IT Solutions is a leading web development and digital marketing solutions provider offering web development and SEO services across the globe. We develop unique and perfect websites that are professional and trendy for businesses across various domains. If your website is failing in its attempt to generate leads then contact us today and we will help you to generate leads and grow your business further.
Looking for a good team
for your next project?
Contact us and we'll give you a preliminary free consultation
on the web & mobile strategy that'd suit your needs best.