Are you preparing for a job interview? It is normal to be tensed. But relax. It is going to be easy. Attending interviews is just a cakewalk. So take a chill pill! It doesn't decide your future. If you are so sure you want this job, then prepare well.
We have some questions ready to help you with your next UX interview.
So we won't be pondering too much on the general questions in this article (like tell us about yourself or what your hobbies are or why this company), but we will take you through some of the questions that you need to have answers for as a UX designer or developer.
1. What is User Experience (UX)?
When you are answering this question, do not come up with the typical definition from your textbook. Look at the other side. You are here because you need this job. So think about it in terms of your job.
Tell them why it matters for a project. Maybe you could cite an exciting example, which would give them a dept of how well you understand what you are going to do. Make sure you are covering areas, such as user research, information architecture, user interface design, experience strategy, usability, and interaction design.
Try to create a scenario in which you can express how you will design for your people. That is what matters – user experience should be user-centered.
2. Is There Any Project That Was Challenging and How Did You Approach the Problem?
This question is put forth mainly to understand how you approach a particular project. Tell them how it was challenging and why did you consider it different and unique from the other projects that you've worked on so far.
They are looking forward to the approach you'd take when working on certain projects. This would help them understand whether they are interviewing the right candidate or not.
3. Have You Faced Challenges While Coming up with Solutions for Your UX Design Project?
As a UX designer, it is your job to tell them about how you deal with your projects. Your interviewer wants to understand and analyze how you work on a project – your software methodologies and how you break down each project into bits and then tackle it.
You need to provide them with details on how you set goals for each of your projects and then, how you conduct your research, how you develop prototypes, how effectively you communicate with your team on the goals, and how your collective efforts would lead you to the final product.
You can tell them about a specific instance that you faced when working on a really challenging project. Tell them what went wrong, why it happened so, how did you fix it, and how would you apply your insights for future needs.
4. How Do You Approach Your Design Project? Elaborate.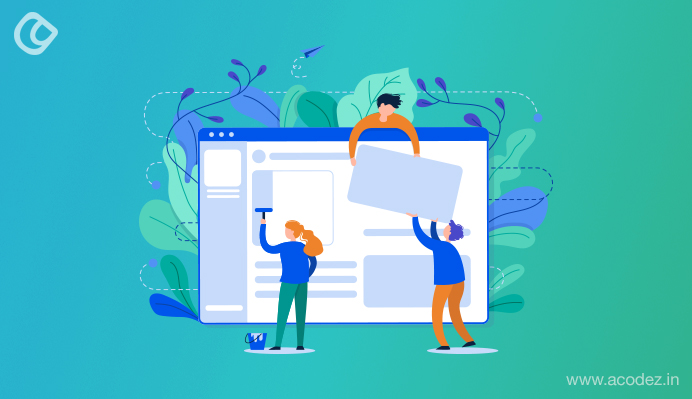 This is one of the questions that is generally asked in a UX interview. Be prepared with a cool answer to this question, which will help you bag your dream job.
It is always great if you could have a great instance of any particular project that you had worked on in the past when answering such questions.
You can always tweak it a bit to tell them how you would approach the particular project. You can always take them through a story.
Provide them with background, process, ups and downs, opportunity, along with the final outcome. Give them a clear picture of all the steps you have taken starting from conceptualization to the final outcome.
Focus on user research, user personas, customer journey map and user flows, metrics and analytics, and prototypes and wireframes. Explain each of these aspects in detail. Walk them through thoroughly so that they can understand the approach that you'll undertake while working on projects.
This will help them understand your level of confidence, understanding and how able you would be to handle the projects that they work on usually.
5. What is Your Process of Identifying the Aspects That You Would Add to Your Design?
This is one of the most important questions that we usually see in UX design interviews. Keep yourself prepared for this. Here, mainly they want to understand whether you can validate or reject a hypothesis? This is to find out how you'd come up with a new solution.
This is rather a challenging question. It could be asked in various contexts.
Suppose this question was asked in the context of building a new piece of software, you can always share your ideas about the minimal viable product (MVP).
If it revolves around an existing product, you can focus on the fundamentals of product strategy. You can break the answer into simple goals and think of it in terms of 'who the user is,' 'what are the goals of your user', 'will the user be concerned about the feature, and how capable is the feature of solving the problems'.
This is where you can apply user research to confirm design decisions. A lot of user data helps designers with what has to be done next. If you have enough data, and you have a clear picture of the user's goals, then you can determine what are the aspects that comply best with the user's goals.
6. What Do You Think Would Be the Next Big Thing in UX?
They want to understand how well do you know what you are doing and they want to know whether you think of what could happen in the future.
Here you have an exciting opportunity to show what you know and what you are best at. You could talk about new tools that can save a lot of time by helping convert a design to code.
You can always find inspiration and ideas on what motivates and inspires you across blogs, such as UXBooth, Design Modo, Intercom blog, User Testing blog, and more.
There are many other resources that are available online where you can find ideas on the latest trends and inspiration on what could be possibly asked in your next UX interview. Stay tuned for motivation.
Acodez IT Solutions is a web design agency in India providing web-related services to businesses worldwide. We are also a top digital marketing company offering all kinds of services including SEO, SEM, SMO, PPC, inbound marketing solutions, etc to help take businesses to the next level. For further information, contact us today
Looking for a good team
for your next project?
Contact us and we'll give you a preliminary free consultation
on the web & mobile strategy that'd suit your needs best.