Deciding how much a site should cost is a standout amongst the most regularly asked yet it has got rare answers in the digital world. Indeed, even now, with a large number of sites on the web, there exists no equation for figuring either the cost of a web site or the cost of a website upgradation.
With regards to deciding web site cost, it comes down to the way that you get what you pay for. A less expensive site will have less content and less components, while a more costly site will have loads of extra plan elements and functionalities. Your general site costs, similar to functionalities and intuitive components that can incorporate media, totally rely on upon what you need.
Thus let's see the factors that affect the budget of a website design.
1. Skilled personnel are always honored
It is a known fact that you just need to spend $150 for a website. But the quality that provides by that website cannot be compared with the website that costs $1500. It resembles the contrast between a cycle and a car. Both will get you where you have to go, yet one is strongly superior to the next. The designers who charge more are giving you skill you won't get at a bargain rate – and much of the time, the advantages will exceed the additional expenses. If you naturally pick the least expensive alternative, you will end up in a hazard for hiring a bad option.
2. Features you need for your website
Never expect that your needs are quite simple or basic or ought to be less expensive than the standard rate of a designer. A few things look simple yet are exceptionally very complicated, while others appear like a major ordeal but easy to execute. Your site may just comprise of one page, yet that doesn't mean it's consequently less expensive than one with 10 or even 100 pages.
Also Read: Age Responsive Web Design: Everything We Know So Far
The thing is, originators don't generally cost by the measure of time something takes. For example, your teacher can teach you a lesson in short time but that doesn't mean the teacher is less skilled or less experienced. Moreover, designers have invested effort figuring out how to do what we do. In the event that anybody could do it, they wouldn't have jobs. Including things like opt-ins, forums, ecommerce, memberships and other features that are customized is essentially going to cost more money.
3. More demands, more money
No one might have stated this as it is a hidden truth that if the client is much disturbing the service providers will cost more. If you contact more number of times each day, excluding those tiny updates or revisions, it will cost you. Thus make your mind ready for that and plan what all should be done together and just make a single call and finish it off without making the designers frustrated.
So as of now you are clear with the factors to be considered and now let's see how much should you budget in 2017.
Just like other businesses and services, website designing cost has also been changed over the time. A site's esteem is radically unique in 2017 than it was even a few years prior.
As site designing has turned out to be more streamlined recently, the cost of a site has gone down, making it a more compelling venture than any time for new organizations. The normal cost of a site, especially basic sites, is presently lower than at any other time.
Here we have divided into some sections for you to choose the right budget for your website.
1. Blogging websites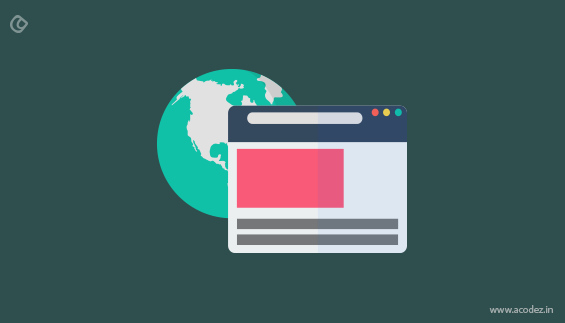 If you need to budget for your blogging site, you must first understand the purpose of the site. In case you blog to impart photographs and memories to your family and don't profit from it, you don't need to spend more than hundred dollars for a design. You can snatch a free topic and leave like that. Assuming, be that as it may, you make a large number of dollars a year from your blog and need it to do particular things for your guests, it's a great opportunity to build the financial plan.
Regardless of whether you need to draw in better sponsors or get included on huge name sites, a professionally planned blog will dependably outflank a non specific one. If you realized that burning through $2000 now would gain you 5-6 times that in the following year alone, wouldn't it bode well to spend the cash?
Many have a doubt whether to outsource the blogging web site design, but to be frank, they waste long time attempting to make sense of what to do, then get baffled and contract somebody at any rate.
In those circumstances, all we can see is wasted effort, time and money. In case you're a blogger, concentrate on blogging, particularly if that is the means by which you gain your living. There are no issues in outsourcing the things that aren't a good utilization of your time.
Between a few hundred and few thousand dollars, you can choose based on the value you need to get from the design. If your audience number is very high and you have special requirements, it is not bad to spend even $5000.
2. Business websites
In this 21st century with every measure in digital, more than 70% of users of internet examine services online before they make a buy. If your organization doesn't have a site, paying little mind to what you do or what number of services you have, you are absolutely passing up a major opportunity. All things considered, having a bad web site wouldn't help you much in the future and also it may affect your return of investment too. Designing a website just for name sake may lose your potential clients and your business will not have a good impression even if it is good.
It is better to break down the budget based on the organization size, i.e, for start-ups and non-profit organizations, medium-sized and large sized organizations.
3. Start-up and non-profit organizations (small sized organizations)
Since the budget for these types of organizations are very less, it is better to opt for a WordPress theme as it is quite important to save every penny you get. One thing to be noted is that your website design must be very legitimate as some people will your credibility through the website and those donations for the non-profit organizations may come only after visiting the website. This is same in case of start-up organizations too. The first thing to gain through design is branding and thereby you can gain successful audience and clients to your websites.
If yours is a start-up organization or non-profit organization, you'll need to spending plan for a web design somewhere in the range of $1,000 – $5,000. This is such a wide range in light of the fact that most website design organizations charge by code type they need to create on, what number of pages you'll require and what kind of components you need. At this cost you ought to get an incredible looking site that may have up to 10 pages with a pleasant slideshow on the landing page and a photo gallery or occasions feature.
4. Medium-sized business organizations
Medium-sized organizations regularly have a team leader or somebody who is on their group assigned to deal with their online and offline marketing. These organizations commonly as of now have a site however it's most likely outdated and should be coded as mobile-friendly sites. Since your visitors get a bad experience while visiting your site, it is a compelling factor to upgrade your site to higher levels.
For a design you need to budget in the range of $5,000 – $10,000. This spending will be affected by the measure of content you have on your current site that should be relocated to your new site, in addition to whatever new elements you'll be requiring – like Responsive outline. At this cost go you ought to get a completely custom arrangement on a CMS, completely responsive, up to 20 pages, fundamental SEO included and maybe even components like a blog, gallery, events calendar and news.
5.
 

Large-sized organizations
Even if your organization falls under the category of large-sized by gaining multi-millions of dollars as turnover, it is not compulsory to spend millions in website design.
Your site more than likely has a considerable measure of out-dated content on it and you will be in a dilemma whether to retain all those content. You may have needed to consolidate some new social networks that you're utilizing or give a login area to your clients to get saved data. The response to your questions on keeping your business to next level will be the main components that keep you ahead in your industry and pushing your organization in front of the pack on Google query items. You need to search crisp for the up and coming era of visitors, and the best way to achieve this is to remain exceptional on your web marketing.
Financial plan for a web design or update like this could be in the range of $8,000 and $25,000. Includes on your new site will impact cost and additionally the measure of content that will be important to duplicate into the new site. If you have any kind of login zone or items that you'll offer directly online – you will have to keep more budget plan.
In a nutshell, the website design idea is quite important and it is much more important to have a best design rather than a cheap one. If you need to indulge more features like SEO, Social Media Marketing, Content writing etc, you need to spend more. But spending more must be worthy enough to draw in customers for your organizations.
Acodez IT Solutions is a web design company based in India offering all kinds of web design and development services to our clients in India and abroad. We are also a SEO agency offering all kinds of inbound marketing services. We help our clients with business analysis and then, fix up their business to fit into the modern day needs.
For more information, contact us today!
Looking for a good team
for your next project?
Contact us and we'll give you a preliminary free consultation
on the web & mobile strategy that'd suit your needs best.