Wireframes are an inevitable part of the web design process. To be precise, without a wireframe, neither the designer nor the client will have an idea of how or what the flow of the design should be like.
We all implement wireframes and as designers, we know no other way of getting things done unless this is up. On the basis of the wireframe design approach that I have been implementing throughout my web design career, I would like to define this as a carcass component wherein you could sketch out the design structure and the inclusive essentials (functionalities of the final working model) for the website or web application that is bound to happen.
Or simply, you could consider this as the blueprint of any project that you can stretch out before your client, and may be both of you could sit and discuss on how these would actually appear in real time. This helps to save on resources (time, effort and money) as you could assume that this would be the clutch toward the final working model of the design that the client is expecting.
Unless you have the wireframe ready, how do you think that you can ensure your design goals are aligned in synchronization with the needs of your client? If these parameters do not coincide, then apparently, you are doing nothing but wasting your time on a project that would be materialized in inverse proportionality toward the client goals, which is not what your objective was when you took over the project.
When I meet up with my peers and clients, one common thing we usually discuss is how do we make the wireframing process easier, as it shouldn't be consuming the whole lot of time that was supposed to be productive in terms of the real time working model.
We came up with some interesting tactics and tricks to make the process easier. Here, are some of the wireframing tools that we have been collectively implementing to make the process smooth and I would suggest these to you:
1. Wireframe.cc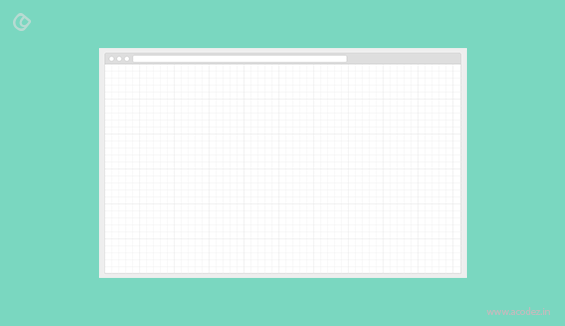 If you are a beginner or unaware of the wireframe working principles, then this is just what you should be gearing up with. Equipped with a minimal set of features and an easy-to-interact interface, this provides you with a simplified web-based approach to design wireframes instantly.
The advantage is that you need not create any account to access and use it online. It is free of cost and someone who wants to start with the basics, would benefit from the flow of this wireframe.cc.
If you are planning to use this on a regular basis for all your wireframe needs for the different web design projects that you take up, then it is recommended that you create a personal account and save your personalized works here.
The best part is that you can access your account from anywhere at anytime since it is web-based.
2. MockingBot
Give life to your designs with MockingBot. Also, this comes with a  plus advantage of speed allowing you to drag and drop blocks of content as well as images and transitions into the mockups. This is one of the most preferred tools when it comes to mobile app development offering robustness across dynamic wireframing and prototyping. This is a desktop based app that can be used across Windows, Ubuntu, Mac OS as well as can be implemented as a plugin across iOS, Android and even Sketch.
Though it comes with a free basic plan, if you are planning to work collaboratively, it starts at $10 per month and can accommodate over five users under the same roof at this price.
3. HotGloo
This web-based wireframing tool provides you to collaborate with your team of web developers and clients at anytime from anywhere. This mobile optimized interface comes with a wide variety of features that includes around 2,000 UI elements along with viewports that provides you with the provision to view or access how these components will appear while they are embedded in the real designs over mobiles or desktops.
Being built on HTML, there is nothing intricate that could make you lose your cool while working on HotGloo. Even if you are new to the idea of wireframing this will be the best place to start as you can experiment with ideas showcasing them to your stakeholders.
This allows you to house around 10 users on six projects with any number of reviewers at $27 per month.
4. Mockflow
Mockflow is another interesting wireframe design tool that you could include in your design regime if you are a beginner, and are really looking forward to learning the niceties of virtual design strategies.
If you are working on platforms such as Slack or Trello, then you could integrate Mockflow easily with your working engine. You can get it dropped on your MAC OS or windows app. The trial offer is free and then you will be charged at a basic amount of $14, which is a monthly charge. Around five users can get access to the same live project while your design warehouse can house in an unlimited number of projects.
Also, if you are looking forward to learning something new and how others have worked on their projects, Mockflow is the right place. Here, you can access templates that belong to other users and even purchase it if you would to keep a copy of it with your for future references.
5. SimpleDiagrams
If you would love to have some exciting fun while working on the wireframing tool then this is the sketching canvas that you really need as it provides help with process workflow, problem-solving and more. With 500+ pre-drawn shapes, this wireframe tool provides a library with large backgrounds bringing life to the ideas and concepts you have in your mind. You could use SimpleDiagrams for interaction and collaboration with your clients to get real-time feedback while there can't be much that you could do on the robustness of your design elements.
You could use this on Mac OS and Windows. This can be used for multiple devices with a single license.
6. InVision
I'm pretty sure that this should be one of the wireframe tools that you have heard of. InVision is popular because businesses of all sizes have been implementing it for designing a virtualized working strategic model comprising of the real-time elements, finally, implying how the real-time working model will appear. You can use it in collaboration with both Trello and Slack.
Another exciting feature of Invision is that it is available free of cost.
7. Moqups
Collaborating the features of cloud-based storage, housing any number of users under the same monthly subscription and real-time feedback makes it one of the best choices for any type of businesses to design their wireframes. You can use Moqups for designing flowcharts, to strategizing how the project design flow progresses and plan the interaction between various elements.
This website wireframe tool comes with a power package of $13 for a month, with 1GB storage that can house around 10 projects. And, at a price of $29 a month, you can house an unlimited number of projects.
8. Balsamiq
Depending on your business needs, you can either avail the desktop or web-based version of Balsamiq.
If you do not have time to design the entire functional prototype of your real-time working model, then this is a great solution for you. You can enjoy a set of functionalities and features, such as a strong focus on storyboarding, collaborating with team members, benefit from interactivity and request for feedback from clients, with Balsamiq.
The best way to find out whether your end users will be satisfied with your solution is through testing with real users and this provides you with one such a provision. You can achieve genuine client feedbacks with Balsamiq. Rather than focusing on the aesthetics of a web design, it provides a great platform the interaction between you and your clients.
9. MockPlus
Just as the name suggests, it offers plus benefits across all its functionalities. It provides fast wireframing options across interactions, design and even testing. This can be used on MAC OS, iOS, Android, and windows.
The features offered by MockPlus include master documents, markup and pre-designed components, QR codes, and WYSIWYG editor.
MockPlus is available free. But, if you want to enjoy the wide range of functionalities offered by MockPlus, you need to subscribe for a fee.
The price:($199 annual license fee and $399 Unlimited Perpetual License)
10. Axure
Like the Mockflow, where you get access to a set of strong functionalities and features, Axure is another wireframing tool that provides all kinds of functionalities, starting from the basics, including the intermediate, to the advanced levels of needs. The excellent part of using this website wireframe tool is that it allows you to input dynamic controls, animation and conditional flows – all the other tools that will transform into prototypes of the real working model.
You can implement this data-driven wireframe with both Mac OS and windows OS; if you would like to catch a glimpse of how your real working model will appear you can utilize the wireframing tool as a platform for the same. (This is beneficial for designers and developers who want to find out how their validated ideas will appear before they start the coding.)
Unlike the other wireframes, this comes at a price of $29 per month.
Which one do you think will fit well into your needs?
Starting from the basic level of prototyping needs to the advanced level details, all kinds of businesses can benefit from website wireframe tools.
A website design that comes without a pre-work has little chances of succeeding in the long run. There should always be a constant interaction between the client and the web designer and developers. This is essential because there should always be clarity on the progress of the product design and also, to ensure that it is in synchronization with the client needs.
website wireframe tools provide an interaction channel for clients and designers to interact and decide what their needs are and the level of program execution is in line with the requirements.
Acodez IT Solutions is a web design and development company offering all kinds of web design and development solutions to our clients across the world. We have been offering inbound marketing solutions to our clients to help them take their businesses to the next level. For further information on how we can help your business succeed, contact us today.
Looking for a good team
for your next project?
Contact us and we'll give you a preliminary free consultation
on the web & mobile strategy that'd suit your needs best.