The world of the web has evolved a lot from what it was years ago. During the traditional old days of the internet, all that we had were static websites. Later technology evolved, allowing us to create websites that were dynamic in nature. Several other methodologies evolved – we had data – big data with no space to store and then, the cloud evolved. We started focusing and analysing this data to find out how and what people behave and want respectively. Machine learning and artificial intelligence (AI) came up.
But people and businesses didn't trust the results that these awesome technologies would provide. So it remained here – while we had researchers and experts working on enhancing these techniques further. Now, many businesses have started applying artificial intelligence into their digital marketing strategies to make it better. And in the year 2018, we have a number of businesses that have tried these techniques and experienced wonderful results. When it comes to arriving at data-based decisions, AI has an important role to play.
Let us see how AI will impact marketing:
1. Content generation
Think of a scenario where you have automatic help from a machine to write content. Unbelievable, isn't it? We have all believed that a machine would not be able to curate content from the scratch, so this news comes as quite a shock. Maybe, you might not be able to use AI for blogging or framing a story for a newspaper, but there are other areas wherein the content created by AI can be utilized to drive user attention to your site. This will help save a lot of time and effort, as well as resources. AI is already being used for writing reports and news, which is determined by data and information. Some of the leading online sources, including Forbes are creating news using intelligent tools, such as Quill and Wordsmith.
The New York Times, CBS, Reuters and BBC are all using this technology. This has helped to generate clicks on these websites.
Some of the simple things that can be done to create a human-like feeling behind the screens are to use templates, filling the blanks where data and keywords can be inserted.
2. Writing content
So we now know that AI can be used for content generation – but apart from that, you can also use AI for curating content that really matters. When you curate content using AI, it is easy to connect with visitors more easily (this might be specifically applicable to certain websites). This is one of the ways you can showcase more content that is actually relevant to people. Moreover, this is one of the best ways you can show content recommendations that are more personalized and would be more interesting to the user when they find what they would love to utilize.
For example, think of how Netflix and Amazon Prime Video have been giving you content (TV shows and movies) that you would like. Moreover, all these suggestions have been pretty much accurate.
Now, you can think of applying this scenario when you want to show your blog readers posts that they would love to read while they are on your site, on the basis of the search results relevant to what they tried searching on your blog. This is how you can make sure that your people spend more time on your site or blog.
3. Does email marketing have a role too?
Email marketing is one of the best techniques we have around to connect with our audiences and over time, reach out to them constantly, finally turning them into your potential clients. Now, since we have discussed how AI can influence content curation and generation, AI can also help you with personalizing email marketing campaigns on the basis of user behaviours and preferences.
So how can you find out what your users like when your AI implements email marketing? Machine learning is one of those tactics that would help in analysing enormous data around the web, which focuses on consumers and their behavioural patterns. A lot of things can be articulated from this machine learning inference, such as the right time to reach out to a customer – maybe the best days of a week – the number of times you must be reaching out. Also many other factors, such as the content that might get more number of clicks, the subject or title for the email and the content that might draw their attention.
You could run A/B tests to help you with all these and to avoid errors. This is where AI comes into the bigger picture – companies are already implementing Phrasess, Boomtrain and Persado, which are the tools that help in applying to email marketing.
4. Digital and only digital
Again, another thing is digital advertising, which is one of those areas where you can apply AI successfully. A lot of platforms, including Facebook and Google have already been implementing AI and found that people are being driven to perform the action desired by an advertiser. Some of the factors that contribute to this inference made by AI include analysing user information, their interests, demographics along with the various factors to help them find out what is the best thing they can offer their audiences. A number of such AI platforms are being utilized around us – such as Google AdWords, Adext and others.
Some of these help in optimizing and managing the ads that are promoted on your platforms to test it with various audiences and how it will impact them. It will help you to find out what decisions the audiences are likely to make when they find an ad they like or if the ad doesn't interest them. Also it will help to tackle the budget by choosing only those platforms where these ads work well.
5. Online searches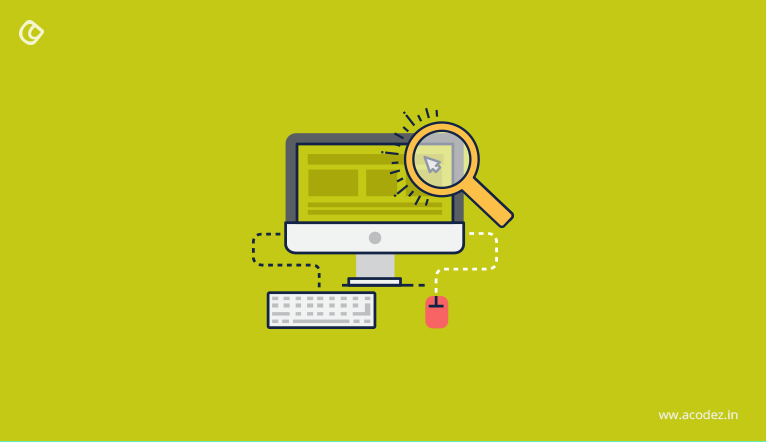 There is a tremendous difference in the way users perform online searches. This should in fact decide how marketers are going to create and optimize their web content. This is how some of the interesting artificial intelligence revolutions hit the internet search and search engine optimization, including voice search and Rank Brain (the algorithm from Google). Some of the interesting technologies such as Cortana from Microsoft, Siri from Apple, Google Home and Echo from Amazon are helping people to enjoy a refined search experience with just a voice command or a click on a button.
Another interesting fact about the voice search as revealed by experts is that it differs from the way we usually perform searches within the search engines. People use the regular conversational tones when they make a search, rather than using the keywords that are used for typing when performing the traditional Google search. Rank Brain, Google's algorithm, is bound to provide even better and relevant search results. What it does is interpret the voice searches from users and collate it with the awesomeness of AI to provide the user with results they were looking for. This is obtained by interpreting the context and language used by user.
With voice searches, marketers can ensure that their content is in line with what their users would vocally search for. So it is time that we think of using conversational keywords rather than the long-tail keywords (which would reflect what the users would say when they are doing voice search).
6. Designing websites and user experience
As we had always worried, the designer's job is at stake unless they are able to come up with something too innovative and unique. This is because intelligent machines are already ready to give what the designers are designing daily. You might have already come across applications, such as the Grid, which implements artificial intelligence for designing websites based on information provided by users, including text, images and call to actions. These websites are nothing less than professional and can be developed within a small time at affordable prices.
Not only you can use AI to design and develop websites, but also through the intelligent algorithms, you can customize the experience offered via a website. This is offered by taking into account location, devices, demographics, interaction with site and more. With AI, you can exhibit content on the basis of user type. Without a great user experience, no user would want to browse a site and would leave your site. But when they spend more time, there is more chance for a conversion to brew.
So with AI, now you have the option to ensure that your websites will offer a great user experience unlike before.
7. Chatbots
A lot of messenger applications, such as WhatsApp, Slack and Facebook Messenger, have been around us for a while, helping to reach out to the most needed leads or prospects. These messengers are too quick and do not require consumers to wait for too long to chat with people they want. Chatbots provide answers or responses to buyers for the questions that are frequently asked, making it easier for the users to find the products or services they want. Chatbots are capable of answering open questions. It is with the help of machine learning and natural learning processing to actually find the appropriate response.
Unlike normal people, chatbots would not lose their patience.
Acodez  is a  web design company India, offering web design services at affordable prices. We also provide SEO services at affordable prices to help you take your business to the next level. For more information, contact us.