Content management system (CMS) is one of the much-discussed topics over the web these days. With the large number of frameworks and platforms available to power websites and apps, we are in short of choices as to which would fit our needs. But, most of the time, we all pick one of them that actually serves the end-user needs and fits into our allocated resources at any given time. The parameters and functionalities of a CMS platform varies from that of a web hosting service and blogging platform. But, this doesn't mean that there are no similarities among these.
In this article, we will provide you a guide on CMS and what kind of CMS platform fits for different needs. With this guide, you will know further about which of these would be suitable for your needs and hence make a better choice going forward. Of course, all your choices so far have been the best, but we assure you with our list, you would get a better idea to take an approach when there are a lot of confusing choices always.
When you are working on a project comprising of a website that would also have a blog, we would recommend WordPress as the best choice for the overall wellness of that particular project. It comes with a complete package of features and functionalities, including hosting, reporting, analytics, and web design. We recommend Weebly for blogs, a good choice for hosting would be A2 hosting and we recommend Magento for e-commerce. If you do not want a lot of advanced features for creating a blog, then Weebly is an ideal choice rather than Magento. 
Magento will blow life into your designs, making your websites appear ready for business with all functionalities set to use once installed and you would find all the modern and sophisticated factors embedded into it. Security is custom included in these CMS-powered sites. Some of the functionalities of CMS websites that make it the most preferred by majority designers and developers include:
The content arrangement pattern

Content optimization strategy

In-built blog set up functionalities

Secure online payment systems

Online business transaction facilities, including order placement, order tracking, shipment, delivery, payment, etc.
Benefits of implement CMS platforms for your online business include:
Enhanced search rankings

Consistent communication approach with consumers

Employee or staff contribution can be added as and when required

Improvised security systems
As we move ahead in this article, we will take you through some of the CMS platforms that would be the best choice for all kinds of small-medium businesses. But, before we move ahead with those ideas, firstly it is important to understand what is the purpose of using CMS for your site?
With the help of CMS, adding and managing content to your site is easy. Regardless of the size and type of business, CMS contributes a huge part to it, managing the backend part, making content upload and management easier. Not only does this apply to the content of your website, but also it applies to other visual elements of your website.
CMS is an easy-to-handle tool for users with any degree of IT knowledge. Regardless of whether you have better knowledge or no knowledge about the functionalities and behind-the-scenes' operations of CMS, even then, you will get used to the awesomeness of your site.
On the basis of your requirements, let us see what are some of the various kinds of CMS platforms that will help us to design a perfect solution to fit in our client's expectations:
CMS or blogging
When it comes to the scale, CMS platform varies from blogging platform. The CMS features were initially very well applicable across blogging platforms. But with time, this trend changed and now, we see CMS offering a much more vigorous and professionally aesthetic appearance to websites, while offering a variety of controls at the admin side. With CMS, you also have the provision to get new plug-ins every time, adding awesome functionality and changing the appearance of your site again and again.
CMS offers the following:
Email marketing

User management at different access levels

Updating or adding shopping carts

Website branding
So now it is quite clear why both different from one another. With CMS, we can have the blog hosted or powered by CMS on its own without help from any external factors, giving your website a domain name – name of the blog host.
Only point you need to keep in mind is that with CMS, you will have to manage the other sides of your website development – such as the payment of web hosting and domain services – should be taken care of by you. In some of the CMS platforms, you would find web hosting services – but even then hosting is chargeable.
Open source or closed source
The two different kinds of CMS platforms include open source and closed source.
Open source:
Affordable

A community of developers are involved with the management and development

No license is required to access or modify code

Code is available for free

Easy to create and integrate new functions and features to websites

A huge community support is available

New updates are added regularly
Closed source:
This is maintained privately

Expensive

Less security breach as the code is not licensed free

The source code is highly guarded

No rework is needed as it is closed source and not available to the public

Pay to access
In some ways, open source CMS is the perfect choice as it is free of cost and has a huge community support. So, whenever you have a confusion or get stuck at a point, you can always look forward to the huge community support and get your website perfectly organized. But, with closed source, you need not be careful about the security of your site as it is protected by tight licensing.
Now, you have a clear picture of which is better – open source or closed source – depending on your needs – on the basis of your requirements, if you have developers with strong knowledge – choose closed, else you can go with open source.
Let us read further about the CMS type that would be better for e-commerce, blogs, hosting service or overall needs.
Magento
When we think about e-commerce, the best choice would be Magento as it has been built perfectly to be used by e-commerce developers and consumers. Apart from the large number of e-commerce features that Magento offers, you can find Magento's blog with a number of related posts where you can read about those online trends, SEO practices, e-commerce practices and much more. If you have no idea about how e-commerce operates, then Magento offers a detailed explanatory user guide where you will find all the information that you need. Setting up product catalogues is very easy when using Magento. You can find how to exhibit configurable products with ease. With Magento, you can provide users with the provision to disable items, which prevents seasonal products from being recreated every time. Whenever these are not needed, you can easily disable them and add them back whenever needed.
Apart from all this, you can set up a number of stores via a single dashboard using Magento. This is one of the best features available if you wish to set this up in a variety of languages to cater to customer needs in different geographical locations. It is very easy to set up the billing, shipping and invoicing and security system as well.
WordPress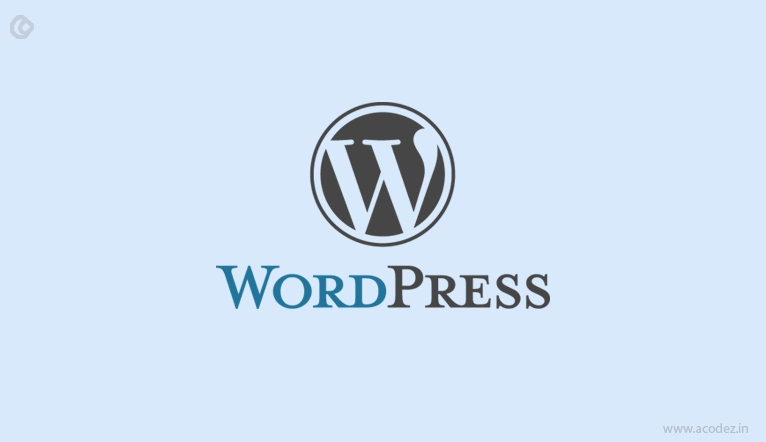 Like we discussed, Magento is the best choice for e-commerce websites. Similar to this, WordPress is the best choice for all your needs. Since it is open source, you need not buy a license for it. The open source is well-known for its community that is ever growing and this includes plugins and the added themes and the ever-growing functionality of WordPress. With the free version of CMS, you can create blogs and websites, manage visual themes, content, tag content on the basis of keyword and category and insert media across different pages. The SEO part becomes further easier with WordPress. There are a number of features that are available on its website, providing users with the provision to conduct discussions or even block and ban phrases or commenters from specific IP addresses.
A2 hosting for hosting
A2 hosting is considered to be one of the best blog hosting services. This is offered by WordPress hosting service and with it, you can migrate the existing WordPress site to any of its servers. And this migration is absolutely free of cost. The plugin A2 Optimized provided by A2 hosting helps in boosting the site's speed and prevents any kind of hack on the login URL.
 Weebly for blogging
If you are a beginner and quite unaware of the techniques of creating a new blog and how to manage the functionalities, then Weebly is the best choice. Weebly would help you to deal with the functionalities of a blog though you might have lesser knowledge on how to code or the underlying functionalities of this. It has strong security settings. The SEO part is also already embedded within it. While developing the blog, Weebly guides users with ideas and suggestions on how to move forward. This assistance is actually needed because the interface is very much user-friendly.
Drupal
Drupal another popular platform primarily focuses on CMS. Users can conveniently install the platform to help them create sites which has several interesting features like user blogs, forums, Open ID, profiles and many more. Drupal is equipped to offer other exciting features on the installation of useful 3rd Party Modules. The most popular among these is the Taxonomy module. It helps to define the various levels and categories of different types of content.
Joomla
Joomla provides advanced CMS functionalities. Like Drupal, it is also focused purely on CMS alone and is aided by a quick installer, which makes users feel comfortable with an easy start. The administrative interface of Joomla is intuitively built featuring drop-down menus and several other interesting features. The platform provides support for access control protocols for LDAP, OpenID and several others. Joomla has about 3200 extensions. However, all customizations in Joomla need to be paid for, unlike WordPress where customizations are mostly free.
Expression Engine
The Expression Engine is probably one of the few paid CMS platforms that are available online. It is, however, a very flexible platform which provides users ample opportunity to modify sites and blogs as required. Expression Engine provides an array of excellent resources for designers. Some of the essential features it provides include:
1. A powerful engine for creating templates
2. Custom global variables
3. Custom SQL queries
4. An effective versioning system
The platform also provides excellent facilities for caching of Templates, query and tag that helps it to provide excellent performance.
The Expression Engine has won over hearts with its global search and replace functionality. This is probably the best feature, which designers and developers can vouch for since it eliminates the hassle of manual search for incorporating changes by accessing individual pages.
TextPattern
TextPattern is a CMS with a difference. It uses a lean and minimal code base along with a textile markup in the text areas instead of a WYSIWYG editor for creating HTML elements within the pages. Nevertheless, it is considered to be an excellent tool for creating well-structured and standard compliant HTML pages. With a simple front-end design and an intuitive back end layout, TextPattern is ideally suited to help new users easily navigate their way around its interface.
After setting it up, you can easily rearrange and resize the elements with just a few clicks. This will help to make your blog appear like you wanted always.
Now you have a fair idea on which are the best content management systems and which would best suit your needs.
If you are looking for some help to create websites that stand out, then, we can help you. Acodez is a web design and web development company in India that helps in developing and designing websites that are based on the latest trends and ideas.