Customer satisfaction and happiness is at the core of the hotel and hospitality industry. While these are important in any industry, it is paramount in this particular one. Customers in this industry are becoming increasingly discerning and have much higher expectations than ever before. You're your own personal experience, I'm sure you agree. I know that I read through tons of reviews, look at photos uploaded by previous guests, rather than what the hotel management has uploaded, and then make my choice of hotel. Customers who are not satisfied are often pretty vocal about their experiences too – there are umpteen sites where they can vent their frustrations, apart from the particular hotel's website: third party review sites like TripAdvisor, TripExpert, HotelChamp, hotel booking sites like booking.com, hotels.com, Agoda, and many more.
Globally, the hospitality industry handles millions of customers each day; different guests have different expectations. While some of them can be pretty farfetched and unrealistic (like a review I read of a customer who was miffed as the Wi-Fi signal was weak at a resort close to a wildlife sanctuary, far away from civilization!), a lot many of those expectations need to be met, not only to ensure that the customers go away happy, but that they return.
According to an article published by Bernard Marr in Forbes.com, one of the ways hotel and holiday operators have started employing to achieve this, is analytics solutions – in short, big data.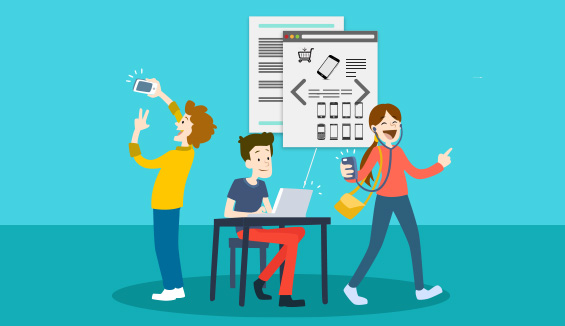 We need to remember however, that the use of big data and analytics in the hotel and hospitality industry is still very much in its infancy, and as of now, it's the big players – international chains, 5 star resorts and so on –  that have successfully employed it. Individual hotels are yet to adopt this technology in a big way. But they do have tons of data to start off with.
This is because, there is a long trail of information left by visitors – from the time they book rooms till the time they actually check out; and this data, according to Steve Klin, CEO of Blue Venn can be turned into actionable insights that eventually translates into a higher degree of customer satisfaction.
The hospitality industry is highly competitive and hotels are constantly under pressure to offer top notch experiences to customers at lower prices. Therefore, it becomes imperative for hotel owners and operators to come up with novel ways that will help give them a significant edge over the competition.
There is also the fact that not all guests are considered equal by the holiday operators or hotel management. A guest who books the most expensive rooms and spends on activities/entertainments, spa treatments, car rentals, in house restaurants and so on, spending big bucks will always be considered more valuable (they are often referred to as high rollers, or whales) than those who book economy rooms and nothing else. It's important for hoteliers and tour operators to identify such customers as they will provide more value – read revenues to specific hotels – in a lifetime.
Of course, it is imperative to observe the spending behavior of such guests over a few visits. This is because a guest may spend a whole lot of money on a particular visit because they know it's going to be their last holiday, or they may have won some money and decided to go on an all-out once in a lifetime holiday. On the other hand, a business traveler may spend very little on a business trip – economy room, minimal extras – but may keep returning to the hotel for future travels if the hotel strives to satisfy his needs. Such a customer may also provide higher lifetime value. Big data will help identify such guests and their requirements, and the hotels can be better prepared to meet them and achieve higher customer satisfaction.
Another way big data is being used is for ensuring that individual rooms in a hotel are charged the optimum price; not necessarily the highest. For example, in off season time, it may be more prudent to charge a price lower than normal, because it may not be sold otherwise. Again, the management can consider holiday time, important events scheduled nearby and so on – times when demand is sure to be high, to charge much higher rates than normal. Marr tells us that the Marriott hotel chain, and Starwood hotels and resorts achieved optimum pricing of rooms very efficiently using big data. This led to their overall revenues increasing by 5 to 10 percent. 
Marr further goes on to give examples of two hotel chains that superbly leveraged big data and analytics to deliver better services to customers and boost their own revenues. Economy hotel chain Red Roof Inn who took advantage of inclement weather and flight cancellations: they realized the huge number of stranded passengers – over 80,000 – and saw how advantageous it was to have hotels close to airports. After launching a targeted campaign to attract mobile users in the affected areas, the chain saw a 10% jump in business.
Another chain, Denihan Hospitality, deployed IBM analytics to collate customer and transactional info from all over the chain, and integrate it with customer reviews on rating sites. By comparing these two – transactional data and feedback, they were able to take informed decisions that helped them deliver enhanced services to customers in every aspect – from room layouts and facilities to menu choices, excursions and hotel amenities. The hotel staff was also given access to these analytics by way of real time data inputs and dashboards on Smartphones –  empowering them to anticipate guests' needs; housekeeping staff could get real time updates on what a specific guest needed at a given time; maybe a guest wanted to have soup at 12 am, or another wanted extra towels at 4 am – you get the idea.
Analytics is used in a huge way for marketing in any industry, and the hospitality industry is no different. Marketers aim to launch targeted and personalized campaigns, be it through emails or social media, says Marr. This means that whatever data is available about visitors has to be considered, along with their feedback, transactions, and more. This will give the management valuable insights as to what incentive – heavy discounts, cashback, a free meal, free tickets to an entertainment event etc. – will be more successful in coaxing a high lifetime value customer to book again.
There are other ways in which the hotel and hospitality industry leverages big data and analytics to improve business operations, marketing tactics and occupancy:
Looking at past behavior and preferences of guests, hotel concierges can recommend the most appropriate tours, local sightseeing options, attractions, restaurants, events or entertainment options

Tour operators and hoteliers can deliver highly personalized experiences to customers, enabling would-be one time customers into repeat, or even lifetime customers.
Restaurant staff will be able to predict preferred menu items of guests and be prepared for them

Hotels and restaurants can bring down their energy bills without compromising on guest satisfaction or comfort

Based on the local weather conditions prevalent at the time, appropriate amenities can be arranged. For example, if the weather becomes inclement, forcing guests to stay indoors, they are more likely to order room service and ask to use in-house facilities like the pool, gym, games and so on. The hoteliers can use weather forecasts to anticipate such demands and be prepared for those.

Tour operators and hoteliers will be better able to determine the kind of discounts that will appeal to potential customers.

Cutting back on utilities when the hotel is not at full occupancy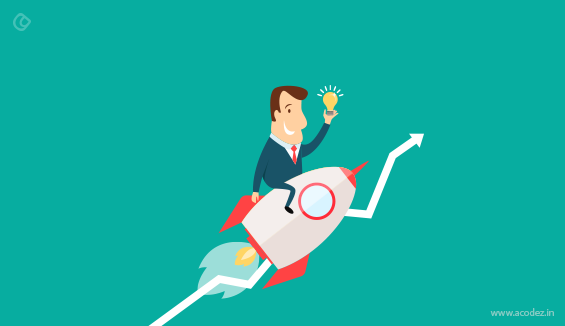 Data can always be used to your advantage, to ensure that your business processes are streamlined and improved, to achieve higher customer satisfaction and revenues. As far as the hotel and hospitality sector is concerned, big data analytics is a natural fit, thanks to the humongous volume of data generated by guests.
Big data analytics can be applied in all these fields in the hotel and hospitality sector, though many are yet to jump on this bandwagon. However, this trend is slowly changing with more and more operators and organizations realizing the potential big data analytics has, and how it can improve their business and revenues. Needless to say, those who adopt this technology quickly will steal a march over the competition, and be able to not only retain existing customers, but expand their customer base vastly.
Acodez IT Solutions is a big data analytics company in India. Also, we offer all kinds of web design, development and mobile app development services. At Acodez, we know how difficult it is store all these massive amounts of data that your organization is dealing with daily and here comes big data to help you. We are also a Digital Marketing based agency in India offering inbound marketing solutions to our clients in India and abroad.
Looking for a good team
for your next project?
Contact us and we'll give you a preliminary free consultation
on the web & mobile strategy that'd suit your needs best.