Take any service industry today – and they will talk about big data and big analytics; real estate is no different. Big Data is transforming trends in this sector like never before; the major reason for this is that the market forces in commercial real estate are impacted to a huge extent, by consumer behavior. Big data analytics plays a significant role across the real estate industry, from recognizing customer choices to developing strong relationships with them and more.
Commercial real estate is one of the most valuable assets one can have, and is therefore a precious, long term investment. It also involves locking up a pretty huge amount of funds, so obviously, the investors are looking for heavy profits.
Big data will enable you to gain insights into the preferences and behavior of the customers, and the current market dynamics, and offer strong support in your decision making process.
What statistics say
Market statistics tell us a great deal about how important data analytics is in the real estate sector. According to international studies, nearly 80% of organizations and companies are trying their level best to boost their data analytics efforts since 2010. From impacting customer choices to influencing organizational decisions, the importance of big data is clearly visible. Let's see this in some detail:
Get the facts
In earlier times, there was restricted access  to information and data on property. However, this data is now getting more commoditized by the day. Any entity involved in the sales and purchase cycle has easy access to this kind of information. Real estate companies leverage this data to provide personalized experience to their customers. Thanks to this unhindered access to vital data, companies now have practical insights into customer choices and behavior. This is how they make use of this information:
Complex algorithms and powerful integration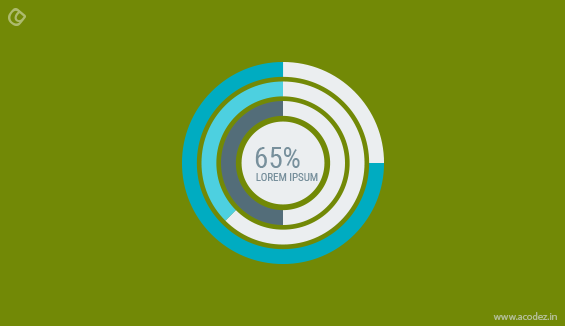 Usually, there are two significant sources as far as procuring crucial information is concerned. It's important to identify these sources as it helps identify the types of data:
a) structured 
b) unstructured data sources.
Data analytics experts can identify trends in real estate when they aggregate and collate data from these resources. They provide:
Understanding of customer behavior

Identification of devices that generate data

Predictive analysis

Use of algorithms

Cloud based data mash-ups
So you see the resources that will help to carry out effective, targeted data analytics; you can offer customers insights that are not just valuable, but visually appealing as well. While it's true that big data is an innovation, it's not a one way street.
Companies get to learn a lot about their customers – their preferences, behaviors, purchase history etc. and customers are empowered to identify their exact needs. Thus, big data impacts, controls and influences customer thinking to a certain extent.
Bringing innovation into the industry
There's no denying that commercial real estate investments are significant and serious. Ergo, deep analysis, evaluation, comparisons and discussions are crucial for any investor before taking the plunge. Big data becomes very important here. Big data analytics affords holistic support across various systems and processes like helping organizations with sale and lease decision making, to radically improving routine everyday functions.
No wonder, that the foremost companies and giants in the field of real estate are taking to data analytics like ducks to water!
Here's how they are empowering customers:
Some companies focus on important metrics, enabling consumers to take better decisions; they often do this by grading properties by considering its accessibility, medical, educational, entertainment and market facilities, and so on.

Video making to track customer behavior is what certain companies do – and with great success. This enables brokers to recognize preferences and behaviors of their target audience.
Different techniques but the bottom line is that either way, the companies leverage the power of big data. So now let's see how all this stuff actually helps.
Also Read: 10 Reasons to deploy Big Data in your Organization
To evaluate the role big data plays and the benefits it offers in the real estate space, you have to first be well versed with the basics. In this sector, data analytics and extractions is beneficial to investors as well as the realtor.
Benefits for real estate companies
Insights into customer choices and behavior:

to be successful in any industry, you need to be able to deliver great results; in real estate, buyers are faced with a multitude of choices and options when it comes to buying property. So how will a realtor know what property will appeal to a particular client? How will they keep track of numerous potential and existing clients? The answer is Big Data. It offers clear, important, and precise insights into the purchase behavior of consumers, their preferences regarding purchase and so on – big data, helps real estate companies offer their customers a wide variety of choices.
Managing the workplace: Decision making is one of the most important functions of an entrepreneur. Regardless of the industry you are in, you need to keep track of your employees and their activities – and it holds absolutely true for real estate too. Big data can help you manage your workplace and human resources and ensure that your resources are utilized optimally. It will help you know which employees are performing well, and who is slacking off, track their growth and activities and so on. You can use the information to help your employees attain professional growth, decide on promotions and more.
These are the main areas where big data helps commercial real estate companies or realtors. Even if you happen to be a consumer or property investor, extraction of real estate data or web scraping for real estate will afford you numerous benefits.
Transforming processes
Two very crucial aspects regarding the commercial real estate space is transparency and clarity. Realtors should be upfront and reveal all details regarding the property – cost, policies, payment terms and so on. Real estate involves huge investments, and a transparent approach is not an option – but a necessity. Mutual transparency will make sure that you and your clients are on the same page. IT's important that you understand their requirements, because the entire purchase process depends on it!
Big data becomes reliable to real estate players
Improving Finance Management
As an investor, you have the advantage of looking up sales figures and existing market rates from private as well as public sources, and then do the math. This affords immense convenience, and allows you to make better, informed decisions.
As a buyer you can get clear insights into all the aspects of a certain property: the structure, its physical condition, renovations, licenses (if any), agreements and more. The more information you have about a property, the easier and quicker it is for you to make a decision.
Revolutionizing property sales
Evaluating the property, negotiating the price and arranging for loans are some of the vital aspects of property sales; if you're looking to sell property, it is imperative that you know the preferences of your target market – what your potential buyers think about the property you're trying to sell.
Thanks to big data and analytics, you can get customer feedback about each property, regardless of whether it's from tenants, property owners or investors; big data will collate information about all the stakeholders involved in the process of property sale. When you have access to feedback that is targeted and effective, you can quicken the process of negotiating prices, and the sales can happen much faster.
Improving property management
Technology has made giant strides in every sphere; in real estate too, the internet of things and connected devices, building automation software and other innovations are affording unique opportunities to both real estate companies and property managers. They are able to maintain their properties much more efficiently with sensors that sense and raise alerts when there is change in temperature, pressure and other factors which can be configured by the user. These and other technological innovations help minimize waste of resources significantly.
Conclusion
Commercial real estate offers big time opportunities to buyers, sellers, owners and investors alike. When you combine CRE practices and technologies with big data and data analytics, you can see that this is one space that is heading for a bright future. Entities that don't embrace big data may find themselves getting left behind.
Acodez IT Solutions is a big data analytics company based in India. Also, we offer all kinds of web design, development and mobile app development services. At Acodez, we know how difficult it is store all these massive amounts of data that your organization is dealing with daily and here comes big data to help you. We are also a SEO based agency in India offering inbound marketing solutions to our clients in India and abroad.
For more details or any inquiries, contact us today.
Looking for a good team
for your next project?
Contact us and we'll give you a preliminary free consultation
on the web & mobile strategy that'd suit your needs best.