Collaboration tools simplify the work process when there are several parties involved in the management and delivery of any project. It's the perfect marketing tool that every company should have in its arsenal.
Brands of all sizes use them to ensure smooth communication, project management, and file sharing with their clients over the course of working on any project.
With the myriad of options in the market and the wide range of features on each of them, finding the right collaboration tool can be a challenge. This article contains some of the best you will ever find. Take collaboration with your clients to the next level!
Effective collaboration with your clients can only work when everyone is running on the same schedule. With Teamweek, you can sync schedules in line with your client's expectations.
Its user-friendly project planning feature also ensures you will never miss any deadlines.
Teamweek's highly visual design is one of the reasons why it is a favorite for many businesses. Tasks for different collaborators on a project are color-coded, so you will always know who is working on what task at any point.
You can also drag and drop tasks onto specific days or weeks on your calendar.
The task cards contain all the basics, including project notes, checklist, and due dates. Clients can use these features to communicate their needs, and anyone working on the tasks will always have a handy guide to stay on track.
If you are looking for a collaboration tool that can also function as a communication hub, Ryver is a great option. Some of its main features include task management, workflow automation, and group chats.
It is a great option for you if you like to keep all client communication and project details in one window.
CA Flowdock is another heavyweight all-in-one collaboration tool. You can integrate your emails, requests, alerts, project management, and customer support in one window. You never have to leave the platform for anything.
However, there is a learning curve to conquer before you can start using this tool to its full capacity.
Dropbox Paper is a super-useful client collaboration tool from Dropbox. It is a perfect option if your business revolves around working on files with your clients in real-time.
It contains all the basic functionalities you can expect from Dropbox such as version history and suggestions. It also supports integration with your calendar.
This is a useful feature that will help ensure you never forget to take notes on meeting days. For more in-depth conversations with your clients, however, you'll have to look outside the platform.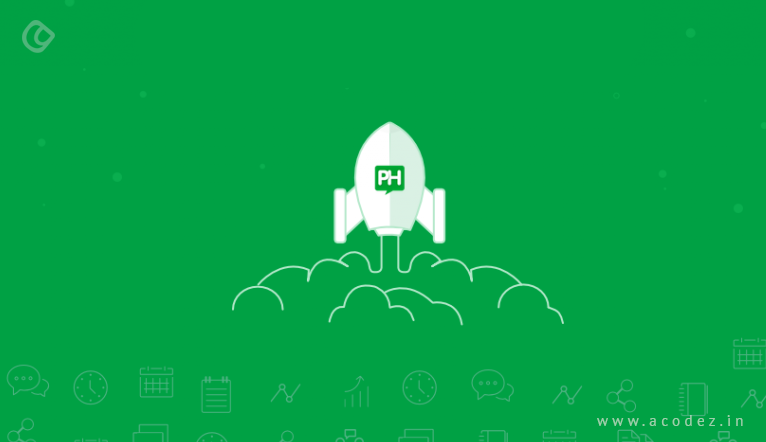 ProofHub is a robust collaboration tool with a focus on unifying all your communications. However, it is a lot more than that. With this cloud-based collaboration tool, you can create reports, Gantt charts, timesheets, boards, and more.
It is a full-feature project management solution that makes it easy to assign tasks and create workflow stages. Using ProofHub's features, your internal teams and your clients will work faster and smarter.
For many businesses, Google Docs is an important collaboration. Even when brands are using other solutions, they ensure compatibility with Google Docs.
It is another excellent option if you are looking for a faster way to work with your clients on documents. You can work together in real-time, get approval, see new changes, and more without any need to contact the other party on the project.
Trello is one of the most effective collaborative tools on the web today. Its visually compelling boards, lists, and cards make organizing and managing projects between you and your client a breeze.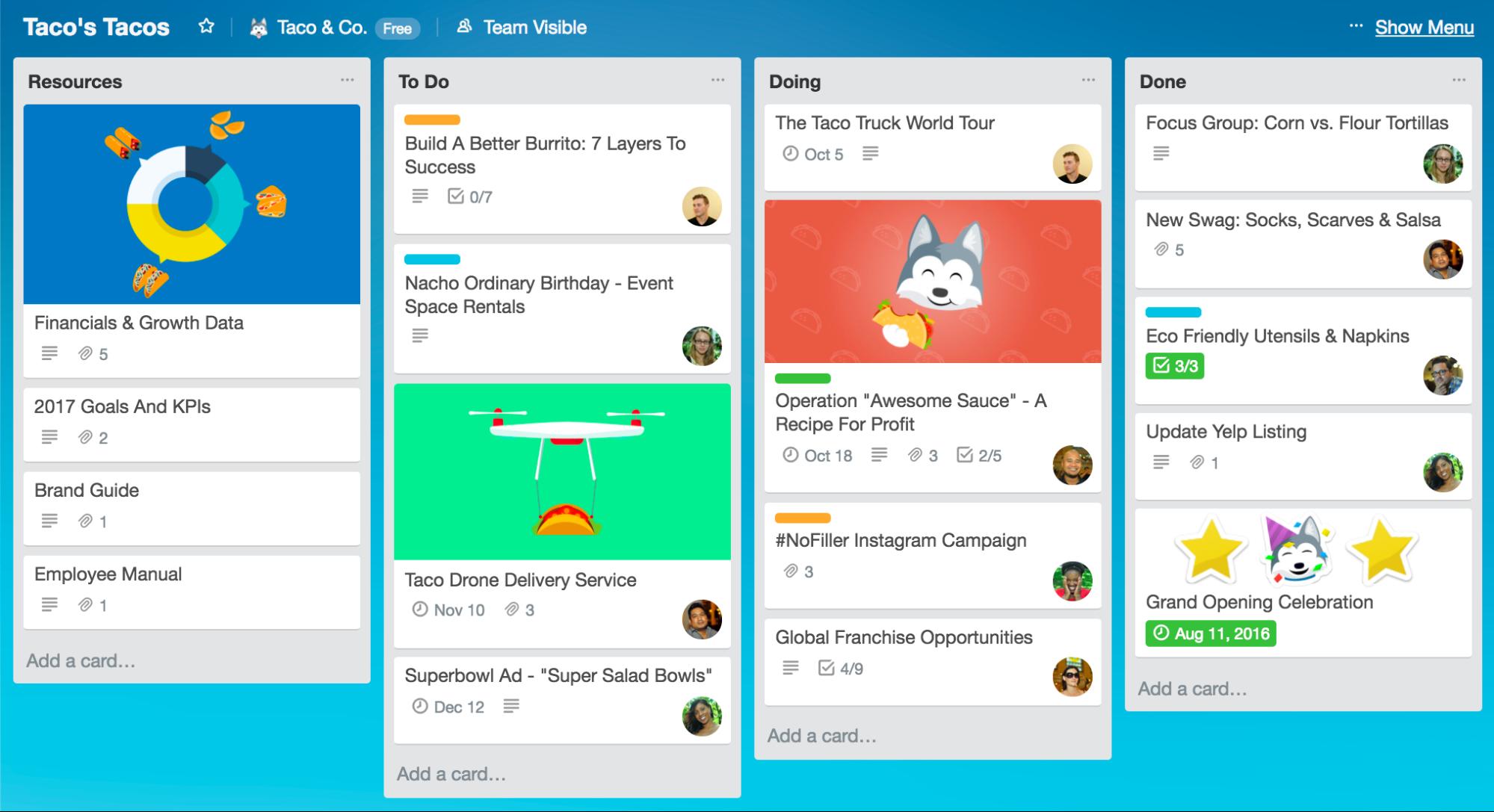 Every stakeholder in a project can see how it is progressing with a quick glance on the board. Trello's ease of use and simplicity means that people from all kinds of industries and different levels of technological know-how can get along pretty quickly.
This is a project management solution for a fast-paced work environment. Do you need to organize various projects across very timelines while providing regular task updates? You will love Monday.com.
The platform makes updating tasks and projects straightforward. The platform encourages accountability and supports integration with other platforms. The user-interface is also super-friendly.
Wrike makes project management fun. It is super-easy to plan, execute, and deliver projects on Wrike thanks to its highly intuitive user-interface. Wrike supports recurring tasks for businesses with clients that have on-going projects.
You can create Gantt charts, build project folders, track time, and more. For large projects, you can set up major or mini-milestones with deadlines.
GanttPro is a user-friendly charting solution, but it does a lot more than that. It is a full-feature collaboration tool trusted by many businesses in various niches around the world.
Some of the main features of GanttPro include project tracking, scheduling, milestones, recurring-tasks support, and more. It is another super simple collaboration tool that anyone can get along with right away.
Podio is a powerful collaboration tool that is trusted by lots of big businesses around the world. It is the perfect option if you are concerned about delivering results without any distractions.
It maintains some of the basic features you'll expect to find on a collaboration platform such as boards, tables, and more. You can use Podio for project management, file sharing, and all your conversations.
Podio's peer recognition capability allows you to recognize members of your team that is constantly hitting their deliverables. This can improve the atmosphere around the work environment by keeping everyone motivated.
Asana is one of the oldest project management platforms on the web today. Businesses and their clients love Asana because it has a wide range of features designed to keep everyone focused on the big picture.
You can add projects and tasks with due dates and also set priority levels. The tasks in a project window can be viewed as a timeline or grid. You can also overlay the tasks with your calendar for better planning.
Collaborators can add files and comments to tasks that have been created. With this, everything about a project will remain in one place.
SmartTask
SmartTask is one of the top project & task management applications that offers client collaboration features. You can invite clients and third-party vendors as guest users on your projects. This way, you can keep your clients in the loop and inform them about your project progress.
Its core features include task & project management, team collaboration, time tracking, sales CRM, analytics, and reporting. It allows you to manage tasks with the list, board, calendar, and timeline views. You can manage multiple projects with the portfolio view and allocate resources with the workload view.
SmartTask integrates with Zapier, Integromat, Slack, and 1000+ other applications. It also offers ready-made templates for marketing, operations, accounts, engineering, and HR teams.
Airtable is a work-horse tool that combines a cloud-based spreadsheet and database. It is also a super-organized solution for managing workflow.
Its task view format is similar to what you will find on Trello, and it allows integration with calendars.
You can add links, images, and comments to tasks and projects. Using Airtable, you can improve productivity and simplify communications. As is common with other collaboration tools, AirTable updates in real-time so your client can see the progress level of any projects at a glance.
Highfive is a collaboration tool that excels at only one thing: video conferencing. It is a full-featured digital meeting room that offers more than generic mobile and desktop video apps.
You can now sit in digital meetings with different key players on a project without the need to bring everyone under one roof.
With Highfive, you don't have to worry about app compatibility, access codes, and other similar bottlenecks that make virtual meetings a pain. Impressively, your clients don't have to download any apps to get into a meeting with you.
They can join your conference straight from any web browser.
You also don't have to worry about any limits. Your meetings can run for as long as necessary. Highfive also allows you to record meetings.
If you'd like to continue the discussion via chat, there is a fully-encrypted group chat feature on the platform.
Teamwork is a project management software that was founded by 2 guys who ran a digital marketing agency and as such, there is a big focus on client management.
Teamwork is used by a lot of agencies and other service businesses that manage clients. One of the best features for client management is that you can add unlimited client users for free.
Simpleshow
If you're looking for DIY video creation, then simpleshow video maker is an option worth considering.
Milanote is a tool for organizing creative projects into beautiful visual boards.
By design, it feels a lot like working on the wall in a creative studio – visual, tactile, and sometimes a bit messy – Milanote is a great fit for designers who work in teams remotely.
Daylite
Daylite is a powerful Mac & iOS CRM and project management tool that helps teams manage more clients, close more deals, and complete more projects. Designed for small businesses on Macs, Daylite supports many built-in Apple features such as Apple Mail, Caller ID, Siri, Notification Centre, and more.
NuovoTeam
NuovoTeam is an all-in-one employee app that helps organizations track and monitor their non-desk workers and field force. NuovoTeam facilitates employee productivity tracking, communication, and collaboration across your workforce. Monitor employee location, employee work hours with clock-in, clock-out, track work status and assign tasks, enable organization-wide unified contact management and make way for communication with VoIP calling, instant messaging, video calling, and group chats. NuovoTeam Newsfeed and broadcast messaging can also be effectively used for HR and crisis communication. NuovoTeam is ideal for organizations for Non-Desk Workers and Frontline Workers across Logistics & Transport, Healthcare, Construction, Manufacturing, Remote Teams, First Responders and Oil & Gas Industry. NuovoTeam is available for Android and iOS.
Bookafy
Bookafy is an online scheduling software for appointments, group events and multi-user booking. Bookafy was built for sales teams, support teams and entrepreneurs, serving +25,000 organizations in 180 countries.
Bookafy allows customers to book appointments online with real time scheduling, calendar syncing, SMS Text reminders, video integrations (zoom, webex, gotomeeting) and a myriad of other features to make your days run smoother.
How to Choose a Collaboration Tool
All the collaboration tools we have reviewed above are excellent solutions in their own way. Before you make your decision, however, there are some important factors to consider.
The Adoption Rate
A tool is only useful if it is not alien to your client and everyone else that will be working on a project. If the platform you have chosen is not popular, it should at least have an intuitive user-interface. So everyone can get along quickly.
Your Specific Needs
Why do you need a collaboration tool? If you know your specific needs, it will be easier for you to avoid paying for features you don't need or work with overly complicated platforms. Here are some questions you should ask:
What does your typical project look like?

How would you like to handle communication between collaborators?

How do you want to manage project files?

How many people will collaborate on a typical project?

Are there specific apps you'd like to integrate into your collaboration tool?
Cost
Most of the collaboration tools we have covered in this list charge monthly subscriptions. However, many of them also provide a basic plan for free. Go over the free plans.
If you run a small business, you may not need some of the premium features on the platform to work with your client.
Platforms that do not offer free plans may offer trial versions. The trial version should give you a glimpse into the features available before you buy a subscription.
Conclusion
There are many collaboration tools available in the market today. The best option for your brand will come down to your budget, the number of collaborators you expect to have on a project, your file handling, and storage needs, as well as your communication options.
Since you are choosing a client collaboration tool, it is important that you keep your average client in mind throughout the selection process. This is especially true if you are working with clients from a diverse technological background.
A collaboration platform that works for an experienced software engineer may confuse a small e-commerce store owner looking to work with your business.
When it comes to the list of web development company India, Acodez ranks among the top companies. We offer all kinds of web design and Mobile app development services to our clients using the latest technologies. We are also a leading digital marketing company providing SEO, SMM, SEM, Inbound marketing services, etc at affordable prices We also offer Branding solutions to our clients. For further information, please contact us.
Looking for a good team
for your next project?
Contact us and we'll give you a preliminary free consultation
on the web & mobile strategy that'd suit your needs best.