Over the last five years, the software-as-a-Service (SaaS) industry has grown thanks to the advancement in technology and increased embracement of the internet as a source of information and software solutions.
One of the highlights of SaaS is that it is a convenient way of getting quality software through the internet. You don't need to install the software on your devices or worry about maintaining it.
All you need to do is access the website that offers the software and use it.
In 2020, the total market value of the SaaS industry was USD 101.5 billion. The sector will generate USD 362.3 billion by 2022. Based on these facts, is it clear that this software distribution model is destined for success.
More brands will start using the model to get access to high-quality software through the internet instead of buying, installing, and maintaining the software themselves.
Before comparing the similarities and differences between vertical and horizontal SaaS, it is prudent to first look at the benefits of SaaS for businesses.
Benefits of SaaS for Businesses
Improved Accessibility to Application
The SaaS model enables businesses to access applications that were previously unavailable to them quickly.
Since the software is hosted on cloud by the service provider, all employees can access its solutions from any part of the world using multiple digital devices.
For example, an accountant can remotely create financial reports and send them to the department's head working from the main office.
Updates
Like other technologically advanced systems, software needs to be regularly updated to function effectively. SaaS providers are aware of this fact and have processes that enable them to update the software seamlessly.
The software is updated in real-time, thereby saving businesses time and money that would have been spent hiring someone to update the software.
Scalability
As the business grows, it needs robust systems to support the increase in traffic and orders. SaaS will ensure that your company continues to offer quality services and deliver products on time to customers as it scales up.
More importantly, you can select the type of features you want based on your business and its current needs.
Enhanced Security
In 2019, cyber-attacks were categorized among the top five risks to global stability by the World Economic Forum. Unfortunately, as of 2015, 25% of the worldwide data, which was supposed to be secured was exposed to hackers. The number is expected to increase to 45% by 2025.
A simple data breach can cost your business millions of dollars. Luckily, the best SaaS models have robust enterprise-level security systems that are holistic and better than the centralized systems.
They have recovery protocols to cushion you from system failures. Rest assured that the software's personal data input and processing are secure and will always be available when you need it.
Fosters Collaboration and Teamwork
By embracing SaaS, employees can collaborate and work as a team on projects smartly and efficiently.
For example, the finance department can easily share monthly reports with the digital marketing team based in another country in seconds.
Vertical SaaS Vs Horizontal SaaS Models
There are two primary SaaS software distribution models, vertical and horizontal SaaS. The two are different and offer varying benefits to businesses and individual users.
Here is a comprehensive review of each of them to help you decide which model resonates with your brand.
Vertical SaaS
Vertical software as a service (Saas) distribution model creates niche-specific software solutions. That is, the software is only meant to be used in a particular industry.
A good example is a software that is exclusively designed to monitor email marketing campaigns.
Here are three examples of vertical SaaS:
Guidewire –

This platform creates software for the insurance industry only

Health Assurance Plan

– The software is designed to help dentists and dental facilities to make custom membership plans

BioIQ

– This is software for health-testing
Concisely, this model's main aim is not to provide solutions for all potential users or a broad range of businesses. Instead, the team focuses on specific industry verticals and creates a purpose-built solution.
The solutions are developed by industry leaders who have years of experience and hands-on skills.
For example, the Health Assurance Plan was initially developed by an in-house company to enhance the facility's services.
Soon after launching it, the company realized that it was working so well and can be used by other dental facilities.
Benefits of Vertical SaaS
1: Foster Business Growth by Capturing Industry-Specific Data
Cloud-based software in the Vertical SaaS category captures, stores, analyzes, and collates data across multiple facets of your brand.
As a result, you will gain better customer intelligence and accurate reports that you can use to make informed decisions.
For example, software that only focuses on Facebook marketing will help you know which type of content spurs the highest engagement and the specific times of the day you should be posting.
2: Higher Returns on Investment
As your business grows, you cannot afford to make any assumptions. The greater the depth and value of data collected by the software, the more hurdles it can solve.
The insights on a specific product or service will help you pinpoint the friction points in the customer acquisition journey and make the necessary improvements.
In a nutshell, vertical SaaS will give you a clearer perspective of the target market, thereby making it possible for you to meet the customers' needs amicably.
This will, in turn, result in higher conversion rates, reduced customer acquisition costs, and more personal referrals.
3: Increases Competitiveness
Having access to accurate data about the market that other competitors don't have will give you an upper hand in the market. You will be able to create custom services that match the current and future needs of the customers.
More importantly, you will be collaborating with industry experts and getting direct feedback that will point you in the right direction.
Horizontal SaaS
Horizontal SaaS is considered a more mature software distribution model as it offers solutions for a wide array of industries. Some of the best examples of software in this category are: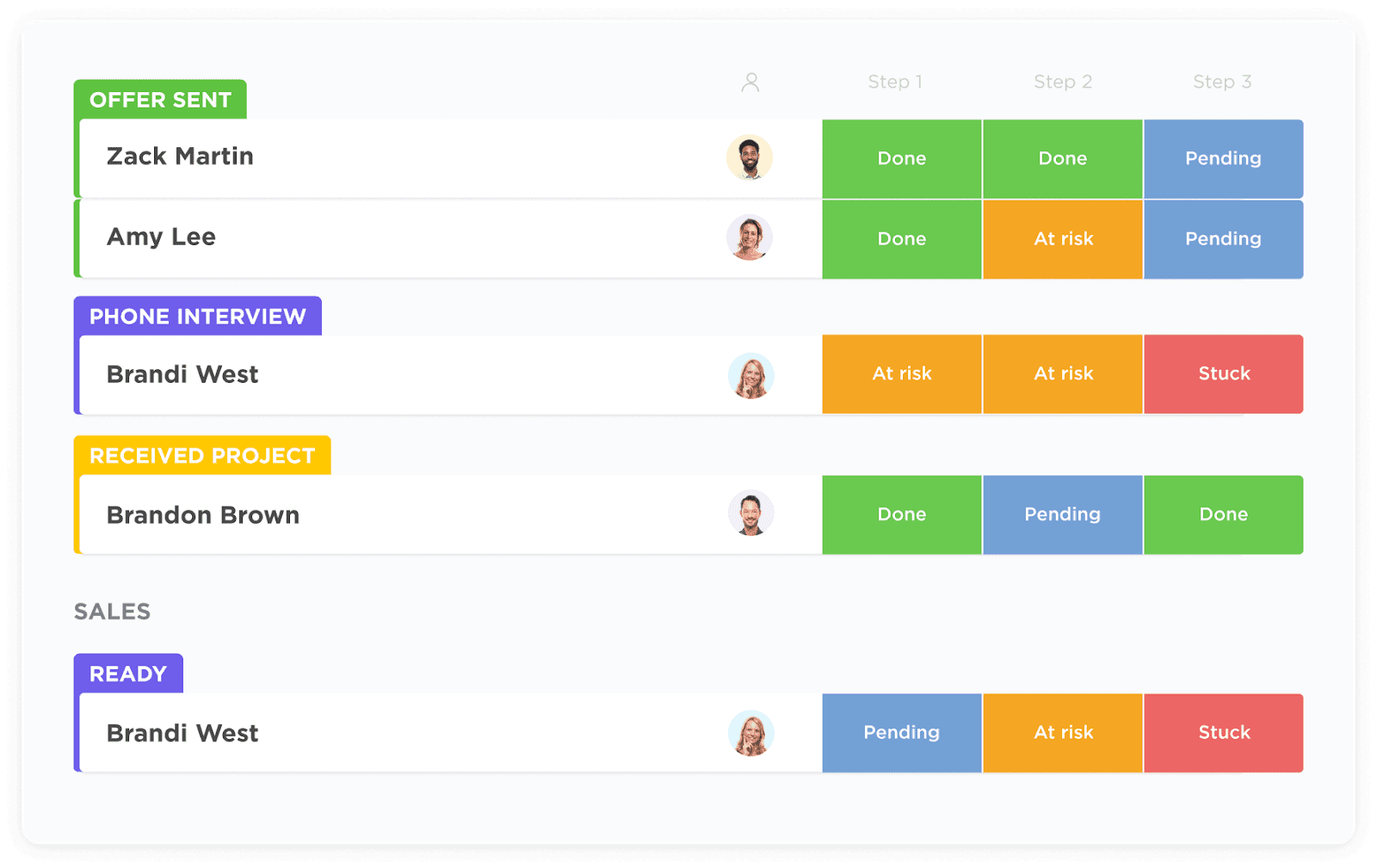 QuickBooks is designed to improve the accounting process and can be used by virtually any business.
Other accounting software in the Vertical SaaS group can only be used by companies in a particular niche, such as health and wellness.
Benefits of Horizontal SaaS
1: Cost-Effective
Horizontal SaaS offers numerous growth opportunities that businesses can leverage without breaking the bank.
For example, a company that provides digital marketing and VPN services can use one project management software such as Asana to manage projects in both facets/ departments.
The company does not need to invest in software to offer digital marketing services and provide VPN services.
Through Asana, the company executives can assign and monitor what each department is doing on the same platform.
2: Growth Opportunities
As an entrepreneur, you need to always be on the lookout for new opportunities or gaps in the market. Horizontal SaaS will help you take advantage of these opportunities before others spring into action, thereby giving you an upper hand in the market.
Using the same example of Asana to manage the VPN and digital marketing businesses concurrently, you may come across information that you can use to improve one or more of your services.
For instance, in providing digital marketing services, you may come across a brand that doesn't use VPN to surf the web securely.
With the information you have about the brand, you can develop custom VPN packages that match its needs. The working relationship you have already established with the brand will increase its chances of using your VPN.
3: Better Collaboration
Time is one of the most limited yet valuable resources to any business owner. By investing in software that can perform more than one function and fit well in different fields, you will collaborate with other teams better.
Managers will also monitor multiple projects seamlessly and make the right decisions based on the data provided. As the business grows, you can request the service provider to add more features to meet your new needs and clientele base.
Which is the Best? Vertical SaaS or Horizontal SaaS
Horizontal SaaS has been around for more than a decade; hence, the developers are aware of the challenges associated with it and the plausible solutions.
Many customers already know the benefits of using the answers, so the main focus of the brands is to enhance the customers' ability to achieve the desired outcomes when they purchase the product or subscribe to the service.
More importantly, by being laser-focused on customer success, the business can create formidable relationships with the customers.
With many loyal customers opting to use the company's solutions instead of checking out what other companies are offering, the profitability and sustainability of the brand will be secured.
The horizontal SaaS target market is more expansive and, in most cases, more profitable than the niche market. The company can venture into different markets without necessarily investing in new software.
It will also take longer for a promising horizontal market to be saturated with companies offering the same products or services.
Another unique characteristic of horizontal SaaS is that the big players such as Salesforce remain dominant in their market and are considered an authority by millions of customers.
Based on this fact, any new brand venturing into this specific industry will have difficulty getting a firm footing. The same case applies to renowned project management software such as Basecamp, Trello, Zoho Projects, and Asana.
On the other hand, vertical SaaS is based on a traditional business approach as its laser-specific.
For example, Guidewire can only be used by insurance companies, Infor can only be used in the manufacturing business, and Veeva is designed for pharmacy businesses.
Therefore, the company would have to invest in whole new software, if it was to venture into any industry.
The vertical SaaS model's primary advantage is that it goes deep into the industry to offer featured solutions to challenges that are specific to the business.
Unlike the horizontal SaaS, it is not correct to describe any of the solutions offered by vertical SaaS as dominant since the latter solution is still new and developing.
Top 5 SaaS Trends to Watch Out For in 2021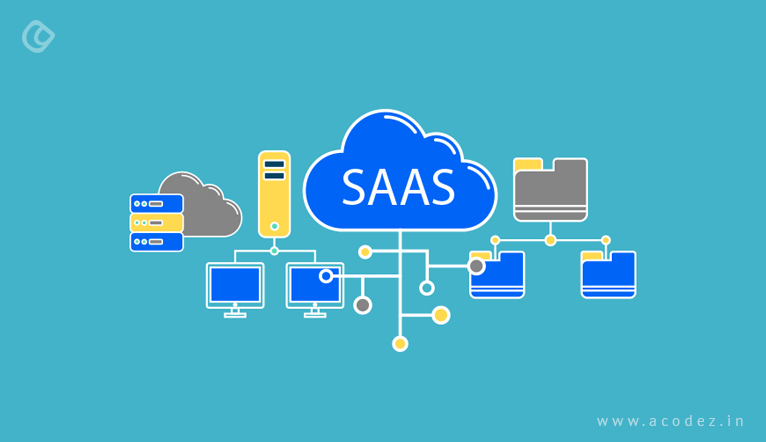 The SaaS industry (both vertical and horizontal) is expected to continue growing in 2021 and beyond. Here are the top five SaaS trends that you should watch out for and implement in your business to stay ahead of the curve.
1: Artificial Intelligence
Artificial Intelligence technology gained massive traction in 2020, and experts project that more businesses will start using the technology in 2021.
The global AI market value is estimated to hit USD 733.7 million by 2027.
Artificial intelligence increases the efficiency of business processes and fosters productivity by automatic repetitive processes. It also enhances human resource capability, especially in processes that require high precision.
Increased use of this technology will result in AI-powered software that relies on other advanced tech such as natural language processing (NLP).
2: Machine Learning
Machine Learning is a facet of Artificial Intelligence that is now being used in SaaS primarily to automate applications and enhance customer service provision.
In the last three years, the number of AI-powered chat operations that work hand in hand with live chatbots increased.
As machine learning grows and becomes pivotal in the AI-based SaaS model, new platforms will emerge to help brands get deeper data insights that will enable them to get ahead of the curve.
The software will be able to decipher every interaction and gain a higher level of intelligence. More importantly, the software will enhance internal operations and collaboration through new-generation communication models.
3: Increased Need for API Connections
Application Programming Interface (API) has for decades been instrumental in the software development processes. With the increasing demand and adoption of SaaS, integrating API into the existing business models will emerge.
Currently, SaaS companies refer customers who need to migrate their data to a cloud platform to third-party API service providers to save on time and resources. This is because the integration solutions are incomplete.
As SaaS companies' number increases, vendors' need to create independent API connections will be vital. Concisely, vendors with their own application programming interface will have a higher cutting edge in the market than their counterparts.
4: Transition to Platform as a Service (PaaS)
As the Software-as-a-service industry adapts to the business landscape changes, the developers will shift their focus to customer acquisition and retention.
As a result, Platform-as-a-Service developments that allow the business to create their applications and incorporate them in existing services as add-ons will increase.
Salesforce is one of the companies that has already started to prepare for this shift in the market.
The company recently launched PaaS-centric services to help it retain its authority and market share. More vertical companies are expected to follow suit.
5: Increase in Micro-SaaS
Like any new and invaluable industry that is proven to be profitable and sustainable, it is projected that many companies will venture into the industry to get a piece of the pie.
SaaS companies will develop ways of innovating existing solutions, offering more value, and connecting with potential clients better.
The new business environment will result in the rise and increase in the number of micro-SaaS innovations. One of the primary goals of micro-SaaS will be to fill gaps in the existing SaaS products, not reinventing the wheel.
Unlike the large-scale SaaS, micro-SaaS platforms can be created with fewer resources, but the developers need to carry out extensive research to identify the gaps in the market.
Then, they have to create robust ways of marketing their services to the target audience.
Conclusion
Vertical SaaS has a higher valuation than the horizontal SaaS, as noted by Meridian Capital's Spring SaaS M&A update.
Customer acquisition cost is one of the primary reasons why vertical SaaS trades at a higher price than horizontal SaaS. Companies are now starting to realize the benefits of specializing in one niche instead of focusing on multiple niches.
Vertical SaaS companies enjoy lower customer acquisition costs than horizontal SaaS companies because they have a target customer base. The companies will be able to quickly adapt to new customer needs and expectations.
The SaaS providers can create custom features for a specific industry. Such flexibility enables them to reduce churn and creates new opportunities to upsell products and services using the existing customer base.
In a nutshell, both Vertical SaaS and Horizontal SaaS have their fair share of pros and cons. As a business owner, it is imperative to consider all the factors discussed in this article to make the right decision.
More importantly, consult widely and keep in mind the goals you want to achieve in the future.
When it comes to the list of web development company India, Acodez ranks among the top companies. We offer all kinds of web design and Mobile app development services to our clients using the latest technologies. We are also a leading digital marketing company providing SEO, SMM, SEM, Inbound marketing services, etc at affordable prices We also offer Branding solutions to our clients. For further information, please contact us.
Looking for a good team
for your next project?
Contact us and we'll give you a preliminary free consultation
on the web & mobile strategy that'd suit your needs best.