As users grow more tech savvy, and technologies become more advanced, the job of a web designer has also evolved and has come to mean something wildly different from what it meant a decade ago.
Being a web designer is not just about creating a fresh and eye catching design. It is also about ensuring that the design is rapidly created and assists in the faster development of the solution. With the device and platform fragmentation that we are seeing today, creating a single design that fits all is a major challenge, and web designers often have to work on multiple designs for the many devices that the solution will be running on. The focus is now on collaborating better instead of just working as a separate entity and doing just your end of the task.
Also Read: Custom Web Design Vs. Website Templates – Finding The Right Fit
The end users need to be presented with usable designs and products faster and a lot more frequently, and this essentially means figuring out a way to your job as a designer a lot more efficiently. What's more, you need to learn how doing this without compromising on the basics, and without slipping up in any way.
The process has become a bigger part of the design cycle than it ever was, and a lot of web designers are finding themselves part of meeting discussing the development process when they could be finished or refining the design assigned to them. However, understanding what you are designing for is an important step in ensuring that your design offers the maximum value.
Know what is being expected of you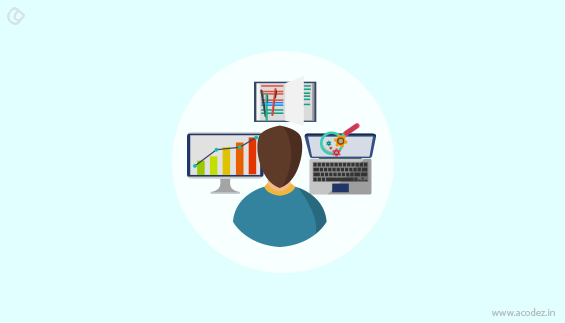 Before you can create any design, it is vital to first understand what exactly is the problem that you are trying to solve. You may be under a deadline and getting grilled by your superiors for faster results, but delivering a completed solution that does not address the client's problem will only end up being a waste of everyone's time and can potentially cause you a lot of harm. It is also important that you understand your role in the process. This role depends a lot on how rigid the hierarchy structure in your organization is, and how much creative freedom you are offered in your work.
Clarify each point before you begin the design work
Often a client will discuss with you an idea, and then make amendments midway. Discuss at great lengths what they want, and offer them all the ways in which it can be improved. Focus on the following points when having this discussion:
What are the expectations of the client from the solution
Design plays a huge role in how the user perceives a service. Are you creating a free service that anyone can use, and will be monetized through advertisements? Are you being asked to create a design that will help the application get paid subscriptions? The use case will always affect the design, and it is best to have this information before you start
Who is the solution being designed for
The target audience of a solution obviously has an impact on the final design. Are your primary focus kids, or will you be making a solution for senior business executives? Are the solutions meant to be fun and engaging, or should it be strictly professional? List out each question and note feedback for all of it.
What kind of resources are being allocated to it
Will you be the sole designer for the project, or will you be getting a design team? Will the client bring in an outside design professional to work with you or assess the progress? Knowing this will tell you the amount of effort that will be involved on your part, and what you can expect as financial remuneration.
Frequency of feedbacks and updates required from your end
Will you be expected to provide a report section wise or on a time duration basis? Knowing this allows you to allocate the time that you have been given more efficiently, and also ensure that the client is satisfied with our regular performance, and not just your final product.
These are some of the factors that you need to focus before you set out strategize your web design project.
We will take you through some of the strategization ideas that you should be focus on for strengthening the beauty and professionalism your website exhibits once it goes live and reaches its people
1. 

Design is of course art but more than art
People say great design is art at its best. And, a lot of things! But, believe me web design is not just about exhibiting great art but it is beyond that. So, what does a web design comprise of that you must be thinking of when applying your creativity and sketching out the graffiti and trying to become the next "Guess who",
It is for real human beings that you are designing this and they will be coming to your website for more than what you are going to give them – that is art.
Of course, the beauty and artistic flavors that you add to your website's design will mesmerize them and pull them to your site. 
Are you okay if they come to your site and look at it and leave?
No! We are not here struggling with our time and effort to come up with something that will attract and repel people at the same time.
So, what's our aim?
It is to provide a feel an essence that will drive people to our website and make them stay.
Everything on your website starting from the images, navigation and the content needs to serve some kind of a purpose and only, if it adds value to your customer's life will they be happy and stay with you.
If you want to know other image mistake a user can do read this blog  8 Image Mistakes People Often Make on Their Websites
So, if your website has been failing to attract people lately, why don't you think of reworking and reinventing the magic and charm that it has been losing.
You can add some content or update the menus or even add some new images instead of the old boring ones that might turn as an irritation to your people by now.
But, the new addition should be something that is different and unique from what you had exhibited and presented to your people before this. As we have already discussed you could start by mapping customer journey with the design of your site.
Test it with real people and find out whether your flow is aligned with their needs.
Once your website design passes the test and if people act as you wish everything is done! Your website design is on the right track.
2. 

Technology at its best

We are all living in a technology driven era. And, unless we are ready to go by the rule of the books which implies technology is important for our existence we are going to lose.

So, what we are trying to point out is that you need to implement technology that is prevalent everywhere and something that everyone is using to get to the top.

Of course, as we have already discussed art is everything for you but when you blend it with technology you are way ahead at impressing people.

Here, the tactic lies in utilizing the grid, carousels, camouflages, hamburgers, and all those that provide a lot of color to your website apart from the art that you have designed.

These days designers are not just at designing but they code.

When a designer is proficient enough to code they will make an awesome website that is ready to capture the hearts of millions.

Because, they know very well what they are looking for and your website is leading them through to the target.
3. 

Images are still a trend

Did you think that images are out of trend?

Then, you are failing to realize that you are losing out something important that should be playing a great role in attracting people to your websites and impressing them at what you do and what your business is.

It's not some static boring images that we are talking about.

But, there is more to images!


Try uploading some interesting images of your workplace and all the awesome team that is working there.

People will love them and they will reach out to you.

If you are an E-commerce site, you could upload the images of your products and also, you could take your people through it's different parts or above all showcase how it works through these images.
4.

Videos

While we discussed images and showcasing how the products function, let us not forget the role of videos.

Yes, videos have always been around us and still are giving a hit to businesses for their effort and the designer's for their brilliance at attracting people through these videos that speak volumes about the business that they are doing and what's happening behind the screens.

It is not only the functioning of your products that you can showcase through the videos but if at any time you feel like your blogs are unable to create an impact just try conveying the same via videos that are posted over the blog.

Trust us….We at Acodez do that! We have been posting some really interesting videos on our blogs and we have been suggesting our clients the same. We have benefitted a lot from these videos that drives audiences to us.
5.  

The face behind the screens

Interact with your people. There is always a possibility that they are always looking for creating an emotional connection with you.

When you are able to provide them with answers for their queries they are happy.

Respond immediately to their comments and queries that they have.

Provide support as and when required and they will do you a favor in return for your response because they owe you this courtesy.

Out of all the information that you need to acquire before you begin a project, the biggest no doubt are target demographic and client requirements. Creating a product that offers a set number of features is not a difficult task. Ensuring that the client is satisfied with the performance the solution delivers is a lot more harder, and considerably more important as well.

Time constraints is a constant challenges that you will need to get past. You will no doubt be given multiple milestones to reach, and a desired timeline for all of them. Make sure that these deadlines are realistic otherwise you will only end up stressing yourself overtly for a task that simply could not be done. As the professional who will be doing the work, if you are presented with goals that are not practical, you need to speak up and ensure that they are revised. You will also have to take care of the prioritisation of tasks, and ensure that the critical parts are attended to first.

Identify the limitations of the project, as well as your own personal limitations. It always helps to know what you realistically can or cannot do. Does the technology aspect of the project cause you problems, or perhaps your face issues with the business aspect of the project. Identifying the problem areas means that you can either delegate those responsibilities to a team member who is more skilled in that area, or place a request for additional support.
Final word
Creating a successful design requires careful planning and a highly refined work process. At the same time you need to work to get all the required details. As long as you ensure that you understand the requirements of the client, and the problem you are solving with your design, you will be able to secure a solution that meets all expectations and delivers all the features that were originally discussed at the starting of the project.
Are you looking for some help with designing great web designs or planning strategies for website designs that will attract and convert people for sure?
Then, we can help you.
Acodez IT Solutions is a web design company in India offering web design and development services to our clients in India and abroad. Within a short span of 5 years of time from our launch we have already served around 500 clients across 60 different countries and they are still our loyal customers help us expand our reach beyond boundaries.
We are also a digital marketing company offering all kinds of SEO and digital marketing services at affordable prices.
For more details, contact us today.
Looking for a good team
for your next project?
Contact us and we'll give you a preliminary free consultation
on the web & mobile strategy that'd suit your needs best.