The Covid 19 pandemic has not only accelerated the move to digital client experiences but it's also prompted businesses to embrace new technologies in order to gain a competitive advantage. Customers nowadays care less about price or product; they're loyal to business enterprises based on the experience they get. It may appear heartless, but it's true: if you can't keep up with your customers' increasing needs, they will abandon you. It's that straightforward!
In 2022, brands will confront a critical turning point as the market undergoes significant changes in customers and expectations. 50% of consumers worldwide say that the pandemic has forced them to reconsider their purpose and redo their list of priorities. Everything about how we live, shop, and work is different from what it was two years ago.
The following are the customer experience trends that are likely to take center stage in 2023.
1. Advanced AI in Customer Experience
AI-powered chatbots are expected to be much more powerful in 2022 than they have been in the past. They will carry out transactions, process requests, and provide answers to any questions that the customer might have. Customers are happier with chatbots and virtual assistants than actual people, according to many customers, particularly Millennials. You can provide customer services in real-time by adding chatbot or virtual assistance to your websites, and the sophisticated AI allows for complicated support with minimal mistakes.
2. Digitization of the World as We Know It
There will be no room for those who don't embrace the digital world; those who fail to do so will, as mentioned above, suffer tremendous losses. Businesses that aren't completely digital by the end of 2022 will have no real existence in the marketplace!
As businesses continue to advance and improve the online shopping experience, they must also be ready for the metaverse which is almost here with us. The metaverse is widely regarded as the next big thing since the Internet, enabling users to interact within their own 3D digital world and allowing marketers to deliver real and customized connections with today's consumers.
Brands must understand what their customers are searching for while also understanding that consumer habits will continue to adapt in order to take advantage of the metaverse's rise.
3. The Omnichannel Customer Experience
Customers want their customer experience to be seamless across multiple channels. The omnichannel approach allows customers to shop on websites, use apps, talk to live chat agents and engage in social media activities all from a single window.
In the future, your company's job will be much simpler when it comes to dealing with customers: you have just one entity that needs support at any given moment! All of the different channels are taken care of from a single portal. This leaves no room for confusion during the shopping process in 2022. No more having your customers in a separate location while they buy things online!
4. The Rise of In-person Interactions
While most companies have made the shift towards digital platforms and marketing campaigns over the past few years, there's still a need for in-person interactions. While online marketing will continue to grow at an exponential rate and digital customer service will become the norm by 2022, face-to-face interactions will always be an integral part of business transactions.
In 2022, it would only make sense that businesses stop looking down on offline marketing techniques such as TV ads or radio promotions. Customers want real-life experiences when they go shopping and there's no better way to do so than with live events and promotional giveaways!
5. Micro Stores Everywhere You Look!
The demand for local stores has forced many businesses to rethink their strategies. Customers are tired of simply browsing through products that they may or may not end up purchasing; they want quality, part of which is delivered by true customer service while shopping in-person.
Small retail locations (or micro-stores) like pop-ups and kiosks will become more commonplace in 2022, particularly for companies with physical products to sell. These types of retail experiences allow customers to test out the product before making a purchase rather than simply buying it online without ever knowing what it's like. Micro stores also provide excellent opportunities for local brands to increase their visibility within the community!
6. The Blurring Line Between Real Life and Digital Interactions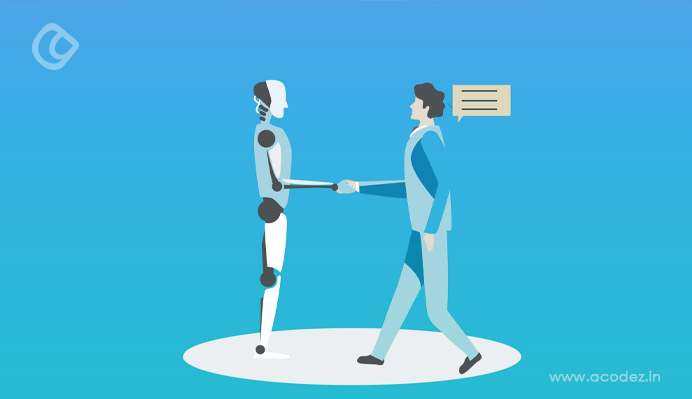 By the end of 2022, most consumers will be spending just as much time interacting with their favorite digital platforms as they do in real life. This could be due to extremely high-quality graphics that are almost indistinguishable from the real world, or it might be because of the strong social aspect within these online experiences.
When you mix augmented reality (AR) technology with virtual reality (VR) devices, users will have the best experience possible while feeling like they're actually there! As companies increase their marketing budgets for 2022, digital marketers should make extensive use of interactive 360-degree videos aimed at creating an immersive experience for their target audience.
7. Biometric Data-driven Intelligent Actionable Insights
Every piece of data about your behavior is becoming increasingly valuable as the world gets smarter by the day. From browsing patterns to real-time actions on websites, everything is being recorded and used by digital marketers to create personalized experiences that suit your needs.
Customers should expect 2022 to be an even more personalized experience compared to 2021! The ability of companies to understand every step that you take on their website, or within their app diminishes the need for wasteful advertising campaigns. Instead, customers are catered to with real-time offers and exclusive discounts based on their browsing/purchase history.
8. More Focus Towards Sustainable Marketing Practices
It's no secret that our planet is in serious trouble because of climate change and other environmental issues caused by humans. Rather than being passive actors in this problem, digital marketers have a responsibility to minimize their impact as much as possible when it comes to attracting new customers online.
As more brands shift towards sustainable marketing practices, digital marketers will naturally adapt to this trend and start taking steps such as using recycled/renewable energy to power their servers. Another way marketers can contribute is by focusing the majority of their efforts on digital activities such as social media promotion rather than investing in traditional print advertising.
9. Emphasis on Quality over Quantity When It Comes to Content Consumption
The smartphone has empowered people all over the world with endless opportunities for information sharing and consumption, however at the cost of HD attention spans! Customers will reward brands that focus on providing high-quality content rather than focusing too heavily on volume and clickbait tactics designed to attract short-term attention.
By the end of 2022, customers should be able to distinguish between valuable information and useless junk. With more demand for quality content, digital marketers will be forced to step up their game and create amazing experiences that keep customers coming back for more. This includes leveraging the customer's social connections and unique personality in order to deliver a personalized content experience.
10. The Mobile-first Approach
As mobile devices become more intelligent over the next few years, customers will continue to make the majority of their purchases on mobile. This is especially true for products that are available online such as groceries or household goods.
It's safe to say that 2022 will be remembered as the tipping point when companies started investing equally into mobile marketing campaigns! High-quality websites should already be available by the end of the year with a responsive design that modifies itself based on screen size. Besides website capabilities, marketers should start thinking about what voice commands can do for their brand in order to create an even stronger presence throughout all major digital channels.
11. Unification of Customer-facing Functions
Customer experience will not be limited to one team or department in the future; it will require cross-functional, inter-departmental, and collaborative collaboration. Sales, marketing, product, service, and other operational teams will need to collaborate in order to provide unified experiences that customers desire. Always remember that the customer experience is a chain of interactions that spans the entire customer journey, and all of your company's departments are linked.
Your technology stack will make a significant contribution to achieving this balance. Traditional systems will eventually be replaced by tech stacks that centralize customer data, allow for collaboration, are configurable and scalable, and offer a wide range of integration and security capabilities.
12. Instant Gratification—Customers Online Want an Immediate Response from Your Brand
Conversations between customers and brands will happen much faster in 2022 than they ever did before. Customers will expect instant responsiveness from your team when they send a message or make a phone call, and this holds true for social media channels as well.
Successfully responding to customer inquiries in real-time comes down to the customer experience (CX) platform you use and its ability to integrate with all other systems in your stack. Advanced CX platforms should be able to route every incoming contact request immediately into the hands of an agent that is best equipped to handle it! This means that agents should always have access to accurate information about each case (e.g., previous interactions, order details, etc.) so that there are no delays on their end.
Conclusion
These 12 predictions for 2022 will provide you with a basic framework to prepare your company for its digital transformation. The customer experience is heading towards more personalized and unified capabilities, and your technology stack is the best place to start making improvements today!
Acodez is a leading web design company in India offering all kinds of web design and development solutions at affordable prices. We are also an SEO and digital marketing agency offering inbound marketing solutions to take your business to the next level. For further information, please contact us today.
Looking for a good team
for your next project?
Contact us and we'll give you a preliminary free consultation
on the web & mobile strategy that'd suit your needs best.