Change is an inevitable part of the dynamicity that explores the world of the web every fraction of a second.
Where is this change driving us?
Customer satisfaction is the key to business growth. The needs and demands of people vary every time. People's desire for something different and new is what paves the way for the necessity to change.
As we know "necessity is the mother of all inventions" and the need for change dominates the internet.
The year 2018 brought along many new trends that we all adopted without hesitation as it was the need of the hour.
E-commerce is one of those platforms where change is happening every day, every hour, every minute and every second.
The designers job is getting tougher because what is a trend today will take you nowhere if you implement your E-commerce platform across the same tactics tomorrow.
If you can invent something new that pulls the chain of an awesome customer experience, then you are the winner.
Your ideas will become the trendsetter, and others will follow the cycle.
By setting a benchmark, the people's expectation about you rises and you have to strive hard and come up with newer and unique E-commerce design ideas that will oust all the trends.
So, what's next?
Here, we are sharing some of the top E-commerce trends that will stay here always:
Go Mobile: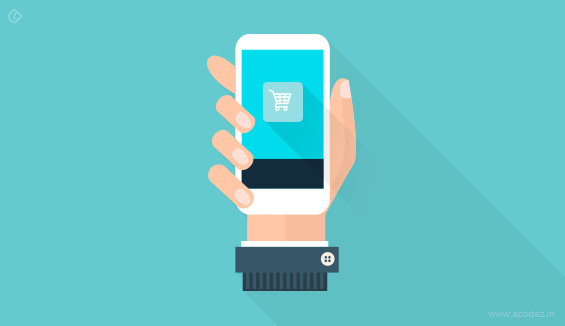 It seems quite absurd to mention this in the year 2019, and there is no need to explain further why mobile is important for an E-commerce website.
Everything is happening over the mobile. Things seem to have taken a new turn when Google made mobile responsiveness the most important strategy for website ranking over the search engines in 2015.
Looks like we are going to design sites for mobile devices rather than thinking of ensuring these are compatible across desktops too.
The ease of shopping that mobile devices offer is something beyond imagination. The order gets placed with just a tap on the Smartphone or Android devices.
There is no more the wait and people are free from the effort of roaming around the physical stores in search for what they need.
Shopping experience made straightforward and easy with the emergence of mobile phones.
No Clicking, only scrolling:
The "scroll" has been around since the year 2016. Although, it has been here for some time now, not until recently designers started noticing that people love to scroll rather than click.
What does this mean?
We are going to make it more fluid rather than stressing people to click through to find what they are searching.
When people click, it takes too long for them to find what exactly they need.
I once heard a customer say he was through some site which was too complicated and made him click several times before he finally arrived at the product page. And, the horror part is by the time he reached the product page, he forgot what he wanted.
So, designers take the call go for scrolling. No more clicking.
Images Again!
Trends change, but the only thing that was handed down across generations is images.
It is the legacy that our designer ancestors have preserved and seems to work magic with customers.
We are not talking about just images but using background images that are fuller and take up the whole place.
Product descriptions are incomplete without images, but a Home Page that has an awesome product image in the background is sure to get 45% more customer attention than a blank Home Page with no such images in the background.
Videos create wonders: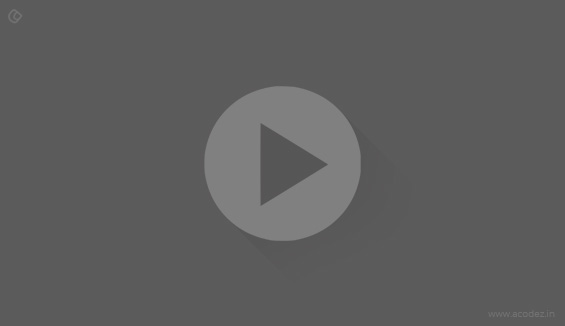 When we talk of videos, you might think that how can it be a trendsetter while it has already won millions of customers' hearts and has become a necessary strategy for E-commerce sites.
Let me get this straight. You are not creating some silly video out there but something that is going to create magic.
People love to see how a product works. You can put up a video that demonstrates the product and how it works.
Or it could be a video on the effort involved in the product manufacturing.
Your customers would love to meet the team behind the product. Take them to the world behind the screens, introduce your team to the people out there.
Content is King and will be forever:
No doubt "Content" will continue dominating the world wide web. We are not discussing the product description but a little more.
Why do you think people want to buy your product if you are not willing to reveal more about it?
Honestly, I would never buy a product that does not give me a deeper insight into what it is about and why this product is the best.
Also, include some catchy headlines, a few statistics and other data in your content. We have witnessed the power of infographics.
There is no particular rule for the content that you curate for your E-commerce site. Copywriters know what works well here, and they will give you the content that will rule your consumer's heart.
Provide a detailed information about your product. Write longer content, which helps people learn about your product.
Content is the key to your customer's heart.
Connecting through Social Media:
Social Media is the next big thing. Facebook, Twitter, LinkedIn, Tumblr, Pinterest, Instagram, and others have grown around us.
Many businesses around us have found their way into their customer's' heart via these social media networking channels.
There has been no looking back for these businesses. They keep their clients engaged in their product and their happenings via social media.
It is another smart way to increase your customer outreach. People trust the credibility of social media. The number of shares and likes that you acquire over the social media sites is proof of your credibility, and this urges them to try your product.
Many small business setups and start-ups have benefitted from Facebook and Pinterest.
They have been reaching out to their customers through these sites.
Don't think twice. Social media is the need of the hour.
Email Marketing:
It would be the next thing that you need to include in your E-commerce store's marketing strategy to reach your customers.
It is more of personalizing and creating a relationship with people who matter to you.
Humanizing is the new cool. Evoke emotions. People love to connect with these emotions.
Offer something attractive.
Altogether a beautiful Email will generate responses like never before.
Animations: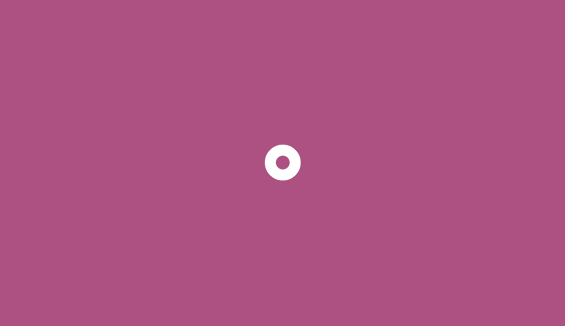 Animations are something that designers need to implement strictly while designing an E-commerce website.
There is nothing that can work wonders as much as a splendidly animated site could.
You can design icon rotation, loading bars, and even button spins. Designers have already experimented with these and found them to work wonders.
People love things that they can easily relate to, and animations are one such thing that never goes out of trend.
You Need Virtual Sales Force:
There was a time when companies had to set up call centers to provide customer support.Businesses even used call centers to market their products.But this has a small impact. Studies reveal the same.A few years back, a friend of mine was always receiving calls from a company's call center, and all that they were doing was promote their product.
After some time, the follow-ups became too frequent and annoying. It went up to such a level that she rang them back and screwed them for the constant disturbance and pressure that they were putting on her.
See how things can turn sour!
Luckily, now we can set up the virtual sales force that you can use to communicate with the people and convince them that they are at the right place and here they will find what they want.
Rebirth of Popups: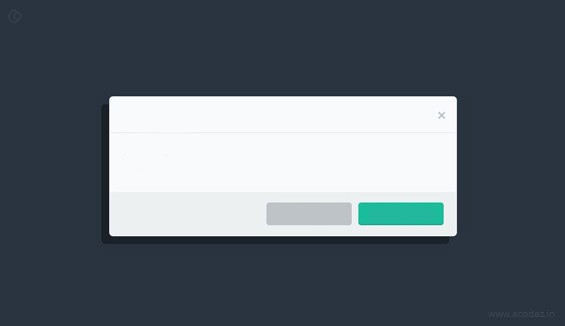 Don't know whether you have noticed in the past 12 months, the internet is crowded with popups.
These are not the creepy old popups that would do nothing but annoy people.
Most of these popups have something to offer. They are giving something free in exchange for Email addresses.
This is a tactic that many of the Email marketers are using to get their hands on the contact details of people that matter to them.
Build your Email List with popups. Provide people with something rather than ward them off.These are some of the things that I believe will stay throughout whatever trends come and leave.Do you feel I have left out something or another trend that will stay? Share with me your thoughts, feedback, and suggestions and help me improve the article further with your contributions.
Dropshipping

One of the best profitable models for start-ups and businesses that are struggling to pull the ends together is dropshipping. Basically, the dropshipping concept refers to a middleman or an interactive platform that connects the manufacturer or supplier with the consumer.
The consumer places the purchase order with you (the middleman) – and this information is passed over to the service provider – who ships the product or item directly to the buyer. Here, the middleman has no involvement with the physical product.
Advantages of Dropshipping:

• You need to buy the product once the customer places an order
• There is no need to spend money on storing the inventory
• Minimal overhead costs


Multi-Channel Selling
There are a number of online channels where buying and selling happens. In fact, people are trying e-commerce platforms across all platforms online because the end users are active across every nook and corner of the web.
If sources are to be believed, around 78% of the 2018 Omnichannel Buying report, reported to have made a purchase on Amazon, 65% love shopping offline, 45% shop with an online branded store, 34% on eBay and 11% on Facebook. This means that a presence across the various online channels could be really beneficial for businesses.
In the year 2019, we can see this multi-channel selling topping the list of e-commerce trends. So as an online merchant, your business needs to be available across all online channels where your users appear.
One of the main reasons why e-commerce merchants shy away from multi-channel selling is that they have difficulty managing all of these channels.
Smarter Payment Processing
The final stage in any customer journey is the payment process – here, a conversion either happens or might be abandoned. To reach here, the customer has already moved through various stages – such as consideration and awareness – before deciding to make the purchase.
So when the customer moves through these earlier stages prior to payment processing, it is important to ensure that the customer experience is smooth and effortless.
In the year 2019, unless you provide your customers with an easy and smoother payment checkout option, they might end up abandoning the decision to make a purchase and would never return to your site in future, which might not do good to your business.

Chatbots
The dominance of chatbot across the web has been gaining a lot of prominence lately. The ability of AI-enabled chatbots that can collect and learn from data without any human interference when applied to e-commerce stores can work wonders.
With an AI-enabled chatbot, online shopping drives the understanding of what customers want, delivering a satisfactory experience to them.
In the year 2019, we will witness more number of online businesses utilizing chatbots for providing a better customer experience to their people.
If you have not yet thought of using chatbot for your online business, it is the right time now.

Video Content Consumption Would Increase

Content is always the king when it comes to a business on the web. And by content, we do not need to limit ourselves to just text, but here is an opportunity to do something different and unique – such as video content.onsumers say that they prefer to watch a video rather than read the text as it is more interesting and understandable than searching for pieces of important information while skimming through the content.

In the year 2019, we can expect video content to gain more prominence.
Acodez is a web design company India. We provide web design and development services to our clients in India and abroad. We use the latest technologies and trends for creating and building awesome websites that stand apart.We offer some of the best UX and UI design solutions as the top listed UX research agency india for our clients based on their business requirements. Reach heights with our services… Contact us today…
We also provide digital marketing solutions that are affordable and helps client businesses reach their customers within no time.

Looking for a good team
for your next project?
Contact us and we'll give you a preliminary free consultation
on the web & mobile strategy that'd suit your needs best.