The success of a web designer is determined when the website users or visitors can relate to what they have designed. This is pretty much accomplished if your design is capable of empathizing with the related people. Every user experience design(UX) is closely connected to what designers refer to as the "map of empathy" and it is one of the most important ingredients on a designer's platter that will ensure whether the website would be accepted or would decline slowly over time.
Now the question is how do we actually ensure that empathy would be released from our designs? Also, how do we confirm whether this empathy would work toward creating implausible UX? We thought of helping you a bit with this process of mixing the appropriate amount of empathy in your designs to bring about a great UX. And, to help you in the process, we have got some of the most referred and popular articles on the web, which would provide you with an in-depth insight into what does empathy refer to actually and how you can implement it across your designs, regardless of the industry domain or the target audience.
Though, this summary of ours would take you through the general ideas, we suggest that you read through these articles for a further and thorough guidance on how the design process when blended with UX creates magic with the right concoction of empathy brewed in.
1) Is empathetic design the holy grail?
The Interaction Design Foundation
Let us begin with one of the most interesting and impressive topics. The word "grail" says it all – something that is eagerly sought after. This article on UX and empathy is a good read for anyone who is looking for a systematic guidance on how the UX process is actually implemented. Also, we would recommend this article for beginners, as well, because it begins with an interesting introduction on the connection between UX and empathy, and how both combined together brings about the much-needed user attention.
The first and foremost point that any designer needs to understand is that when we talk about empathy and UX, the context of empathy differs from that we use in the real world of emotions. The one that we are familiar to is that stepping into someone's shoes and living a life like theirs, while embracing the whole lot of package that follows it – but here, it need not mean this.
When we refer to empathy in UX – it is nothing but conducting user research and analyzing how they carry out the interaction, communication and engagement through the user-buyer journey (moreover, it is the buyer persona or psychology that we are referring to). All we are bothered is how the user's decision-making process works whenever they are on a site. As per the article, you will find that one major loophole that a designer often regrets in the UX process is that there is an interaction gap between them and the user group in the design process.
2) What is empathy?
This article by Seung Chan Lim is another interesting one and is different from the perspective that you can find the details provided are supported by a TED talk, which provides a greater insight into empathy along with actionable tips that would help you to become empathetic further. In this article, the author introduces empathy as an all-rounded approach, wherein he describes that people consider themselves of having the ability to listening to others, but reality is deep-down beyond that. According to him, empathy is kind of a give and take, while experiencing a unified collaboration with others in the same bowl of soup.
When we think about empathy from the context of our profession or work, or say the user, it should include all related people, such as employees, colleagues, clients, stakeholders and we ourselves. Let us avoid false flattery and false empathy. This arises when we actually listen, but are unable to interpret what others are trying to convey. He further provides with some actionable tips on how to provide awareness of your products, which revolves around how well you can understand the user and their needs, and further process your design process in line with their expectations. The empathy should be generated out of real reasoning, which is acquired by analyzing and researching user patterns, rather than just including it as a marketing factor or tool.
Sometimes, we introduce certain preconceptions and assumptions about our users before actually researching or analyzing about their behaviors or needs, which are dangerous and can kill our design process. Firstly, it is important to think of your users as the most important aspect of your business, rather than as a problem as many of the people out there do. Let us be honest – maybe the people or your target audiences are very much different from your picture of them. But, let us be accustomed to the fact that this difference is what we should be utilizing to create great UX. The author recommends that you interact with your users, listen to them before you judge and then, wait for the right moment before you strike.
3) 50 design problems in 50 days part 1: real empathy in innovation
We couldn't help keep this out from the list. And, the reason would be obvious to you by reading the title. This one from a blog that has been split into three parts deals with empathy and its connection with innovation. Here, the author, Pete Smart, disagrees with the fact that empathy is related to the end product, but he believes that it has a deep connection with people, from where it actually begins.
His ideas have originated from his travel experiences, wherein he has traveled across 2517 miles with an aim to crack around 50 problems in 50 days (as mentioned in the title) using the design approach. In most of the cases, as we have already discussed, designers fail to empathize with the end users, while the entire focus is on the end product, which is not helpful in creating a great UX for our people. Pete who has tried to analyze the relation between empathizing and design has actually made this clear in his travelogue wherein he mentions how he has had discussions with real people in the real world to understand further about their needs, concerns and expectations.
It is necessary that you get up from the comfort of your seat and walk around, and take a look at the real people in the real world for further information on how well you can empathize. It will help you to understand the concerns of your users and what they are expecting from you.
He recommends meeting up with people in naturally set environments and perceiving how they go about things, while keeping in mind that not every person that you meet is a designer. And, this will help you to think from various different horizons further toning your design process in accordance with people's needs.
4) How to use empathy in design without killing millions of women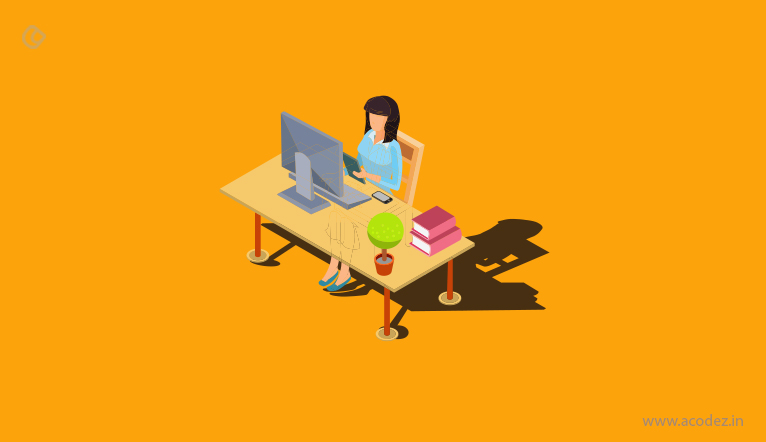 It is something that generates curiosity. In fact, a good read for those designers who design with just the men population in mind. This is the dark side of any industry. Remember this could be your key to reaching out more number of people across the globe. The title is derived from a popular incident that took place a few years back – in the year 1929 – when cigarette companies decided to target women by exploiting the feminist movement of the period. The story says that Edward Bernays bribed women to protest in the Easter Sunday Parade, smoking cigarettes (usually, referred to as the 'Torches of Freedom'). The article recommends that research should be a team activity, because when an entire team is involved in the process, there is scope for limitless number of ideas to originate when compared with just one or two designers and their ideas put together.
5) Adapting empathy maps for UX design
The article focuses on how we should deploy the insights obtained on becoming more empathetic to drive user experience. We have already discussed about the map on empathy, which is considered to be the most common empathy deliverables. This article revolves around transforming this map on empathy into a poster. The author cum UX strategist, Paul Boag brings about a modernized strategy on how to make this transition a smooth and easy one.
The article further states how you can implement UX tools, including empathy maps to benefit the situation. This is mainly taking into consideration the kind of deliverables, which varies from project to project and depending on the stakeholders.
Also, you can check out the animation video on empathy by Brene Brown, which exhibits the differences between empathy and sympathy. The four qualities of empathy discussed in this includes perspective taking, staying out of judgement, understanding other's feelings, while being able to communicate all that you understand. Always keep in mind the fact that you are not the user. The thoughts and ideas vary. So, it is important that you connect with the related audience category and empathize. This will help you further with keeping your design strategies revolving around the user needs.
Apart from the articles that we have discussed, you could also get help on web to learn UX through a lot of UX design courses and authentic certifications that are available online.
Also, if you would like to explore the various ways to perform user research, we recommend you to check out this guide – How to conduct user experience research like a professional, by the UX mentor, Raven Veal.
Would you like some help with developing great UX on your website?
Acodez is a UX agency in India offering all kinds of UX, web design and web development solutions in India and abroad. When offering web design solutions, our aim is to ensure that there is a great UX that would keep the users engaged. We are also a SEO agency offering all kinds of digital marketing solutions with an aim to take your business to the next level. For further details or inquiries, please contact us today.