Have you noticed the evolution of mobile apps or was it just us? Technology has this interesting trait of changing itself every fortnight. Impressive, huh? Yes, it is. Every bit of technology is evolving and will continue to do so. With the launch of new apps and new processes, there is no doubt to the fact that this trend will be a natural phenomenon in the virtually driven world.
In fact, if you observe what was once trend around 5 years back has been replaced with something really new today, which means that this will keep on evolving. Futurists and researchers are of the opinion that technology, including mobile apps, will evolve – based on the inferences from past trends.
Innovation is one of the driving factors that has contributed to this change. It is too fast and this has led to the launch of many new apps that we are using today. Also, if you strike a comparison between the apps that we use today and that was used by us years back, the difference is poles apart, just like the sun and moon differ from each other.
Remember years back, when the apps showcased only the content that it had, rather than displaying content that people needed. But, today the scenario is different. It brings content based on intuition, which never deviates from what the user was expecting. The tools, such as gyroscopes and location data are experiencing an enhancement when it comes to the functionality and innovation that runs behind it and the user experience as well. Also, interestingly these apps are not executing on a single idea, which makes it a better choice for tech-savvy users.
People are looking for an app experience that is seamless and unboundedly out of the world. If you think about technology, it is mobile apps that come to our mind. We are all using a number of different apps every day and each of these apps makes life a lot easier for us. With the arrival of the 'internet of things', this has migrated to another level, wherein everything is focused at the tip of your finger.
From this point, we have today reached a point where the futurists say that the future of mobile app is bright and there is no looking back for five years from now. Of course, when we have been utilizing user data to identify their traits and demographics, and research on what they like and do not like and their preferences, as well – we have been collecting all this information to customize our services in line with their expectations. All this is happening automatically. Just think about all those times when Amazon has surprised you with products that you had initially browsed for and then, when you returned later was bringing up recommendations based on your previous searches.
User satisfaction and user experience are the two key factors around which the app development revolves. Analytics tones these factors by pipelining a coding process in synch with app development, all ready to provide a seemingly great user experience. Very soon, we will witness a scenario where computers will design what you have been looking for as per your preferences into an app that will fit into the screen of your mobile as an icon.
If we take a look at the trend that these apps have been following in the past five years, the excitement is beyond imagination as technology has traveled far away from what it used to be years back.
We all love apps and our life is dependent on these. Regardless of whether those are a utility or commercial apps or the gaming apps on our mobile devices, we have never had had enough of these as we still crave for more and more.
Defining Mobile Applications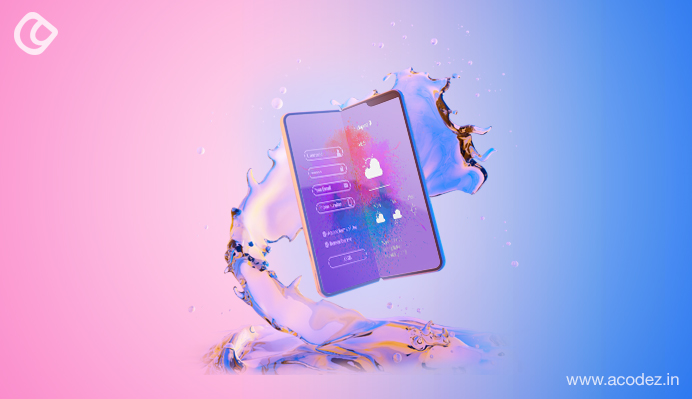 A software application – as simple as that – we do not know whether there exists a better definition for this. This computer-designed program is fit to run on mobile devices – including iOS and Android – tablets and various other devices. Apps have made lives easier for us and we have reached a point where we cannot imagine our lives without these apps. Let us take a dive across how it all began – the evolution of mobile apps – a sneak peek.
The History of the Development of Mobile Apps
If we stride back into the traditional days of mobile app design and development, then, we can probably find that the first used apps were mostly the monthly calendars, calculators and even games that were developed in the Java framework. But, interestingly, the first-ever known smartphone was launched by IBM in the year 1993. And, it came with features such as the contact book, calendar, world clock and calculator.
A few years later, in the year 2002, the next smartphone, i.e., the blackberry smartphone was launched. This was one of the major accomplishments in the field of the mobile app developed, marking the significance of Blackberry Limited also known as Research in Motion Limited (RIM). This was what brought about the integration of the concept known as wireless email.
Interesting facts about the mobile phones that were used at first:
Users were forced to charge their mobile phones for not less than 10 hours as the battery would go dead after some time. And, the users could make a call for hardly 30 minutes in a day as it had to be kept for charging.

Network and range issues were another concern as it would not allow people to make calls to more than a few people in their close vicinities.
The Beginning of Mobile Phones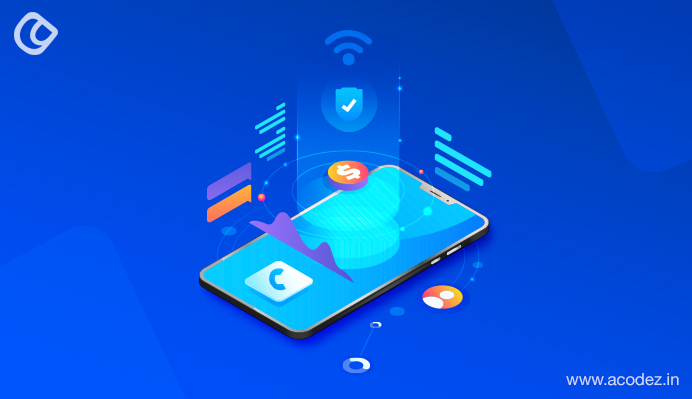 In April of 1973, exactly on the 3rd of this month, Martin Cooper of Motorola made the first call on the mobile phone to Dr.Joel S. Engel of the Bell Labs. This instrument weighed around 1.1 kg.
But, over the next two decades, researchers were on a spree to get mobile apps ready for these devices. The R&D department of IBM Simon came up with the first mobile app for Smartphones in 1993 exactly two decades after the first call was made.
The portable devices or PDAs had their first operating system, known as EPOC developed by Psion. Released in the early 90s, this was first of the recognizable apps. The exciting app or the 16-bit systems that executed the EPOC's user programs could run apps such as diaries, databases, spreadsheets, and word processors. But, the future models were capable of accommodating 32-bit OS and were integrated with 2MB RAM allowing users to add extra apps through their software packs.
Then, came the time of Palm OSes.
Developed by Palm Inc. in the year 1996, these were mainly designed for personal digital assistants and were known as Garnet OS. This came with a touchscreen graphical user interface along with a number of basic apps and other third-party apps that were programmed in C/C++. Later on, the wireless application protocol (WAP) browsers were introduced as an extension for these.
Wireless Markup Language
Developed by the WAP Forum, the wireless markup language was specifically designed for devices that were dependent on XML and could be run across wireless application protocols. Light in weight and would work on low bandwidths for the mobile devices that would work in the late 90s and tore apart the existing strategies of HTML or hypertext mark-up language, which was dependent for processing power. This was closely followed by the Java ME or J2ME or JME – it was first introduced as JSR 68. Later on replaced by personalized Java, which was the favorite of many, no wonder why it still exists in the programming field. It was given various shapes and forms for use via Phones, embedded devices, and even PDAs.
The mobile information device profile, which comes with subset configurations, including the connected limited device configuration was used for the device, implemented profiles. Apart from this, CLDC was able to run for devices with a memory of 160KB to 512 KB and came with Java-class libraries that are capable of operating for virtual machines.
Symbian is the next in the row. Developed by Symbian Ltd, which was a joint venture from Ericsson, Motorola, Nokia and PSION, this was a further developed version of PSION EPOC OS. Until the year 2008, this interesting venture had an omnipresent operating system that was capable of running around 250 million devices. Nokia further worked on improvising the Symbian OS and you would find that this S60 platform was implemented across different Nokia handsets including Samsung and LG.
Later on, the smartphones and iPhones that we use today evolved, making lives a lot easier for people. The apps are easier to access and our lives much better. Think about how life would have been without those millions of apps around us – including social media, banking, health and fitness, games, travel and leisure, shopping, news, and whatnot.
There are play stores that add around 20,000 apps every month. Don't you think that is amazing?
The number of iPhone app downloads is nothing less than 30 billion closely followed by Android app download which is 15 billion.
Now, we stand somewhere where we can't even imagine how our ancestors survived without the luxury of these apps. Yes, life existed long before we were introduced to these.
List of Applications to Try
Here we will take you through some of the apps that you would like to try:
Abstruct
Would you like to find an easy way to get an excellent quality 4K wallpapers for your phone? This you can achieve using Abstruct. This app will help with this. The award- winning wallpaper artist Hampus Olsson created this. It provides access to more than  300 wallpapers. 
Curator
Would you like to organize your photo library? Then Curator is the best choice for you. It will help you to tag photos and search through these photos on the basis of these tags. It will make it easier for you to search through many photos that are present on your device. This app can help you to intelligently tag photos on the basis of the image's compositions, which is an important feature.
TOR Browser
The Tor Browser allows has a stable version on the Google Play Store. For this version, you would need to put in a lot of effort to browser privately on the web. It will help to get the browser ready and start browsing. This browser is set up on Firefox, so it will directly take you to it. This would look very familiar as it offers a familiar appearance and offers all the essential features that is required from a mobile browser.  
Lens Distortion
This helps to add high-quality effects to your images. Some of the effects include fog, rain, snow, natural sunlight and it can be seen simultaneously in a gallery view. This will make it easier to choose the photo that suits your preferences. In the free app, you will find five filters, but if you need more, you can always subscribe to the paid Lens Distortion Unlimited.
DINGGO
When you subscribe to too many streaming services, have you ever been in confusion on what should be watched? Then, you should choose Dinggo. It is perfect. It will help you to choose the streaming services, of which you are part of. Then, you can choose a genre of more than one TV show or a movie which you might be interested in.
This app will help you to scroll through a wide range of options from a number of different streaming services, which will help you to stay stuck with more than one service's recommendations.
Acodez is a mobile app development company in India. We offer all kinds of web development and web design services as well. We are also a digital marketing agency offering SEO, SMM, SMO services to boost your online business. 
Looking for a good team
for your next project?
Contact us and we'll give you a preliminary free consultation
on the web & mobile strategy that'd suit your needs best.