If you own a business that is less popular and over time you feel like it is losing its prominence in its customer circle, then, what do you think could be going wrong?
Initially, your business was scoring better than all your competitors in your local vicinity, but now, your dreams are failing.
So, what's going wrong?
It's not that you are not fending your business well, but every time you try to add a little color to your business, nothing happens, and you fail miserably in your attempt to appease your customers.
What is that your business lacks but others have?
The common thing that most businesses lack is an online presence, a website that connects them to the outer world.
Sometimes, businesses do not opt for designing a website because they fear the costs. But, a little investment can take you a long way.
Your website marks your presence in the virtual world, and as you know, the competition is too fierce over there, and your survival gets more complicated unless you have an excellent website designed for your business.
Here comes the point of our discussion regarding hiring web design companies for your business needs.
Your business is important and by now you know why it is more important to have an online presence, but the question is what kind of a website should you design?
It is your voice that reaches your target audience and remember yours is not the only voice that they hear.  There are others too, so if you have a pleasant and attractive voice, they will hear you.
How do you make yourself heard?
Design a beautiful website that is simple and professional yet, unique.
But, it takes some skills and expertise to create a professionally qualifying website, and only an expert can help you with that.
Now you know the importance of having a website, but there is more to it.
These days even a high school student can help you design a website. But, we do not want something that is useless. We need something that can attract your potential customers to your business, and this is where web design companies come into the scenario.
There are a large number of companies offering website design services but how do you choose the best one? What are the criterions?
What am I here for but to help you.
And you need to consider:
1. Experienced hands:
What I often see is that people are tempted to settle for anything less if they can get a profit of a few bucks with a company. You were trying to save money, but you will have to spend double the amount on repairing the damage that emerged due to the inexperience.
You need to search for someone who has experience. You need to examine the following three things that will help you to determine whether the company you are planning to hire is experienced or not:
Quality of the works specified in the portfolio
Overall years of experience
Number of clients
As the number of years increases, you can trust the web design company's loyalty. It shows that people believe them and are entrusting them to take their dreams to reality.
They maintain a thread of consistency and are on the quest of weaving in high-end professional and state-of-the-art technology web designs to satisfy their clients.
Also, the customers love their designs that are unique and stand out from the regular ones that we can see almost everywhere.
If a company has a wide array of clients, it indicates that they have experience across varying industry domains and are successful in satisfying their customers.
Usually, when someone satisfies their clients, it shows their caliber. But, another important point to note is that they commit a project only if it is possible to fulfill.
Find out:
The number of employees working in the firm
The number of clients
The number of years of experience that they have
You do not want to end up with someone who will make things difficult for you because they don't even understand what your requirements are.
But you need someone who knows what exactly you need so that your business reaches the right audience and it generates sales.
2. Portfolio:
A portfolio speaks a lot.
One of the most important things that give you confidence when choosing a particular web development company is their portfolio of live projects.
A glance at their existing website designs will help you gain a deeper insight into their skills and expertise and also shows how well they can help you out in your business venture.
Examine whether they have been working projects similar to yours. If so, then shortlist them.
3. What's their price?
Once you decide upon choosing a particular web development company for your project, the price is a thing.
You do not want to pick someone who will charge an unreasonably huge amount.
Check out the criteria on which they arrange their price:
Like for example:
The number of people in their team working on the project
The time each of them will be spending on your project.
The number of days for which they will be working on your project.
Check whether they will provide post-project support and maintenance.
Are they ready to listen?
It is not that you do not know anything about your business, but you might have been told by people not to put forward your ideas while explaining your business to the service provider.
But, it is a good way of testing how well your service provider responds.
Put forth your ideas. Check out what is their response whether they are ready to listen.
A successful website is accomplished only when all the people including the business owner has some ideas to contribute and you being the owner have the full rights to express your views when your website is designed.
4. What are their ideas?
A website design company needs to listen to you as well as speak their viewpoints too.
Unless they tell you what their ideas are, it is never possible to develop a great website.
Only if you approve their ideas, can they execute those successfully and move forward.
If they work without seeking your ideas on their design it is a waste because in future if you do not approve of their design, it will be in vain.
There will be a lot of rework.
So, ensure that your service provider is ready to discuss their ideas with you.
5. They are the know all: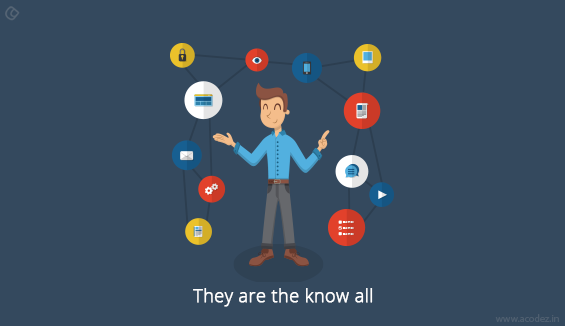 Your web design company should have an in-depth knowledge of the various industry domains and should have worked across these.
They should have served clients across the globe.
Check whether they know CMS and are utilizing the same for their projects.
Examine their views on responsiveness.
Ask them whether they are going to provide you with a site that is responsive.
Also, do not forget mobile friendliness.
This is one of the important factors that you need to consider when handing over your project to someone.
Ask them whether they will design a website that works across a variety of devices and is compatible with all kinds of browsers.
The next thing is check for their experience because you do not want someone who would flee overnight leaving you in dismay with an incomplete website.
Also Read: 10 Questions to Ask Before Hiring a Web Design company in India
6. SEO and content:
Of course, it is not a new thing.
You know the importance of SEO and content for a website, or moreover, we can discuss inbound marketing.
Your web design company should be a total service provider who should assist you with digital marketing solutions including SEO and content writing.
So, now you know what is the criteria to select the best web design company in India.
Do you have any more questions or queries on what kind of a website design company should be hired for your website design needs?
If so, let us know!
We will help you out.
Acodez IT Solutions is a web design company in India providing a wide range of website design and development solutions to our clients across the globe.
We also a professional SEO agency in India offering all kinds of inbound marketing services
Contact our team for further assistance.
Looking for a good team
for your next project?
Contact us and we'll give you a preliminary free consultation
on the web & mobile strategy that'd suit your needs best.