Understanding Google Sandbox should now be an important task for webmasters and search engine optimizers anymore. So, what does it actually mean if your site falls prey to Google Sandbox?
Firstly, let us find out what exactly is Google Sandbox.
What is google sandbox
Google Sandbox is a filter that is assumed to have been inserted on new websites. With Google Sandbox being placed on a website, the site's rankings will start to get affected. The most important keywords and keyword phrases will start experiencing a fall in their rankings. Regardless of whether your site has numerous incoming links, highest ranks on Google or excellent content; there are possibilities that it can be impacted by the Sandbox effect. The main objective of Sandbox is to prevent spam sites from emerging or the process getting repeated.
This less known phenomenon is influencing the ranking factor of websites as it acts as a temporary filter before a new website can go live on the Google search results page.
SEOs now need to take into account Google's algorithms, which has also triggered the influence of Sandbox. Once you find out how to rank a website on the top and acquire traffic organically, the next move is to apply the same technique to spammy sites and to get these to the top. Though it can get your site to the top, the problem is that it delivers low quality and inaccurate search results. This will ultimately end up such sites within the sandbox and if you are trapped inside Sandbox, you might face two kinds of outcomes, which include:
There will be a re-evaluation of your site. The strategy is to interpret whether you are a spammer or a manipulator from the perspective of SEO results.
The other outcome is that you clear the re-evaluation test and are provided with the clearance papers, which will move you out of the penalty sandbox. Now you are eligible to compete in the Google search rankings.
If you are charged with the first kind of outcome, then you have less time to fix and lot to do. You will be penalized such that you will have a hard time emerging out of the sandbox without being scratched.
Businesses or webmasters attempting black hat or deeply grey hat SEO techniques be warned – as this kind of SEO is challenging and land you in trouble unless you are careful of closing all the loopholes that could get you penalized. The simple technique is to refrain yourself from attempting it unless you have a clear idea of what you are doing. Why not choose the organic and most successful path of white hat technique – wherein you can create excellent content and apply organic modes of online marketing.
We do understand that you are greatly confused and are still thinking whether such a thing as the Google Sandbox is actually existent. Yes, the belief is that it exists and we have pieces of evidence to prove it.
Google Sandbox effect
Webmasters and businesses are implementing a number of SEO tactics and ideas to get their site to the top. So, when a new site is up on the list, Google examines for some variant ideas to discover and rank the site in case of the ranking algorithms. Not only does Google treat it as a special case, but also the owner of the site or the webmaster needs to take care of it.
We can take an example for sorting this out – how do we generate trust when we are new to the market? No one is aware of who or what you are, and your capabilities. But, we need to convince them. And, to convince someone – interaction should happen, which means interaction is the first step to introducing the business to someone. And, a continuous interaction generates familiarity, which will slowly tell the people whether you are trustworthy or not. This is the same kind of approach that Google search ranking algorithms applies for ranking new sites.
The fact is that here everyone is hesitant to join with newcomers until they are proved helpful and trustworthy. This kind of suspicion is quite understandable. Here, the case is with websites rather than people. Sandboxes are considered to be dynamic in nature. So, we can expect the Google Sandbox algorithms to be modified and amended over time, as we have seen with the other types of search engine ranking aspects. This also means that the strategies that are being used now might change over time and we should be prepared to embrace the change that would strike in the future.  
A simple definition for the Google Sandbox effect is that it is one of the ranking factors, which will decide the position of the newly launched sites on Google – and get ready to accept the new changes or strategies that would be laid over or emphasized by this over time.
This could actually make it challenging for webmasters to optimize sites, while preventing themselves from being trapped within the sandbox as they prepare to launch their site. Whether you fall prey to the sandbox for not obeying the pre-established strategies or avoid being penalized for not fulfilling the optimization strategies, your major objective is to rank your site on the top. So, you need to be careful to not get trapped in the sandbox as we can never predict the amount of effort that you will have to put in to be released out of the sandbox and then, acquire some traffic for the search keywords that you have set up for your pages.
Now that you have an idea of why your site might get Sandboxed, here are a few frequently asked questions related to sandboxes:
Why does the Sandbox algorithm trap your website?
Why does Google organize the Sandbox?
The assumption is that this filter is applicable for new sites to prevent spam-related sites from attempting to add a number of purchased links and then, ranking high for certain keywords from the launch date. If there is a suspiciously large number of links pointing to a site from the date of its launch, then, Google automatically rates these as unnatural. It is considered that spammy sites utilize all kinds of inorganic means to reach the top of the search results, ultimately grabbing high sales, if not caught by Google red handed for violating the Google's terms of service, which they repeat over time. In order to prevent this, Google has decided to subject new sites to a probation tenure, which is referred to as the Google Sandbox.
There are assumptions from experts that the Google sandbox might be a separate filter unlike the other alleged Google filters. While there are also speculations that Google might not use filters at all, let us not push away the possibility that Google algorithms are keeping an eye out for trespassers.
When did the Google sandbox first happen?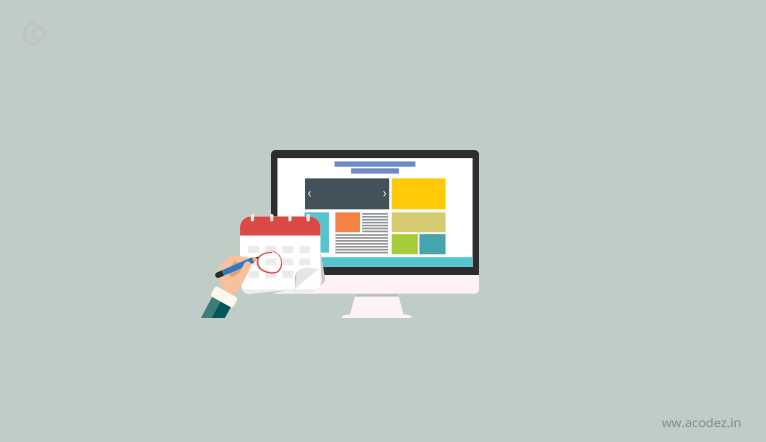 In the March of 2004, Google Sandbox started impacting websites that were newly being launched. Websites launched during or after this period started being affected for various ranking factors and were trapped inside by the Sandbox. Though the websites managed to grab some strong incoming links, good Google page ranks, still the rankings were low.
What sites are trapped within the Sandbox?
All kinds of sites can find an entry into the Sandbox, though a variety of factors decide how long they will stay here. Sites that are competing for keywords with high demand experience more of a scrutiny within the Sandbox.
If you are probably wondering why your site was never caught by Sandbox, it could be due to many reasons. A site that was here before March 2004 has least chances of being trapped within the Sandbox. Sites that choose non-competitive keywords often do not get trapped within the Sandbox as there is no point.
How long does a site have to be inside the Sandbox?
Three to four months is often considered as the normal time frame, though it could vary from one to six months on the basis of various factors. If you have non-competitive keywords or phrases, your site' stay would be apparently lesser. Though, highly competitive keywords would be in for a longer time frame.
What are the variable lengths of stay within the Sandbox?
As we have already discussed, the lengths of stay within the Sandbox are variable. The higher the competency of the keyword or phrase, the longer would be the stay. There is possibility that the filter would lose out on its dampening effect after about three months.
How to find out if you are in the Sandbox?
You can search for evidences that prove Sandbox activities. Examine whether it has a strong Google page rank or incoming links that are good. Check for the search results on secondary search phrases. If you cannot locate your site within any of the prominent searches, then, probably it has been trapped by the Sandbox.
Will joining Google Adwords or Google Adsense prevent from being trapped within the Sandbox?
The truth is that none of these programs in fact have an effect on how long your site will be trapped within the Sandbox. Though it can provide you with traffic, there is no guarantee for how long your site will stay within the Sandbox. But, the belief is that being a part of Google's advertising programs can prevent your site from being trapped within the Sandbox or shorten your stay within the sandbox which holds no truth.
How to kick out of Google Sandbox Effect?
1. Target low search volume and low competition keywords:
Let us move away from targeting high volume keywords with less competition, which is what basic SEO revolves around.
Research keywords that have low search volume as well as low competition. Create insightful content based on these keywords and find your way out of the sandbox.
2. Following Silo structure
It revolves around creating insightful money pages, referred to as silos, on your blog. Then you can create more of pillow blog posts that will help primary blog pages to rank based on these silos and those interlinking silos within these.
3. Acquiring more comments
This will serve as social proof for your visitors who reach out to your site bringing about more conversion.
4. Getting good velocity on links
The velocity of links refers to the rate at which you can build backlinks for your site. People usually bring in a lot of links right away after developing content, which doesn't work.
5. On-page interactions are excellent and lead to conversion
You need to organically increase the interaction time of your people on your site. This is possible by increasing the quality of content on your site.
Here is a list of Google Sandbox and penalty checker tools
This tool invented by Pixelgroove is trending and is the easiest on the list. You just have to add your URL to it. Plug and play.
This is divide into three types, including:
Deindexed: This is the one that can be used for a domain banded by Google.
Penalized: The domain or page name exists. But, it is not possible to locate the page using direct queries. This might have been applied by Google algorithm or manually by the Google quality engine.
Sandboxed: There are no domains or pages that have been deindexed or penalized, but the traffic from your search engines have dropped drastically.
Google sandbox is considered to be a myth by many, while others have proved the existence of Sandbox through evidences that we have seen throughout the post. Believe it or not, Google has its ways of screwing up artificial activities that are not approved. So, it is good to always follow the SEO best practices while optimizing your sites.
If you need any assistance with site optimization, regardless of whether it is to enhance the ranking of an existing site or to strategize SEO activities for a new site, we can help.
Acodez is a Digital Marketing Agency in India offering all kinds of digital marketing and SEO activities to help take client businesses to the next level. We are also a web development company in India offering A to Z website-related services. 
Looking for a good team
for your next project?
Contact us and we'll give you a preliminary free consultation
on the web & mobile strategy that'd suit your needs best.