The illustration is an important part of web design – in fact, web design seems to be clumsy without indulging into illustration. So the web design industry has ensured that you have a wide range of options when it comes to implementing illustrations in web designs – these options would ensure that there is not even a single moment of boredom when you involve illustrations in web design.
But before we proceed and take a look at what 'illustrations' are actually – it is important to understand 'illustrations'. It is mainly used to provide clarity. This clarity is accomplished by using or implementing examples for whatever is being illustrated. And further, this is enhanced by using visually appealing features that would further add beauty to the illustrations and/or provide descriptions on what is being illustrated.
In fact, both adding the appeal and descriptions to explain the illustration are functionalities that are performed at a single go. Explanation and decoration are two activities that complement one another. So when you try to add beauty to whatever you are illustrating, seek whether it is descriptive. So this is where illustration comes into the bigger picture by providing further appeal to the description that is being illustrated through your design.
Sometimes, you might have seen that however non-descriptive a design is if it looks appealing, it succeeds (through user experience and others are factors that enter later into the picture). But many a time, an illustration, if wisely implemented, is able to describe the beauty and functionality. So here we will discuss some of the interesting tips to ensure that beauty and brains work hand in hand through with illustrations in web design.
Where Does Style Stand?
If we ask you to not think about style, we do understand it would be an oops moment – but let us not focus too much on style. Your work is important, style is secondary and will automatically bloom when your drawings are attaining perfection to the core. As you continue to focus and work on your drawings or illustration, there are a lot of findings that you can discover, which will help you to stay rooted in your work better. Of course, being influenced or deriving ideas from someone else's drawings could add some extra color, though copying is strictly forbidden. This will help you to mind map what are the elements necessary for your project and help you to retain what is needed while eliminating the clutter.
In fact, you can focus on their work, and even take a test on what are the seemingly necessary components and what can be avoided – this will help to fasten your process. With experience, style improves. As an exercise, when you find the time, we would recommend you to flip back into some of the previous drawings of yours and examine the progress you have made over time. There should be some progress – if you think there are no improvements, then it is time that you followed some of the practices that we would be taking you through.
Digital or Paper
There are some psychological aspects related to the illustrations that you use. Of course, when you are using digital technologies to create your illustrations – you are saving it for a lifetime. You can retrieve it with ease and do whatever you want to do on it without having to tear it off again and again. But how do you think on your monitor? The new artificial intelligence and machine learning techniques are evolving to maybe think like humans, but we are still far away from a point when we can think using the brains of these machines.
The illustration in web design is done best when you use paper – you have a closer sense of attachment – all the emotions are connected and you can make it and feel it better than on screen. Your hands are in close contact with the paper, where you can actually see and measure the areas well. When it comes to your screen, a lot of effort is required as you have to immerse yourself deeply into deciding what requires to be readjusted and refitted to appear appealing. Paper is effortless when compared with digital.
Just think of writing, for instance, when you are typing on the keyboard, the feeling that you get differs from how it feels when you write with a pen on a piece of paper. So it gives you a better sense of what you are going to write next when you are writing on paper rather than using the keyboard to type. As you know, the paper has been around us since time unknown – the day man found that we could use wood to produce paper, to which we can pen down our thoughts. So why not give it a try next time.
Do Not Depend Too Much On A Tool
As we discussed in the above point regarding the comfort of using paper for drawing than going digital, here we are going to throw light on our thoughts on how too much of digital dependency could spoil things.
A lot of software tools are available to work on the illustrations – including Photoshop brushes, Apple pencils, iPads, Wacom tablets, and even texture packs. Of course, all these tools are a part of the visual integration that an illustrator requires. But dependency on a tool for a long time would do less good than harm. There is always a constant calling to stay updated. Remember none of the digital tools is magical – they have been developed by humans like you and me.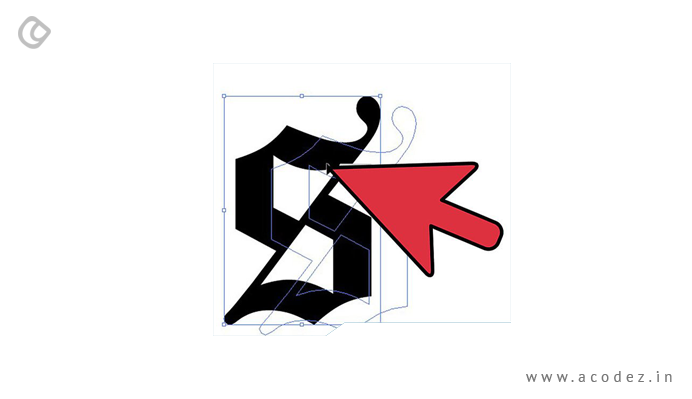 There is no intuitive action that these tools are bound to make unless you provide the directions. The tools are dumb unless the right instructions reach these. For instance, if you pick a tool and wait for it to act according to what your thoughts are, you will have to wait all your lifetime. It is not going to budge. So it is important that you know very well what you are going to do with a tool that you choose – only you can instruct your tool what has to be done.
Let us start with your kit wishlist – it is important to filter the products you have there – some of these might be important, while some might not be required. So start filtering out what is not required, while retaining only those tools that are necessary for your project.
Meeting The Timelines
We have all been in situations – where we have been under the radar to complete a project. Sometimes, a project might seem to be very easy and we end up requesting less time. But once we start working on it, we realize this would take ages. Going back to the client and extending the timelines is considered to be unprofessional. So in that case, what you do is get more and more people on your team, and everyone start working on it – to ensure that it is delivered on time. A lot of other things could mess up your plans – suppose you promise to deliver a project within a working day – it sometimes is not possible to make the delivery. Moreover, after four to five hours of working continuously without a break, you are tired and in no mood to pursue the rest. So you end up abandoning the thought of carrying out with focus.
Of course, is important that we stick to the deadlines. But unless you have a clear picture of where you are going and how you would be completing a project in a specified time, you would not be able to complete it. We all feel exhausted after working for a couple of hours. So make sure that you are not requesting a timeline wherein you would have to hurry through your projects.
Ideas Can Be Used As An Influence, But Nothing More
As we discussed, it is good to derive influence from certain ideas that people have already used, but copying the same thing on to your platter would not be an amazing idea. You have all the resources, tools, etc. with you, then why copy ideas that belong to others. You might think that no one is going to understand if you steal one or two ideas from other illustrations, but man, the world of online is too huge and you would end up becoming a prey for the trollers online.
You could grab ideas and then modify these with your own. So never think of stealing what belongs to others, but you can always enhance these by adding your own thoughts.
Put Your Clients First
Your client needs should be your priority. It is for your clients that you are developing this. So as a team, it is important that you contemplate, collaborate and then come up with ideas that do not collide with others, but fuel your effort and struggle to present a neat work.
With great ideas, emerge great designs. And with great designs, come customers and ultimately the business hits rocks, which is what we all want for our clients.
If you need help with illustration, consider seeking help from an experienced external agency like us.
Acodez is a web design company India offering all kinds of web design and web development services at affordable prices. We are also an SEO agency, offering inbound marketing solutions to help take client businesses to the next level. We have already helped many of our clients to find success in reaching great heights through our services. You can also with the right blend of design, code (when planning, research, analysis, design, and development collaborate).