Basics of branding design and its benefits
A few days ago when I was having a chat with my friend who is a Mobile App developer about WhatsApp. Suddenly the topic of question WhatsApp being acquired by Facebook for US$19.3 billion came up. One of the main questions that arose was "Why did Facebook pay such a huge amount to acquire WhatsApp?" when they could have easily developed a similar app with the help of their developer for quite a small amount. If you too come across similar questions in the past or future, the simple answer to this question is that Facebook paid this amount for the brand of WhatsApp and not the app.
Now a major question arises What is branding and how it benefits the companies.
Brand in the earlier days used to be the name, term, design, symbol, or other such distinctive feature that helps the customers distinguish the products and services. In the recent days, brand constitutes the promise you make to your customer and the experience that you provide them. It helps them to get an idea of what the customers can expect from your products and services and what differentiates your products and services from your competitors.
A brand is believed to be the intangible asset and yet the most valuable asset of the company.
Every year millions of startups are set up every year that roughly constitutes to about 3-4 startups are set up every second. Now, you might be wondering what happens to these startups. Almost 90% of these startups fail, and a majority of those that survive are not able to create a brand name for themselves.
Benefits of having a strong brand identity
Having a strong brand identity is quite necessary to have a successful business. A strong brand identity helps the business in many ways. Here are some of the ways in which having a brand identity can help you in the long run.
Helps influence customers
Having a brand name helps influence the customers. Even the dedicated customers of your competitors on hearing the positive reviews of your products may tend towards your product and give it a try if you have a good brand name. In some of the cases, these act as replacement options to the original products. For example, Let's consider that you are planning to have a sip of Coke and you cannot find one. If you are provided with two alternatives, i.e., Pepsi and an unknown product. A majority of the people will opt for Pepsi as it is quite a reputable brand and has created a name for itself. Even the users who have no information about the quality of Pepsi will opt for the same as they have an idea that these are quite similar.
Helps extend the business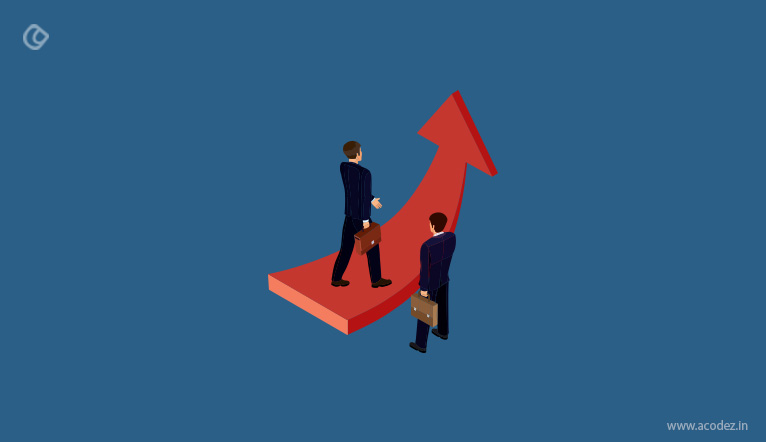 The brand name also helps in extending the business. Any businessmen wish to expand their business and want to reach a large number of people. The brand helps you to achieve this goal as using this helps you to reach a large number of people. A number of other big and small business want to become a part of your business. This can help you to extend your reach to different areas. This further increases your sales and provides huge benefits. McDonald's has been able to open their chains in different parts of the world. Not only that, but they also pay a certain amount of fees and make arrangements of the location for the same.
Create customer loyalty
One of the most sought out things nowadays is the customer loyalty. Customer loyalty is considered far much better than the customer satisfaction. It is because, with the customer satisfaction, there are very few chances that they will return. But, if a customer is loyal to you, you can rest assured that they will come to you again and again. If you focus solely on customer satisfaction, you need to focus on price sensitivity and competitive promotions. In this case, you have to invest in marketing as well. Whereas if you focus on customer loyalty and can achieve this dream, you do not need to worry about these. You then need to spend less on marketing. Having a good customer loyalty helps you to better reach the people with the word of mouth which acts as the best form of advertisement.
Increase in sales
With the increase in the brand name, the sales increase rapidly as more and more users come to know and believe in the services provided by the organization. Along with the same, it also helps to reach a large number of people thereby leading to the increase in the number of sales. This helps increase the revenue of the company and helps in further growth.
Protection from competitors
A brand gets better preference in the eyes of the users. Even though similar copycat products are available with lower prices, the buyers tend to buy the products from their preferred brands. This helps in providing you with the protection from the competitors.
Creates an identity bigger than the person
A brand helps you to reach a large number of people and is always bigger than the identity of a person. Let's undertake the example of Facebook and Mark Zuckerberg. Both of these are quite popular. But even normal Facebook users or nonusers know about Facebook even though they might have no idea of its founder. Only a few dedicated users know about Mark Zuckerberg. The identity and the popularity of the same can also be attributed to Facebook. Hence the brands help you to create an identity bigger than the person. This, in turn, makes easier for the person to get identified with a brand.
Help in introducing new products:
Every business in future wish to expand their business. Having a brand name helps you to introduce new products. Even the new products that you introduce is able to get the popularity as it is associated with your brand and the people have the faith that similar services and quality will be provided. Not only that, you have a proper knowledge of what the customers expect from you. This, in turn, helps you to provide the best services for your customers. E.g. Apple after the success of Mac launched iPod, iPad, and iPhone which made wonders in their respective fields. It is because of the brand name Apple and the belief of the people in the same.
Increase the worth of the company
In the terms of accounts, the brand of the company is an intangible asset and yet is the most valuable one. The company has a good brand name has more worth than a similar company with the same resources available at its disposal. Let's take the case of WhatsApp. In this case, similar apps have not been able to get such acquisition amounts even though they had similar hardware and software resources. It is because of the brand name of WhatsApp.
As we have come to know the benefits of having a strong brand name and hence conclude that it yields better returns. Now a major question arises, how to create a strong brand name.
How to create a strong brand name?
Branding design or the process of creating a brand name is an art which takes years to master and can be lost in an instant. It is a continuous process and it is necessary that you always strive to provide the best services to the customers. Here are some of the ways in which you can create a strong brand name.
Create a unique product that the users need
Before starting the process of creating a brand name, it is necessary that you create a unique product. Even the existing products or services can be taken into consideration if you believe that you can provide better services as compared to your competitors.
Choose a good name for your business
Choosing a good name for your business is quite necessary as this constitutes the name by which you will be remembered. It is necessary to choose such a name that can be easily remembered. It must also be easy to pronounce and remember. It must also be kept in mind that the name of the business must be related to the business you are involved in. This can help your users to identify the business you are into by your name.
Design a professional logo, templates, card, and website
The logo, templates, websites, business cards etc. play a major role in the branding of a business. Hence, it is advised to get the logo, website, business cards, etc. designed by the experts. It also helps the users to identify your products and distinguish it from your competitors.
Develop a brand tagline and brand attributes
A brand tagline and the brand attributes are quite essential. This helps you to reflect your business principles and ethics. It is necessary that each of your employees have a proper idea of your brand tagline and attributes. Every employee must follow the brand taglines and attributes.
Provide the best services to the customers
One of the most important things in creating a brand name is that you must be able to provide the best services to your customers. This doesn't only include the sales services but also the after sales services if the product requires so. This helps in getting better reviews and helps in reaching a large number of people with the help of words of mouth.
Summary
With the help of ideas mentioned here, you will be able to incorporate some changes in your business to help you achieve the desired goals. Even the new business can be benefitted by it and increase their sales and income. However, it is also necessary to keep an eye on the latest changes taking place and learn from the same and implement it in your business.
Acodez is a leading branding agency in India provides the best branding design services to its clients and helps them to create a brand name of their own. Some of these services include logo design, graphic design, infographics design, and print design. Some other services like explainer videos making and creative copywriting services are also provided. Our experience of having worked on more than 600 projects has helped us know the requirements of the clients and provided the best services to them. 
Looking for a good team
for your next project?
Contact us and we'll give you a preliminary free consultation
on the web & mobile strategy that'd suit your needs best.