It is highly confusing when it comes to choosing the right platform for designing your e-commerce site, given the wide range of e-commerce platforms that are available these days. And there are a number of website hosting companies that can help with the hosting process if you are not interested in doing that all by yourself. So now choosing an e-commerce platform is what matters.
Magento and Drupal are among those e-commerce platforms that have been gaining popularity over the years. And most people are using these for powering their e-commerce site development. But which is the best of the two?
To help you zero down on either Magento or Drupal, we have decided to take you through comparisons of both.
Drupal
Acquire the Drupal core, which comes with a range of e-commerce functionalities, including product display, order acceptance, invoice tracking, and payment monitoring. Also, besides these, it offers a range of other features, which allow you to link to shopping carts, shipping services, and payment gateways.
Once Drupal Core is installed using cPanel, you can install and configure Drupal Commerce. Some of the most popular brands using Drupal Commerce include Doctors of BC, The United Kingdom Royal Mail, Tech Coast Angels and even Time Warner Music.
Features of Drupal
It blends in commerce, content, community and acquires more traffic, thereby enhancing the digital experience.
You can customize your online store rather than using a preset structure for your online store. This gives you more space to choose what you want to include and what you do not want on your site – absolutely, a chance to give your people what they need.
Since it is built on top of enterprise CMS, it gives a platform to blend in content and products very well – which is driven by amazing user experience – as sales can be conducted, regardless of whether they are offline or online. It comes with optimized merchandise tools and a range of SEO features.
Magento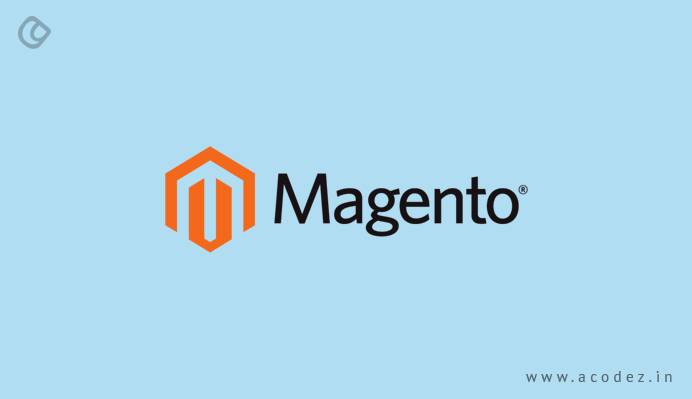 This open-source platform is particularly designed for e-commerce. Written in PHP language, it also includes the Zend framework and implements the MySQL relational database system. Owned by eBay, it was later taken over by Permira Funds, which is known for making long-term investments. With this support, Magento has gained a high range of stability and it is anticipated that it will continue winning hearts with a wide range of features that it exhibits.
It is available for free and it is powering more than 200,000 online stores worldwide. If you are looking forward to getting your site up and run it all by yourself, while learning the minute technical details that come with it, then this is the best choice and learning platform for you to set your store.
This shopping cart is available in multiple languages, currencies and everything else required by other geographical locations. It has wide community support as well, so even if you are doing it all by yourself, then you can get help whenever you need.
You can get the standard Magento modules at the marketplace. Or get a developer to build an extension or update that is customized just for your site.
Differences Between Drupal and Magento
Let us take a close look at how Drupal differs from Magento or vice-versa:
1. Installation: Which is Easier?
It is possible to install Magento and Drupal commerce from the beginning. All you have to do is download the installation package, load it and then install.
When it comes to Drupal, you have to start installing the Drupal CMS. Next, enable Commerce or you can make use of the installation profile, which enables to configure the commerce by itself.
Next is hosting – it is your choice – whether you want to do it yourself or get a hosting company does it. A one-click configuration followed by installation suffices this – which saves you time and effort – though it might be expensive when it comes to getting help with hosting.
2. 
How Easy is Each?
Drupal Commerce:
This is an e-commerce platform that is built on Drupal CMS. So, if you are quite familiar with Drupal, then this would be the right choice for you. This would be easier when compared with Magento or for that matter, any other e-commerce platforms. But when it comes to learning from scratch, this might not be an ideal choice for you.
Magento:
This would be the right choice for you if you are an experienced hand at developing e-commerce or online stores. You can easily experiment with the wide range of features that it offers, customizing and developing a store just as your client or end user is looking for.
It is clean and neat, with a magical stroke on code, design and other aspects of the platform done right.
It offers an easy-to-use interface, which is what both the users and visitors are looking for.
3. 
Are These Search Engine Friendly?
Drupal:
Drupal Commerce comes with certain modules that ensure that the platform's SEO is enabled. You have the liberty to install modules, including Google Analytics, URL management, a site map generator, a robots.txt generator, meta-tag systems, and others. However, you would need to employ some effort to customize the platform to get the SEO running.
Magento:
With Magento, SEO is easy. All the SEO tools have been built right into the e-commerce platform. All that users have to do is adjust URLs, double check search terms, meta info for categories as well as products and ranking by integrating with Google. The SEO package that Magento offers is all-inclusive.
4. 
How is the Integration Ecosystem?
Drupal:
Drupal can collaborate with Android, iPhone/iPad, Windows, Mac, and other web-related devices. It is also capable of operating jointly with a range of systems and apps, such as Twitter, Pinterest, Facebook, and SagePay. It can integrate very well with most of the social media network, making it easier for customers to share the purchases that they make along with their reviews over these networks, which makes it easier to find new customers.
Magento:
Magento is also capable of integrating with web-based devices, OS, such as Windows, Android, and Mac. Also, integration with a range of systems and apps, such as eBay is also possible with Magento. Some of these systems and apps even include Bee Tailer, Mandrill, Twitter, bKash, Facebook, Pay One and Cash on Delivery. With Magento, you will realize all your business requirements, exactly how you want those to be.
Also with Magento, it is easier to build new customers and retain them forever. You can customize targeted sales and special offers as it is capable of tracking their past shopping behavior. Get your customers to love your store with a range of customized options.
5. 
What are the Maintenance Costs?
Since both are open-source projects, they are available absolutely free of cost.
6. 
Customizability Counts
Drupal:
When it comes to Drupal, it is highly customizable – thanks to being Modular. It is possible to choose the modules that you would need for creating your online store – meeting your business requirements. Now, the versatility offered by Drupal makes it easier to collaborate features from commerce – owing to the connection that it has with Drupal CMs.
But a good theme and some design effort would make your site look amazing.
Magento:
It is possible to customize Magento to meet your business needs, but you need to be an expert at it. Some of its features include images that can be zoomed with ease, reviews that are targeted at increasing sales and responsive and mobile-ready design.
All you have to do is customize your site's appearance to meet your business' needs, provided you need to be an expert and not an amateur at what you are doing.
7. 
Hosted or Self-hosted: How do They Respond?
It is requisite that both these platforms be hosted.
Hosting would be a burden on your expenses, but choosing a host is more of a difficulty as you want one that is capable of understanding what your business needs are and offer a great deal of versatility, security, and scalability.
8. 
Reaching out Audiences
Drupal:
It is the best for both large-scale businesses as well as start-ups. Though it might not be great at customization it would allow users to get their site up quite fast.
Magento:
This is also well-suited for all kinds of businesses, regardless of their size or the domain that they are focusing on. If you are an expert at Magento and can offer something unique, and invest some time and money, then go for this.
9. 
Mobile Ready
With Drupal, you can get a fully responsive design laid out for your e-commerce website. It offers slideshow on the homepage, customized layout, and multi-level responsive header menu. It comes with six preset color schemes, customized color options, box shadows, background texture options, and mobile-readiness.
Magento does not lack any of these. It offers to ensure that your site is accessible across a wide range of devices.
Conclusion
Drupal was designed with content management in mind; however, the makers of Magento has an exclusive e-commerce platform in their minds.
If you are a large e-commerce business and capable of investing a lot of money on your website design, then go with Magento Enterprise.
But if your small e-commerce business got a lot of content and product offerings to be integrated, then it would be ideal to go with Drupal Commerce.
Now, it is your choice.
Acodez is a web design and web development company in India offering all kinds of web design services to our clients in India and abroad. For further inquiries, contact us today.
Looking for a good team
for your next project?
Contact us and we'll give you a preliminary free consultation
on the web & mobile strategy that'd suit your needs best.