The demand for mobile apps is always on the rise. Reports by Statista show that the global mobile app revenues are set to increase from USD581.9b to USD693b between 2020 and 2021.
These figures have opened the door for startups seeking to leverage consumers' need for speed, convenience, and simplicity that comes with mobile apps.
A dedicated, flexible, and customer-friendly mobile app will improve your interaction with target users, as well as enable your business to provide personalized services.
As businesses seek to grow, predict, and meet customers' needs and demands accurately and promptly, they have to invest in the right kind of mobile apps.
Mobile apps enable businesses to stay connected to their audience because they come with enriched and creative custom user interfaces, which provide multiple ways of engaging with users.
This article covers ten mobile app ideas for startups in 2021, including the benefits.
Why Mobile Apps?
There are plenty of reasons to invest in mobile apps. First, more than 65% of people visit online platforms like websites and eCommerce stores using smartphones.
As of 2017, less than 60% of the people used their mobile phones for shopping or accessing social media platforms, but this figure has since grown to more than 65%.
This global trend helps to affirm the presence of opportunities where businesses can market and sell more products and services.
Second, mobile app ideas for startups offer lucrative opportunities for eCommerce businesses because internet penetration stands at close to 50% per region across the globe.
Indeed access to the internet is more than 85% in developed countries and close to 50% in developing countries.
Therefore, by 2021, businesses should expect more visibility and uptake of products and services marketed through mobile apps.
Third, the mobile share of the internet space is about 50%, confirming the increased use of mobile phones relative to websites.
The mobile share of the time spent on the internet stood at 26% in 2014 but has since grown to 39%, 45%, and 49% in 2017, 2018, and 2019 respectively.
As the trend continues to point to the increased demand and usage of mobile phones, so should businesses take advantage by developing advanced and customer friendly mobile apps.
But which are the best mobile app ideas for startups in 2021? Let's have a look.
Travel Planning App
This intelligent mobile app will enable travelers to plan their trips better by syncing the office schedule with the application. Many people find it difficult to plan trips or determine the right budget for places to visit.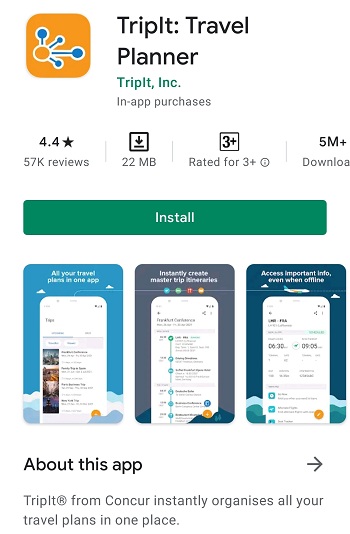 By using other tools like Google Analytics, the app can collect data inputs pertaining to your favorite destinations. It will then use your preferences and work schedule to match your desired vacations and suggest the best date to go on a trip.
This mobile app idea for startups in 2021 is easy to implement because it uses the already existing knowledge of BigData analysis.
The travel plan app captures the destination's opening and closing time, and the important places to visit while fitting them into the trip chart.
Travel planning apps of the future will have an expense tracker, enabling users to monitor their expenses and keep records of their invoices, bills, and reports.
The in-app calculator can also enable travelers to assess the financial risk involved in spending on specific activities while traveling and easily adjust their goals.
The COVID-19 pandemic has also revolutionized how people travel by enhancing the uptake of virtual tours. Virtual traveling applications are now on the rise, enabling developers to use virtual reality (VR) technology to create apps to view their favorite destinations.
Such tools form a basis for startups in 2021, as many people have learned that they can travel and take part in their favorite activities while still at home.
P2P Payment Solutions
The existing peer-to-peer (P2P) payment applications like PayPal, Venmo, and Google Pay have improved banking by enabling users to instantly transfer funds between bank accounts.
They are reducing the need for expensive and time-consuming third-party intermediaries involved in payment platforms like swift transfers.
As a startup, you can leverage these solutions to improve payment processes.
Technologies like face and voice biometric readers can help businesses streamline their point of sale (POS) processes while ensuring secure payments and optimal customer experience.
Investment and Trading App
Mobile phone users with a keen interest in trading stocks and securities are seeking platforms where they can get a comprehensive knowledge of stocks, shares, and foreign exchange tools and be able to invest in them efficiently.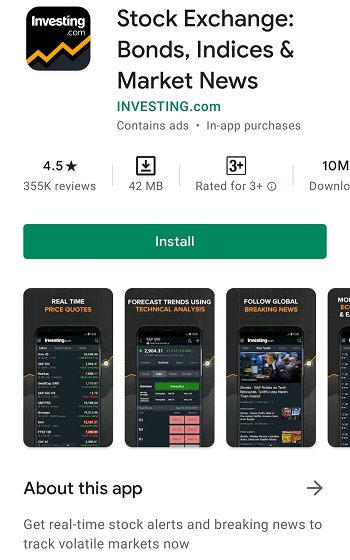 As a business startup, you can meet this need by developing a mobile app technology where users can gather investment data from multiple sources and determine and anticipate the asset's value.
A stock trading app requires time and money to get it off the ground, but it is one of the best app ideas for 2021 going by its ability to improve investors' decision making.
Loan Lending App
This tool ranks among the list of trending ideas for apps in 2021 because it makes borrowing easy.
The P2P lending platform provides a marketplace for borrowers and lenders to connect and cater to the financial needs of each other without having to meet physically or follow a cumbersome loan application process.
Given their quick turnaround time, loan lending apps have become the ideal solution for loan borrowers and payers.
Their demand is set to rise as their features evolve to include a bargain program where borrowers can set their expected loan rates and negotiate with lenders for cheap interest rates.
Picture Translation App
Travelers or business people who frequently move from one region or continent to another often have problems speaking a foreign language or translating content written on travel manuals.
A translation app like Google Translate and Google Lens can enable travelers to translate text in the form of objects, images, files, and text boards into their preferred language.
The app can also have pronunciation features, enabling users to listen, copy, and share content with other people in the destination country.
This AI-based solution is one of the best tools to look out for in 2021. Startups can leverage users in the travel and tourism industry by partnering with travel agencies or travel groups on social media platforms.
Book Sharing App
Book-lovers don't always have to access libraries or buy expensive books and articles on eCommerce stores. Instead, they can use a book sharing app to gather and distribute non-copyrighted content.
The users can register on the app and declare the books in their collection, enabling others in the same location to access them, read, chat, and share knowledge and ideas.
The app also enables users to make an e-book collection for future subscribers.
This trendy mobile app idea for startups in 2021 is incredibly lucrative because it would target modern-day readers and learners who prefer technology over hard copy reading materials.
The developer can also incorporate premium subscription options, enabling users to buy rare books.
Mood Monitoring App
Many people are busy working, or their kids are busy with school work, which can affect a person's mood consciously or unconsciously.
Would you like to escape from a particular mood affecting your quality of life?
People who believe in mood-boosting activities can find the mood monitoring app useful in meeting their daily career and personal goals. The application lets users rate their day and identify patterns that can have a bad effect on their moods.
Developers can include other add-ons, enabling users to add the locations visited and events attended during the day.
The app would then analyze the user's past activities and patterns and recommend ways to improve their mood.
The Moody app and Felgo's app development tool can provide startups with useful ideas on how to develop a reliable and customer friendly mood monitoring app.
Invoicing and Tax Management App
This solution comes with features where users can manage their tax expenses.
It is one of the leading mobile app ideas for startups in 2021 thanks to its in-built calculator, which determines tax according to the user's income and local laws.
The application can also generate invoices, enabling business people to manage their finances seamlessly. Developers can incorporate the two features to make the app more useful while increasing its demand across multiple sectors.
Other features like financial advice can make the application more useful by enabling users to control their operating costs.
The app should analyze investments and expenditures to recommend the right balance to improve the business' after-tax returns. This capability can be installed using Fintech's Robo advising software.
My Carbon Print App
This solution is one of the leading mobile app ideas in 2021 because it aims to control pollution by empowering every individual on the level of carbon footprint (amount of carbon released into the environment by people and companies) they are leaving behind.
Based on augmented reality and machine learning, the application works through a scanner, where the user identifies the type of activity on the app's screen.
For instance, if you're driving yourself to work, the user will identify this activity on the app and obtain the level of the carbon footprint they are likely to leave behind.
Activities new to the application's database will require more assistance from the user. After a month, the tool will have learned the user's activities and create a daily, weekly, and monthly chart showing the usage.
The app will also recommend the necessary changes in habits and behavior, which will make the user's life more eco-friendly.
Flexible Work App
Flexible work culture has been gaining prominence over the recent past, mainly due to the arrival of gen Z and millennials in places of work.
The COVID-19 pandemic has made the demand for remote work to increase because many people have lost their jobs or are required to work from home.
How can Businesses Leverage these Opportunities in 2021?
A work application can meet the needs of people seeking work opportunities by working as a platform where employers share job requirements and the desired skillsets, nature of work, and the hiring process.
Job seekers can also use the platform to connect with employers, enabling interested candidates to find jobs within and outside their physical location.
The app is also essential for people seeking work from home opportunities or passive income jobs, which don't follow a strict work schedule.
On the other hand, employers can attract a pool of highly talented workforce while incurring low recruitment and payroll costs.
Since companies don't have to hire full-time employees, sectors like IT can benefit from using the flexible work app to link employers with talented and cheaper workers.
Students can use the platform to find part-time work as per their schedule. Remote work arrangements also reduce the need to put up physical office spaces, lowering business operating costs.
Conclusion
This collection of mobile app ideas for startups in 2021 incorporates the best tools across multiple domains.
Developers should create tools to leverage the surge in demand for solutions in the travel, education/learning, finance and investment, environmental sustainability, labor, and personal care sectors.
These industries are prime with many mobile phone users seeking to access services from the comfort of their homes.
A dedicated, flexible, and customer-friendly mobile application will meet the needs of users while creating opportunities for businesses to promote their products.
As per the statistics, many people are visiting brands' online product pages using mobile phones instead of web browsers.
With increased internet penetration, mobile apps have become the ideal place for people to get personalized, speedy, and convenient solutions.
Whether you're targeting travelers, students, job seekers, book-lovers, environmental conservationists, businesses using P2P payment solutions and tax filing systems, loan borrowers and lenders, or investors, developing a mobile app should be the first thing to do.
You can customize the app features to meet the needs of multiple users simultaneously, hence, improved demand. Developing an app takes time and resources, but it is essential to keep updating it to meet the current market trends.
Acodez is a renowned web design and Mobile app development company in India. We offer all kinds of website design services to our clients using the latest technologies. We are also a leading digital marketing company providing SEO, SMM, SEM, Inbound marketing services, etc at affordable prices. For further information, please contact us.
Looking for a good team
for your next project?
Contact us and we'll give you a preliminary free consultation
on the web & mobile strategy that'd suit your needs best.