A web site conveys specific messages and is built to reach few goals. Many of them are built to attract users and bring them to business especially e-commerce. Their main target is to attract a large population and make them purchase their products.
Recently, a new phenomenon in human factors came into existence which is called Neuro Web design. It's a method that borrows from various fields and deals with research on motivation, decision making, and neuroscience.
The main goal here is to provide a good method for website creation which is more engaging and effective too. So, let's check the concept of Neuro Web design and its application in this world.
What Is It?
Recently a research was done in neuroscience that focused into how people, their decision making, and their motives that lead them to take action. You might be planning to design a website, an application, software or a game, application of this latest study will definitely help.
Myths
People think that they make decisions after doing a proper research on that issue, but they don't know that most of the choices and decisions arise from subconscious levels of mind.
Another thing is, everyone thinks that they are self assured masters in their choices while actually they make choices based on others' behavior and attitudes.
Before opting for a service or product, we first check other's opinion on it and then decide. We first check the reviews by people before purchasing a product or any service.
In websites like you tube, we automatically think of watching another video when we are finished watching the first one. Even we see recommendations like "You also may be interested in…" in most of the websites leading you to read them one after the other.
In general, we feel more satisfied when there are many alternatives to choices, but the fact is when there are more options to choose from, we can't take a proper decision. We tend to think more due to our inability to take decisions.
A website visitor always reacts to it based on 3 factors, i.e., emotion, logic and instinct which is because of the physical structure of our brains.
The success of a website depends on how these special features are incorporated based on these segments.
There are 3 segments in our brain comprising of the old brain, intermediate brain and recent brain. To grab someone's attention to a website, motivating signals like showing food or using the word 'you' will do the job while grabs attention of intermediate brain, a way should be found out to tap this part of the brain.
People listen to messages from people they like. It's easier for people to find those who are similar to them or those whose background is similar.
Grabbing attention to a website can be done using stories and images that match the targeted visitors and their hopes.
Principles
Here are 6 principles that should be considered while planning a marketing strategy for a website.
1. A Picture that replaces thousands of words
Images are great in replacing words and emotions if they are correctly chosen for the situation. And they are also easily recognized and remembered while dragging one's attention. But writing a small caption or shortened writing on which it has to be focused can be easy and attention grabbing in most cases.
2. Gain or loss?
Whenever this question tosses in one's mind, the fear of loss is much deeper than happiness of gaining the offer. So, when it comes to e-commerce, the stressed situations like only 1 or 2 products left are created where chances/time for thinking is reduced. The customer gets the fear of losing it in the subconscious mind instead of the conscious level. Not only products, but it also applies to information. If you find some information that is hard to find, you give it great value and attention.
3. Creative speaking
If words are attractive, they can bring much gain for the sellers. If the words are creatively manipulated into stories, there are more chances to drag attention to it. The word story itself drags the attention. Images and stories can easily drag people making them read it. The emotions involved in the stories, play a major role and if the images are designed such a way that it describes a large part of the story, the person can't avoid but to look at it. So adding emotions to the description and the future thoughts to the clear description can lead to high success in the marketplace.
4. World of Like, Share and Comment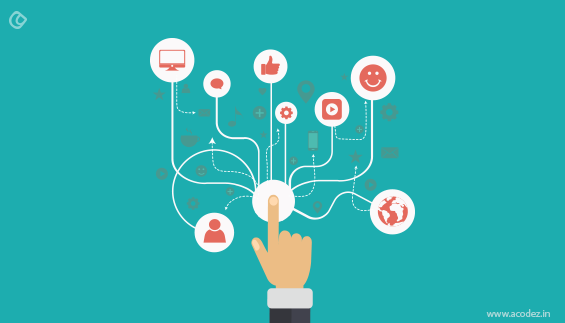 Being social became one of the most important in recent times. People try to find ways to utilize technology, mostly and get social to communicate with everyone. We need the urge to share our thoughts, ideas and feelings so often with the society virtually. So, sharing thoughts, reading others experiences about some product became a usual activity these days. All this is because of the virtual social networking, which we became addicts of. So, the necessity of finding new technology has now become very high. For success, one should try to find ways to utilize such technologies to develop socially. So the imagination and creativity should be applied for the development of the product and spreading them among others effectively. So following other's suggestions, reading as many reviews as possible and listening to the talk behind the product matters a lot. Sometimes knowing about the negative is more important than positive ones.
5. Keeping up the Promotions
The ability to get something immediately pushes into action and immediate purchase. The ability to get a product in a very short time directly affects the intermediate brain leading it to work on the logical brain which does the cost or benefit analysis. The tricks  use such as sales ending in 12 hours, 40 minutes and 36 seconds makes the mind think that there's very less time left to grab the products. This leads the customer purchase the products.
6. Each Single Penny Matters
Presentation of products telling 'everything included' is the trick to let the customer think they are saving more. Showcasing related products which cost less than the actual product the customer is interested in grabs his/her attention which may lead the customer buy yet another product along with the desired one.
The principles discussed are quite useful to know how websites should be designed to appeal it to the unconscious mind to grab its attention.
Every website needs reconsideration at some point of time or the other. So, when does this happen?
It could be when you start experiencing a downfall in your sales! Or, when you feel that your customers are not coming to you like before! Or, it could be at some point of time when the trends get replaced to cater to the modern day requirements or if your competitor is implementing something alluring and so on….
Let us find out when exactly you need to start redesigning:
1. One product with a thousand and one features
These days people prefer to own that one product that flaunts multiple features simultaneously and as a business that plans to cater to its clients with Omni channeled facets you cannot escape this.
 Also Read: Omni-Channel Marketing: An Overview on Channelizing Your Business Effectively
So, how do you start?
You will bring in a number of different kinds of features and aspects from different places and crowd up your product.
What happens?
It fails to perform well!
Have you heard of customers complaining yeah, the appearance is good, the battery stays longer but user experience is poor?
How do you deal with such a situation?
This means they tried the product just from the experience and now, they are rather irritated at having been fooled into buying it!
This would create a bad impression and slowly, the people buying your product will decrease.
A number of features swarming into a single product spoiled the entire happiness and now, it's a mess!
But, looks like it is high time you considered redesigning your product.
Also, there are situations when your competitors are running ahead of time fixing things and offering newer entities to people! And, in such a scenario you cannot do anything but, move ahead of time and help your business to walk ahead with them.
You get less time to fix up things, because the developers are unaware of how your peers have got it conjured and the next thing is they do not have much time for research as the competition is rising.
Everything together you have a flop product.
Redesign is the only way out here!
2. Customer wants something different
It is not that your customer wants you to compete with your peers and develop something great!
But, there are things that your customer expects from you and thinks that you will be capable of providing them as a courtesy for being loyal to you!
Do not disappoint them!
One of the things customers need is encouragement, guidance and delight when using a product.
Do you think your product takes into consideration all these factors?
If not, then, it is high time you considered redesigning it! And, with the help of Neuro Science Web Design you can find out the factors that will encourage, guide and delight your people's experience while they use your product.
Precisely, it is customer satisfaction and happiness that matters to the core and nothing else!
3. Does your app stand out of place?
Just because someone placed a review that they couldn't understand or get to the intended goals while using your product, it doesn't mean that you have to rework the entire thing and offer something new!
What about the other 99 customers who placed a wonderful review from the awesome experience they went through while using your product?
Do not forget them!
But, that one customer who placed a negative review needs to be dealt with, you cannot annoy them!
You could help them out by tweaking your product to meet their requirements without disturbing any of the other features on your product that the others are in love with!
4. Your customers know a lot
They say there are a number of social media sites and other places where your people are busy communicating and engaging and are also expressing their viewpoints about your product or similar ones.
Why not take some time off and listen to them?
Let us find out what have they got for us!
Ask them for their preferences. It will help you to get a better understanding on what their needs are and then, work towards offering them with the best.
There are those developers that copy a lot and bring the same things in their work. We are sorry folks, but it doesn't work that way! You are not doing that for the sake of your product and business!
5. Is the new change making it all complicated?
Let us keep it simple!
Of course, no customer wants to use or navigate through a site that is too complicated! Would you like it if you are on a site that is too complicated and makes it difficult for you to move across swiftly?
No, never!
One more important thing that you need to consider is that people want simple things. Also, your design needs to be revamped when a new change is launched in the market. So, when you design think of how well you can articulate it to accommodate future changes.
6. Consistency and speed
These are the two important factors that comes with experience! How well do you think your product works?
While it has been helping people do you think it lacks speed or fails to stick to people's intuition?
Well, you have got to find it out and fix it if it doesn't adhere to offering a consistency and speed throughout the system.
Have you tried Neuro Web Design for your website?
Share your thoughts, comments and suggestions with us.
Acodez IT Solutions is a web design company based in India offering all kinds of web design and development services to our clients in India and abroad. We are also a SEO agency offering all kinds of inbound marketing services. We help our clients with business analysis and then, fix up their business to fit into the modern day needs.
For more information, contact us today!
Looking for a good team
for your next project?
Contact us and we'll give you a preliminary free consultation
on the web & mobile strategy that'd suit your needs best.