"I don't want my website anymore"
If you think this every day, then you are not alone. 98% of the small to medium business organizations have not upgraded or updated their website. There may be hundreds of reasons to redesign your website. It may simply because your website is not apt for conversion or it is not suitable for latest standards. Simply redesigning your website without setting goals will not be a wise idea. The best website redesign ventures start well before organizing the design. Regardless of whether this is an in-house task, or you're working with an office to change your site into something you're pleased with, this checklist will save you a great deal of burdens not far off. Utilize it to get ready for the upgrade and help you maintain a strategic distance from basic pitfalls and barriers along the way.
A winning website plan is mandatory before you redesign your website. Since every organization differs in goals, there is no simple one strategy for the business success. You must find objectives of your organization and work for it to achieve through website. But still you can follow this checklist as these are the ultimate redesign checklist for your business success and the results are guaranteed.
1. Identify why you need a redesign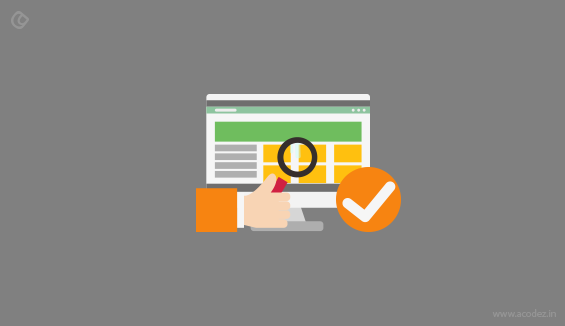 If you are considering a website redesign, there must be some genuine reasons for it. By using some information you gathered by conducting a survey from the experts about your website, you can start working for it. You may be in need of increasing the brand awareness, create client loyalty or you may want to convert more visitors into customers. Answer these questions and you will get the right reason for redesigning your website.
Are you getting enough traffic for the website?
Why your visitors are not converting to customers?
Whether your visitors are being directed correctly?
What is the loading time of your website?
Are your visitors getting with what they are looking for?
How your website pitch the visitors?
2. Analyze your current website
Prior to your website redesigning, it's vital to first look at your current site. Figure out what it is you like and dislike about the present site. Try not to be reluctant to encourage the involvement of assistance of team mates, shareholders, and current clients to get a balanced perspective of what's working and what isn't. Establishing KPIs and ensuring particular metrics alignment with goals of redesign will be a successful method. This will prove to be your website design basic strategy.
Some important metrics to benchmark are:
SEO ranking
Traffic
Rate of bouncing
Visitor usage
Rank of performance
Conversion rate
Total amount of sales
Keep in mind that these metrics are not the final ones but the important ones. You must check more metrics based on your organizational goals.
After checking all these metrics you must find where the faults are uprooting and try to fix it first in redesigning.
3. Set specific goals for redesign
The important points for goal accomplishment are making it as your priority. Since you know the reasons behind upgrading your site, make an interpretation of those reasons into significant objectives. What does achievement look like to you and how might it be measured? Organize key targets and attach them to a particular achievement metric, for example, "to increase webpage traffic by 20% in the following six months." While a site update alone can't ensure comes about, it is a strong movement to fabricate other key activities of marketing.
Also read: Top Reasons: Why Digital Marketing is the best way for Business Growth
4. Know your site's users
If you need your site to be the end purpose of the online search client then you must know everything about your users first since this user information helps you to make a site of extraordinary user experience.
In this way, when re-designing a site the primary thing you ought to remember is your user and the rest some portion of your web design takes after as indicated by it.
These inquiries will help you in making an extraordinary website with great user experience:
Who is your intended interest group?
Does your site have an ordinary stream?
On which page your group of users is spending more time?
Discover from where your users are originating from?
Recognize the keywords that draw in more users?
5. Analyze your competition
You are upgrading your site due to the reason that your site isn't producing enough business. This implies the business is going elsewhere! It's hard to believe, but it's true; your site negativities are strengthening other competitor sites.
Hence, before going for an upgrade, visit your competitors' sites to realize why they may draw in the clients. It will be helpful to act like a customer and afterward attempt to break down the sites to comprehend what alternate customers like, don't like and which sections are you preparing/falling behind. Start by top 5 competitors that make use of your same keywords in the market. Using a Competitive Analysis Worksheet analyze your competition to get an unbiased view of your competitor site and know how your organization place on competition.
6. Recognize your Unique selling Proposition
In the wake of identifying your competitor, you ought to have a superior thought of what makes you diverse. This is known as your Unique Selling Proposition (USP). It's essential to impart your USP through your site so that new guests can rapidly get a handle on your identity, what you do, and why they must remain on your site. Recognizing your USP is basic stride that will impact content over your whole site going ahead, particularly on your landing page and other high activity pages.
Also Read: 21 Top tips to create a highly-converting landing page 
7. Build a content strategy
Without a doubt, site re-design is the ideal time to build up a content strategy and see what you can enhance – or if nothing else rearranges what kind of content is working.
It serves a chance to change your content creation propensities and establishment new practices. Building up a substance system is one approach to highlight your new site to the clients.
Also Read: Content Marketing Tips For Small Businesses In The Year, 2016
It was found that organizations that blog get 63% more traffic and 97% more inbound connections than the individuals who don't blog. Continually redesigning your site with good content will profit your clients, as well as your SEO rankings. Record your most shared or saw content, most trafficked pages, and the quantity of inbound connections to individual pages on your present site. Utilize this information alongside your keyword research to decide a content strategy for your new site.
Here how you can approach content improvement and secured as much consideration you merit:
Compose your content schedule.
Layout which content stays and which content goes out.
Discover, what sort of content your objective clients searching for?
Are there offers or old content that can be re-purposed?
Discover, how your present content is performing?
Recognize what new call-to-action should be included.
SEO optimization
There's no utilization in a recently outlined site if nobody can find it. As you plan for the update, keep in mind to report any high performing keywords you presently rank for and the related website pages on your present webpage. In the occasion these pages are moved, it's critical to make 301 diverts so you don't lose any of that SEO esteem. Consider the words individuals at present use to discover your site and art your upgrade methodology around them.
8. Mobile optimization
Since we have got the site we needed now, it is the ideal opportunity for some tweaking, it's the ideal opportunity for TESTING!
Regardless of the possibility that you have everything in your sites that works however you will never comprehend what works for you until you test it. To break down what works for you, begin by taking after the most recent updating patterns, for example,
Is your site perfect with the most utilized programs?
Does your content recount your story?
Is it user-friendly on mobiles?
Is the navigation easy and simple to understand?
Does it have social validation?
Are the tools of analytics installed and working?
Functional requirements must be defined
Also Read: 8 Reasons Your Small Business Website Needs to be Mobile Optimized
9. Functional requirements must be defined
Begin by listing each element you'd like your new site to have. At that point, be careful while considering which elements will help you meet or surpass your site objectives and the necessities and inclinations of your site guests. Classify these elements by significance keeping in mind the end goal to figure out which are wants, needs, and would essentially be good to have if the financial status permits. Components to consider include:
Fundamental HTML or HTML5/CSS3 site
Blog(s)
Responsive outline
Login option for customer
Newsletter
Intranet framework
Landing pages
Video gushing
Integration of social networks
Search options
Online payment gateways
Forms of requests
Timeline and budget of the project
10. Timeline and budget of the project
In the edge of finishing the above things, you must have a truly smart thought of the size and reach of your site update project. Presently it's an ideal opportunity to consider what your financial plan and course of events for the venture is. Consider the objectives you need to achieve, the utilitarian necessities required, and the time it will take to accumulate all site resources. Having a pattern built up for how much the venture will cost and when you require the final item will be helpful in deciding the team of designers.
Redesigning a site is a daunting challenge, yet understanding the correct procedure can go far towards making it a worth.
11. SEO optimization
There's no utilization in a recently outlined site if nobody can find it. As you plan for the update, keep in mind to report any high performing keywords you presently rank for and the related website pages on your present webpage. In the occasion these pages are moved, it's critical to make 301 diverts so you don't lose any of that SEO esteem. Consider the words individuals at present use to discover your site and art your upgrade methodology around them.
Final word
A successful plan will make a company to grow beyond imagination. Without a plan you may grow but you will not be successful at a rate you need to be. Make use of these proven 11 tips while redesigning your website next time and see the success that comes your way.
Acodez IT Solutions is a web design company in India offering all kinds of web design and web development services to our clients across the globe. We will provide you with flat designs for your websites as per your desire. You just need to tell us what kind of website you need, the rest our web design team will take care of. We are also a SEO agency in India offering all kinds of SEO assistance and Social Media marketing services to help our clients to take their business to the next level.
For more details, you can contact us today.
Looking for a good team
for your next project?
Contact us and we'll give you a preliminary free consultation
on the web & mobile strategy that'd suit your needs best.