Web development is beyond the skilled application of coding and the ever-growing competitive aesthetic and user interaction styles have marked it a special field. While some old school styles snuck conveniently into the present trends, some futuristic ones aren't leaving any stone unturned to revolutionize web development trends for the coming years either. Explore the trends that have become a favorite and will remain so with their refined visual and user experience appeal for the year:
Responsive Web Design
User experience through RWD has been around for some time and is only going to evolve in terms of usability and architecture. It is not just a must have feature but rather a feature that drives user interaction by offering versatility throughout devices and browsers. With RWD, no separate website needs to be designed for different platforms that the viewers might use as the adaptable design presents contents of a website interactively.  Though, it may not work for web apps as much as it works for websites, designers can make use of distinct frameworks to target desktop, mobile and tablet users.
Parallax Scrolling
Championed by traditional animation and popularized by old school video games, Parallax scrolling made its comeback some time back and is here to stay. Offering a 2D effect, Parallax Scrolling includes 2 or more images wherein the foreground image usually moves faster or slower than the background one to create the visual illusion of depth. It is fluid, simple, effective, visually engaging and most of all, attractive yet subtle. Parallax Scrolling has quite a lot of fans and has become a favorite choice of web developers due to its simplistic storytelling approach. No finicky tabs, text or info graphics, Parallax scrolling and some images is all you need for a fuss free website.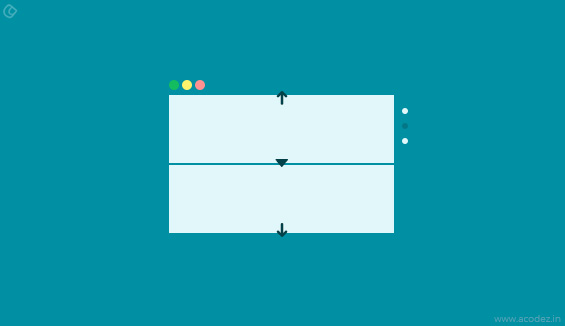 Flat Design
Flat Design has everything in the name: It is flat. Stripped of the depth creating techniques, this is plain flat, minimal, subtle and possibly among the best web design styles and techniques of all times. It's ironical how a simple, flat design can be incredibly complex and portray diverse, versatile ideas visually without cramming up the pages or the restrained space. In an age when overlapping, complex designs are the norm with every designer trying to stuff maximum information without feasibility, flat designs are a fresh break and offer streamlined appearances with a structured space.
Google Map Integration
Incorporating Google Maps on a website is a no brainer and has been around for significant time to get noticed. But the trend is not dying anytime soon and with the choice of designs available for web developers, the visual style is evolving. The Google Maps API offers variety of tools and optimum space to accommodate dynamic visual and personalized ideas for the maps so that every web developer can create a customized, styled map from scratch to suit the ambiance of their website design.
Minimalist design with big text
Plan solid backgrounds or high quality images with large size with brief content placed in the middle makes for attractive composition and minimal aesthetic approach that never fails to impress. Most brands have been wooing their viewer base with this minimal style approach that doesn't need too many tabs or even excess content. Plain and simple content with some power images aligned carefully on right, left and center to bring out the overall design through vertical and horizontal scrolling actually offers a distinctive web design. A hipster/alternative favorite, this style is something that netizens will surely be seeing more throughout the year.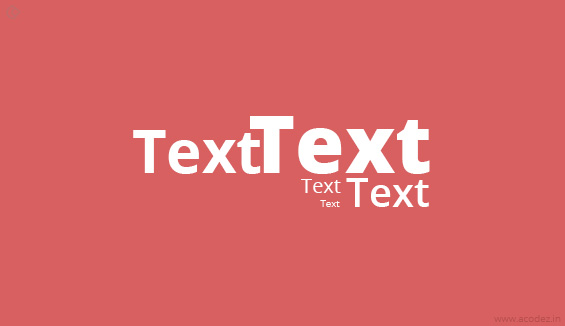 Ghost Buttons
Ghost Buttons were a big deal in 2014 and still are. IOS 7, Bootstrap along with Hollywood FX teams has been major contributors to its rise. Minimal and elegant in appearance, Ghost buttons probably appear as thin surrounding lines hindering the distractions that otherwise full display buttons or tabs would've caused. A major benefit is that any web developer can create interactive Ghost buttons with illustrator without needing to invest hours and then integrate easily into any basic element without worrying about customizing the visual theme. Even though Ghost buttons are intrinsically easy to develop and incorporate into designs but they bring an aura of their own by adding substance to the design instead of creating another space for their separate design.
Galleries and Slideshows
Slideshows and galleries have sustained the criticism for all the right reasons: they are storytelling devices. Sure there are some who simply abuse the purpose of a slideshow but there are still some that make fantastic use of the design. The whole point of a gallery is to engage the user into viewing the whole album and it does bring an old school vibe to the images or contents. Breaking down an otherwise well written article or blog into a slideshow is absolutely lame but presenting intricate or innate details of a photo-essay through a slide show or putting up engaging photos for a story via gallery does attract users.
Wearable Devices
The concept is nothing new but with Google Glass, Apple watch, etc making their way to the masses, web developers need to focus on creating a dynamic design for optimizing use interaction on wearable devices. While RWD is largely believed to be a dynamic framework but web developers still need to concentrate on building templates and styles to suit the distinct browsing requirements & screen sizes of wearable devices. Users may not even have to touch or tap to run their wearable device & so web developers need to coin distinct styles that are seemingly engaging through voice control and offer improved typography as well.
Image Sharing
Pinterest and Instagram are everywhere and such is the appeal of the visuals that those who don't actively seek Twitter or Facebook engagement prefer photos based platforms more. Instagram, like several other photo sharing platforms, is creative, fascinating, easy, social and fun to manage. It is instant, offers a multitude of ways of presenting your image to the world and is wildly popular among people of all ages. With technical advancements for optimizing image sharing options for websites, it will be interesting to see where this photo sharing trend leads in 2015.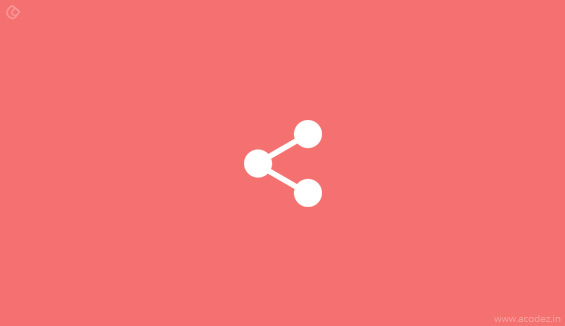 Grid Based Layout
Grid layouts have applications in architecture, art, graphic design & many other areas with graphic designs making its best use. While many still associate grid layouts with geometry and architecture, it is graphic designing that has revolutionized this whole concept. The idea is not only well organized and sophisticated in appearance but also aesthetically pleasing due to the weighed proportions. Websites that use grid based layouts offers a weighed appearance with content placed proportionally and this non-fussy appearance is what makes this layout interesting.
Single Page Applications, API, Extended Form Elements, 3D transitions, web graphics, etc. have all made wide appearances throughout the first half of 2015. Their advantages and visual enhancement will perhaps keep them popular among web developers in future as well. Recent trends in web development styles and techniques indicate an urge to incorporate the versatility of devices and with easy and light weight framework, web developers will find it simpler to develop engaging websites and applications.
Get your website built from one of the best web development companies in India. Call +91 9544668844 to get in touch with our experts!
Looking for a good team
for your next project?
Contact us and we'll give you a preliminary free consultation
on the web & mobile strategy that'd suit your needs best.