The importance of a dress code in an organization varies with the industry, but the correlation between dress code and professionalism is quite strong. In more creative working environments, the employees are free to come in casual dresses. Anyhow, the employees who constantly interact with clients, prospects and business partners need to maintain a dress code to showcase the professional image. Small business organizations benefit a lot by maintaining such professional image. This is same as in case of updating your company website.
There is no other best platform to promote your company other than World Wide Web. If it is done correctly the updated websites can be easily accessible to those having laptop, desktop or PCs.
Here are some important and strong reasons why updating website is as important as your dress code.
1. Gives a visual appeal
When people see you dressed in a professional way, they see it as the reflection of your company. Same way, if you site looks more professional and if it is filled with useful information, the users will see as expert organization. The professionalism in dress code imparts you the confidence as same the updated website. Does your website contain blogs, events with dates? If yes, you can remove outdated items from your website. As time passes by, some parts won't work well and becomes outdated.
2. Responsive design and mobile-friendly
Responsive web design is nothing but that allows a user to view the website in any gadgets of his choice without any delays in loading the site. Every organization follows responsive design and now it has become one of the inevitable factors that everyone seeks for. In many business organizations, it may even make a sense to design your site as mobile-first. If you have not updated your website with responsive design, you may lose potential customers as well.
3. Coding and technique
Are you sure that your website meets the required web standards or does your website compatible or is your source code valid? To draw more customers, it is important to increase the website usability. Web design standards and techniques change every year for an advanced version of websites and if your website has been built long ago and is outdated, it will load slowly thereby causes an impact in your Google search results.
Always try to include CSS coding that helps to adapt on all smartphone gadgets.
4. Photo gallery
Some organizations will store many outdated images on the websites. The images you store on the website must convey the true objective of your organization. When you use the objective oriented images, the customers who see you for the first time can sometimes evaluate with their objectives and can draw their attention.
5. Great impression on clients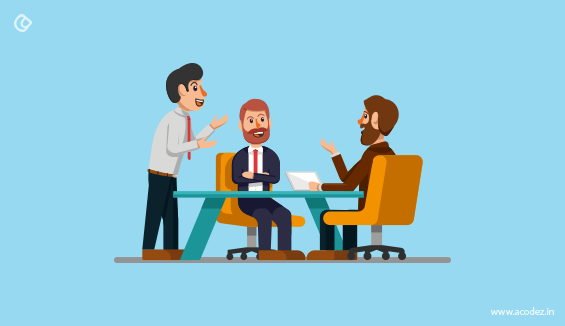 Regardless of the size and level of the organization, it is expected that when clients visit your organization, they must have a positive impression on the company. Isn't it? Thus if your employees wear a professional dress code, that is the first impression you can present about your company to the client. This is same as in case of updated websites. When a client opens your website for the first time, it must have a professional look to draw in more customers. With the professional website and dress code, the client might think they have reached in safe hands and take every task seriously. Thus your client retention rate will higher and also they will refer your organization to others as well, which gives you more revenue.
6. Effective usage of call to actions
Some websites may give you the best professional look but they lack the usage of call-to-action. Call to action is nothing but a link or button which is provided in your website to become leads by finishing an action on landing page. It is quite important that an updated website must have call-to-action button on every landing page. Similarly a professional dress code gives professionalism in every deed and will be much enthusiastic in helping clients' with completing their actions. Both are interesting enough to persuade the user to complete their desired actions.
7. Effectiveness can be measured
With the updated website, the effectiveness of the website can be measured effectively. It is true that your old website may not have effective tools or techniques that help to measure the effectiveness of your online presence. This may include user recordings as testimonials, heat mapping and conversion tracking. Nowadays there are many tools and techniques that make your online presence more effective. However in order to use all those advanced ones, your website needs to be updated. This is similar in case of professional dress codes. The employees with dress codes can realize how important is to be in professional manner to make their presence more effective.
8. Content matters
The visitor using your website may first check not for its beauty but for essential and important information. If your website can give crisp and useful information what the user is looking for, the first impression about your website will be just Wow! With an updated website, you get a chance to communicate with the readers and to write copy that is effective and simple. Engage your visitors with your content as you hardly have 5 seconds to draw them as your customer.
This is quite similar with the dress code of the company where the organization that seeks professionalism even in their dress code will also give importance to effective communication skills. Effective communication can engage the visitors of company to clients.
9. Search Engine Optimization and Website update
If your website is not updated with advanced options including content, you will not be in the top rank of Google search results. Search engines will only look for latest content which are more relevant to the users. Your content when updating 3 years ago might be gold, but if not you update the content after that, your users may consider your organization as old one which doesn't use any advanced and latest updates.
10. Offer quick navigation
You might have heard about user experience (UX), isn't it? The user experience has greater impact on your website. It refers to the total visitor experience with your site. It includes how easy your site, how quick it is in loading the pages, how fast is providing the required information, how frictionless it is when users try to complete their action. Your website must have the right focus to get the right visitor with the best user experience.
11. Easier to update sites
You can easily update your website. If you update your site with content management system like WordPress, it avoids messy code. Thus, based on the specific objectives, you can constantly optimize the website. Keep your layout designs as fresh as possible, update blogs regularly, push out timely advertisements and promotions and refresh the images. By doing this, you can expect a greater impact in drawing potential customers to your site.
12. Integrating to website
In order to deliver required service levels, many organizations give a chance to integrate to the website for client uses. This means your customers will be given an access to contact form, blog, shopping functionality, support form etc. This can make customers think that we treat them as our partners in growing their business as well. It can happen only in an organization where professionalism is focused to build strong relationships. And it is similar in case of maintain dress codes too.
 Also Read: Tips to Create Hero Images for Websites that Attract and Convert
An organization with dress code seeks for professionalism and it can be seen in their attitudes too while interacting with the clients and giving opportunities to present client ideas even after completion of a task.
Conclusion
In a nutshell, it is quite important to update your website like maintaining a dress code in your organization. If your employer prompts for a dress code, understand that they look for professionalism in your tasks. It is applicable in updating the website too. It is a fact that only a professional company will be interested in updating their websites to draw more visitors. Even though there are many signals to update your website, the ones stated above are more enough to make your website the best one ever.
Acodez IT Solutions is a web design and development company offering all kinds of web design services to our clients in India and abroad. We are also a SEO agency based in India offering digital marketing and inbound marketing solutions to our people to help them take their business to the next level. We can help you too.
If you're looking for the best web design companies in Mumbai and Gurgaon or Bangalore, contact us today.
Looking for a good team
for your next project?
Contact us and we'll give you a preliminary free consultation
on the web & mobile strategy that'd suit your needs best.