Web traffic and increased conversions are our target when we set up our businesses online. There was a time when an increase in web traffic was considered to be directly proportional to an increased conversion rate, only to discover later that there was no connection between the two. Many a time, it happens that businesses fail to understand the difference between the two and how important are both to help them reach success. Usually what happens is that we optimize our sites for the search engines and here, we have done a wonderful job – which means the traffic would drive people to our site.
But we are not yet done – we have a long way to go. The people who have arrived at our site should love our product or whatever we are trying to sell to them. Unless that happens, there is no conversion – no prospects – no sales and no increase in bottom line.
Maybe you have a website conversion rate optimization technique in place, but it might not be covering all the important points. So we have decided to take you through some of the important tips to help you optimize your site perfectly for increased conversion rates.
1. Let us keep it small and build big
Now, that you have decided to experiment with your conversion rate optimization campaign, you have a long way to go. Numerous tasks need to be strategized and executed. One main point you need to keep in mind is that not everyone is comfortable with change. And each time, you decide to make a change, you might not be able to harness a result instantly. It might take some time for the results to reflect.
So when you come up with a new strategy, there are always internal forces that might resist your efforts and stop you from building your empire. It might be mainly because people are afraid to experiment new ideas out of the fear of failure.
Initially, it would be great if you could limit your plans and strategies for the conversion rate optimization program. Think of all the possibilities that would not need a lot of external help as we do not want resistance and reluctance to discourage our efforts.
You can start with fine tuning some of the not-so-important landing pages and then step by step, move toward the other pages, which are expected to acquire more traffic. You need team work to be put in from people who have different and innovative ideas, but get along well when it comes to strategizing and collating all these ideas into one. Though it might be initially a one-person project, but over time, a number of people would be added to it as a team effort would be required to take care of the various aspects of the website conversion rate optimization program.
2. Are you aware of your market?
As we discussed, it is important to frame a strategy involving minimal resources at the beginning. But way before that, the key to conversion rate optimization lies in having a clear picture of your market. You need to identify and understand clearly about who your competitors are, try to find out how and what kind of promotion strategies are they implementing and where are they standing with regard to their numbers in terms of conversion rate optimization.
If you find out that their numbers are shooting higher than yours, try to analyse the tactics they are following to reach there. If their numbers are not as good as yours, you can analyse your strategies that are helping you win and fine tune those for future prospects. Though we discussed that it is great to identify your competitors' strategies, but copying everything they do might not be good for your business. Although deriving ideas won't hurt.
Next, it is important to understand your target market or audiences. You can always reach out to them over a lot of social media platforms, including Facebook, Instagram, Google+, Twitter and others. Think of engaging test groups, such as A/B testing on various advertisements, landing pages. You can use the tools, including Qwave and Unbounce to identify and understand the concerns of your target audiences, and getting help to come up with an excellent strategy to help convert them thereby establishing a long-term relationship.
3. What are your strategies?
So in the first point, we discussed about developing strategies, which is one of the most important part of any conversion rate optimization plan you have. It is important to include all your long-term and short-term goals, while identifying and analysing all the metrics required for the success. You need to have a clear picture of how your business functions, while taking care of all the weak and prominent sectors of it. With that, you can identify the reasons why each scenario is happening and then formulate an appropriate solution to take care of the concerns that are causing trouble in the system.
In order to have a clear idea of how the business operates, you would have to experiment with the original products and services with your actual customers. Also, this will help you to understand your clients' behaviour patterns and what are the factors that drive them to and away from a specific product or service.
4. How well do you know about your traffic sources?
It is important to be equipped with a few digital analytics tools, including Google Analytics before you identity the traffic sources. Some of these tools are Unbounce and Qualaroo as we discussed to help you understand and identify the reasons why you lose certain clients. For this, you should be having real-time data that is accurate and actionable, and also the trend. This will help you identify the people landing or visiting your site and the pages on which they spent most of their time, which are the elements that they happen to ignore and the factors that they accept as they navigate through your site. Once you have all this data, you will have a clear picture of how the conversion funnel of your business functions, while helping you to accurately identify the major points along which you tend to lose your customers.
Here, now you have the potential of focusing more on the high potential areas where conversion can happen, helping you save time and other resources.
5. Is your Call-to-Action capable of persuasion?
It can be said that call-to-actions that are persuasive are the most important strategies in a website conversion rate optimization campaign. Once you include a call-to-action within your landing page, you are not yet done. You have more to do. With an efficient and excellent call to action, a potential client will not need a lot of persuasion before they perform the action you want them to at a high speed.
6. Do you have any realistic targets for converting your prospects?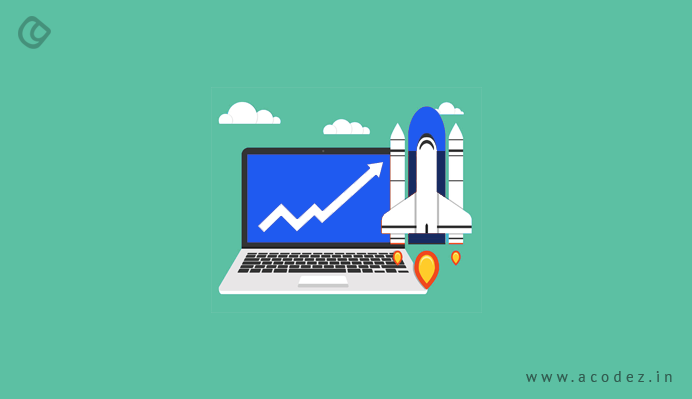 For a business, their ambition is mainly conversion – of course, undoubtedly, we are all here for conversions. Based on the business type, the meaning of conversion may vary from one to another. For example, a textile shop that has an online presence and a physical store might not experience a great flow of sale on their online outlet when compared with their physical store that has more options. And when we compare this sales with a company that sells books online, it would vary greatly. So it is important that you have a clear picture of what conversion is with regard to your business and think of ideas to come up with realistic numbers.
This makes it clear that on the basis of your business type, conversion might vary and seem to occur at different points in the customer buyer selling process. You need to keep all these points in mind when engaging customers for better.
7. How do you intend to show what you are capable of?
Shout it out loud. Let your people hear what you are capable of. Unless you know about the competitive advantages and your plus points, how are you going to make your customers choose you? You need to tell your customers what you are worthy of. Identify your strengths and the factors of your organization that will work wonders with your target market. It is important that you move forward and have a clear idea of the points in your buying process that are beneficial to your people. You can shout out these points by telling them your plus points over advertisements. Make sure that your ads are being promoted through the appropriate social media.
8. Macro is the new trend and not micro
Says expert Neil Patel, that micro should be kept aside to make way for macros. Many a time, we fail to place importance on such small things, but they are the most important part of our business. What matters to you is whether your people buy from you or not. You need to tweak your pages so that the content would take your people from one step to another or one page to another. If there exists no goal behind what you are doing, then too, a few people will end up buying from you.
So let us think of in terms of macro and not micro.
These are some of the interesting tips that you can follow to help improve the conversion rates for your business.
Acodez IT Solutions is a web design and development company based in India offering all kinds of web design services at affordable prices. We are also an SEO agency capable of offering inbound marketing solutions to help take your businesses to the next level. For further information, please contact us today.
Looking for a good team
for your next project?
Contact us and we'll give you a preliminary free consultation
on the web & mobile strategy that'd suit your needs best.