Small businesses are making it big over the internet. Though, small businesses are trying their best to reinvent the wheel over the web, there are sections of the small business community who are missing out on their potential customers because they either have no idea or they don't know what is good for them.
Today, I am going to take you across certain facts and aspects of online businesses that you are unaware of and are failing to implement in the real life scenarios which are why your business cannot find success. After reading this you would want to implement them in your online business strategies.
So, first of all let us examine the reasons why your small business needs to be mobile-optimized?
Some interesting facts:
Out of the 7 billion people in the world, about 5 billion own a mobile phone.

Out of this 5 billion people, around 91% of people keep their phones close by 24*7

Whenever a cell phone is lost, it is reported in within an hour.

Every 3 out of 5 searches are carried out using cell phones.

Also, among these 3 out of 5 searches, 70% of the lead conversions happen within an hour.

Mobile phone coupons are redeemed ten times more often than conventional coupons.

61% of local searches lead to an instant phone call.

Over 51% of the internet traffic comes from mobile phone.
Why your small business should be mobile-friendly?
#1. The increase in mobile internet users world-wide:
Smartphones are greatly in demand in the online market and over the years, it is evident. If you happen to catch a glimpse around the people around, you will observe that every 3 out of 5 own a Smartphone while others own a much cheaper phone but the one that supports 3G or 4G data pack.
Around 2 years back, the internet usage was lesser compared to what it is now. Almost, everywhere and in every household it is now prominent.
People are using internet over their mobile phones for the ease that it provides. So, if your small business does not exercise an online presence, then you need to do something about it and get it over the web.
Also Read: An online presence: The future of Asia's SMBs
#2. Because Google says so:
One reason why you need this is because Google says so! There could be something behind it if Google recommends it and one of the reasons why you need to adhere to Google's stand is because it holds 67% of the Search Market share. Google cites Responsive Web design as being one of the best industry practices.
Since, small businesses come with just one URL and a single HTML page, it is easier for Google to crawl, index, and organize content regardless of the device.
But, when you do not have a responsive website the problem is that you ought to have a separate URL and a separate HTML page that is different from the regular desktop version.
And, it makes life difficult for Google spiders as they have to crawl through numerous versions of the same site and index it.
Read: Top 5 Reasons Why You Can't ignore Responsive Web Design Trends
Also, Google loves it because it is easier for your people to share and link to a content that resides on a single web page and single URL. So, now you know how harmful it is to have multiple versions of the same site.
A website that is designed for desktops does not offer the same user experience when accessed over mobile phones. And, Google does not consider this as a great thing when it comes to user experience.
Because the site does not offer a great user experience when it is accessed over mobile phones as it was designed for desktops.
When a mobile site is designed for various devices, it does not provide an easy to use interface for all.
#3. One website for all devices:
You have no idea of the device that your visitor is using. But, you need to have your website prepared to be accessible across all these devices.
Regardless of whatever parameters or variables are being used it is necessary to have a website that can function perfectly well across multiple devices because you have no idea of the device that people will be using to access your site.
Also Read: How to Choose the Best Web Hosting Plan for Small Businesses
#4. SEO-winning strategy:
What you have is a small business and no wonder you do not want to spend a lot of money unnecessarily. When you have a number of versions for your site, you need to have different SEO campaigns for all these which are expensive. Now, what are you going to do?
Why not think about a single version with a simple SEO strategy?
Google says that a responsive website will get a great traffic volume.
Optimize your website for those keywords and let it be found and accessible across all devices.
Also, the advantage of responsive design is that you could incorporate these mobile specific keywords and succeed online.
The confidence is that more than 90% of search accounts in local search from mobile devices and less than 21% businesses only have their sites made responsive.
#5. E-commerce is now m-Commerce: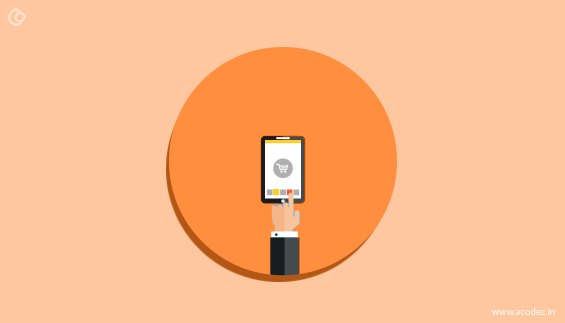 The once E-commerce is now m-Commerce and one of the reasons why businesses are trying to revamp their existing websites to m-Commerce.
As you know a major part of the population is now using mobile phones and has a secure internet connection too. So, do you think they will prefer some other method of viewing these websites except for the mobile devices?
Of course not! So, get your device designed for mobile phones too.
It has been found that people who reach the websites via mobile devices convert into active leads or approach the businesses with a query within 24 hours of visiting the site in most cases.
#6. Why it is necessary to have a mobile website?
There are a lot of businesses out there and when there are big-budget ones ready to spend a lot of money, then, do you think anyone would want to come to your site that is un-optimized for mobile devices.
50% of the Internet users admit the fact that if a site is less-mobile friendly, then, they will never want to visit the site again.
Also, 60% of the users will leave for your competitor's website if they find your site contains nothing that will interest them.
So, if you have uninteresting content on your mobile site, then, 80% of the people will leave your site.
And what does all this mean?
It merely means you will lose your business to your competitors if your website is not mobile friendly.
#7. Mobile friendly websites drive fresh sales and customer engagement:
As you know a lot of new searches happen over mobile devices. And, if you have a weak mobile presence for your website then, how do you expect customers to involve in an active communication with you.
This means engagement is never going to happen over these sites.
Also, almost all the new sales happen only when new customers find you over the mobile devices and if they do not find you they will reach your competitors. Also, 74% of the people revisit your website if you do have optimized your website for mobile devices.
#8. Affordable transition:
You can set up a mobile friendly responsive website using Joomla or WordPress and the best part is that it is really inexpensive. So, now you know that setting up a mobile friendly site is not much expensive too.
You could do this with ease.
Even if you have a website, the transition is quite easy and when developing a site from the scratch, let me tell you the truth the transition is quite affordable too.
How do you embrace this change?
Accelerated Mobile Page:
It is not just mobile-friendliness but AMP is the next thing that you need to implement. Being a business owner in the year 2016, if you have a mobile-site that is not AMPized, then you will lose it.
Here, are some obstacles that pose a threat when going online:
1. Page loading:
One of the major obstacles could arise when the page loads. As you know there is a three second rule when a page loads.
Only if you optimize your website to load quickly maybe within 3 seconds then, you have won half the battle.
Also, another thing that is stopping your page from loading quickly are those ad-blocking browser extensions that are preventing your site from loading.
Why keep such things that no one is interested in while visiting the site?
2. The updates on Google SEO algorithm:
One of the other factors that can weaken the signals that are being directed to your website is normally the Google's algorithm updates that keep on changing repeatedly.
Only if you have a website that is aligned to meet these changing alterations from Google then Google will fall in love with you.
All that you have to do is make your site responsive which will automatically blend in with the changes that Google brings forth.
3. Content that matches customer expectations:
One of the mistakes that businesses commit is targeting people who do not matter to their business. And, when these kind of audiences reach your website they will not like the content because it is irrelevant to them.
And, ultimately they will leave your site. So, you need content that matches the requirements of your audience that you are targeting.
4. Stay tuned-in with technology:
People are smarter than the Smartphones they are using and they are very much aware of the technology that is going viral.
So, if you are using outdated technology you are indirectly showing them the way out.
Why not stay tuned-in to the world of digital marketing always to find out what's the big move?
5. Visual magic:
As you know videos and images play a great role at appeasing people.
It is good if you can include video in your site. It helps in communicating!
6. Email marketing:
As you might be already implementing Email Marketing, for your business, you know its power.
If you are not doing it the right way, regardless of however hard you try all your mails will land in trash.
This makes it necessary that you own a mobile-friendly website for both Google and for your people too.
Now you know why a small business needs mobile-friendly website.
What kind of a website does your small business own?
Share your thoughts and comments and suggestions with us.
Acodez IT Solutions is a web design company in India offering all kinds of web design and development services. We are also a SEO agency in India offering a variety of inbound marketing solutions to our clients in India and abroad. If you are in search of any of these services, then, get in touch with us today and let us know what you are searching for.
At Acodez , we will take care of all your business needs.
Contact us for further enquiries.
Looking for a good team
for your next project?
Contact us and we'll give you a preliminary free consultation
on the web & mobile strategy that'd suit your needs best.