In this article, we will explore an amazing world that may be totally unknown to the reader: the worlds of 'non-standard' search engines.
By 'non-standard', we mean that they act differently as the 'traditional' text-based search engines such as Google, Yahoo, Bing, and others. Some do not use text as keywords but multimedia elements instead, such as pictures, sounds, or videos for instance.
Some others allow searching in strange locations such as IoT devices. We wish here to give the reader a tour of these uncommon search engines.
Images search
Sometimes ago, searching an online database of images via textual keywords was an innovation. Now it has become banal but a new innovation is currently appearing.
With the recent development of Image recognition techniques, especially Convolutional Neural Networks, searching databases of images via images is now possible.
Some search engines call it the 'reverse image search'. The principle is as follows:
Upload an image to the search engine

The search engine will propose one or more categories for the image and offer associated classical text results

The search engine will display 'similar' images on the internet, e.g. images that 'matches' the searched image

The search engine will display websites where the same image is found, even if the image has been slightly edited or cropped
Google Search by Images
Google allows now to search by images, This is a little-known feature of the giant search engine.
When uploading an image to Google, it will start to suggest one or more categories and will, as well, provide 'similar' images.
Let us try a few experiments!
We first try to search with the image of a dolphin:
We get the following results:
As we see Google Images immediately identified the image and showed results from its textual search engine.
Much more interesting is the ability of the image search engine to offer similar (including identical) images on the web and provides the link where these similar/matching/identical images are found.
The true interest of the image engine can be the identification of people or paintings or sculptures.
For example, let us imagine that you receive a postcard from someone asking to meet him 'there' and all that you know is the postcard image: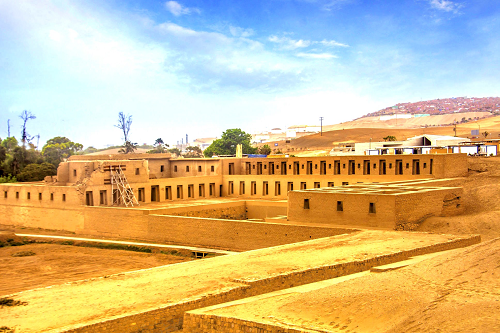 But where is it? Egypt? Africa? India? Pakistan?
The place seems slightly familiar to a North Africa building but where can it be?
Now let us search with Google Search By images.
Can you believe it? The search engine immediately identified the place and named it pachacamac!
Pachamac is in fact the remains of an ancient town, an archaeological site, located in Peru, 40 Km southeast of Lima, South America.
Sometimes the search engine will not be able to identify what you are searching but it will provide links to similar or matching images that will tell you what it is that you are searching for.
TinEye Reverse Image Search
Let us try our unknown postcard with TinEye, a small but efficient 'reverse image search engine'.
The search engine doesn't identify the place but finds links that clearly allow us to identify it.
Let us try with that picture of an unidentified sculpture
If we submit this to the search engine, we know where the picture can be found and we identify it as a sculpture of Philipe IV of France ('lebel'), a king that reigned over a thousand years ago.
There are other searches by image search engines. For example:
Search by Sounds
Searching by sound over the internet is not a new technology. Altavista – before it was a part of Yahoo! – used to offer a sound search engine. Sounds could be found via textual keywords.
Now it is possible to find similar or matching sounds to a given sound.
This allows us to identify unknown fragments of music for example.
Shazam
Shazam is an application running on mobile devices (Ios/Android). It allows users to identify matching music from the music that the user uploads.
ACRCloud
ACRCloud is a cloud platform where music can be searched online from a recording using the microphone. When playing the song 'staying alive' from the bee gees from another source or simply singing or even humming it, the search engine is able to identify it with good accuracy.
Other similar sound search engine includes:
Last Minute! Google just released "hum to search" a search by sound application.
Video Search
There isn't currently any video search engine that allows searching by video. The only workaround is to slide the video into images and search by images.
FTP
FTP search is also a very old technique (comparatively to the age of the Internet). However, most people are generally unaware that FTP search engines can find results where google (and others) cannot.
Napalm FTP Indexer
Napalm FTP indexer is a powerful FTP search engines, Let us compare it with Google textual search.
The capacity of the FTP search engine may seem feeble in comparison to Google but it may work well when looking for things like system files for instance.
In this example, we are searching for a PSD (Planetary Data System) file named "mvn_iuv_l2_apoapse-orbit02275-muv_20151130T205937.xml"
"The Planetary Data System (PDS) is a distributed data system that NASA uses to archive data collected by Solar System missions".(source: wikipedia)
Napalm is able to find it while Google search engine cannot.
IoT Search Engines
Video Camera surveillance, drones, medical devices. Smartphones and all the Internet Of Things devices can be searched via special search engines.
Shodan
Shodan is the world's leading IoT search engine. There you will find things that you cannot find anywhere else.
For example, here is what is returned for the query 'test' in Shodan.
Shodan allows you to search SmartTV, power plants, fridges well, technically, any sort of IoT device which is connected to the internet.
A search will often lead to results that are not intended to be public. For example here we searched for 'pidgin' and we got access to that list of links obviously not intended to be public.
This is why Shodan is massively used by security researchers and other people with the goal of finding hidden websites that google cannot reference, and this implies of course finding potential vulnerabilities in websites and devices in general.
Some security researchers have used Shodan in the past to unveil that huge databases could be found there with a lot of private data for users.
ZoomEye
ZoomEye is a competitor of Shodan.
Here is a sample of what we get when we search for 'pidgin':
The search can be filtered by device and/or by port and/or by OS etc. The Zoomeye interface is very similar to Shodan but is clearly much more orientated on finding security holes in devices than Shodan.
Blockchain Search Engines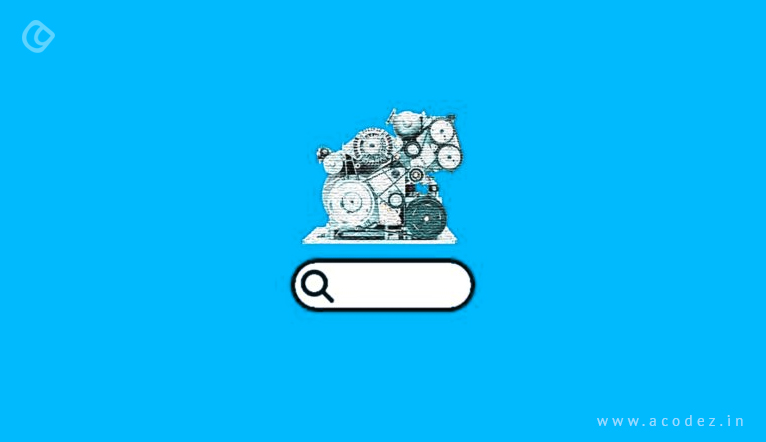 With the rise of blockchain technology, blockchains became larger and larger. For instance the BTC blockchain is approximately 280 Gigabytes (and counting)
This means that a search engine is needed to find transactions or smart contracts or other information in the blockchains.
Note that there are also blockchain-powered search engines but they don't offer searches in blockchains and are focused on using a different technique for searching the internet.
Desearch
Desearch is the world's first cryptocurrency oriented search engine.
Blockchain Explorer
This is a famous blockchain search engine. Here is the result of searching the transaction hash 'd36ef3cdb9f0f69cae9f0203124140a2d53c66308f40db29b649d5d38f5458d0':
The blockchain explorer allows you to search for past transactions in a lot of different blockchains: BTC, ETH, etc.
The Dark Web Search Engine
There are areas of the web which are hidden and where no sane search engines would dare venture.
This is the darknet. We do not recommend the reader to go there but we mention the existence of specific darknet search engines.Usually these search engines will function via the onion router protocol and as such they need a specific browser like Tor browser to be accessed.
DuckDuckGo
This is a search engine which is focused on the privacy of its users. DuckDuckGo has a 'public' version and a 'darknet' version which differs.
Torch
Torch can only be accessed by using the onion protocol. It has indexed around 300,000 onion web pages.
Astalavista
This is a very ancient group of search engines for hackers and contains a lot of links to viruses, serial numbers and hacked software.
In Conclusion
We have seen that there are by now a lot of various search engines using various techniques which are complementing the search engine giants like Google, Bing and others.
We should see the rise of Image-based search engines which may provide new ways of finding useful information.
Acodez is a leading digital marketing agency in India. Our services includes SEO, SMM, SMO, PPC, and content marketing services to ensure that your website's rank among the top results on the search engine. We are also a leading player in the website design company India arena, offering all kinds of web design and web development services at affordable prices. For further information, please contact us today.
Looking for a good team
for your next project?
Contact us and we'll give you a preliminary free consultation
on the web & mobile strategy that'd suit your needs best.