The internet has evolved a lot from its beginning days. Earlier the internet speeds were quite slow and the websites consisted of simple text-based web pages with no formatting. Gradually it incorporated several elements like typography, images, videos, and various other types of files. This has been made possible with the gradual advancements of the internet technologies and internet speed. Nowadays, the internet is easily accessible on mobile devices as well. It reaches on different platforms like mobile, smart homes, IoT devices, etc. has made a vast amount of information about a person.
Earlier making websites was quite complex and you had to work on code level to design a website, and you need to have a proper idea of the web technologies like HTML, CSS, JavaScript, and much more such tasks. Each of the pages had to be coded individually and thus large size websites were not possible. In case of a single change like a change in the address, URL, navigation, etc. you need to update on every page. But with the gradual changes, it became possible to make changes in a single location after which the changes would be available anywhere on the website. Then the CMS grew in popularity which was then followed by the drag and drop web development technology. Out of the latest technologies that have been in work nowadays is Artificial Intelligence(AI).
Every one of you must at some time have used the websites that are powered by AI without you having the slightest idea about the same. In case you do not agree, just go through some of the best websites that you use on a regular basis and how it uses artificial intelligence. There are changes that in the not so near future a number of websites will be powered by AI.
What is AI (Artificial Intelligence) and its usage in web development?
Artificial Intelligence is an area of computer science to create intelligent machines that work better than the humans. It combines a number of goals like problem-solving, reasoning, knowledge representation, planning machine learning, natural language processing, motion and manipulation, perception, social intelligence, creativity, and general intelligence. Massive research is being carried out in this field by major tech giants like Google, Amazon, Apple, Microsoft, Tesla, Boston Dynamics, Adobe, etc.
This field has impacted the web development field as well. Ranging from web development services to web design, design images, content development, search engine, product suggestions, etc. are automated with the help of AI. Hence it is necessary to get an idea of the same to know the latest trends. This is still in its beginning phase and is expected to change the web development massively.
Some common websites using AI in web design:
A number of websites make use of AI along with the web development technologies in order to provide a better experience for the users. This has been done to provide a better user experience to the users. Here are some of the most popular websites that make use of AI in their web development.
The Grid: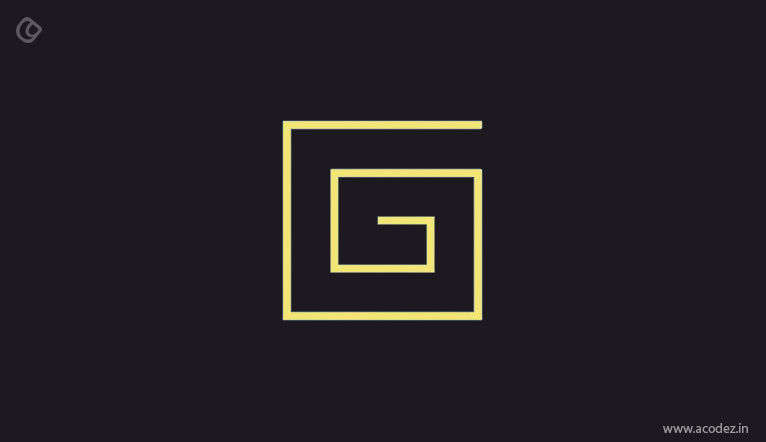 The Grid is one of the first companies to dive into the world of mixing web design with AI named Molly. It is intended to help you design websites easier and faster with quite a few simple clicks. It aims to provide AI websites that are able to design on their own. In order to do so, you just need to choose a few options, answer a few questions, upload some photos and you are good to go in no time. The color combination can be chosen based on your preference, on the basis of images, and several such factors. Even a simple 5 color palette can be applied to your website in 200,000 different ways.
Even though after it's launched it has been not received well by the users, it is a breakthrough invention and has better scopes in future. One of the most common criticisms of the same is it provides similar looking websites with no option to customize on your own.
As the AI algorithms are updated, each of the websites developed by the same will be influenced by the same will be impacted by the updates. As it learns more and more, it can be able to provide amazing results.
Wix ADI:
Wix when it comes to designing websites do not need any introduction. It provides you the option to develop the website quite easily using the drag and drop feature. However, in the recent days, it has been providing the option to help you develop the website quite easily and faster with the help of AI which has been named as ADI. Along with the AI platform to help you design websites, it also helps you to customize the website on your own. This facility, in turn, has helped the users to create the website faster, better, easier, and as per their own liking.
Firedrop:
Firedrop is another web designer website that makes use of AI named Sacha. In order to do so, you just need to chat with the AI and the website is immediately designed as per your requirements. The websites are designed in such a way to meet the needs of your business. Here you can choose the option to select your own fonts, colors, add sections, etc. At any point of time, you can immediately change the design of your website to suit your business needs without any hassles.
WordPress plugins:
If you are wondering that AI is still in the beginning phase, and there is no way you can be able to develop the websites using the same, you are a bit wrong. There are several WordPress plugins available as well that makes use of AI to enhance the user experience. Being still in the beginning phase it is able to provide you with AI-powered SEO, AI post recommendations, provide human emotion insights, add chatbots, and rectify typing errors. Apart from these, a WordPress plugin named The Grid is also available that can help you design website on your own without any hassles.
Some other uses of AI in web development:
These are some of the websites that make use of AI in helping you design website. However, apart from the web design, there are some other aspects of web development that are impacted by the app development. Here are some of the examples in which tech giants use AI to provide better user experience to its users.
Google:
Google is the biggest tech giant when it comes to the search engine and internet companies. In order to provide the best search results and relevant content, it makes several new innovations into its algorithms to make sure that the users are provided with better user experience. Some of the most popular innovations that are incorporated into the same are as follows:
RankBrain:
RankBrain is a learning artificial intelligence system algorithm by Google that helps the users to provide relevant content. However, it is still in the beginning phase and of 2015 only 15% of the queries used RankBrain. In the ranking factor, it is the third most important factor with links and content. It impacts the result by guessing the words and phrases with a similar meaning.
Image Search:
The AI has been implemented by Google in the image search as well to detect labels of the image, detect explicit content, detect landmarks, detect faces, and various other such features. Apart from this, Google has also undertaken research projects to design images with the help of AI.
Amazon:
Amazon is one of the best websites that make use of AI in it. Based on the search results, it provides you with an appropriate combination of the products. These help you to find the similar products and related products to help you decide the best product to buy within your budget. It impacts the user behavior and helps makes them return again. It also keeps a track of your browsing history and recommends suggestions based on the same. This in turn also enhances its revenue with the increase in sales.
Netflix:
Netflix, in order to recommend better videos to its users, uses AI. Based on the behavior of the users, the appropriate videos are recommended that can be seen by the users. It intends to provide a better experience to its users thereby providing them with relevant content immediately. This ensures that the users do not have to waste the time browsing for which video to see.
Should you be concerned about the AI in web development?
Now as a web developer, image designer, content writer, and some others associated with the web development industry you might be wondering, should I worry about the same. Before getting into this question it is necessary to get an idea of its current status. Then you can decide for yourself if you should do so or not.
Irrespective of the fact that it is being used in a number of websites, huge developments is necessary to make it mainstream. Even with the launch of the AI web development platforms, it has not been able to provide the human touch and feel. However, with the rate with which the innovations in AI is taking place, one cannot foresee when it may be able to provide nearly perfect websites. Who could have thought that the AI can design images and write novels with little or no output? In such a case one can simply keep the fingers crossed and watch as the time progresses.
If you own a business or are planning to start one, it is futile to wait for the AI to reach its full potential. In order to get the best web design, make sure that you choose Acodez which provides the best web development services in India. The projects are delivered on time and are priced reasonably thereby providing you the feeling as if the website is designed by the AI itself. The website is beautifully designed and is unique as per your business and do not appear copied from some website as is the case in AI developed websites.
Acodez is a leading web design company in India. Over the span of 6 years it has successfully completed over 600 projects and helped the users achieve the dreams. The emphasis on the quality and customer satisfaction has helped us win numerous prestigious web design awards and being featured on various high ranking websites over due course of time.
Looking for a good team
for your next project?
Contact us and we'll give you a preliminary free consultation
on the web & mobile strategy that'd suit your needs best.