Most developers will tell you why you should go with a particular website builder – which is better. With so much software available out there, making a choice can be quite difficult. Contrary to popular belief, many of the tools available are neither FREE nor easy to use; moreover, they can be quite unsuitable for your purpose, if you want to create an ecommerce site. This is why we thought we would tell you why it's not such a great idea in choosing one of these three – Wix , Weebly , and Squarespace for building ecommerce sites. Surprised? After all these are among the most popular site building solutions! Well, we have our reasons! Here we have attempted to lay out the features of each of these website builders, along with their limitations. Take a look:
Wix
Cost: Depends on the plan – you can use it for free, or choose from monthly plans ranging from $4.08 to $24.90 per month.
Main Features:
You can ehnance site functionality with live chat, Shopify, testimonials and so on through Wix's App Market.
Why using Wix to build your ecommerce site is not such a great idea:
The huge number of designs available can get pretty confusing and overwhelming, and the library is not organized well enough. In spite of its features, it's not that user friendly.
Changing templates is almost impossible. Once you have selected one, switching to another is very dicey; even if you're able to switch templates, you have the insert the content all over again, resulting in loss of precious time, and duplication of effort. If you're using Wix, make sure you spend sufficient time in choosing the right template.
Also Read: Acodie Interview Series : TemplateMonster CEO David Braun
Wix is still not that good as some other builders to handle complicated e-commerce requirements. The tools provided by Wix are incapable of managing your online store completely, though it has better tools than many builders. Auto order confirmation emails to customers on receipt of payment, configuring taxes and so on are lacking here.
Most of the apps in the App Market are IFrames that can be added to a new Wix page and not true apps. For example: when you add the Etsy app, all it does is adds an Iframe or window for your visitors to be able to navigate your Etsy store while still being on your site – without actually adding Etsy functionality.
Squarespace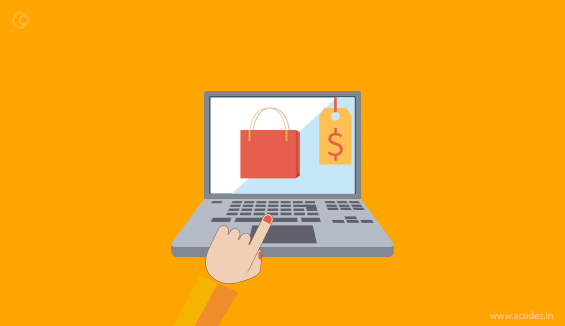 Price: You can choose from a range of plans: $5.00, $8.00, $18.00, $26.00, $70.00 (per month).
Main Features:
Why Squarespace isn't great for building your e-commerce website:
Most of the designs you get with Squarespace are based on excellent visuals and imagery. While this is awesome if you can find the appropriate image, if you have a not-so-artistic person handling the whole thing, it can backfire! You need to ensure that you have a high quality image to make your website with Squarespace.
Your design may look different in editing mode and after publishing on a mobile device, as the contents may shift to fit properly on the mobile screen. This means you don't have complete control as to how your site is displayed on a mobile device. With a wide range of mobile devices with differing screen sizes out there, this can become a bit of a problem.
Too many styling options present, can actually become a problem – even without coding. Too much choice can overwhelm a person, especially if they have less experience with website creation. In the enthusiasm to be creative, the minimalist look – which actually makes a site quite attractive – may get lost in the process. You will have to resist the temptation to edit each and every design element on your site.
The ecommerce platform has limited payment processor integration. Till very recently, it only integrated with Stripe – which limits payment options for customers as well as creates geographical limitations as Stripe is not available in all countries. Lately however, it has complete integration with PayPal, so that's an improvement.
There is no support in Squarespace for 3

rd

party apps and extensions, which can create a huge problem; if you want specific functionality, you will need coding by a developer to integrate 3

rd

party features. This kind of defeats the user-friendly purpose.
Many marketing tools are buried under 'Advanced Settings'. Many tools are simply not present, and the ones that are, require extensive tweaking to make it work as per your needs. The integration for Google Analytics, Google Search Console, Facebook retargeting, Twitter Cards and Facebook Open Graph is sort of halfhearted, and to use these, you have some work to do.
Full-fledged ecommerce functionality is not present – just the bare minimum. Squarespace is more suitable for websites that are built mainly for lead generation or information sharing, and also sell a few products in the bargain – not for hardcore e-commerce stores.
Weebly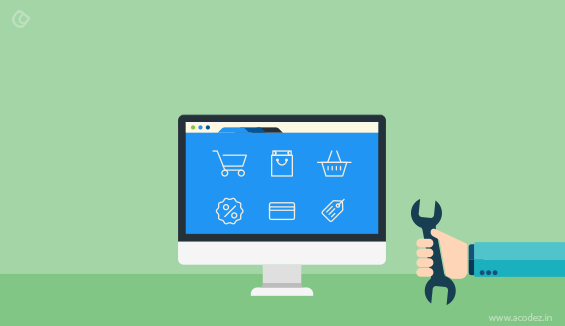 Price: If you want to upgrade from the free plan, you can start from $5.00 per month and depending on your budget, go up to $70.00 per month. You also have plans for $8.00, $18.00, and $26.00.
Main Features:
High-quality slideshows, galleries, filters, and other options for fine tuning your site are available.
Why Weebly is a bad idea for creating your ecommerce site:
You can have a limited number of pages on your site if you don't shell out big bucks – 5 for the free plan and 10 for the starter plan. This is ok if you're a small business, but remember that you'll only be able to add minimal content.
Weebly offers very limited options for customization; you can only change the overall color scheme and font style for specific templates. If you want further modifications, like changing the background design of the content, adjusting the width of the content, color of the menu bar and so on, you will have to get into the template's code – not a lot of fun.
Weebly is pretty slow when it comes to rolling out new features – they do it once or at the most, twice a year. Compared to other website building solutions, this is much slower. Users are always hunting for the latest and best features, so this can be a dampener.
The blog features are a little disappointing – very basic and a bit primitive; social sharing and dropping content into posts, scheduling and so on are available, but it's not enough. Today websites want the capability of highlighting the most popular posts, related posts and so on, which is not yet available in Weebly.
The Weebly CMS is not as efficient as it should be. Adding custom content types can only be done on individual pages; if your site is huge, and you have dozens of pages, this can be quite cumbersome.
You don't get complete control over your site and there is not root or FTP access to your server; this makes it a tad difficult and in some cases, impossible, to add sophisticated marketing tools like an EV SSL, custom social shares, customized analytics packages, customized email collection tools, A/B testing software and detailed Schemas.
Another huge drawback is that with Weebly, moving to a new platform is very difficult. Migrating your content and redirecting the URLs to your WordPress site becomes a laborious task.
Like Squarespace, its ecommerce functionality is limited, and is more suitable for lead generation or information sites.
Hmm… so now you must be wondering, if none of these are good for building ecommerce websites, then what is? How can I get my ecommerce site, with adequate user options, customizable and user friendly, and that can handle all the complexities of my day-to-day business?
Don't worry – there are still quite a few options available to help you do just that. At Acodez, we have years of experience in developing ecommerce sites for a number of our clients. If you're looking to start your online store, just give us a call or drop us an email and tell us your basic requirements.
We can have a detailed discussion, and we'll present you with the best options for your specific requirements. Just sit back and relax, and take care of other matters related to your business – and leave the website development to the experts!
 Acodez IT Solutions is an ecommerce website development company in india offering all kinds of web design and development services to companies all over the world. We have already helped many of our clients across the globe with our services. They can sit and relax after outsourcing their important tasks to us because we are highly experienced and provide them with A to Z support to help them achieve the best results. We are also a SEO agency based in India offering all kinds of digital marketing and SEO services to ensure you achieve a great deal of visibility online. For further enquiries, contact us today!
Looking for a good team
for your next project?
Contact us and we'll give you a preliminary free consultation
on the web & mobile strategy that'd suit your needs best.