As I was rummaging across the old high school textbooks to write about something interesting and also to provide my readers with food for thought, my eyes hit the Big Data.
I know most of my dearies reading this might have heard of Big Data and would be using it. I am sorry to say that it was not until quite recently that I dug deeper into what the hype is all about.
And, surprisingly, I found that people are already into Big Data, and they are using it for their organizations. It would not have amused me to hunt for more information until I stumbled upon thousands and millions of people implementing Big Data and the whole lot involved in the discussion over the social media pushed me into deeper confusion.
I wanted to find out all I could about Big Data and here I stand before you with all that I could get my hands on and let me tell you I have got some valuable information for you.
Also, while I was in my research I could find many Big Data Companies in India are emerging and joining the revolution.
So, what is big data?
Big means big! Does it sound scary? It is no volcano eruption. So chill!
Why are there so many big data analytics companies in India?
What could be big data? How would we define it?
A definition that I found over Forbes in an article published around 3 years back puts it as "Big data is a collection of data from traditional and digital sources inside and outside your company that represents a source for ongoing discovery and analysis."
Don't get it?
Let me simplify it for you.
You have an organization where there occurs transaction of large chunks of data every moment. How do you manage this data?
Here, we have a scenario wherein the Big Data solutions comes as a savior.
With Big Data analytics services we refer to collecting and processing of the enormous volumes of streaming data that is available in real time.
What kind of data comes under the Big Data terminology?
When I went on to research deeper I found that organizations consider customer data, marketing, sales, transactional data, social engagements and conversations, and even the external data that consists of weather, stock prices and news to derive the results of correlation and the related statistics and all this comprise our Big Data.
A definition bigger than "Big Data" but undoubtedly we can relate to it with ease.
And, I really couldn't understand why there are so many big data analytics companies in India and experts recommending people to adopt the same for their business?
My research led me to think whether Big Data is a replacement for Data Warehouses and Databases.
Is that so?
Well, let's find out!
The history:
What was happening before big data solutions emerged?
The story:
We had inbuilt systems that could track, extract, transform, and load data into data warehouses. These were incorporated into business intelligence systems that would analyze and notify about the incoming stream of data.
The giant warehouse had lots of intelligence systems that were capable of carrying out these operations simultaneously. These systems were designed to back up at regular intervals and transfer the data onto a database ultimately generating reports. Everyone inside the organization having access to the network could get an insight into these reports.
Now, that sounds impressive!
But, as always this technique could not be a permanent solution especially when there is a massive inflow of multiple streams of data.
The system succumbed to the pressure as it couldn't handle the large chunks of data inflow. Also, no system that could modify the incoming data and even there was a lack of reporting tools, and the existing ones could handle a relational query on the back end at the most.
Now, there was the need for a revolution, an emergence of a system that could fix the loopholes in this yet another miracle of the IT science.
And, we witnessed the dawn of Big Data.
Rise of Big Data Companies in India:
As reported on the Marketing Tech Blog we get a clearer view of why we need Big Data because:
"Big Data solutions offer cloud hosting, highly indexed and optimized data structures, automatic archival and extraction capabilities, and reporting interfaces have been designed to provide more accurate analyses that enable businesses to make better decisions."
So what's the purpose of better decisions?
When you have the freedom to make better decisions, everything goes well, and the result improved the functioning of the internal and external organizational operations leading to business growth.
Here is an infographics that will help you realize the need for big data in your organization:
So, now you have an idea about how your organization can benefit from Big Data.
And, also, you know why all these Big Data companies in India are offering big data analytics as a service?
Keep Calm, while I take you across the benefits of Big Data:
#1. Connecting real time and virtual shopping spheres: 
For some businesses, it is okay to have an online presence because they are still living in the stone age era and do not wish to progress. A lot of local businesses still do not have a website. Now, that is a shocking fact.
You think all your customers know about you? No, they don't. Business is never successful unless you treat your customer like a king, the success mantra of entrepreneurs.
And, what does it take to treat someone like a king? You need to satisfy them and crown them!
Fulfill their needs. Today's customers are witty, and they know what they need.
Even though they are visiting your physical store, they have already done a lot of research on all they need over the web. And, if you fail to please them, they are leaving, because they have another option with them.
You know what? These consumers have already messaged all your competitors and then finalized to do business with you just because they trust you would treat them as unique and different from others.
They want you to provide complete information on what they are searching for and are expecting you to thank them from the bottom of your heart for having successfully converted them into your active customer.
They want you to provide a complete information on what they are searching for and are expecting you to thank them from the bottom of your heart for having successfully converted them into your active customer.
Now, here comes the benefit of using big data.
(And, a personall note from my side: There are some excellent data analytics firms in India providing high-end big data solutions. If you have never thought of hiring one for your organization, I would recommend you start it today!)
As reported by Data Science Series here Big Data allows you to profile these increasingly vocal and fickle little 'tyrants' in a far-reaching manner so that you can engage in an almost one-on-one, real-time conversation with them. 
If you don't delight them, you lose their business.
I hope you don't want to lose them.
Also, Big Data unifies the digital and physical zones of a consumer's profile providing insight into their interests which helps you to provide them with information that actually matters.
#2. It contributes to safeguarding your data:
Threats of data hacking can happen from within the organization and also, from outside the organization. We need to stay on our guard and protect the valuable information.
But, how do you know identify an ongoing threat or detect an incoming threat?
Big Data!
Big Data offers you with tools that help to map the entire data landscape in your organization. It will help you to analyze internal threats if any.
There might be data being maintained without any protection measures to prevent hacking. The big data tools will help detect such data so that you can take the regulatory steps to protect the same long before you lose it.
#3. Updates on your website: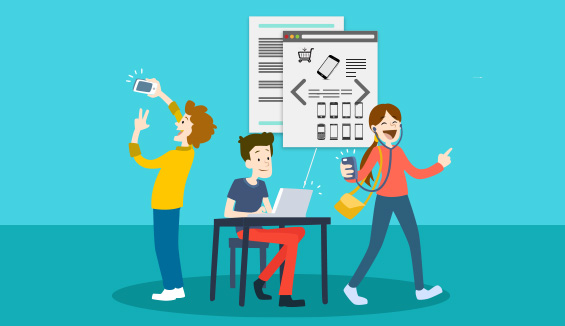 We can take a page from Amazon's book. I don't know whether you have noticed it, but this is a striking use of Big Data that will make you realize the need for big data services for your organization!
Amazon makes use of the real -time tactic where you will find the list of frequently brought items together and also, people who brought this item also viewed this or brought these.
And, you have the professional networking site LinkedIn which shows you the list of people or organizations you would like to follow or send friend invitations.
Big Data helps to modify or customize your website accordingly to fit in the taste of the customer visiting your website.
The customization is made by considering the factors such as their age, sex, nationality or even the place from where they landed over on to your site.
Research shows that Amazon drives 20% of its customer using Big Data.
#4. Risk Analysis: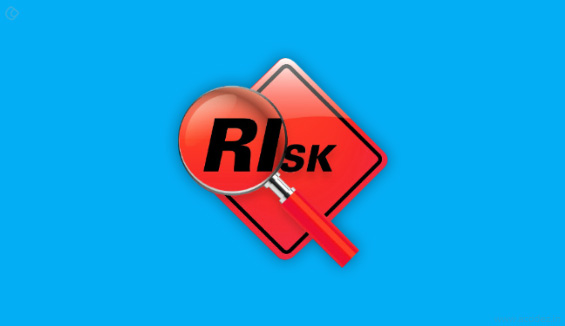 What does the success of your organization mean to you? Is it just the operations that drive dollars or something more?
It should be more.
You need to consider the social and economic factors which are also your responsibility as well.
The world of the web is fast paced. The technology that is dominating today might be nowhere in the vicinity tomorrow.
You will be left wondering as to what is going on and whether you arrived at the wrong place.
It's not that you entered in the wrong place, but it's the rule of the internet world.
Big Data has lots of tools of which Predictive Analysis can be used to scan and analyze the news feeds and social media reports so that you can detect whatever is going on around and stay up-to-date.
Apart from this predictive analysis, big data also helps you to identify what are your suppliers and customers doing.
Isn't it interesting?
What good is it?
It helps you to take an action when either of them is at the risk of defaulting.
Maintenance costs don't matter:
In any industry, the technology or the machinery and equipment are likely to wear out after some time. We have certain tools set up to detect the wear and tear off these devices to replace or repair them as required.
But, the problem does not end here.
There is no permanency to the solution.
You have to keep yourself alert as to detect an incoming wear and tear.
When you have a lot of incoming data flowing in, your system would automatically succumb to the pressure.
You already know that Big Data handles massive chunks of data, and the speed with which they operate is unimaginable that makes it easier for them to predict failing devices and also, report when they might give out.
Big Data serves you with this information on the wear and tear of tools which helps to save a lot of money and resources. What does this mean?
Reduced or no maintenance costs.
Happy ya?
#5. Boosting the revenue stream:
Fine, you know what your customers are and what the present market needs are because Big Data has been analyzing and tracking these records for you.
But, what about your competitors who are in the dark?
You could help them out with these insights and make some money too.
Sell these insights to them.
And, with a little help from these big time industry players, you could design a revenue stream that would drive more customers and increase sales.
#6. Guarantees data insights for all: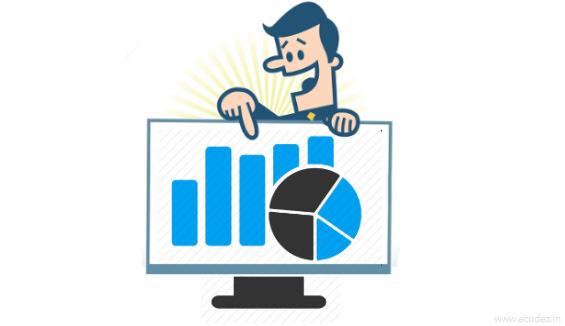 There was a time when the non-technical people in your organization sought the help of IT nerds to find out or access and analyze the data.
But, with Big Data they need not wait for someone to help because the ball is now in their court and they can do as they wish.
The technical team can iterate the algorithms thereby enabling faster searches.
This helps even the non-technical people in the organization to access critical data without help from the technical team. It saves time and effort.
#7. Work on your products:
Not all products are received well by the audience. They might not be happy with everything that you give them. If left undetected, this can affect your business.
So, what are you going to do? How will you identify whether your products are having a positive impact on your people or not?
With Big Data, you can test the efficiency and performance of the varying versions of computer driven designs and data models instantly and tweak it.
After tweaking it, examine what kind of tweaks are being appreciated by people and then implement it.
Here in an article that appeared in infoworld.com recently, where the author discusses why you will do big data in the year 2016.
In short, Big Data is:
Secure

Authoritative

Actionable

Holistic

Accessible

Timely & Trustworthy
Do you need more reasons to embrace big data for your business needs?
Here is another article that I found during my research,  which demonstrates the need for Big Data.
How can you use Big Data for your organization?
It will help you to control multiple data sources from a single point:
An unusual and interesting fact about data is that every minute it gets added. This means there is an increase in the volume of data flowing every time.
In an article published in the Entrepreneur, it says around 90% of the existing data has been added up in the past two years.
I am talking about all the data in the world. So, you can imagine the speed at which data flows and more and more data that will be flowing in sooner.
All organizations, especially startups will need to implement big data to access this data that iterates every day.
Your competitors are growing, and the needs of your customers are changing every other day. You cannot stay tuned to these changes unless you have something like the Big Data to update you about what is happening and what needs to be changed.
So, now you have one good reason to implement big data.
It will help you to gain control over data from multiple sources.
#8. Prediction:
There might be unidentified problems or risks that threaten your organization or product.
You might be unaware of these scenarios. But, with big data, you can identify what is happening and what has to be done to keep control over these situations.
While researching on Big Data and the emergence of Big Data analytics companies in India, I could realize that it is more of a guide for inexperienced people.
But, now I would say that more than a guide it is a tool.
This tool can be used to solve problems and test hypothesis.
Whenever there is a problem you can use this tool to detect what's wrong. It will also help you to identify the cause of the issue.
#9. Help your employees:
We already discussed in benefits section # 7, that it provides insights to all.
Here, the non-technical staff can access all data without help from the technical team. There was a time when the non-technical people used to get their hands on vital information and by the time, they realized it was invaluable.
Everyone inside an organization has access to the data and knows what they are meant to do.
It helps to save time, money and other resources thereby taking your business to the next level.
Have you ever thought of implementing Big Data for your organization?
Or do you have a big data system for your organization which helps in handling and managing the data with ease and efficiency?
Share your thoughts and feedback with us.
Acodez IT Solutions is one of the leading big data analytics companies in India offering big data solutions and consulting to our clients across the globe.
We introduce state-of-the-art technology to develop products that are unique and best in the industry. We have already helped our clients to manage massive chunks of data in their organization with our big data analytics services.
We are also a SEO agency based in India providing A to Z inbound marketing solutions. It is our guarantee that our services will take your business to the next level.
For any big data analytics services, contact us today. We are happy to help.
Looking for a good team
for your next project?
Contact us and we'll give you a preliminary free consultation
on the web & mobile strategy that'd suit your needs best.