If you are planning to learn WordPress or if you have just started using WordPress for your needs, then you might be aware that it is not a tedious task, but indeed an easy one. It doesn't take too long to be a pro when working with WordPress. Once you start working with WordPress, you will find that it easily becomes a part of your everyday life. The plugins and themes, templates, etc. all that come with WordPress are added advantages. One of the interesting highlights of WordPress is that it allows you to build customized websites.
This open source framework allows us to create beautiful and professional websites.
Here we will take you through some of the blank wordpress themes that you can always use:
Underscores
Powered by the WordPress team, Underscores is one of the best themes that anyone can implement when they are starting to work with WordPress for the first time. Also, this is one of those themes that has gets a lot of support from the developer community. They come up with ideas that are innovative and revolutionary, making the features more powerful. This will help you to learn further on how to design your theme.
A number of WordPress users have used Underscores to build themes that are premium and free. The code base of Underscore is optimized with comments that provide an idea about the functionalities, parameters, etc. This will help you to learn and become proficient with the functionalities of WordPress and apply this to your website development process. There is no CSS in Underscores, which provides you with the provision to write style sheets of your choice. After reading through, if you are interested in working with this theme, you can download it directly from GitHub.
Beans
With an active community available, Beans is one of those WordPress started frameworks that comes with a huge and active community of developers. These developers have a lot of experience in developing websites of their own. Applying innovative ideas and integrating it with the extra-terrestrial features of this theme, you will be able bind it with the WordPress sites that are powered by Bootstrap. Using this combination, you can now create blogs, websites, etc. This theme is something that anyone including a fresher or a professional can use. If you have any doubts or concerns when working with Beans, you can preview check websites. Also, Beans provides themes that are already set up. It also provides Code Snippets that would help in manipulating your theme.
Ultimatum
Now you know which are the themes that you can use if you are a beginner. But, if you are good at coding and have better idea of how it can be included into your project, then this drag and drop style themed WordPress theme is for you. So, with Ultimatum, you can learn how to integrate your theme development process, before you actually set out to code. It comes with four interesting features, including extensions that are premium, easily updatable core, codebase that is developer friendly, and a drag and drop layout builder.
Also, another interesting fact about Ultimatum is that it fits well into the dashboard. You can create a new design for website, within no time. Though this belongs to the category of drag and drop, you can create a layout with a chosen grid size and then add the necessary elements to it. With the plugins system, you can always add any number or type of elements, features or content to your site. Both freshers and professionals are in love with Ultimatum.
Understrap

Understrap is one of the most preferred WordPress themes. Unlike the other starter themes that we discussed, here you can in fact include front-end frameworks. Understrap is a combination of Underscores and the latest version of the Bootstrap 4 framework.  You will find that the output of using this theme is the advantage of the most modern and sophisticated styling experience. Regardless of whether you are planning to design a website from the scratch or to update a website, Understrap is always the best choice. When you are working with Underscore, you will be able to combine the excellence of Understrap and the PHP and Javascripts within Underscore, and finally the static files in Bootstrap. The CSS parameters are wrapped in a single file, which can be minified for ensuring a great performance ahead. The integration with Font Awesome gives you the advantage of enjoying the numerous font icons that you can style using CSS. Interestingly, Understrap is easily compatible with WooCommerce, Contact Form 7 and Jetpack.
Foundation Press
The Foundation Press is again another WordPress starter theme which integrates Foundation 6 along with the framework that comes in the back end. Foundation Press would allow you to create wonderful websites with a number of tools that are accessible. Also, the Foundation Press is the key to unveiling a project rather than involving it at the last point. Since it is open source, a number of developers have added their ideas to the community of Foundation Press. This is semantic, responsive and comes with the mobile-first theme.
Template Toaster
As the name sounds different, similarly the Template Toaster is different and unique when it comes to using it for designing a WordPress layout. When working on your desktop, Template Toaster would be the best option as it would help you avoid some of the productivity concerns that you might have. Some of the best features of Template Toaster include cross-browser compatibility, drag and drop website building interface, responsiveness and more.
Sage
Sage is one of those starter themes that is very powerful featuring elegant design and modern workflow. This provides you with free modernized-theme design technologies, including Bower that helps in integration with front-end design packages. Since it is built on the latest version of Bootstrap, it flaunts an uniqueness providing a template file that is single. This single file rescues you from the trouble to modify a large number of files.
Headway
Similar to Ultimatum and Template Toaster, we have Headway that again offers the drag and drop user interface. With Headway, you are provided with the ease to create projects by including the boilerplate theme. This is why Headway perfectly fits into the WordPress starter theme list. It implements the visual page builder option that helps in creating new WordPress themes at an unbelievable speed. Also, this allows you to export any of the themes that you would be building using this theme. With this, you can enjoy customized aspects of your site's components, including fonts, colors and even its borders. Headway's design process is split into two components: One of the parts allows you to create a layout with Headway. With the second one, you can create actual design involving the headway design editor.
Bootstrap Four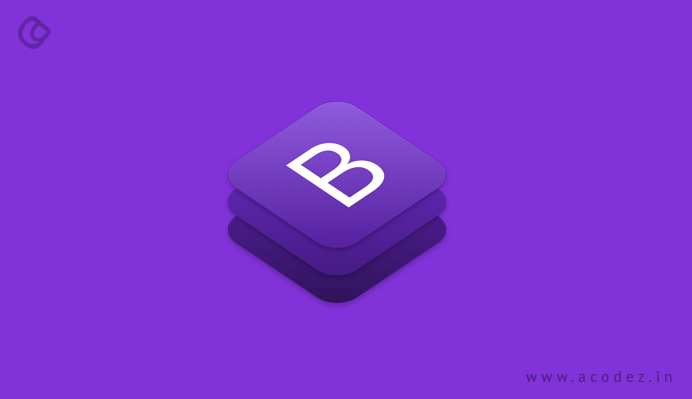 We couldn't keep this out from the list. This Bootstrap Four is one of the blank WordPress themes that has been created on Bootstrap 4 framework. The clean base that it comes with is easier to learn and edit. You are facilitated with an enhanced environment, which will provide you with an awesome theme with a number of interesting functionalities and features.
Gantry 
With Gantry comes numerous sophisticated and interesting building blocks that will power the rapid development or conversion of a design into a strong web theme. Grab the opportunity to power the designs of your site with enhanced ease.
Responsive
Integrating and growing on the grid system, responsive is one of the flexible themes that we have. You will find that this system is excellent, powerful and easily adapts with your website and flexible across any devices, including tablets, mobile, laptops and desktops. Accompanying this theme are 11 widgets, four menu positions, six template layouts and nine page templates. All these factors combined offer an enhanced website theme development with total control over CMS.
Simple
As the name suggests, this is one of the most simple themes for developing WordPress themes. Though the theme is simple, this is one of the most popular and widely used of WordPress themes. The ease and simplicity with which you can create a website is unimaginable when using Simple. The code that Simple brings up with it is simple, though it is a starter template. This mainly focuses on providing a responsive platform with search engine optimization an user experience that is unmatchable. Some of the features that will be unveiled along with this are portfolio, about us, home and blog as well as other elements of a website.
Diet and nutrition
As the name suggests, this is one of the best themes to design your website if it belongs to the food and drinks category. It comes with a number of features that would help in making your website look beautiful and tempting. Also, this helps in creating simple websites and comes with add-ons, such as the home, blog and about us, etc. series.
Bones
This starter theme from WordPress takes the mobile-first approach providing a solid base to users. Thereby, the users can now customize a theme of their own. Since it is a theme by itself, you don't need a child theme embedded to work with it.
Page Lines
It is not an easy task to choose a theme for your website. And the most important part of a website is that it should succeed in pleasing the visitors. This is possible only if you have a great starter theme and a framework. Page Lines is one of the best premium theme frameworks that you can choose to create a beautiful website. It is well-known for its power in creating websites with a great user interface, drag and drop features, external extension support and mobile-first feature.
So, which theme are you choosing for yours?

Acodez  is a web design company in India offering all kinds of web design and development services. We are also a SEO agency offering inbound marketing solutions at affordable prices. For any further inquiries, please contact us today.